Pop Shots - Shiny New Things
Wednesday, May 09, 2012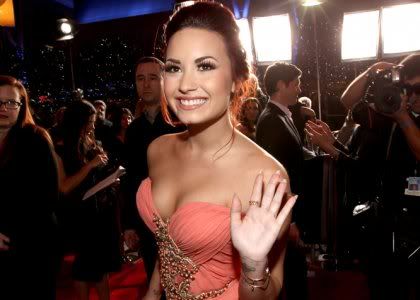 Welcome to your weekly dose of pop world musings. Covering all things pop culture, this special 150th edition of Pop Shots is hitting you with thoughts on everything from what adding Britney Spears and Demi Lovato would mean for Simon Cowell and The X-Factor, to new TV projects for a Jonas brother, Jewel, and Whitney Cummings (yes, she has now two TV shows. Don't ask me how), to Amanda Palmer setting Kickstarter landmarks, and since it's Pop Shots you know everything is seasoned with a little bit of attitude.

* Simon Cowell knows a lot about music, probably more than 99.9% of the world does, which is why it's baffling that, after signing Britney Spears to be on The X Factor, he's now close to adding Demi Lovato to the show, as well. I know, I know, they'll draw a younger crowd than Paula Abdul and Nicole Scherzinger did, but why do I get the feeling that Simon's also making it so he can easily control as many people on the show as possible just by jingling his keys?

* Michael Jackson's silhouette will grace one billion Pepsi cans in a global ad campaign. Having the chutzpah to call these cans "limited edition," Pepsi will debut them in the US later this month before rolling them out to the rest of the world. No word on whether the company will give out some sort of prize to the first person who creates a flaming drink out of it.

* Hip-hop icon Adam "MCA" Yauch of the Beastie Boys passed away last week. He had been diagnosed with Cancer back in 2009. Personally, I hope there are at least a few unreleased songs the group is preparing to put together and release as a tribute album. Knowing the Beasties, the proceeds would go to Cancer based charities.

* ABC's reality singing competition, Duets, which features Kelly Clarkson, Robin Thicke, Sugarland's Jennifer Nettles, and the recently signed on John Legend, doing duets with undiscovered talent, had the first images from a rehearsal revealed by the show's host Quddus. This is a huge step up for Quddus, who I figured was working at the Times Square Aeropostale, occasionally standing in front of the window, pretending to announce the debut of a new P.O.D. video, before being told to get back to work because "these shirts won't fold themselves."



* Jessica Simpson finally pushed out her kid this past week. Baby Maxwell arrived weighing in at 9lbs. 13 oz., and Simpson's fiance, Eric Johnson, reprised his former role in the NFL by immediately dropping him. (You probably thought I was going to go with a Jessica Simpson joke, didn't you? That would have been too easy!)

* How there are multiple Jonas Brothers stories in the same week in 2012 is beyond me, but there are. First off, the group parted has ways with Hollywood Records after selling over 17 million albums with the Disney owned label over the past six years. Somehow, the Jonases (Jonai?) managed to buy back their recordings and merchandising when they left, which is a pretty good sign that the label doesn't think we're going to have a Jonas filled future. One Jonas, however, already has something lined up, as Kevin signed a deal with E! to have his own reality series with his wife, Danielle, titled Married to Jonas, which will premier in August. I don't want to say the band's doing a complete 180 with their careers, but they've gone from wearing purity rings to having promos for Kardashian related programming peppered throughout their latest project. Whatever you do, E!, don't let Kris Jenner near any of the Jonases!

* In more E! news, that isn't E! News, Whitney Cummings, who already has one TV show that stays on the air despite being universally loathed, has been given her own talk show on the network. Titled Love You, Mean It With Whitney Cummings, or as I will refer to it, LYMIWWC, this marks a dramatic shift for Hollywood as it proves you don't have to be talented or attractive to be famous. Here we thought you at least had to be the latter, but nope, Whitney Cummings is proving none of that is necessary. So congrats to you, Ms. Cummings. May your reign be short and out my line of vision.

* J.C. Chasez has said that despite the recent resurgence of boy bands, N*Sync has no plans on getting back together. His exact words were that a reunion is "not in the cards." Oh really, J.C.? Have you checked THIS deck!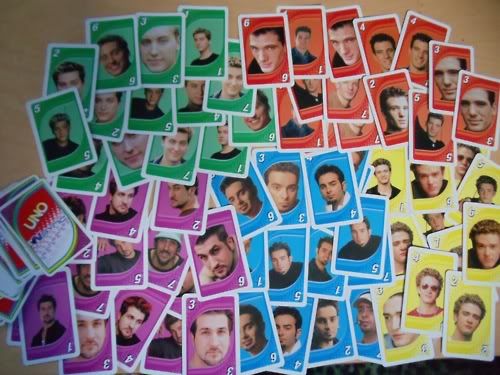 * Apparently Jennifer Love Hewitt's boobs were only the beginning of Lifetime's new rack inspired hiring practices as the network known for melodramatic movies aimed at lonely women has added Jewel to their roster. The pop artist will be playing June Carter Cash in a biopic about the late country singer. At the rate the network is going I'm looking forward to their next logical step in programming - JWOWW in The Diary of Anne Frank.

* Dave Grohl is going to direct and produce a documentary on the historic San Fernando Valley recording studio, Sound City. Founded in 1969, everyone from Neil Young, Fleetwood Mac, Elton John, and Johnny Cash, to Rage Against the Machine, Guns N' Roses and Metallica have recorded hits at Sound City. Grohl's involvement stems from a little album one of his bands recorded there - Nirvana's Nevermind. If you're a music lover, this should already be on your Amazon Wish List or in your Netflix queue.

* Dresden Dolls singer, and solo artist, Amanda Palmer is a fundraising machine. She knows she has a fan base, and that fan base is crazy supportive. Case in point, just a few short days after she launched the Kickstarter page for her latest project she was nearing half a million dollars in donations. That's five times what she was looking for. Unfortunately for all the PTA moms out there, none of the pledge rewards involve Palmer helping out at your school's next bake sale. Of course, if she did help out with your bake sale it might end up looking something like this...




And with that, my time is up for the week, but I'll be back next week with more shots on all things pop.



Labels: Pop Shots
posted by Adam Bernard @ 7:35 AM