Pop Shots - Champion Status
Wednesday, May 16, 2012

Welcome to your weekly dose of pop world musings. Covering all things pop culture, this week Pop Shots is hitting you with thoughts on everything from Carrie Underwood and Norah Jones topping the charts, to Jessica Simpson looking to be a weight loss queen, to the triumphant return of Rebecca Black, and since it's Pop Shots you know everything is seasoned with a little bit of attitude.

* Women ruled the Billboard albums chart last week with debuts from Carrie Underwood and Norah Jones coming in one-two with sales of over 250K for Underwood, and over 100K for Jones. It's at times like these when I'd like to remind everyone that album sales aren't necessarily an indicator of artistic greatness. Yes, selling a lot of albums is nice, but a lot of weak artists have sold a lot of albums. If these women really wanted to prove something, they'd wrestle in a kiddie pool filled with Jell-O.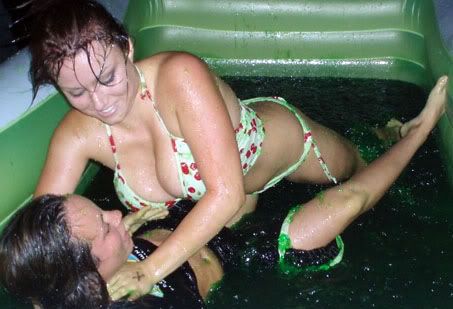 * In musicians who also act acting as other musicians news, Andre3000 will be playing Jimi Hendrix in a film written and directed by John Ridley, and Zooey Deschanel will be playing Loretta Lynn on Broadway in Coal Miner's Daughter. Somewhere, Usher is waiting for the phone to ring, hoping someone will cast Justin Bieber as Leif Garrett.

* On September 25th the decade long wait for a new No Doubt album will be over. Gwen and the rest of the crew have announced that's when they'll finally be hitting listeners with a new release. Last year they told Rolling Stone about a few songs they were working on, but as far as that goes, bands scrap songs all the time, so we really have no idea what's in store for us. In a related story, Dr. Dre's too busy selling headphones to remember he's supposed to be working on Detox.

* Jessica Simpson is the latest in a long line of pop stars to sign on with a weight loss company. Joining recent weight loss pitchwomen Mariah Carey and Janet Jackson, Simpson's jump, or perhaps waddle, into that world has found her at Weight Watchers, who offered her an astounding $3 - $4 million if she can lose the 65 pounds she gained while she was pregnant. Personally, I'm tired of all of these singers pitching weight loss systems, and wish that just once a celebrity would decide to become the new face of Tae Bo.



* If you've ever wondered what makes any of the reality singing shows different, here's a shining example. Jermaine Paul, a former backup singer for Alicia Keys, took home the title as the winner of season two of The Voice. He is a man with crisp vocals, who has a long history of performing live with zero aid from a computer. American Idol, on the other hand, is touting that Rihanna, a woman who couldn't sing her way out of a paper bag (or, unfortunately, Chris Brown's car), will be performing on their show's season finale. With Rihanna being in the same room as Jennifer Lopez and Steven Tyler the real winner of American Idol is going to be the Mac that makes sure the entire show doesn't sound like people being murdered in front of a raucous live studio audience.

* Because some people apparently felt Lady Gaga wasn't already cartoonish enough, the woman who, as of late, has become more known for her appearance than her music is going to be animated for the season finale of The Simpsons. The episode will air on May 20th and it's already been announced that the cartoon Gaga will have her own meat dress. If The Simpsons wants to work on accuracy, however, they would have her waterski over a shark, because this show is done.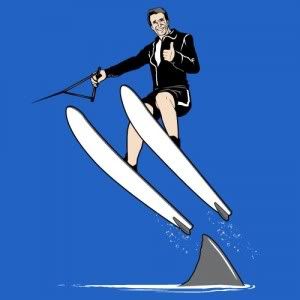 * It came to my attention the other day that former internet meme Rebecca Black, of "Friday" fame, has continued to release music since the audible offense that was her debut. This past week her fourth, yes FOURTH, single and video made their way to YouTube, and while the songwriting of "Sing It," which boasts of Black's ability to walk "a million billion miles," is dubious, at best, she actually doesn't sing half bad, all things considered.




And with that, my time is up for the week, but I'll be back next week with more shots on all things pop.



Labels: Pop Shots
posted by Adam Bernard @ 7:35 AM