Five Things Mets Fans Can Enjoy This Season
Monday, February 20, 2012

Pitchers and catchers report to Spring Training for the New York Mets today and as a lifelong fan of the team I, much like all Mets fans, know this season is going to be a long one. We've lost a number of great players, and the money to attract free agents just isn't there. Essentially, we're the guy at the casino who's down to his last buck, so he's decided to play the penny slots in hopes of hitting the jackpot before he goes completely broke.

As a fan base we've always been prone to low expectations, and we expect heartache just about as much as Jennifer Aniston does whenever she enters a new relationship. John Leguizamo once eloquently described why women should date Mets fans, saying "we know what it's like to love something unconditionally and get absolutely nothing in return."

With all those things in mind I wanted to come up with some reasons for Mets fans to smile this year, so here are five things Mets fans can enjoy this season.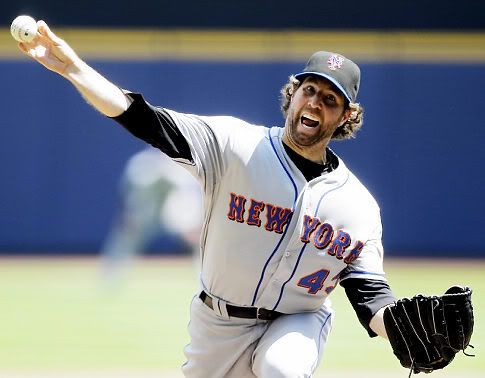 The creation of new heroes


Believe it or not, we're going to win some games this year, and with each win there will be a hero. Over the course of the season, and what I expect to be 75ish wins, that's 75 heroic efforts. Being that we have a lot of fresh faces on the roster, many of those daily heroes will be new. By being a team that didn't spend big bucks on free agents we will see people we've barely heard of make the transition from "who are they?" to "I love that guy!" It happened with R.A. Dickey, and it will happen with at least a few new players this year. Down years usually end up creating a few "fan favorite" players who end up living in Mets lore for a very long time, and this season will be probably be one of those years.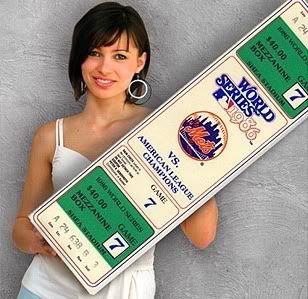 Dirt cheap ticket prices on StubHub


The season doesn't start for over a month and ticket prices have already plummeted to $5 if you want to see the Mets play the Nats. By midseason they'll be even cheaper. The only games that look like they're going to cost real money this year are opening day, and the interleague games against the Yankees, everything else will cost less than parking. As much as I dislike the fact that many of us, myself included, can only afford to go to games when the team's looking less than stellar, this is our opportunity to inhabit Citi Field and really make it our home. Part of what made Shea great was we, the common fan who doesn't have box seats or a skybox, knew it inside out. A season like this will have us on our way to getting that feeling about Citi. (FYI - For as a great as Jackie Robinson was, I'm still calling it The Butch Huskey Memorial Rotunda. And yes, I know he's not dead.).




Sandy Alderson's Twitter account


I knew Mets GM Sandy Alderson had a reputation for being able to work wonders with financially strapped teams, and I knew he had a reputation for being a bit of a bad ass (he was a Marine who served a tour of duty in Vietnam, and in 2010 he went to the Dominican Republic to sort out their baseball related corruption), but I had no idea he was so freakin funny. The organization must really love him for him to get away with some of the things he says, but I'm glad he says them, because having some levity this season is going to be a very good, and necessary, thing.




Our incredible commentary team


I anybody better than Gary Cohen, Keith Hernandez and Ron Darling in the booth and Kevin Burkhardt in the stands? That's a rhetorical question, because the answer is no. The SNY / WB commentary team is truly a standout group. Not only do they explain the game perfectly, Gary has an encyclopedic knowledge of Mets history, Keith's insight into fielding is so great he oftentimes predicts where balls are going to be hit based on where the infielders are positioned, and Ron's ability to tell the viewers which pitches are going to be thrown, and why, is incredible. Burkhardt may be the best on the field / in the stands reporter on television right now as he can conduct an interview while not letting the viewer lose track of the action on the field. As an added bonus, we occasionally get Ralph Kiner in the booth, the booth which happens to bear his name, to spin stories of the past, most of which are hilarious. So regardless of the outcome, Mets games are almost always enjoyable to watch.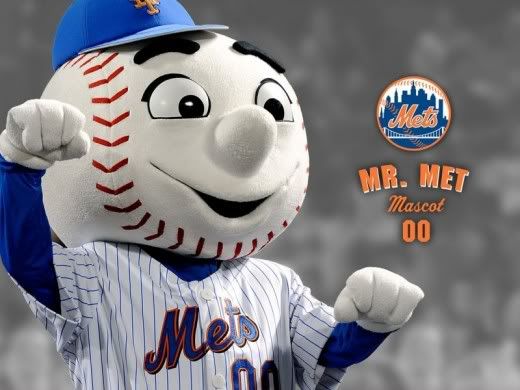 Mr. Met


Win or lose we will always have the most badass of mascots. Mr. Met, with his giant baseball head, and equally gigantic grin on his face, has always been a welcome sight for Mets fans, and this year his job is going to be even more important - transferring the smile that's on his face onto our faces while we're in the stands watching our team lose. Something tells me he's up to the task.

So there you have it, five things us Mets fans can enjoy this season. It will only be a few years before "winning the division" will be one of those things, but for now let's enjoy these five, and LETS GO METS!


posted by Adam Bernard @ 7:33 AM