Adam's World's Top Ten Albums of 2011
Monday, December 26, 2011

Something very cool happened this year as I put together my annual top ten list, which is actually a top 11 list, but I'll explain that later - three artists who had albums that sat atop previous year end lists of mine are all back. Longevity is always a great accomplishment, but with the amount of music I listen to pulling off that kind of a feat is downright amazing.

This year's list also features two small changes, the first being inclusion of download-only albums. While I still feel every artist should be pressing up CDs, this list is about music, not how an artist is promoting themselves. The other change is making the list 11 instead of ten. This is because I had an album I debated over including because it's not wholly new, but in the end it was just too good to leave off, so rather than take away a spot from a completely new album, I simply added one more to the list. Could I have called this my top 11 of 2011? Yeah, but I couldn't find a cool graphic for that, and the penguin DJ spoke to me (not literally, that would be weird).

Before we get to my top ten-plus-one (I count like a college football conference) I want to give a shout out to some other albums that also received strong consideration but just missed the list. This was an incredible year for music, probably the best in at least half a decade, so I only felt it right to give these efforts a mention.

Sketch Tha Cataclysm - IRDIFGM 2
Theophilus London - Timez Are Weird These Days
Metal Mother - Bonfire Diaries
Dinner at the Thompson's - Off The Grid
Notar - Devil's Playground

All of those are great albums that are totally worth your time. Now, the top 11 albums of 2011 are...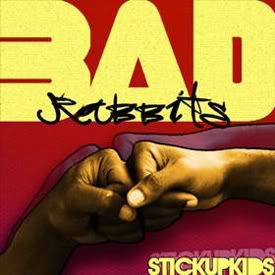 10) Bad Rabbits - Stick Up Kids

This year's band that blew me the f*ck away at Warped tour was Bad Rabbits, who's eight song EP was my soundtrack for the ride home from Long Island the day I saw them. Their live performance was incredible, filled with funk, jazz, rock, and joy. It was over one hundred degrees outside, but they were lovin every minute of performing. All of that emotion and musicality is packaged perfectly on Stick Up Kids. This is an album I spun three times in a row, and it wasn't because I was too lazy to put something else in my car's CD player (which died later in the year). These guys are just that damned dope. Lead singer Fredua Boakya's voice will, at times, remind you of Prince's, and the band's vibe will have you dancing your ass off. My only gripe with this album is its length (I almost didn't include it on this list because it's an EP). I feel the band is more than capable of putting together an amazing full length album and hope they do just that in 2012.

Check out "Can't Back Down"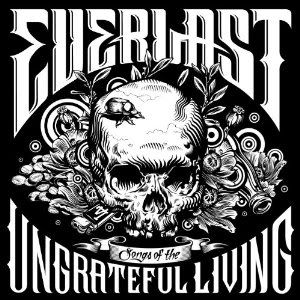 9) Everlast - Songs of the Ungrateful Living

The first of three artists who once had a number one album on my year end list, Everlast has created his own unique position in the music world as the guy who can croon throaty, political, blues songs as a solo artist, and cocaine fueled raps as a member of La Coka Nostra. Both are fantastic projects. This year's blues release, Songs of the Ungrateful Living, features Everlast at his best. After criticizing then president George Bush on 2008's Love, War and the Ghost of Whitey Ford, Songs of the Ungrateful Living sees Everlast taking a few shots as president Obama. The most in your face being "I voted for some change and it's kinda strange / now it's all I got in my pocket." As a whole this is a fantastic storytelling album based in the present day as Everlast, who once ordered us to "Jump Around," has become the unlikeliest of generational griots.

Check out "I Get By"



8) Us3 - Lie, Cheat & Steal

A lot of people thought Us3 disappeared off the face of the earth after their 1993 smash Hand on the Torch. The only disappearance they made, however, was from the US airwaves. They've been pumping out great albums, eight of them, in fact, over the past 18 years. Their eighth, this year's Lie, Cheat & Steal, features Us3 mastermind Geoff Wilkinson laying down some fantastically funky/jazzy beats for emcees Oveous Maximus and Akala to rhyme over. The result is a soundtrack to the revolution that's currently going on in the streets of London, on Wall Street, and all over America. Thought provoking, and toe tapping, Lie, Cheat & Steal is the kind of hip-hop album that's a throwback to when the music could make your body move while the lyrics simultaneously made you think. It's something very few can accomplish, but Us3 did to perfection with this.

Check out "Lie, Cheat & Steal"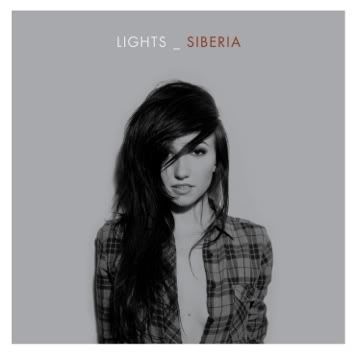 7) Lights - Siberia

Lights is the second of three artists who once had a number one album on my year end list. Siberia is the follow up to that number one, The Listening, and it's a bit of a shift musically. The synth pop is still there, but Siberia also has some decidedly dubstep influences, and two guest verses from Canadian emcee Shad (who's a freakin beast on the mic!). The result is a harder, and sometimes distorted - in the case of the bass - sound. It all works, though, and lyrically Lights continues to write with the openness and poetic nature fans have come to expect from her. The song "Toes" might very well be the best 80s song made since the 80s. It's also impossible to get out of your head, just like "Everybody Breaks A Glass," "Flux and Flow," "Banner," and a host of other songs off the album. Of course, you won't want to get them out of your head, so that's a good thing.

Check out "Toes"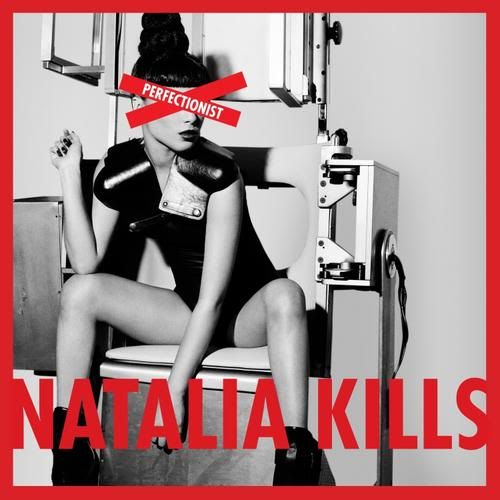 6) Natalia Kills - Perfectionist

Natalia Kills, the second of three UK artists on this list (Us3 being the first), is a pop singer who's lyrics have all the subtlety of a sledgehammer, and that's exactly why I love her. She doesn't beat around the bush, she lays it all out for you. "Wonderland," "Break You Hard" and "Acid Annie" are three of my favorites off of the appropriately titled Perfectionist, but the song that really takes the cake is "Mirrors" which features a chorus of "Turning the lights out / burnin' the candles / and the mirrors gonna fog tonight / turning the lights out / tighten the handcuffs / and the mirrors gonna fog tonight." Kills sounds like a good time, right? My main thought when listening to Perfectionist is that this is the album I wished Lady Gaga had made after The Fame. Instead, Kills made it, and it's a must hear.

Check out "Mirrors"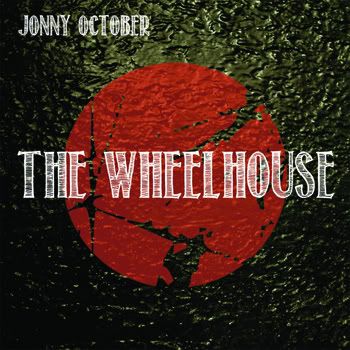 5) Jonny October - The Wheelhouse

Jonny October came out of nowhere for me, which is odd since he currently resides in Brooklyn and I work with A LOT of Brooklyn emcees. I first saw J.O. a handful of months ago at a show in Connecticut. I dug his performance, but I didn't realize how much I dug it until I saw him perform at the same spot again a few months later. The music was still familiar to me, and it felt really good. To create that kind of connection with only one listen is really impressive. Jonny October is a storyteller and The Wheelhouse showcases that ability perfectly. Throw in the fact that he has production by J.J. Brown and guest appearances by the likes of Louis Logic and Homeboy Sandman, and all signs point to Jonny October being something special, which he is. When you look at him you may not instantly think "emcee," but once you've heard him you'll probably be like me and wonder why you hadn't heard of him before.

Check out "S.R.I."



4) Astronautalis - This Is Our Science

Much like Everlast is an emcee who doesn't necessarily rap all the time, Astronautalis is a hip-hop artist who raps far more on stage than he does on his albums. That being said, with This Is Our Science Astronautalis has finally captured the frantic energy of his live shows on CD. Effectively mixing the melodic and the manic, This Is Our Science is an album that showcases what hip-hop can do when boundaries are stretched by a really talented artist. Sure, some purists will say he's singing a lot of the time, but as he'll point out, the lyrics are still structured in hip-hop rhyme form. In other words, it's a hip-hop album that even non-hip-hop heads can enjoy. At times even throatier and bluesier than Everlast, Astronautalis finds ways to aim for, and hit, the heart or jugular depending on which song you're listening to. Heck, he's so talented he even has the ability to hit both at the same time.

Check out "Contrails"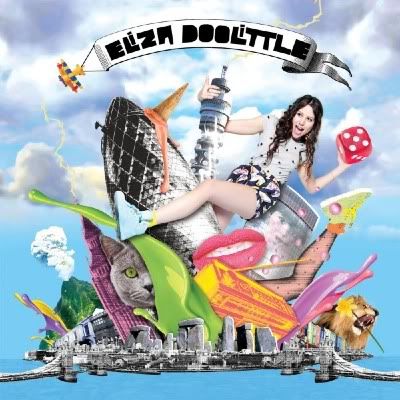 3) Eliza Doolittle - Eliza Doolittle

The third, and highest ranking, of the UK acts on this list, Eliza Doolittle was an instant favorite of mine as soon as I heard her unique sound, which mixes classic soul with contemporary pop. Throw in her playfully cheeky attitude, and wonderful accent, and her eponymous debut album is impossible to resist. Her vocals can go from sweet to seductive at the drop of a hat, and her ability to fill every lyric with personality makes it easy to get into each song. Whatever you may be doing while playing this album, whether you're dancing with a significant other, or cleaning the house, it's going to be turned into a good time because you can tell Doolittle is having fun while singing. Much of her music is also focused on the more down to earth comforts of life. While other pop artists are all about the excesses, Doolittle extols the virtues of being a "Nobody" and not wanting what anyone else has. This brings an extra level of relatability, and warmth, to the album.

Check out "Skinny Genes"



2) IamOMNI (w/ Tricky) - IAMOMNI

When you put a dope rapper with one of trip-hop's greatest innovators you're going to get one of two things - an unlistenable mess, or a sonic orgy of greatness. With IAMOMNI we get the latter, as producer Tricky masterfully crafted beats that allow the poignant lyrics of IamOMNI (formerly Omni) to shine, and then build to the breaks where the beats shine on their own. In an extreme rarity, both artists end up stealing the show at the same time. Lyrically, IamOmni is at his thought provoking and empowering best on IAMOMNI, and musically Tricky maintains the level of excellence we've all come to expect from him. I had no idea this full on collaborative effort was going to happen until it arrived in my mailbox, but I can tell you this, it's been in rotation ever since the day it arrived. In an era when few artists understand how to be both unique and dope, IamOMNI and Tricky manage to walk on that thin line as if it was the size of a six lane highway.

Check out "All Over"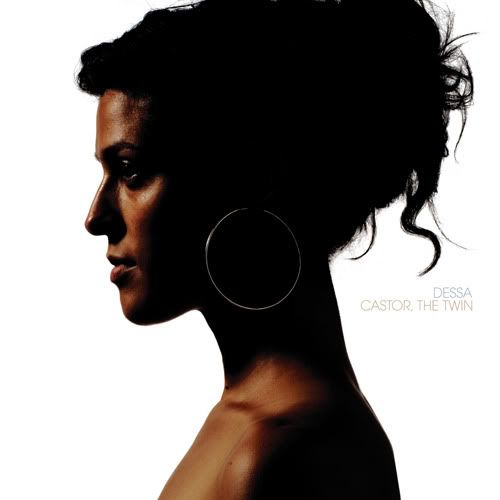 1-A) Dessa - Castor, The Twin

I'm beginning to feel like a broken record when talking about Dessa. The owner of last year's #1 album on this list (A Badly Broken Code), she really is one of my favorite artists. Dessa's latest, Castor, The Twin, is a re-imagining of her previous work. The album features lyrics fans have heard before, but the music accompanying those lyrics has been completely reworked with all new compositions and live musicians. With the reworking of the music came some major changes to the way Dessa delivers her lyrics. Some songs have been slowed down, some include more singing, but all of them are f*cking fantastic. I almost didn't put this album on the list because the lyrical content isn't new, but the music is so vastly different, and it's so damned good, it would have been wrong to shut it out. Even if you own A Badly Broken Code, Castor, The Twin is totally worth the investment. This is Dessa we're talking about here. She might very well be the most talented artist in not just hip-hop, but music, today.

Check out "551"



1) Toussaint Morrison - Toussaint Morrison Is Not My Homeboy

It's very rare that I hear a hip-hop artist that I feel makes hip-hop for me. I hear plenty that make fantastic hip-hop music that I enjoy, but to affect me on a personal level is rare. Toussaint Morrison managed to do that with Toussaint Morrison Is Not My Homeboy. From the first moment I heard the album's opening song, "Chrysler 300," there was an honesty and relatability that instantly drew me in. Combine that with Morrison's killer flow, fantastic lyricism, metric ton of pop and fringe culture references, and dope beat selection (it's technically a mixtape), and I knew I was listening to a winner. It was the same kind of feeling I had the first time I spun Tech N9ne's Absolute Power. I hit repeat after the first play. Will this album hold up as well as some of the other albums on this list? I have no idea, but I know this, it gave me an amazing feeling of discovering something awesome the first time I heard it, and that's something that makes an album truly unforgettable.

Check out "Chrysler 300"



Labels: Music Reviews
posted by Adam Bernard @ 7:28 AM