Five Albums in Five Minutes - Fall Edition
Monday, October 17, 2011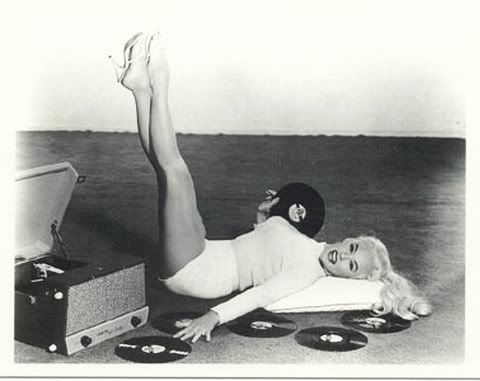 The summer is officially over, which means it's time to put those summer songs away and get something new in rotation. I've had A LOT of albums come across my desk and appear in my inbox over the past few months and I've been pleasantly surprised by how many of them have been good, and even great. I'm notoriously picky about my music, but 2011 is turning into one of the best years on record (pun intended) in quite a while. Some examples of why are are efforts by Dessa, IamOMNI, Lights, Astronatualis and Toussaint Morrison.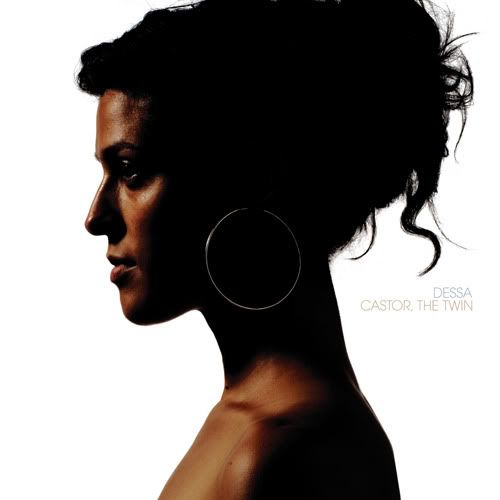 Dessa
Castor, The Twin


Whenever someone questions the musical validity of hip-hop one of the first artists I point them to is Dessa.

Castor, The Twin

is a perfect example as to why.

Castor, The Twin

is filled with music fans of Dessa are already familiar with... well, sort of. It has the songs you know, but done in entirely new ways.

Castor, The Twin

isn't a traditional remix album, and that's a good thing. Dessa didn't just put the vocals of one song over the instrumental of another, and she didn't just get a band and have them try to make music that sounds as close to the original as possible. With

Castor, The Twin

Dessa composed all new music for her songs with the band she had been touring with. Even though I loved

A Badly Broken Code

, I actually wasn't worried about what was going to happen to the songs because I trust Dessa's musical abilities and vision. This wasn't about creating an imitation, it was about musical expansion, and the result is something really incredible to hear. Dessa is an amazing emcee, fantastic singer, and her poetry is gorgeous and moving, and with this album in hand she can not only rock the hip-hop spots, but the jazz clubs, as well.



IamOMNI
IamOMNI


IamOMNI is what west coast emcee Omni is going by now and for his latest project he linked up with the legendary trip-hip innovator Tricky. Add in the dope vocals of Tiki Lewis and the result is one of the coolest, most groundbreaking, albums of the year. The lyrical content of

IamOMNI

ranges from the personal to the political and with Tricky behind the boards the album really compels you to listen. The production draws you in and when IamOMNI's vocals kick in, because Tricky is a genius, the beats works to accentuate the lyrics. Many times a producer will look to shine in a "look at me" kind of way, but Tricky shines by creating great music while knowing the words of the emcee also need to be very "look at me." He makes sure IamOMNI sounds his best and IamOMNI's best is really something to hear. I've listened to a lot of his work, and really enjoyed his 2007 release,

Batterie

, but this release is head and shoulders above everything he's done.

IamOMNI

is thought provoking, empowering, and straight up dope. It's that rare album that says something important that you want to spin over and over again.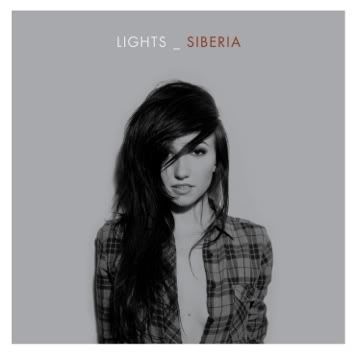 Lights
Siberia


High hopes. They can be a dangerous thing. Lights' first effort,

The Listening

, was my favorite album the year it came out, and is still in rotation in my car, so, needless to say, my hopes were high as soon as I got my hands on her sophomore release,

Siberia

. Lights has added a little dubstep to her synth-pop sound, which, to put it simply, means she now sounds like an 80s artist with an attitude. It's pretty awesome. The beats thump a little more, but the essence of synth pop is still very apparent. Lights' songwriting hasn't changed a bit, but the subject matter has. From the lyrics of

Siberia

it's clear Lights is in love. This is not to say the album is filled with lovey-dovey tunes, rather she addresses the ups and downs of being in a relationship. The album truly shines when she either dives head first into dubstep, with songs like "Everybody Breaks a Glass," "Fourth Dimension" and "Flux and Flow," or goes straight synth-pop with songs like "Toes" (which I can't get out of my head). The only misstep is the nearly nine minute long instrumental track "Day One." Overall, though, my high hopes were met, as

Siberia

is a winner.



Astronautalis
This Is Our Science


When I listened to Astronautalis' previous efforts my thought was he was a really talented songwriter who made some good, laid back, music. When I finally saw him live last year I thought "man, this guy is a force of nature!" The dichotomy between his albums and his live show is jarring, but they have one major thing in common - they're both great. With

This Is Our Science

Astronautalis has, for the first time, captured a little bit of the feel of his frantic live performances on an album. His gravelly, bluesy, voice, and the incredible intensity he puts into the delivery of his lyrics, makes for a wild listening experience. Astronautalis is an emcee, but he's also a singer, and the music of

This Is Our Science

may lead people to believe this is an indie rock album, making it a hip-hop album in disguise. For many it may be the perfect entry point into hip-hop, they just have to be ready for some emotional investment. There's a reason Astronautalis is usually dripping with sweat at the end of his shows, and the ride he takes you on with

This Is Our Science

might have you breaking a sweat, as well.



Toussaint Morrison
Toussaint Morrison Is Not My Homeboy


Everyone once in a blue moon an album comes along that puts me on my ass in a good way and makes me wonder "why the heck didn't I know about this artist sooner!?!"

Toussaint Morrison Is Not My Homeboy

, and Toussaint Morrison, is that album and that artist. I gotta give credit where credit is due, the reason I learned about him is through my good friend Jus Rhyme, who's doing a tour with Morrison in December and put me on to his music. From the first line of "Chrysler 300" all the way through the end of album I was blown away by Morrison's skills and energy. After I had spun

Toussaint Morrison Is Not My Homeboy

I spun it again. It's one of those types of albums, you have to hear it over and over. His pop culture references are fantastic and extremely varied - from classic video games, to comic books, to Calamity Jane - and he makes music that's straight up inspiring. It's like a 5 Hour Energy in hip-hop form where the ingredients are expert lyricism, a ton of charisma, and killer production. There are some slower songs on the album, as well, which act as a nice breather before Morrison amps you up again.

Toussaint Morrison Is Not My Homeboy

should be on everyone's playlist.



Labels: Music Reviews
posted by Adam Bernard @ 7:35 AM