Five Producers Who Deserve to be in the Conversation
Monday, July 11, 2011

When people start talking, or writing, about the greatest hip-hop producers of all-time the usual suspects are always brought up; DJ Premier (pictured above), RZA, Dr. Dre, etc. The lists get boring and I honestly feel that a lot of people name certain producers not because they actually like their music, but because they feel like they'd be ripped if they didn't list them. Because of this there are a lot of holes in people's top ten lists and quite a few deserving producers get left on the outside looking in. Today I'm taking a look at five producers that deserve to be in the conversation when we discuss the greatest hip-hop producers of all-time.



Organized Noize


The trio of Rico Wade, Ray Murray and Sleepy Brown have been a major part of some of the biggest albums in hip-hop history. From their work with Outkast and Goodie Mob, the latter having brought Cee-Lo Green to the masses (he's not just a new pop star, he's a hip-hop veteran), to producing TLC's classic "Waterfalls" and En Vogue's "Don't Let Go (Love)," they've proven they can not only make hits, but make music that stands the test of time. Organized Noize can also be credited with helping put Atlanta on the map, and could you imagine a hip-hop scene today without the ATL?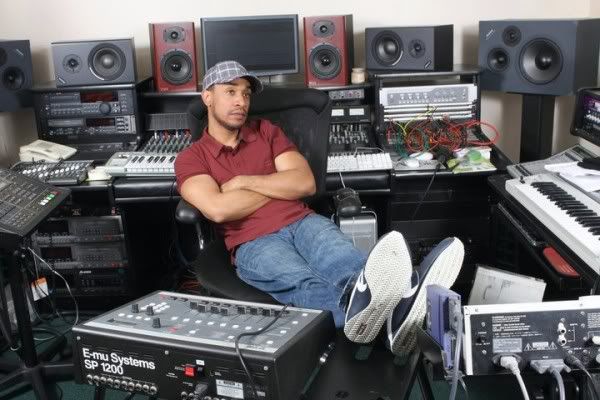 Prince Paul


What the heck hasn't Prince Paul done? From Stetsasonic, to Gravediggaz, to Handsome Boy Modeling School, to his extensive solo work, much of which has involved thematic albums, Prince Paul has proven he can do just about anything in terms of hip-hop production, and do it well. The man did production work on De La Soul's 1989 album 3 Feet High and Rising and is still working today! The reason Prince Paul is so slept on, in my opinion, is the fact that he doesn't put his face everywhere and stay in the press, but perhaps that's a good thing since it keeps him in the studio making great music.



Mannie Fresh


You'd be hard pressed to find a producer who had a bigger impact on hip-hop in the late 90s and early 2000s than Mannie Fresh. He defined the Cash Money Records sound and by working with artists like Juvenile, Lil' Wayne and B.G. took it out of New Orleans and all over the world. Mannie Fresh put the bounce back into hip-hop music and there was a time when if you saw his name listed as the producer of a song you automatically knew it was going to be a hit, and you were going to want to spin it on repeat. I bet if he felt like it he could make a hit today.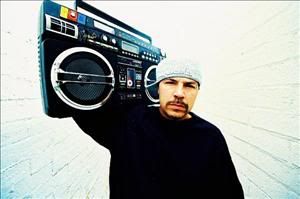 DJ Muggs


Cypress Hill anyone? Talk about defining a sound, DJ Muggs played a large part in making Cypress Hill the legends that they are. You can instantaneously tell a Cypress Hill song as soon as it comes on, even before the first hint of B-Real's unique nasally vocals, and that instant impact, and that cohesiveness that strings through their work, is all because of DJ Muggs. Muggs also has a few other legendary credits to his name as he produced House of Pain's "Jump Around" and Ice Cube's "Check Yo Self." His two Soul Assassins albums showcased his ability to produce for just about anyone.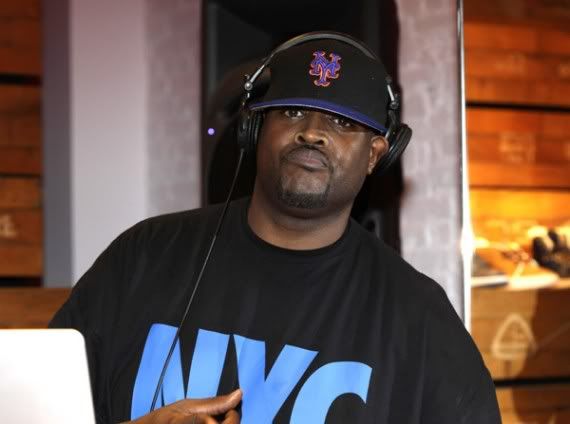 DJ Clark Kent


What does DJ Clark Kent have to do to get some friggin props around here? He's been in the game since the mid 80s, he's produced for the likes of Rakim, Slick Rick and Notorious B.I.G. He's scored huge hits with Junior M.A.F.I.A. ("Player's Anthem") and Mariah Carey ("Loverboy"). Oh and he help put on this guy you may have heard of, he's made a little noise in the scene – Jay-Z. He also found Shyne. Clark Kent has worked with the legends, put people on, and produced a plethora of great songs. What else do you want from him?



Labels: Music Commentary
posted by Adam Bernard @ 7:29 AM