Five Albums in Five Minutes - June '11
Thursday, June 30, 2011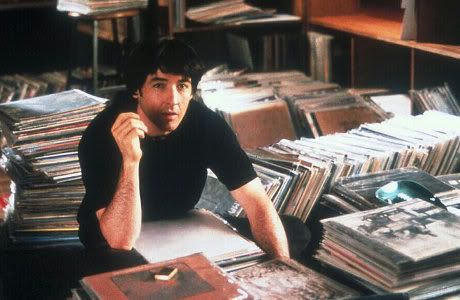 Another month has passed and somewhere in the neighborhood of a gajillion albums have found their way to my desk and inbox. Most of them haven't measured up to my high standards, but as always with Five Albums in Five Minutes, I'm only focusing on the select few that did. There's no point in telling people about music that's subpar when there's great music to tell people about. With that in mind, this month I'm featuring albums by Jon Braman, Weird Al Yankovic, Metal Mother, Foreign Legion and Illus.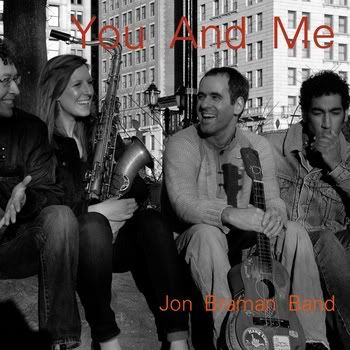 Jon Braman Band
You And Me


Jon Braman is one of the most interesting anomalies in music. He rhymes, which damned near everybody does (at least that's what I gather from my inbox), but he also plays the ukulele. Not only that, he does them simultaneously. Braman isn't some sort of sideshow act, though, he's supremely talented at both crafts. His flow can be fast paced at times, but his enunciation is so on point you can understand every word. He also has a storytelling ability that is unmatched, truly painting a picture with his words. His latest effort, You And Me, has a Michael Franti-like vibe. It's feel good music that you can rely on to set your day straight no matter when you play it. Some may paint him as having a little bit of hippie in him, but I love Braman's views on life and love, and You And Me is an album I'll be spinning quite a lot.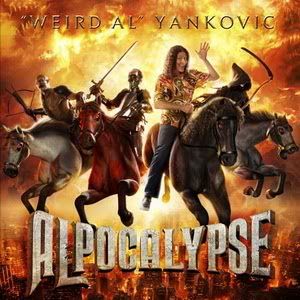 Weird Al Yankovic
Alpocalypse


Let's not get it twisted, Weird Al is a genius. If he was a simple parody act he wouldn't have lasted this long, but he's managed to shift with the ebb and flow of the pop music world and even lay down some impressive rhymes with his versions of a number of hip-hop hits. To put his career in perspective, his first parody was of The Knack's "My Sharona" in 1979. NONE of the artists he parodies on Alpocalypse - T.I., Lady Gaga, B.o.B. w/ Bruno Mars, Taylor Swift and Miley Cyrus - had been born when that song was released. Alpocalypse is Al at the top of his game. The parodies are amazing and many of the original songs are clearly based on specific artists ("CraigsList" is based on The Doors, while "CNR" is based on The White Stripes). I've been listening to Al since my youth ("Eat It," if you must know), and if it's possible, he's gotten even funnier. All hail the king!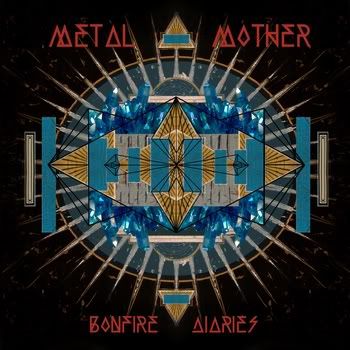 Metal Mother
Bonfire Diaries


Metal Mother is the latest musical endeavor of Tara Tati, but don't let the name fool you, it has nothing to do with heavy metal music. In an interview with Soma Magazine she said the name is derived from a Chinese myth about the Metal Mother who holds the world together with her precious metals that are the elements that keep the world intact. With that in mind it's not surprising that Bonfire Diaries has an earthy feel to it. The album has a downtempo feel to it, as well. At times Metal Mother's vocals are almost chant-like, and are always melodic while at the same time not being constrained to traditional musical specifications. Rooted in Metal Mother's spiritual vibe, Bonfire Diaries is odd and beautiful and one of the most musically interesting releases I've heard in 2011 so far.



Foreign Legion
Night Moves


Night Moves is not just a Bob Seger song about teenagers knockin boots, it's also an album by Bay Area rap duo Foreign Legion that has some knockin beats. With Night Moves, Foreign Legion brings some of the funk and fun back to hip-hop. Just because you'll be able to shake your ass to a lot of the music on the album, though, that doesn't mean you should ignore the lyrics. Prozack Turner and Mark Stretch are both highly skilled emcees, and they both have a great time one the mic. The latter is evident in their rhymes and makes for a more enjoyable listening experience. Nobody likes to hear someone who isn't having any fun, but when an artist is having a good time, and makes it obvious, it helps us have a good time as listeners. I can't imagine anyone who loves hip-hop not finding something that they will love about Night Moves.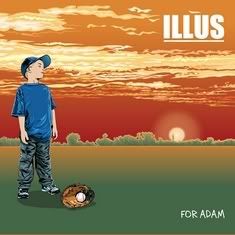 Illus
For Adam


The Adam in the title of Illus' latest album, For Adam, is not a reference to himself (or me), it's a reference to Adam Walsh, who was the son of America's Most Wanted creator John Walsh that was kidnapped and killed in 1981. Needless to say the vibe of this effort is slightly different from Illus' last album, which was focused on Beautiful Music. For Adam is a more boom-bap inspired album that's full of aggression and energy. It also features quite a few high profile guest appearances from the likes of Homeboy Sandman, Freddie Foxxx, Gift of Gab, Craig G, and Reef the Lost Cauze. There's a lot being said on the ten tracks of For Adam, which is why I'm glad Illus kept it a 40 minute album. The shorter length makes the reply value fantastic, and these are the type of songs you'll want to spin multiple times.



Labels: Music Reviews
posted by Adam Bernard @ 7:23 AM