Five Albums in Five Minutes - May '11
Monday, May 09, 2011

As is always the case, I've been listening to a lot of albums, most of which have been pure crap. The good news is I always find some needles of greatness in the haystack of mediocrity. The following are five of those great needles... I mean albums. Two of the five I expected to be good - Chaz Kangas and Zion I & The Grouch. Two are from artists I hadn't heard of until their albums came across my desk - Eliza Doolittle and Dinner at the Thompson's. Then there's The Pretty Reckless, which surprised me, in a good way, for a second time.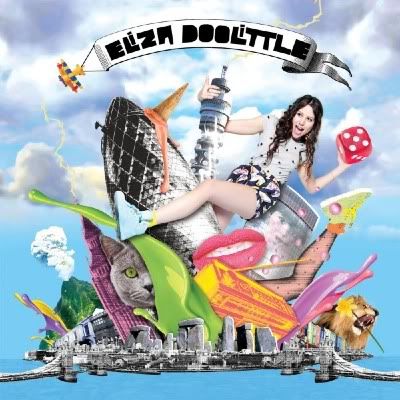 Eliza Doolittle
Eliza Doolittle


The UK has been sending a plethora of talented acts to the US this year and Eliza Doolittle is one of the artists that's leading the way. The diminutive beauty has a sweet voice. It's so sweet, in fact, she could sing about downright horrible things and it would still make you smile. Her sound is pop, but with soul sensibilities thrown in, which, when you listen to her, makes sense because she has what a lot of pop artists today lack - personality. You can easily envision the look on her face when you're listening to her music, whether it's playful, seductive, or serious. Doolittle's music is truly refreshing and there's so much going on in each song, from the instrumentation to the melodies, that it garners repeat listens. Although in her lyrics she claims she's fine with being a "Nobody" and doesn't want what's in your "Moneybox," something tells me she's going to be a somebody and might stack a few dollars in the process of becoming one.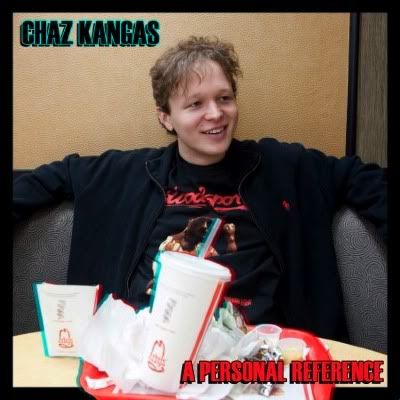 Chaz Kangas
A Personal Reference


Not a lot of rappers would think to rap over the theme music from The Critic, which was George Gershwin's "Rhapsody In Blue," but Chaz Kangas isn't your typical emcee. A Personal Reference is a complete collaboration between Chaz and producer Good Goose and through all the fun, and insane amount of pop culture references, both of which are trademarks of Chaz's music, there are some very real topics being thrown out there for listeners to think about. "Scrambled Eggs," which features Mac Lethal (who's mom, I'm sure, is still a thug), and "Truth 'N' Stuffz," which features Alaska of Hangar 18) are two standout songs, the latter, which takes on conspiracy theorists, truly showcases Chaz's songwriting abilities. The song "Best Vomit Ever" showcases a completely different kind of songwriting ability. Only Chaz would graphically describe puking incident to a beat that features a sample of Enya's "Sail Away." It's that combination of being able to be insightful and hilarious on the same album, and sometimes on the same song, that makes Chaz so great.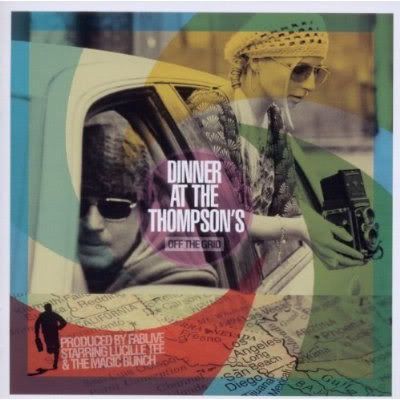 Dinner at the Thompson's
Off The Grid


Cool. That's the perfect description for Dinner at the Thompson's, which is the duo of French producer FabLive and US singer Lucille Tee. By mixing jazz, funk, soul and hip-hop the music of Dinner at the Thompson's has a fresh, new, vibe to it while still somehow giving the feeling that you're listening to something you've known forever. Can something be both brand new and retro? With Dinner at the Thompson's the answer to that question is a resounding yes. Their album, Off The Grid, is the type of album I've been searching a long time for. If you were ever into Groove Theory, Digable Planets, or similar groups (and if you weren't, what's wrong with you!), Dinner at the Thompson's is what you've been searching for, too. I wish this could be the soundtrack to the majority of my nights out. I feel like it's impossible not to feel good when Off The Grid is on.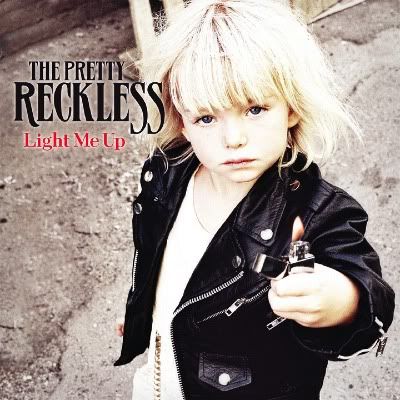 The Pretty Reckless
Light Me Up


If you listen to the gossip blogs we're all supposed to hate Taylor Momsen. She's supposed to be the enemy; an oversexed, underdressed, teenager who has no business fronting a rock band. There's a little problem with that, though. With her band of older musicians, the Gossip Girl actress has put together a pretty damned good album. I remember being surprised at how good she sounded at Warped Tour last year and Light Me Up continues in that vein. Right off the bat "My Medicine" sets the tone beautifully. As soon as you hear it you know this is going to be a ROCK album. Momsen's voice is deep for a woman, and whoever she's working with knows how to write for, and use, it correctly. "Zombie" is another standout. The fact of the matter is, I've played this album front to back a number of times, so I gotta give credit where credit is due. The Pretty Reckless are pretty darn good.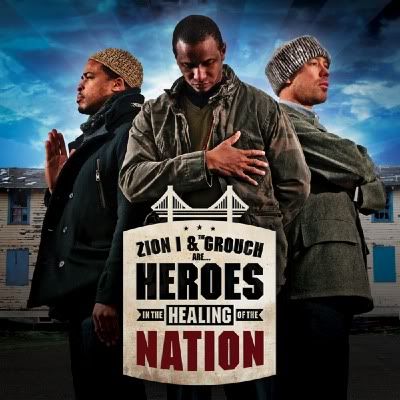 Zion I & The Grouch
Heroes in the Healing of the Nation


Zion I & The Grouch are Heroes in the Healing of the Nation isn't the first time these two hip-hop heavyweights have teamed up. Their 2006 collaboration Heroes in the City of Dope was fantastic. Five years later they've only gotten better. Brother Ali's powerful voice opens the album, and track two, "Leader," sets the vibe for the what's to come with it's chorus of "I'm a leader, I don't want to be a follower." This is revolutionary music that can make you move your ass (or as Sketch tha Cataclysm might describe it, party music for pissed off people). "I Used To Be A Vegan," which has a chorus that features the line "you can't be a foodie if you only drink smoothies," is another standout track, as is "Be A Father To Your Child." It takes a lot of talent to take on such topics and not sound preachy. Zion I and The Grouch have that talent.



Labels: Music Reviews
posted by Adam Bernard @ 7:23 AM