The Top Five Hotties in All My Children History
Friday, April 15, 2011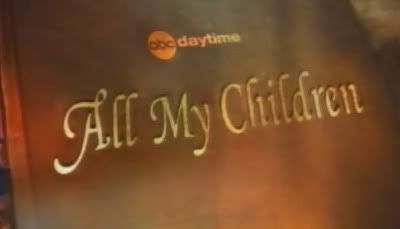 I'm sure a lot of my regular readers may wonder why on earth I'd write about a soap opera, but All My Children has had a special place in my life. My mother has been a religious watcher of the show since before I was born. Whenever I was home sick from school, or summer camp was no longer in session, our one TV household was tuned in to ABC from 1pm - 2pm to watch the lives of the characters of Pine Valley unfold. Once I was grown up and moved out my mom would leave VHS tapes with me when she and my dad went away on vacation so I could record the show for her while they were gone. A few years ago my parents finally got a DVR and I was relieved of that duty. Even one of their vacations had an AMC twist. I will always remember the excited call I received from my mother when my parents' plane touched down during this one particular trip. She couldn't wait to tell me they had shared a flight with the one and only Susan Lucci.

This is why yesterday's news that ABC has canceled All My Children after 41 years on the air is so sad for me. The last episode will air in September and I felt with this news I should eulogize the show. Of course, I'm going to do so in true Adam B fashion, by counting down the top five hotties in All My Children history... or at least the history of it that my personal viewings of the show covered.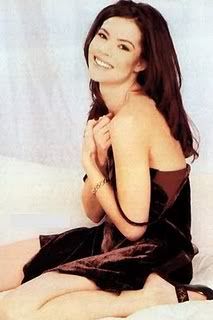 5) Esta TerBlanche


TerBlanche played Gillian, and to be totally honest I remember nothing about her other than her amazing hotness and her killer South African accent. Perhaps this is because her post-AMC work is non-existent in America. Her IMDB page is as sparse as any I've ever seen. Although it's doubtful we'll see a return of TerBlanche Stateside, she certainly deserves to be on this list.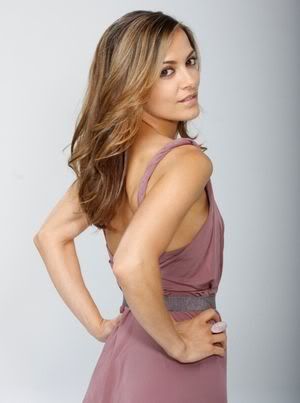 4) Rebecca Budig


Budig played (and will probably continue to play through the series' last episode) Greenlee, although she's nearly as well known for at one time being married to former Bachelor star Bob Guiney. The two called it quits last year, which is fine with me because Budig is just the right combination of adorable and hot. Well over 500 episodes deep, Budig is one of the longest running cast members in the history of AMC. Here's hoping she finds work once the show is over. Something tells me she will.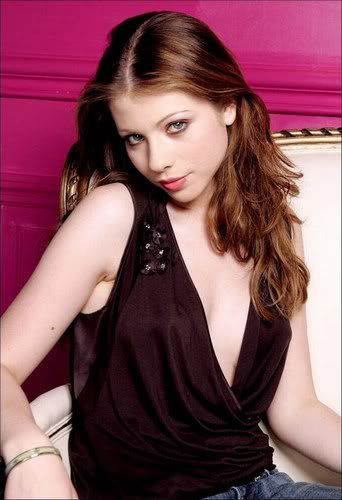 3) Michelle Trachtenberg


Although she was far too young to be a hottie on AMC as she played an autistic child named Lily, Trachtenberg sure grew up to be quite the beautiful woman. At one point she was the sister of Buffy the Vampire Slayer (*cough cough* foreshadowing for this list *cough cough*), and as if she needed any more cool points, the video that appeared on the internet last year of her rapping along to Nicki Minaj's "Shake it for Daddy" while James Van Der Beek was chillin in the back seat put her over the top.



2) Sydney Penny


Penny, who played Julia Santos, looked like a cross between Joey Lauren Adams and Tia Carrere, which is the exact kind of double dose of hotness that earns a high ranking on this list. Her character had some seriously intense storylines as murder seemed to follow her around quite a bit, but in my opinion she'd be worth the risk.



1) Sarah Michelle Gellar


Sure, sure, sentimental lists will put Susan Lucci at the top, but I'm putting her character's rape baby in my top spot! SMG played Kendall, the rape baby Erica Kane gave up for adoption. Kendall came back to Pine Valley in search of her mother and they had, well, let's just call it a rocky relationship. Of course, SMG is a little more well known for being the Buffy of Joss Whedon, and many others', dreams in the TV version of Buffy the Vampire Slayer, which was a show I watched religiously. She also has one of most shockingly normal marriages in Hollywood history.



Labels: Entertainment Commentary
posted by Adam Bernard @ 7:32 AM