Five Albums in Five Minutes - April '11
Thursday, April 14, 2011

Can't stand wading through a ton of reviews to get to the good stuff? I feel the same way, which is why I'm not going to waste your time with negative reviews here. Negative reviews only give press to bad artists and fuel hate mail, neither of which am I in favor of. Instead, I'm highlighting albums I feel are worth your listening time. This time around I'm reviewing EPs by Love Inks, Jesse Abraham, Hopie Spitshard, Sky Ferreira and Robotanists. Each review shouldn't take you more than a minute to read, hence, five albums in five minutes.



Love Inks
E.S.P.


If a downtempo group got it on with the Yeah Yeah Yeahs the resultant offspring would probably sound a bit like Love Inks. Pulling from both sets of musical sensibilities, Love Inks describes their music as "minimalist pop" on their Facebook page, but in my opinion that's an incomplete description, as their music, which sounds like it's one part production, one part instrumentation, is a lot more than that. It's melodic mood music, at some points (OK, a lot of points) it's makeout music, and their EP, E.S.P. has a highly enjoyable, chilled out vibe. It's the soundtrack to a really late night, when the hard music is done and you want something to set the tone for what you're going to do next. Their cover of "Rock On," the 1973 David Essex classic that was later superbly redone by Michael Damian in 1988, is an echo filled winner.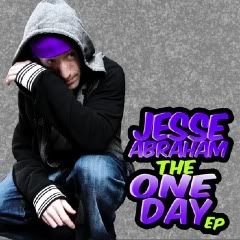 Jesse Abraham
The One Day EP


Jesse Abraham is someone I've supported for quite a while and his latest effort, The One Day EP, has a whole bunch of examples as to why. Starting off with his latest collaboration with NYC super-producer Spills (a killer combo if I've ever heard one), "Spiderman On Vitamins" sets the tone of the album perfectly. It showcases Abraham's ability to switch up his flow to master just about any beat you put into his headphones, while also showing off his lyrical ability and sense of humor. A few songs later, on "I Wanna Hear Ya'll" he spits the line "a dead ringer like a phone on vibrate." This the kind of hip-hop for people who love beats that are bouncier than your typical underground hip-hop fare, and lyrics that are both dope and fun. I am one of those people. If you are, too, you'll dig this.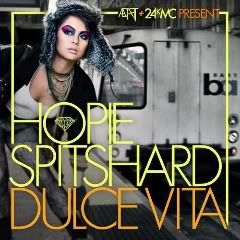 Hopie Spitshard
Dulce Vita


Hopie Spitshard is another artist that's a longtime Adam's World fave. She's that rare female emcee that's really dope and doesn't rely on gimmicks to make records. No dumb look on her face, pink hair, and Barbie outfits here. No songs about her sexual prowess. Hopie makes hip-hop music that would have been at home in the early to mid 90s, but doesn't feel dated in the least. It's really no wonder acts like Tanya Morgan have worked with her in the past. Musically they're like brother and sister. I'm pretty sure the likes of MC Lyte and Queen Latifah would love her. Lyrically Hopie's not yelling being about independent woman, but she definitely makes independent woman hip-hop. After listening to Hopie you quickly come to the conclusion that she's not the type of woman you can put one over on, and you like her all the more for it.



Sky Ferreira
As If


Sky Ferreira confuses and amuses me, but she also makes me want to dance like an idiot (note to Sky if she's reading this - I only know how to dance like an idiot). She makes 80s inspired dance pop / club music, yet at 18 she's not old enough to remember the 80s, or get into a nightclub (at least not legally). Unlike a young Britney Spears, who played the virgin role, Ferreira's "Sex Rules," which states "sex rules / use your God given tools," shows she ain't goin that route. Ironically, for all the poppy fun of the dance tracks, the lone slow song, "Traces," may be the highlight of the album. The dark tone of the song is something very different from the other songs and it shows she can actually sing. Sky Ferreira is a welcome addition to the pop scene. Perhaps she can even help push some of the old guard out.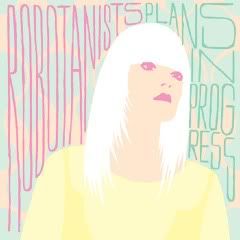 Robotanists
Plans In Progress


The female fronted indie rock band Robotanists aren't trying to rock anyone out of their pants, but they do something very few indie rocks acts manage to accomplish - they make music that's really enjoyable to listen to. Remember things like form? Robotanists do. This is not to say they take a cookie cutter approach to their music, but when a band builds on the basics their music almost always comes out much better. There's a chill vibe to much of

Plans In Progress

, but don't let that fool you, lead vocalist Sarah Ellquist DeBlanke can belt it out when she needs to, she just doesn't need to all that often. She seems to realize great singing doesn't involve making things loud, but rather melodic. After playing this album I thought "that was really nice music," and how often do we say that about a band anymore?



Labels: Music Reviews
posted by Adam Bernard @ 7:27 AM