The Best of '09 - Hip-Hop Edition
Tuesday, December 29, 2009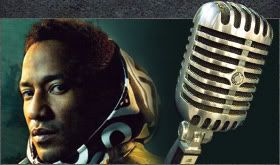 I know a lot of you read my Top Ten Albums of 2009 list and said, "I know you're at RapReviews, so are you gonna do a list like that, but just for hip-hop?" My response - "of course!" We actually had a pretty good year in terms of hip-hop. The major labels, for the most part, failed us, but the creativity that was brought to us by the independent scene kept getting better and better. So while Jay-Z isn't on my list, Brother Ali is. Heck, even I'm surprised by some of the artists that made my list as two of them I openly admit I wasn't a fan of until their 2009 releases.

As an added bonus I've included three of the best albums that were released as free downloads, and the links to download those albums. That's right, you're getting a top ten AND three free albums! I'm so generous.

Get the list and the free music at RapReviews.com.


posted by Adam Bernard @ 7:35 AM