Beyond Race News – I'm an Editor!
Friday, May 02, 2008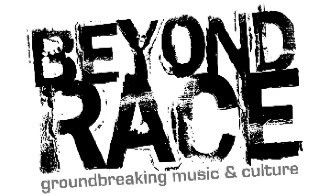 Yes, the buzz is true; yours truly has been named Urban Culture Editor at Beyond Race magazine! As many of you know I've been with Beyond Race, which is a New York based national arts and culture publication that's published quarterly, as a contributing writer since the magazine's inception a little over two years ago, so when Dave Terra, the magazine's Editor in Chief, mentioned to me that they had a need for someone who is knowledgeable in all things Hip-Hop and R&B, both mainstream and underground, to join their editorial staff I jumped at the chance. Yesterday it became official. I've always said we need more balanced coverage in Hip-Hop so now it's time for me to put up or shut up. Here's the plan…

For years I've bemoaned the fact that a lot of music publications focus almost solely on the commercial side of things, passing over the throngs of talented artists that don't have major distribution or label representation. At the same time I also haven't been thrilled with many of the publications that focus solely on the independent scene because, much like their commercial magazine counterparts, they're leaving out a huge segment of what's going on in music. What's even worse is for as great a job as some indie music mags do in covering their respective scenes, which aren't always easy to cover, they're not accomplishing the goal of making those artists well known because by not including any commercial artists that would make mainstream music fans take notice of their publication they're essentially preaching to the choir. (Note - there have been a few mags to get it right, like Elemental, but they are the exception rather than the rule)

I know many people feel fans section themselves off and only like certain forms of music, but I like to give listeners more credit than that. What does the average young person aged 12-35 (yes, now that I'm nearing 30 I'm suddenly considering 35 "young") say when asked what genre of music they listen to? They say they listen to everything. I believe if we show these music lovers all of the options out there a lot of indie and underground artists will slowly but surely develop fan bases, possibly fan bases large enough so as to let these talented artists make a living off of their music. The key is balance.

Every emcee I speak with, whether they're a current big name, an established veteran, or an up and coming artist, says the biggest problem they have with today's Hip-Hop scene is the lack of balance. They want to hear more of a mix when they turn on the radio. I think you'd be hard pressed to find anyone who would disagree with that. I believe that in order to get that mix on the airwaves the movement has to start with the music lovers knowing there are other artists out there making music. This is where I as a writer, and now editor, come in.

When you open up an issue of Beyond Race (as I hope at least a few of you are planning on doing if you haven't already) you're going to get the perfect mix of mainstream, independent, underground and local acts. How can I guarantee that? Well, as a reader of this site you already know I'm everywhere. Now I finally have a position where I can utilize all the knowledge I've gained from being involved in so many diverse scenes to help create something that will hopefully further Hip-Hop and help move it in a more musically varied direction. A perfect example of this would be our upcoming two year anniversary issue which hits newsstands May 9th.

The cover of our two year anniversary issue features Ludacris, which happens to be an article penned by yours truly, my second cover story for the mag, but in that same issue I also wrote an article on Oregon based emcee and Hip-Hop Is Music label owner Braille. This is the kind of balance I will be working hard to maintain as Urban Culture Editor at Beyond Race. It's what I've been looking for in the magazines I read and I feel honored and privileged to have the opportunity to make something like this happen on such a grand scale. Hip-Hop needs balance and I'm looking forward to being one of the people, along with my staff of talented freelance writers, to provide it.
posted by Adam Bernard @ 7:48 AM