Rap vs. Hip-Hop - What's in a Name?
Friday, February 29, 2008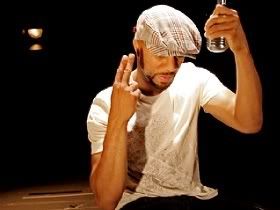 A few weeks ago I had HiCoup and DJ Halo on my radio show and the topic of Rap vs. Hip-Hop came up. HiCoup stated "I'm a rapper. I don't say I'm a Hip-Hop artist. It sounds silly to me." This sparked a very interesting conversation regarding what the music of the culture should be called (a link to where the full six and a half minute conversation can be heard is included at the end of this article). Personally, this is one of those very rare times I'm on the fence about a topic because I can find a way to agree with both sides.

Rap is definitely a more powerful word than Hip-Hop. Just say both of them and you can easily tell which one is more likely to make people take notice. Rap sounds hard and forceful. Hip-Hop makes people think of something softer, probably because our first association with the word "hop" involves rabbits. Rap has always been the music of the culture that is Hip-Hop. We've all heard the KRS-ONE quote ad nauseam, "Rap is something you do, Hip-Hop is something you live." For these reasons I can completely agree with HiCoup's sentiment that he should be called a rapper.

A little over a decade ago things became murky genre-wise as people started to make distinctions between types of Rap music. They wanted a way to separate what they deemed positive Rap music, the socially conscious, more jazz influenced material, from the more street oriented reality raps that were so prevalent in Gangsta Rap's heyday. They called the former Hip-Hop while keeping the Rap tag on the latter. The ideology behind the move still remains bothersome because people basically said "I like this, let's call it something else so people don't think I like that." What it did was make Rap music second class to what was now being called Hip-Hop music.

While I don't like the original sentiment that created the distinction, I can see why many people felt some sub-genres within Rap music needed to be made. The same way rock fans wouldn't lump Korn with The Doors, rap fans wanted to find a way to differentiate between The Lox and Common. Each pair of artists I just named do vastly different forms of the same genre of music. No one would say Korn and The Doors sound anything alike, yet they are both under the umbrella of Rock. This is why subgenres can actually be helpful. Those who wanted to make the separation within Rap music, however, should have come up with an original word to describe the distinction they were trying to make. Hip-Hop was already in our lexicon as a culture made up of rapping, DJing, break dancing and graffiti art. You can't just take that word and suddenly give it a new definition. This is where I start to side with HiCoup's argument again.

The way I see it, a lot of the folks who decided certain music should be labeled as Hip-Hop did so to try to redefine the culture as a whole. They wanted to say this is Hip-Hop music and that Rap music, no, that's not us, can't be, we have this Hip-Hop music. Rock n Roll has Alt Rock, Punk, Metal, etc. Reggae has Dancehall, Roots Reggae, etc. If people are going to start separating forms of Rap music they need to find some new words with which to do it. Many of us already use subgenre creating phrases such as Conscious Rap to better describe an artist or album, so it's not like we don't have the terminology. Yes, I realize it's putting artists into boxes, which they can't stand, but it makes sense for the topic at hand.

I actually don't mind people using Hip-Hop and Rap to mean different things as long as they're not using it solely to differentiate between what they like and what they don't. Please remember this, there's no rule that says you have to be dope to be in Hip-Hop. There are plenty of wack rappers. You may know a few yourself. Just because they're wack, however, doesn't make them any less Hip-Hop than the dude who just blew your mind with a 16 the likes of which you've never heard before. They're both rappers, and they're both Hip-Hop.

If you want to call someone a Hip-Hop artist because you feel their music is jazzy, or socially conscious, I'm cool with that. If you want to label anything that involves an MC on the mic Rap music I'm fine with that, too (told ya I'm straddling the fence here). My lone issue is in when people start using the terms to create differentials based on their likes and dislikes, which suddenly makes genres of music matters of taste. "He's good," or "he sucks" doesn't define a piece of music, it defines one's opinion on a piece of music, and has nothing to do with where it should be placed in the CD rack at your local record store.

Related Links

Audio: Conversation w/ HiCoup, Adam B & DJ Halo



Labels: Music Commentary
posted by Adam Bernard @ 7:54 AM

Follow
Email List
Fresh Interviews

Veruca Salt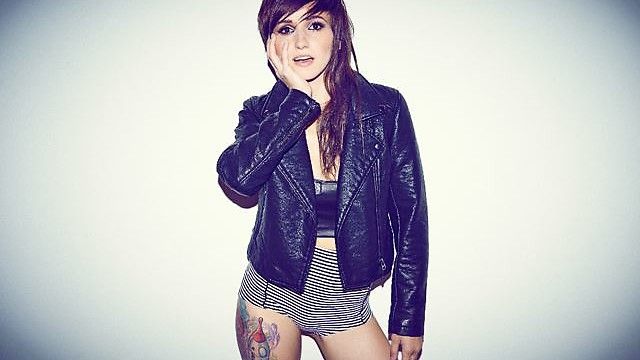 Lights

Pentatonix
Latest Podcast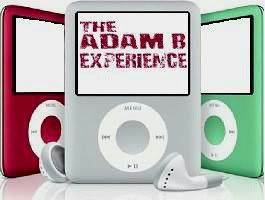 The Adam B Experience Episode #78
Stand-Up Comedy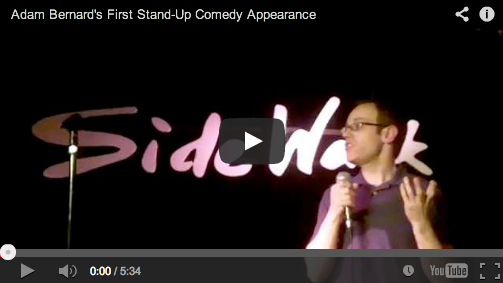 My set from Soce's
First-Timer's Show (April '14)
B-Lister Nation
B-Listers are a select group of artists that were featured in my Artist Of The Week series that ran every Monday from April of '06 to April of '11. All of these artists have two things in common; extreme talent, and a flight path far too under the radar for my liking. They took on the title of B-Listers as they embraced being featured by me, Adam B. Check out the AOTW Archives for all the interviews.
Friends of Adam's World
60 Second Review
Adam John | Kid Kryptic
Always Home and Uncool
AngryMarks
Backpack Cat
Claudia Alick
Definitely Amazing
Gangstarr Girl
Fly Like Dove
FreeHipHopNow
Halo Doesn't Suck
I Are Conscious
iHeartDilla
Jesse Abraham
Joey K's Place
Jus Rhyme
Ken Morico
Life of a Rockstar
MC Larny Rocks
Nappy Diatribe
Nobody Beats The Liz
Paul Gargano
Pay Us No Mind
Popular Opinions
Ramblings of the BK GrrlGenius
RapDirt
RapReviews
Sleep Dirt
Speech Is My Hammer
Stamford Talk
The 54 Reality Show
The BillaBlog
The Race to Nowhere
xo Publicity
Member Of