Artist Of The Week – Ryan O'Neil
Monday, December 31, 2007

Ryan O'Neil and 100dbs


Last week I brought you the production side of the dynamic duo 100dbs and Ryan O'Neil. This week, in part two of my first ever Artist Of The Week double feature, the MC gets some time to shine. Born in Kingston, Jamaica, Ryan O'Neil moved to Queens, NY in 1994. He became interested in music while attending LaGuardia High School and when he moved on to college he majored in the subject. After hearing his friend Tense rap O'Neil became enamored with the art of rhyme. This year, thanks to his teaming with 100dbs, he released The Adventures of The One Hand Bandit and The Slum Computer Wizard, and this week I caught up with him to find out more about why he and 100dbs work so well together, how being a "One Hand Bandit" has affected him in the past, and why you'll never see him passing out flyers in the street.

Adam Bernard: First and foremost, why do you feel you work so well with 100dbs? What about his work brings out the best in yours and vice versa?
Ryan O'Neil: dbs is a musician, and I'm a musician. You don't just have a rapper and a beat maker, you have two dudes who have extensive knowledge on many genres of music and are very inclined to make the best music possible. His production is so organic it doesn't sound like its made on a computer and my style of rapping is pretty organic in the sense that you're not gonna get the same corny flow over an entire track. Shit, you're not gonna get the same flow within four bars. We're also both very serious when it comes to music, it's either the best we can do, or nothing.

Adam Bernard: Other than your flow, what do you feel makes you a unique and fresh voice in the Hip-Hop scene? What sets you apart from the rest of the pack?
Ryan O'Neil: Hmm, good one. Well, not many rappers are inspired by Paul Simon's lyrics. Not many rappers drop a White Stripes lyric in their songs. $20 for you if you can find that line. My inspirations are so diverse that you're not gonna hear the same clichés as "the rest of the pack." I also like to write songs, not just lyrics. My songs either paint a picture, or tell a story or give a general feeling. I don't think a lot of Hip-Hop songs do that. I might be wrong, who knows? I just know that I'm feeling myself, the folks that bought the album are feeling me, and since you're writing this I hope you're feeling me.

Adam Bernard: An A&R once told you that you weren't marketable because you only have one hand. What was your initial reaction to this? Have you run into this kind of static in the past within Hip-Hop or in other aspects of your life?
Ryan O'Neil: I kinda laughed. I mean, I was born like this, I've been hearing that kind of shit for years. When I moved to NY the elementary school my mom wanted to send me to made me take a test because of my hand. Looking back that's fucking ridiculous. How does my hand affect my intelligence? Of course I aced the shit, cuz I was a pretty good student back in the day. People tend to look at me at first like I'm an invalid, then I tell them I played college ball for a little bit, I coach basketball now, I play damn near every sport and I type faster than most folks can read. Once they get to know me, it's a different story. The only time I can honestly say I let my hand play a negative part in my life was when my friends and I were trying to make it as an R&B group. I was very skeptical because I didn't think a label would take a boy group with a dude with one hand. That shit ain't sexy. Looking back I regret that kind of thinking, not because I want to be in a boy band but because I don't like to let anything hold me back.

Adam Bernard: With so many people looking to make a name for themselves in Hip-Hop, what are some of the things you're doing to make yourself and your work more known? Do you feel you're doing anything radically different?
Ryan O'Neil: I don't think I'm doing anything really different than anyone else. I do shows as much as I can. I promote online via MySpace, Facebook and my website. However, I don't hand shit out on the street. I can't deal with rejection. If someone was to do to me what I do to people handing shit out I'd be personally offended and want to smack them, but violence isn't the answer. I guess one thing I do kinda unique is given any chance I'll talk about music with any and everyone and I'll start a conversation about Leonard Bernstein and how much I love Chichester Psalms and then I'll sneak in my album. I don't care if you're Jay-Z or someone's old Jewish grandma, you're gonna hear about my music. I'm that proud of it.

Adam Bernard: What are the most rewarding aspects of being an MC?
Ryan O'Neil: I love performing live. I always liked singing in choirs and stuff like that, but performing my own songs in front of people there to see me specifically is one of the best feelings in the world. I also like doing shows where no one knows me and they all came to see some other MC. It's great to see the newbies' reactions to my energy and sheer love of being on stage. I like leaving with new people asking where they can find my album.

Adam Bernard: Finally, where do you want to take Hip-Hop and where do you want Hip-Hop to take you?
Ryan O'Neil: I don't really know if I want to take Hip-Hop anywhere, I just want to make great music. I want impoverished youth to see someone like them making music they like and not killing people all the God damn time. I'm not trying to preach to people, I just want to be an example for good, non-homicidal rap music. As for where I want it to take me, I wouldn't mind being able to solely write songs and perform for a living, never having to work a 9-5 again. I'm not saying make me a millionaire, although that wouldn't hurt either, but just for it to make me comfortable.

Related Links

Website: theonehandbandit.com
MySpace: myspace.com/ryanoneilmusic
MySpace: myspace.com/100dbs
Adam's World: Artist Of The Week – 100dbs

Labels: Artists Of The Week
posted by Adam Bernard @ 8:01 AM

Happy Face / Frowny Face – Dec. 2007
Friday, December 28, 2007

It's almost time to celebrate the arrival of a new calendar year, but before we can do that I have run down the best and the worst the final month of 2007 had to offer. With everything from a Jessie Spano appearance on The N to the passing of Pimp C this is a loaded edition of Happy Face / Frowny Face. Enjoy.




Happy Face


Jay-Z Out at Def Jam - Well, well, well, the jig is up for the Jigga man at Def Jam. "Stepping down" on Christmas Eve essentially meant he was told to leave but allowed to do so in a nice way, kind of like when a football team allows a coach to step down at the end of a bad season rather than get fired. The main reason that I'm mentioning this news item is that I was one of the first to question the job Jay was doing. Now maybe Def Jam can get back to being the label it once was. Here's hoping Jermaine Dupri gets the position of President. Say what you will about him, the man knows how to develop talent.

Random Emails from Mike Jones- I answer literally hundreds of emails a day, so the other day when my Outlook inbox made it's little noise indicating I had new mail I laughed a bit when I saw the name that popped up was Mike Jones. I thought to myself, what a funny coincidence, much like the time I met a publicist named Dana Gordon and instantly made the Entourage connection. Well, I opened the email and it turned it out really was from the Mike Jones. Mr. "back then hoes didn't want me, now I'm hot hoes all on me," was sending out an email blast to a bunch of writers regarding the unedited version of his video for "Drop & Gimme 50" because, he claims, the label refused to do it. I guess the label was cool with giving him their email lists, though, which I'm actually perfectly happy about since we sent a few messages back and forth and now there's a fairly decent chance I'll be interviewing him in the near future.

Saved By The Bell on The N - In January Nickelodeon's teen network, The N, is going 24 hours and they're doing so with a bang, adding one of the single greatest shows in the history of television to their lineup, Saved by the Bell. I first saw a promo for this monumental pairing about a month ago. I wasn't even paying attention to the TV, but I heard, loud and clear, Elizabeth Berkley in the now infamous "I'm so excited… I'm so scared" scene. My head darted to attention. The N now has two of my favorite shows of all time, The Fresh Prince of Bell-Air, which they've been showing reruns of for quite a while now, and Saved by the Bell. Now if only we could get episodes of Beyond the Break, a show that features current Foam cover girl and total hottie Sonya Balmores, on a loop then we'd really be in business!




Frowny Face


The Passing of Pimp C- I was both surprised and saddened to hear of the passing of southern rap legend Pimp C this past month. I was equally surprised and saddened to see it treated as a bit of a commonplace occurrence. I expected to hear radio stations playing his music and some sort of continual rest in peace moments throughout the month. As a member of UGK Pimp C is partially responsible for the rise of southern Hip-Hop and he deserves the same kind of treatment from radio stations that Biggie received and continues to receive a decade after his passing. Unfortunately, Pimp C's biggest commercial success came on a Jay-Z song, which means for a lot of people he's just "that guy from 'Big Pimpin.'" Radio needs to wake up and right this. Yes, it comes under the heading of better late than never, but when an MC of such influence passes and it's barely recognized a week after the fact there are some serious issues with the way things are being done. Rest in peace Pimp C!

Hollywood Ruining Great Books– Imagine how excited I was to hear Will Smith, one of my favorite entertainers, would be doing a film adaptation of I Am Legend, one of my favorite books. My excitement was soon squashed by the giant boot of Hollywood's inability to even come close to staying true to Richard Matheson's classic horror novel. I read the synopsis of the film and all the reviews and knew I couldn't even set foot into the theater; the descriptions didn't even resemble the book. Suddenly it was a sci-fi epic set in New York City that involved a killer disease. I don't blame Will for taking the role, but this I do blame whoever made the movie for calling it I Am Legend. My lone hope for this film is that it will inspire people to pick up the book, which is a truly terrifying tale.

Previous Months

November 2007
October 2007
September 2007
posted by Adam Bernard @ 7:54 AM

Adam's World Top 25 of 2007 Part V of V
Wednesday, December 26, 2007
We have finally arrived at the top five albums of 2007. Making up the year's top offerings are a breakthrough artist who works with The Neptunes, a creative British singer with a strange sense of humor, two multi-faceted Hip-Hop artists and a tri-lingual beauty who puts it all together.


5) Kenna – Make Sure They See My Face

Interesting pop music. It's a concept not a lot of people can conceive of, but Kenna and The Neptunes did a fantastic job of creating some of it this year with Make Sure They See My Face. It was almost as if by teaming with Kenna The Neptunes were finally able to see where else their ideas for NERD could take them musically. The result is an album filled with fantastic pop songs that are just as enjoyable dancing along to in your car as they are at your favorite club, or even in your underwear in front of your bedroom mirror (c'mon, admit it, you do it).

Song you need to hear: Sun Red Sky Blue

Website: kennakenna.com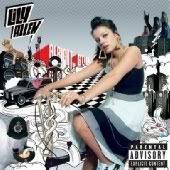 4) Lily Allen – Alright, Still…

Her vocals are sweet, almost like a child telling you a story, but when you take a listen to her lyrics you realize the things Lily Allen is saying are on the complete opposite side of the spectrum from the voice she's using to say them. That beautiful dichotomy, along with Allen's musical ambitiousness when it comes to her production, on Alright, Still… make it a must listen to album. Who would have thought sing-songy vocals for a song about an old woman getting mugged could work so well? Thankfully Allen did, because she pulled it off perfectly.

Song you need to hear: Take What You Take

Website: lilyallenmusic.com



3) Vinnie Scullo – How I Met Your Mother

Vinnie Scullo is a sampling king and he proves his mettle once again with How I Met Your Mother, an album that started off as a tribute to Tori Amos and morphed into a collection of songs using a host of classic pop and soul samples, most of which had never been attempted to be used in Hip-Hop before. From Tori Amos to Jim Croce to Shakira, Vinnie covers as many bases as possible this time around and as an added bonus the album is a clean one. Did I mention he still spits fire and is one of the best MCs still relegated to the underground? Google Vinnie Scullo.

Song you need to hear: Audrey Hepburn Was Mad Nice

Website: vinniescullo.net



2) k-os – Atlantis: Hymns For Disco

Many people will debate what kind of music k-os is doing on Atlantis: Hymns For Disco, and I have the answer for them; good music. Whether he's rocking out, slowing it down, doing a little gospel, or embracing his Hip-Hop roots, everything k-os attempts on this album works. k-os also keeps his lyrics clean as well as positive and thought provoking, carefully toeing the line in such a way as to sound observant rather than preachy. You can listen to this album anywhere and with anyone and they are sure to like something from it, probably most of it.

Song you need to hear: Fly Paper

Website: k-os-music.com



1) Rue Melo – Rue Melo

There's something about Melo. On her self titled debut album the half French and Half Uruguayan singer manages to seamlessly combine both of her familial influences with her own home grown loves of Hip-Hop and reggae, creating a sound all her own and one that's extremely pleasing on the ears. This is that rare album where absolutely nothing is wrong with it. From the music, to the songwriting, to Rue's vocals, Rue Melo hits on all cylinders and does so with a style that's unique and refreshing. Backed by a fantastic band, Rue Melo has created an album that will be staying in my CD player for years to come.

Song you need to hear: Good Luck Daddy

Website: ruemusic.com


Adam's World Top 25 of 2007

Part I: Albums 25-21
Part II: Albums 20-16
Part III: Albums 15-11
Part IV: Albums 10-6
Part V: Albums 5-1
posted by Adam Bernard @ 7:58 AM

Artist Of The Week – 100dbs
Monday, December 24, 2007

100dbs and Ryan O'Neil


Hip-Hop has always been a place where duos have shined brightly. From DJ Jazzy Jeff and The Fresh Prince to UGK (RIP Pimp C) to Outkast, Hip-Hop's foundation has been built in no small part by powerful pairings. With one major project already completed, The Adventures of The One Hand Bandit and The Slum Computer Wizard, New York City's 100dbs and Ryan O'Neil are looking to add their names to the list of significant two-man tandems. Since 100dbs and Ryan O'Neil are of equal importance to each other's work I'm going to do something special with them, the first ever Artist Of The Week double feature. This week, in part one of the double feature, I'm sitting down with the production side of the duo, 100dbs, to get his thoughts on why he and O'Neil work so well together, as well as the qualities he sees as being most important in a producer, and why he feels image should be meaningless.

Adam Bernard: Before we get to speaking about the dynamic duo of you and Ryan O'Neil, you have an interesting story as to how you got your moniker. Hit me with the details.
100dbs: Actually, my boy Pat just started calling me that when I was throwing basement parties in College Park, MD. Our neighbors hated us so much because we would always push the system so much you could hear it down the street. So he started calling me 100 decibels, 100dBs for short. I just went with it.

Adam Bernard: I have the 100dbs and Ryan O'Neil album, The Adventures of The One Hand Bandit and The Slum Computer Wizard, right here in front of me. Who's who and what's what with this combination? Give me the history of 100dbs and Ryan O'Neil.
100dbs: Well, 100dBs is me, Dan Brenner. I make beats, spin at bars and clubs in NYC, and dig for records when I have time. Ryan is the rapper I worked with to make The Adventures. We met through a mutual friend and started messing around back when I was still working on Brenner's Breaks. I threw him on the mixtape, shit sounded dope, and we decided to do a whole album.

Adam Bernard: Why do you feel you work so well as a duo?
100dbs: The thing with me and Ryan is we're both musicians. I didn't go to school for music but I started learning theory around age 10. Ryan actually majored in music, so his theory is on point for real, but I think the real advantages come from the way we complement each other - Ryan's not really a technical dude and I can't rap, so when we go digging, or we hear something that we both think we can flip, I'll get to work with it while he's already hearing the flow he's gonna use in his head. It goes from there, but it's a slow process and you can't rush it.

Adam Bernard: We all know not to judge a book by its cover, but let's do it anyways! When people look at you what do you think they think? Do you think "Hip-Hop Producer" is the first thing that comes to their mind?
100dbs: Probably not. Fuck it. When it comes down to it we're all more complex than we look. In this age of marketing people are trying really hard to make caricatures of themselves. I guess I'm that euro looking short white dude with s-medium clothing on. The whole "wigger" thing kills me, the whole "I get offended if you call me a wigger" thing kills me even more. For the record, you can call me whatever you want. I know for a fact that what I look like has absolutely nothing to do with how hard you shake your ass once the beat drops.

Adam Bernard: Other than getting people to shake their asses, what are the qualities that you feel makes a producer great and how do you feel you exemplify those qualities?
100dbs: Patience is key. I like to marinate on things and not rush it. If you want to make something great, you won't release it until you are convinced it's great, so that's what I do. I throw away more than half of my beats. The way I see it, if you're not practicing and being productive all the time you won't reach the level you want. The other thing you need is an open mind and willingness to work with a vocalist. I know a lot of people who can make beats but very few who can realize their vision in combination with an MC or singer.

Adam Bernard: Overall, what do you hope to accomplish with your work?
100dbs: To eradicate the kind of question you asked earlier about appearance and expectations! I love it when I flip a sample no one has ever heard before and they want to know more about the original. We're all biters anyway, let's just admit it and promote dialogue about who influenced what. Every single one of us, whether we sample or not, is taking an idea from someone else. Let's stop calling everything that's weird "wack" and start listening to different types of music. Let's stop sampling the same breaks over and over again. If Kanye is allowed to sample Can on a pop release like Graduation and get away with it why can't indie producers stop sampling shit off Ultimate Breaks and Beats compilations? I want to show kids who aren't into rap that Hip-Hop is great and show thuggish ruggish dudes that I can flip anything into boom bap.

Related Links

Website: 100dbs.com
MySpace: myspace.com/100dbs
MySpace: myspace.com/ryanoneilmusic
Adam's World: Artist Of The Week – Ryan O'Neil

Labels: Artists Of The Week
posted by Adam Bernard @ 7:58 AM

Adam's World Top 25 of 2007 Part IV of V
Friday, December 21, 2007
The fourth installment of my Top 25 Albums of 2007, albums 10-6, includes two famous rockers' latest projects, two extremely skillful MCs from opposite sides of the country, and a mash up of epic proportions.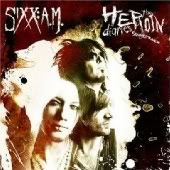 10) Sixx: A.M. – The Heroin Diaries Soundtrack

In 2007 one of the strongest rock albums I heard came courtesy of Motley Crue bass player and songwriter Nikki Sixx's new project Sixx: A.M. The Heroin Diaries Soundtrack is the accompaniment to Sixx's book, which is a diary of a drug filled year in his life, and it features some fantastic lyrics about coping with addiction and recovery. Highlights include "Van Nuys," "Pray For Me" and "Accidents Can Happen," the latter giving hope to those who have the occasional misstep, while "Dead Man's Ballet," as depressing as it is lyrically, features the full scope of the band's musical abilities.

Song you need to hear: Van Nuys

Website: sixxammusic.com



9) Homeboy Sandman – Nourishment

Many artists who have a rapid fire flow like Homeboy Sandman's can't seem to ever find a groove musically. They have their flow and that's about it. Homeboy Sandman, on the other hand, carves out a unique niche for himself with Nourishment where he proves a rapid fire flow can be combined with interesting and catchy beats. For one song he interpolates Lily Allen's "Knock 'Em Out" while on another he rhymes off the beat he makes clapping his hands. All in all, Nourishment is both fun and funky with a few great storytelling tracks thrown in for good measure. What more could anybody ask for?

Song you need to hear: Knock 'Em Out

Website: homeboysandman.com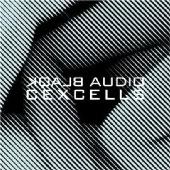 8) Blaqk Audio – CexCells

The side project of AFI's Davey Havok and Jade Puget, Blaqk Audio is the duo's exploration into electronic music and on CexCells they do a fantastic job of channeling their inner Depeche Mode while still holding on to their AFI identities. Every song is about some aspect of sex and relationships, but they're all done in such a way as to not beat you over the head with it. Midway through CexCells the album turns more dance oriented and Havok utilizes his higher range rather than the lower, foreboding range heard earlier on the album. Either way he goes he and Puget create great music.

Song you need to hear: Stiff Kittens

Website: blaqkaudio.com



7) Knobody – Tha Clean Up

Good old fashioned Hip-Hop, that's what Knobody brings with his first Heiro effort, Tha Clean Up. Sick beats, a dope flow and fantastic lyrical ability are all on display here as the California native shows everyone how a rap album is supposed to be done. Production-wise the beats are, for the most part, provided by Knobody's longtime collaborative partner Da Beathoven, which makes for a cohesive album that never feels jumpy. If you dig Hip-Hop you'll more than likely dig Tha Clean Up, and even if you don't dig Hip-Hop give it a chance, you may have never heard it done this well before.

Song you need to hear: Champ

Website: myspace.com/knoz



6) Esoteric vs. Gary Numan – Pterodactyl Tubeway

What do you get when you combine one of the great Hip-Hop artists of today with one of the great synth artists of the 80's? You get Esoteric's Pterodactyl Tubeway, a collection of songs that were created when Esoteric decided to start working with the music of Gary Numan. The album is only available through certain online retailers, coming as a bonus CD with the purchase of 7L and Esoteric's Egoclapper, but it's well worth the effort to find. Pterodactyl Tubeway has the ability to move people in a number of different ways and has solidified Esoteric's place at the forefront of creativity in Hip-Hop today.

Song you need to hear: Deathless Fascination

Website: 7l-esoteric.com


Adam's World Top 25 of 2007

Part I: Albums 25-21
Part II: Albums 20-16
Part III: Albums 15-11
Part IV: Albums 10-6
Part V: Albums 5-1
posted by Adam Bernard @ 7:53 AM

Adam's World Top 25 of 2007 Part III of V
Wednesday, December 19, 2007
Part three of my five part Top 25 Albums of 2007 features albums 15-11, which include a foul mouthed foreign MC who strums on the guitar, a well known songstress, something from LA's indie scene, a very retro jazz album and a kick ass pop artist.


15) Plan B – Who Needs Actions When You Got Words

Foul mouthed and lyrically shocking, Plan B is the angry, dirt stained, socially conscious version of The Streets with one major difference, the accompaniment of live instrumentation, including a fantastic acoustic guitar Plan B strums on himself on a number of tracks and a piano that's played hauntingly on one song. The sheer musicality of the album alone would have placed Who Needs Actions… on this list, but add in Plan B's ability to tell stories that are both shocking and thought provoking at the same time and it's clear why it ranks so high. American audiences may have to adjust to his accent, but it's well worth the effort.

Song you need to hear: Everyday

Website: time4planb.co.uk



14) Joss Stone – Introducing… Joss Stone

Maybe if Joss Stone had a coke habit, or had visited rehab, we'd all be hearing about her more, but as is she's well adjusted, so she gets very little press. Regardless of how regular her personal life may be, Stone's voice is spectacular and Introducing… Joss Stone showcases that voice with songs that have the feel of classic soul, a sound that is now all her own in today's music scene. The smattering of pro-woman content on the album only makes it even more reminiscent of soulful women of the past. If this is Joss Stone's official introduction, I'm very pleased to meet her.

Song you need to hear: Put Your Hands On Me

Website: jossstone.com



13) Foreign Born – On The Wing Now

With On The Wing Now Foreign Born has managed to capture exactly what my idea of a perfect evening on a California beach must feel like. It's a sonic version of a slight breeze blowing, small waves crashing and the temperature being just right. In fact, every song on On The Wing Now sounds like it could have been used on The O.C. The guitars and drums can be very strong at times, but there's still an overall laid back vibe that, combined with mellowing vocals, provide the perfect backdrop for an enjoyable evening whether on the beach, or on your sofa.

Song you need to hear: Letter of Inclusion

Website: myspace.com/foreignborn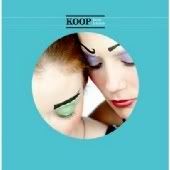 12) Koop – Koop Islands

Somewhere, someone decided they wanted to release an album of smoky lounge music with classic vocals and Koop happened to be in the right place at the right time. Koop Islands is, by far, the most out of leftfield album to come out this year. It sounds like it's from another era and that's what makes it so cool. Koop Islands literally transports you back to a time when the words like "dame" and phrases like "dig that crazy cat" were in style. It was a time the vast majority of is didn't live in, but by putting on this album we can imagine the simplicity and beauty of the jazz era.

Song you need to hear: Forces… Darling

Website: dieselmusic.se/koop



11) Carina Round – Slow Motion Addict

In a world of pop princesses Carina Round doesn't fit in and as it turns out that's a very good thing. From the sound of Slow Motion Addict none of those princesses could last a round in the ring with her, either musically or attitude-wise. Kick ass doesn't even begin to describe Round's sound and her vocals. Slow Motion Addict proves pop doesn't have to begin and end in one's teenage years. Just be warned, if you play this in your car's CD player you might end up catching a speeding ticket.

Song you need to hear: Stolen Car

Website: carinaround.com


Adam's World Top 25 of 2007

Part I: Albums 25-21
Part II: Albums 20-16
Part III: Albums 15-11
Part IV: Albums 10-6
Part V: Albums 5-1
posted by Adam Bernard @ 7:53 AM

Artist Of The Week – Poison Pen
Monday, December 17, 2007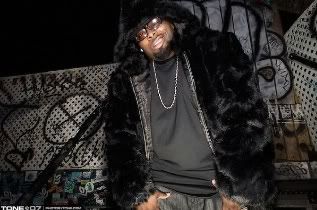 The first time I saw Poison Pen perform was around five years ago. He was headlining an event called The Last Word in NYC. A buddy of mine had told me about Pen and noted that I had to see him live. He was right. Pen was, and still is, a monster on stage. The Stronghold member quickly became a top name on my must-see list and over the years many have seconded this opinion as his fan base has grown significantly both in the US and overseas. This week I caught up with Pen to find out about his latest album, Pick Your Poison: The Mark of the East, how he's changed over the years as an artist, his thoughts on rappers aspiring to be thugs, and why he feels traveling is one of the most important things an artist can do to help their career.

Adam Bernard: How did you end up linking up with Immortal Technique for your latest project, Immortal Technique Presents Poison Pen - Pick Your Poison: The Mark of the East?
Poison Pen: I've known Technique forever. We travel together, we tour together, I host all his events. He's Stronghold. The only problem I had with this whole situation is the label, Fontana/Universal. They were kind of funny style, I had to take em to court to get my money. They did Immortal Technique Presents Poison Pen like he's my mentor, or I'm his son, like he taught me how to rap or some shit. That's bullshit, I didn't appreciate that.

Adam Bernard: When I first read Immortal Technique Presents I figured he put up all the money for it and was the Executive Producer because that would be the only way he could "present" you.
Poison Pen: Exactly. It's funny that you mention that. When I got the proofs of the artwork back I threw it at him. I literally threw it at him like get the fuck outta here. I was about to punch dude in the face. The first proof of the artwork was basically me jocking Immortal Technique and the shit was like Executive Produced by Immortal Technique and I'm like this motherfucker ain't put five cents into the shit, stop riding this dude's waist, jump off his dick. The only reason I wasn't so verbally adamant about it to most of the public was because it would look like I was trying to berate my man and that's not the case. I don't have a problem with Technique at all, I have a problem with how they presented it with Technique. That's one of the reasons I didn't go out like "yo fuck this, it's not Immortal Technique Presents," because if I run out doing that it can be easily twisted like I'm dissing him. I kind of just held that. If you go to some record stores it's under the Immortal Technique section. That shit kills me, but at the same time I'm at over 10,000 sold with no fucking radio, with no promo, no nothing, and I own everything, I own all my masters. I took it with a grain of salt and I made it into a success, so I'm cool. Honestly, this whole thing was basically the benchmark to see if people were ready for what I got, if people were ready for the new project, which is The Moneyshot. We're looking at May '08 release date for that.

Adam Bernard: New York City is considered the Mecca of Hip-Hip, but I know you travel quite a bit. What have you learned from your travels and why do you find them necessary?
Poison Pen: Traveling is imperative. Unfortunately New York doesn't support. It's called The Mecca and you're supposed to thrive in The Mecca. People go to The Mecca to seek nourishment, to seek enlightenment, to be fulfilled, but New York is not like that. To me there are a lot of parasites. I love New York, I love Brooklyn, I'm from there, I was born there and I live there still, but as far as Hip-Hop-wise I'm not thriving in New York. I'll show you my Soundscans, my biggest market is the West Coast. As much as I yell Brooklyn, Brooklyn, Brooklyn, New York, New York, New York, Bed-Stuy this, Nordstrom Ave that, my largest market is the West Coast and my largest selling city is Los Angeles. They support me way more than New York supports me. Honestly, my career wouldn't have even popped off if it wasn't for me traveling. If it wasn't for me going to Boston and opening up for Eminem in '99 and runnin around with Breez Evaflowin and C-Rayz Walz… actually if it wasn't for me going to Boston I wouldn't have a record out because me performing in Boston led Landspeed to approach me back in the day. I made up a song on stage because I had no material but my boy Static had an original beat. I literally threw some verses I had together and acted like it was a song. People from Landspeed Records were in the audience and said "yo, that's dope. I like that song a lot, who's putting your records out?" I was like, "nobody." They were like "yo, let's make some records." If I had stayed at home none of this shit would have been possible.

Adam Bernard: What are some of the aspects of yourself that you feel may surprise people?
Poison Pen: That I'm a nice guy. (laughs) If people really listen to what I say I'm not on no gangster shit. I don't kill nobody, I don't sell crack. I'm a rowdy dude that likes to have fun. Yeah, I might be rough, I might be talking about fucking people up every so often, or it might be real street tinged because that's what I am as a person, but I'm not a gangster, never was. A lot of shit I say is just tongue in cheek. I'm not trying to scare nobody, which is why on the cover of the album I'm smiling. A lot of these artists tend to believe their own hype. Everybody's trying to scare everybody else, like all these so-called street rappers, or gangster rappers, or whatever you want to call them, everybody is out there trying to scare you like they're the realest and they can't be seen and they can't be touched. Yo son, you don't believe that shit yourself. I see a lot of these dudes and a lot of these dudes is ass.

Adam Bernard: A lot of the rappers who tend to do all the posing and posturing and believing of their own hype end up with rap sheets and problems with the law when they never had any of those issues before.
Poison Pen: Yeah, it's like they get on with rap and aspire to become thugs after that. I don't get that. You're 33 years old and now you're getting arrested for assault. That's stupid. That's insane, if you ask me. Like myself, I've been bagged a few times, but I ain't never do no time in the pen, never, no felonies. I'm here to tell you I'm proud of that. Have I been arrested a few times? Yeah, I've been arrested a few times. Have I ever been locked up in the penitentiary, like up north? Never in my life. None of that shit, b, I'm too grown for it now. I wasn't catchin em before, why would I catch em now? Don't try to live up to your hype now to prove something. It's funny because you'll see a bunch of 30-something year old rappers trying to prove their tough to a bunch of fucking kids. It's fuckin insane. I don't got shit to prove to a high schooler, man. If you enjoy my music and you enjoy what I do that's what's up and I appreciate it, but I don't have nothing to prove to you as a man, or nothing. If you really want to check people's histories they're not difficult to check. I've been in Brooklyn my entire life, before the gentrification and before they started putting basketball teams there. I was there before bloods and crips was there, so I know about Brooklyn for real, not that bullshit.

Adam Bernard: That's some real history. Finally, speaking of history and growth, in what ways do you feel your rhyme style has changed over the years?
Poison Pen: When I first started I was running around battling and freestyling all the time. All I was concerned about was that ill punchline that made everybody go ooooh. Songs didn't matter, I didn't care about song structure, all I was concerned with was an ill punchline. After a while I realized that I got a reputation like that, but that's all I got, so I kind of left that alone and stuck to songwriting and getting my stage performance sharper. Now I worry about the total package. I don't have to have 400 punchlines in it for no reason, I'd rather you feel the whole song than feel that one line and not know anything else I say in the song. The Poison Pen name really reflects on my old rhyme style. I've totally evolved. I don't sound anything like I sounded back in the day. I've calmed down a lot. I'm not as hyper. I want people to understand the total package of me as an artist, me as a person, rather than just that one line that I say to make somebody go ooooh and shit.

Related Links

MySpace: myspace.com/poisonpen

Labels: Artists Of The Week
posted by Adam Bernard @ 7:53 AM

Lee Bio (2007)
Sunday, December 16, 2007

As people we are categorized every day. Whether it's in reference to our jobs, looks, or interests, we are constantly being put into little boxes in order to make it easier for the rest of the world to define us. The Square Egg's multifaceted baritone voiced vocalist Lee has broken out of his box and he hopes that through his first solo effort,

Meet Lee

, listeners will join him by breaking out of theirs.

Growing up in South Florida Lee was always unique musically and that interest in music led him to DJ, produce and eventually speak his mind over his own work. With some friends he formed The Square Egg, which became a ten piece band, and shortly thereafter the group moved the whole operation to Brooklyn, NY. Something was still missing, though, which is why Lee decided it was time to do something on his own. It was time to introduce the world to every side of who he is. It was time to let listeners

Meet Lee

.



Meet Lee

is, at its essence, a portrait of a man exploring all the aspects of himself – his successes, his disappointments, his thoughts on love, and his views on God. Musically Lee seamlessly glides back and forth from jazzy creations to b-boy influenced rhythms and vocally one can, at times, truly feel a sense of urgency in his tone and delivery. With

Meet Lee

for the first time in his career Lee has taken control of every aspect of the creation of an album. He wrote and produced the entire effort, including all the live instrumentation. In fact, he almost named the album Naked due to the way he stripped down all the pretenses and simply created a piece of work that he could, in his own words, "listen to in my headphones and be able to look around at others on the Brooklyn-bound A train and smile at them."

Although he's still involved with his group Lee notes "there was a lot of social commentary that I wanted to deliver and discuss in ways that I have never completely done with The Square Egg." There was something else that made the idea of creating a solo effort appealing to Lee, his ideology that as human beings "we wear many hats" and his want to express his own uniqueness. "I wanted to display that I was vulnerable emotionally. I wanted to show anger at things happenings in the world. I wanted to show hope. I wanted to show that I am a family man. I wanted to be all those things, as we all are."

When listening to

Meet Lee

as a whole one notices the cohesive nature of the effort. Although the songs can be listened to independently, everything flows perfectly as a complete album and the tracks tell a story in the order they're in. Lee also made sure to not think about creating something for the clubs or the charts, noting "it was important to me to throw away all notions of having 'club bangers' and 'hit songs.' What mattered most was writing something that I felt captured who I was and what my entire artist career has been about."

Make no mistake, when you listen to

Meet Lee

you really do meet Lee. "This is Lee in full view," he says of the album, "contradictions and all." During a time when so many artists are trying to create an image by showing only one side of themselves Lee reminds us all that there's plenty to be gained by opening up and showing the world who we really are.

One thing's for sure, once you

Meet Lee

you'll be more than happy to have made his acquaintance.
posted by Adam Bernard @ 12:01 AM

Adam's World Top 25 of 2007 Part II of V
Friday, December 14, 2007
Part two of my five part Top 25 of 2007 series features albums 20-16. Included in this list are a Warped Tour fav, something ambient, an MC exploring his own identity, a pioneering rapper and paralyzing rock group.


20) Paramore – Riot!

Hooray for pop punk making a comeback and hooray for Paramore for bringing it back. The Warped Tour favorites made a huge splash with the single "Misery Business," a song that had people comparing lead singer Hayley Williams to a young Gwen Stefani, but there's a lot more to Riot! than simply the lead single. Riot! is jam packed with the kind of rock music the pop scene has been craving for quite a while now. Armed with a powerful lead singer whose talent belies her age and a band that knows how to rock out, Paramore proves on Riot! that they are a force to be reckoned with.

Song you need to hear: crushcrushcrush

Website: paramore.net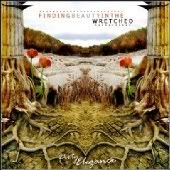 19) Dirty Elegance – Finding Beauty In The Wretched

When it's late at night, when you're done with the club scene and you just want to chill out to something that isn't going to shout at you or command you to dance, the choice of music a lot of twenty to thirty-somethings go with is oftentimes ambient / electronic. This year Dirty Elegance jumped into that scene and created a fantastic album titled Finding Beauty In the Wretched. Featuring 19 soul searching tracks, the album illustrates that there are still plenty of interesting places to go in the realm of production. Being a grown up has never sounded so appealing.

Song you need to hear: Leaves Of Autumn

Website: dirtyelegancenyc.com



18) Dyalekt & DJ MilkMoney – Square Peg Syndrome

Most people ponder the idea of their personal identity at some point during their lives, Dyalekt deals with his publicly on Square Peg Syndrome, an album which features music from his one man Hip-Hop theater show of the same name. The idea behind Square Peg Syndrome is that there are plenty of people who can't find a way to categorize themselves into one of society's pre-determined groups, but they should be embraced just as much as those who "fit in." Square Peg Syndrome is the sound of one man discovering himself, we've just been lucky enough to be invited on the journey.

Song you need to hear: Froze Up Meltdown

Website: dyalekt.com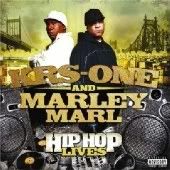 17) KRS-ONE and Marley Marl – Hip-Hop Lives

Formerly the bitterest of rivals, KRS-ONE and Marley Marl buried the proverbial hatchet to create an album many of us never imagined would happen in a million years. The end result was exactly what Hip-Hop fans would have hoped for as the two legends came with straight fire on every track, including "Rising to the Top" where KRS breaks down why he and Marley Marl had such a huge rivalry. In terms of MCs very few can match KRS' skills, add in Marley Marl's production and it's a wrap, a Hip-Hop head's dream. Hip-Hop Lives reminds people of why this dynamic duo are still held in such high esteem.

Song you need to hear: Kill a Rapper

Website: krs-one.com



16) Finger Eleven – Them vs. You vs. Me

"Paralyzer," the lead single off of Finger Eleven's 2007 effort Them vs. You vs. Me, almost single-handedly revitalized modern rock radio. From the riff to the lyrics to the vocals there was nothing one could possibly dislike about it. Although it's tough for a complete album to live up to such a single Them vs. You vs. Me does as good a job as one could hope for. The band slows it down at times with some ballads, but no matter the speed they play at the best aspect about Finger Eleven is their songwriting, which is something that makes every track worth a listen.

Song you need to hear (other than Paralyzer): Gather + Give

Website: fingereleven.com


Adam's World Top 25 of 2007

Part I: Albums 25-21
Part II: Albums 20-16
Part III: Albums 15-11
Part IV: Albums 10-6
Part V: Albums 5-1
posted by Adam Bernard @ 7:50 AM

Adam's World Top 25 of 2007 Part I of V
Wednesday, December 12, 2007
2008 is almost here, so it's time to run down the best 2007 had to offer. To handle this task I've created a five part series that will cover my Top 25 Albums of 2007. Today I bring you part one, albums 25-21, which includes a band that uses toy instruments, a funky dance duo, a fresh face on the R&B scene and two MCs who want to make you move to socially relevant lyrics.


25) The Bastard Fairies – Memento Mori

Completely unique in new an unusual ways, The Bastard Fairies made Memento Mori with the intent of putting ridiculous lyrics on top of dirt cheap instrumentation, including using children's instruments found at pawn shops. Put together for next to nothing and released as a free download on their site, Memento Mori gained steam as people actually started to dig what the BF's were doing, yours truly included. Their song topics range from infidelity to prostitution to complete nonsense and it's all beautiful in its minimalism.

Song you need to hear: Whatever

Website: thebastardfairies.com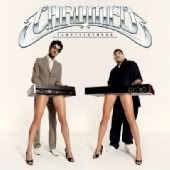 24) Chromeo – Fancy Footwork

Electro-funk with a heaping dash of humor thrown in was the recipe for Chromeo's Fancy Footwork and the dish it created is a fun, danceable album that is sure to please any party crowd. Geared towards to the generations of folks who grew up in the 80's and early 90's, Fancy Footwork is pure fun. There's nothing in the lyrics that requires any sort of heavy thought, but sometimes that's OK. Chromeo isn't looking to make you think, they're only seeking to create an enjoyable atmosphere and with the 80's style funkiness of Fancy Footwork they have succeeded in this task.

Song you need to hear: My Girl Is Calling Me (A Liar)

Website: chromeo.net



23) Che'Nelle – Things Happen for a Reason

Everyone heard her fall in love with the DJ all over pop radio this year, but what a lot of folks may not realize about Che'Nelle is that her debut LP, Things Happen for a Reason, is a hidden gem of an R&B album that's a throwback to the 90's when powerful voiced solo females had a huge standing in the genre. From well done party tracks like "Club Jumpin" to the incredible ballad "When Will We Meet Again" Che'Nelle covers all her bases on her freshman effort and covers them well. Overall it's a fantastic launching pad for the young Malaysian / Australian.

Song you need to hear: When Will We Meet Again

Website: chenelle-world.com



22) Spear of the Nation – Spearitalk

One of the longer named solo artists around, Spear of the Nation is an educator who has taken to the mic to spread some of the messages he sees the youth, and the world in general, as needing. Wait, hold up, he's not one of those "so conscious it hurts to listen to it artists," on the contrary, his funky production makes him one of the more head nod-able intellectual artists around. Songs such as "Black Love?" "Brutha From Anutha Planet" and "Clap" position him as an important voice in Hip-Hop, and one that's very easy to listen to.

Song you need to hear: Brutha From Anutha Planet

Website: myspace.com/sizweabakah



21) Sketch Tha Cataclysm – Party Music 4 Pissed Off People

If you've ever shaken your ass to the idea of a revolution then you were probably listening to Sketch Tha Cataclysm. Sketch is one of the only artists around who can make you party while spitting intense lyrics about American history, where the country is going and why the radio only plays certain artists. Heck, his album even has a suggested reading section! Production on PM4POP ranges from reggae inspired to mid-90's Hip-Hop. The only negative about the album is its length, it's only an EP and the world could use a lot more of Sketch Tha Cataclysm.

Song you need to hear: Betsy Ross and the Miseducation of America

Website: myspace.com/sketchthacataclysm


Adam's World Top 25 of 2007

Part I: Albums 25-21
Part II: Albums 20-16
Part III: Albums 15-11
Part IV: Albums 10-6
Part V: Albums 5-1
posted by Adam Bernard @ 7:51 AM

Artist Of The Week - Will Preston
Monday, December 10, 2007

Atlanta-based R&B singer Will Preston first came to my attention two years ago when he released his debut album, It's My Will. I was reminded of his talent again a few months ago when he released his second project, a live CD / DVD combo titled Caught In The Act…The LIVE Experience. It's clear from the DVD that Preston's following has grown over the years as he's worked to position himself to take the next major step in his career. This week I caught up with him to discuss his music, why he wanted to have everyone experience his live show, and the flattering, yet slightly frightening, circumstances that led to him changing his phone number.

Adam Bernard: In 2005 you released It's My Will and this year you followed it up with a live album and DVD. What do you feel is added to the listening experience with the live album?
Will Preston: Well I definitely think you get a different experience with this project. You can actually feel the emotion that is emitted in my delivery. A lot of that is lost in the studio. Performing live gives me an opportunity to just be me. I love it. I really feel a connection with the crowd and we vibe off of each other. Also you have that spontaneity that doesn't exist in the studio. If I'm feeling a groove I can jam with the band and take it to another level. I love studio sessions but that's the part I call work. Performing live gives me an indescribable rush. When fans see me onstage they know that I'm having a good time.

Adam Bernard: When and where did the live performance take place? Do you remember anything special about the evening?
Will Preston: That show took place in Roanoke, VA. I chose to record there because I have a lot of support in that region and I knew that they would appreciate the gesture. The crowd was amazing. None of that crowd noise is edited, it's real! (Laughs) I remember coming onstage to thunderous applause and it really made me feel good. I always receive a warm welcome, but this just seemed extra special. I had family in the audience, which also made it a great experience.

Adam Bernard: I noticed there was a cover during your set. Talk to me about why you chose that song to cover and what other artists you'd like to attempt to sing in the future.
Will Preston: I actually performed two covers that night. Luther Vandross, to me, is the greatest R&B singer to ever live. I've always admired him musically and his vocal prowess epitomizes perfection. "Here And Now" is one of my favorite songs. I was so scared on that song because I just couldn't remember the lyrics. I had actually taken that song out of the set before the show but decided to put it back in at the last minute. I'm proud to say I pulled it off without a hitch. The other cover, "Let's Chill," was actually suggested by my musical director and I thought it was a great fit so we did it. I don't really make it a point to cover other artist's material, I think I have some pretty good material of my own that the world needs to hear, but occasionally one or two will creep into my lineup.

Adam Bernard: At some points during the show it sounded like panties were about to hit the stage. Clearly you have no trouble getting women, but how hard is it to shake the crazies? Give me your best, or I guess technically worst, stalker story.
Will Preston: (Laughs) Well, no panties hit the stage that night. I haven't had anything too crazy happen yet. I did have to change my telephone number to unlisted because of mysterious calls in the middle of the night. "Is this Will Preston the singer?" "Yes it is and you are?" …dead silence on the other line. I think that was when I first realized that I may actually be on my way somewhere with this music thing. It was flattering at first but then I started to think about all the craziness that exists in the world today. You just can't take any chances. MySpace has also been interesting. I love the site because it really gives me an opportunity to communicate with real fans. Of course you have to be careful with that, too.

Adam Bernard: One topic you cover in depth on the album is love. What about the emotion of love made you want to dedicate an entire album to it?
Will Preston: Love is probably the greatest and worst thing that we'll ever experience. I love the saying, "it's better to have loved and lost than not to have loved at all." Isn't it a funny thing? If we burn ourselves on the stove, we'll never touch it again. But if we're burned by love we still keep searching. It's as if we're in an endless pursuit. No matter how many times it doesn't work out we stay the course because ultimately we want to find that true companion. My songs depict the different facets of love. They tell of the oh-so good times but they explore the other side of love as well, the side that we'd all rather erase, but we can't. It's real stuff. I'm singing about something that anyone who has ever been in love can relate to.

Adam Bernard: While albums about love hook the ladies instantly they can be a harder sell on us men. In what ways do you feel the fellas will relate to your work?
Will Preston: I have really been fortunate when it comes to support from both males and females. I think I say what's really in every man's heart and what all the ladies want to hear. Sometimes men just have a hard time expressing themselves. I don't mind being that voice. My goal is to write songs that will appeal to everyone. When I think of great writers, veterans like Babyface, Hal David, Burt Bacharach, Lionel Richie, David Foster, Carole King and others come to mind. They have written some of the best songs in history and in their collection we can all find something to identify with. I think they've all been successful because their messages have been real and relatable. I just try to be real.

Adam Bernard: Now we've all seen, or more precisely, heard, your sensitive side, what other sides of Will Preston will be coming out on future releases?
Will Preston: Oh, there's a lot to Will Preston. I know that I will continue to evolve both as a singer and a writer. That's the whole point. My constant mission is perfecting my gift. I want to be the Babyface, or the Luther, of my generation. If you ever stop evolving you're only as good as you were in the past. Of course there is so much more I plan to accomplish musically, but Will Preston the singer is just the beginning. Like my music, I am multi-faceted. I have an entrepreneurial gene in me that won't let me rest. I'm always thinking of the next thing. Whether that be musically or the next business move. I have a degree in finance so I'm very motivated by all aspects of the business environment. I have so many ideas but it's one step at a time.

Related Links

Website: willpreston.com
MySpace: myspace.com/willpreston
CDBaby: cdbaby.com
Amazon: amazon.com

Labels: Artists Of The Week
posted by Adam Bernard @ 7:53 AM

Tips For Cold Weather Club Hoppin
Friday, December 07, 2007

In case you haven't noticed, it's officially winter, especially for those of us on the east coast. The other day it looked beautiful outside, but as soon as I stepped out the door, WHAM, I was assaulted by some bone chilling winds, the kind that make you want to run back inside to the refuge of a warm blanket and a cup of something hot, be it tea, coffee, cocoa, lava, anything. We can't do that, though, because even though the temperature is now sub-freezing at night there's still plenty to do, like concerts and club events. Just because the sun stopped working doesn't mean the artists have, too. With that in mind today I bring you the official Adam's World guide for going out to shows when it's cold enough to freeze your face.

In every other season going to a show or to a club is simple, you get dressed the way you want to be seen and head out. You can't do that in the winter, though. If you walk outside in your best striped shirt you'll probably freeze to death before even getting to your subway, or car. This brings us to an important distinction, whether you are a city dweller or suburbanite. Suburbanites have it easier, wear whatever overcoat or gloves you want, you can shed them in the car when you park. City dwellers can't pull that off, so it's time to get realistic about your winter club gear.

Jackets – You want to stay warm while waiting for trains and walking down city blocks where the wind whips so hard children and midgets are picked up by it and tossed around. You don't, however, want to be sweating like Patrick Ewing at the free throw line while you're at the club. For these chilly winter evenings you can always try a hoodie over a sweater, which won't keep you super warm during your walk, but also won't cause you to sweat your balls off (or whatever the female equivalent of balls are for ladies to sweat off) once inside. You can also try any type of jacket with a decent lining as long as you feel you'll be comfortable in it, or holding it if you get too warm, at a show. Remember, even though it's freezing outside your main concern is how warm you'll be inside. This is why the big bubblegoose jackets are a no-go. You'll stink like a farm animal you'll be sweating so much. Of course, a coat check cures all this, but we all know the really fun stuff rarely happens at spots that have a coat check.

Gloves – Yes those gigantic warm gloves that relegate your fingers to borderline useless status feel great, but they're all wrong if you're walking to the club. The thinnest gloves possible that will still keep your hands warm are what you want. Why? Because when you get in the spot you can take them off and shove them in your coat pockets. Leave the massive gloves at home for when you need to shovel snow, fight a serial killing snowman, or playfully throw a snowball at an ex-girlfriend in jest only to have her then swing at you with a snow shovel… err, let's move on.

Head & Neck Gear – If you're anything like me your ears are especially susceptible to the freeze of winter's icy chills. A knit hat, however, is out of the question. When you take it off you look like a kid who didn't comb his hair before going to school. Earmuffs are an option, as are the ear cover/warmer headbands. Yes, you may look foolish while walking down the street, but you'll be warm and once you enter the club and take whatever is protecting your ears off you'll look good at the spot, and isn't that what matters? Also remember scarves are good options, as well. You can always unwrap them when inside.

Timing - Finally, not that this is ever an issue with most folks, never show up on time. Fashionably late is the new on time when winter comes along. You do not, under any circumstances, want to be stuck waiting in a line when it's twenty degrees.

I hope some, or all, of this post has been helpful to those heading out to brave the frigid nights of winter. Keep hitting up those shows!


posted by Adam Bernard @ 7:57 AM

Mickey Avalon's Long Strange Trip
Wednesday, December 05, 2007

The other day I turned on my TV and saw an ad for Boost Mobile that starred Jermaine Dupri, Young Jeezy and one of my personal favorite artists, Mickey Avalon. This made me think back to a conversation I had with Mickey earlier in the year. Part of that interview went into an article I wrote for Foam covering the music scenes of five major US cities. The rest of it, an interesting look into the life and work of one of music's most unique individuals, I'm sharing with you today…

It's a rainy afternoon in San Francisco and Mickey Avalon is peering out his hotel window. "They're thick nice hoes in San Fran," he says with a laugh. "It's a little colder so they got hips. And the women are hungry. They're vicious, aggressive. The San Francisco girls will eat you up in a good way." If anyone is fit to talk about the subject of women it's Mickey, a man who's hustled his way into the hearts, and more importantly for him, homes, of many a female. Sitting down with him I found out about his life, the inspiration behind some of the graphic imagery on his self-titled debut album, and how he balances being an emcee who rhymes about some very extreme subject matter with the job of being a father.

Adam Bernard: The imagery on your self-titled debut album ranges from overtly silly to extremely graphic. What inspired you to go to such extremes?
Mickey Avalon: I really just wanted to draw the blinds on some cheap motel off of Hollywood Boulevard and show all of the things that you're going to see. You're gonna see like a 60 year old drag queen with lipstick smeared all over his face, a Jesus freak and a homeless family that's just trying to get by. These things are serious and funny all at the same time. That's just the way my world is, it is very drastic and extreme. And all those things that are so far fetched and so different are very similar. Even in "Friends and Lovers" the line "the filthy rich to the dirt dirt poor / are all the same when they can't take no more," you get to that lowest common denominator where humanity itself is completely objectified. So to me it's all the same, it's all the same story and it's all the same characters just in different costumes playing different roles. You listen to the record and it's not very funny, and then it's like well its dark but it is very funny. It's kind of that dichotomy.

Adam Bernard: What are some of the events from your life that have helped shape your worldview? Was there ever a happening where you were like "damn, this changed me?"
Mickey Avalon: There's been a lot of things that, when they happened, I thought were going to change me a lot more than they did. For example I was in the room when my father breathed his last breath and I could feel the air coming out of the room and within a year I was in the room when my daughter was born and she came out and gave out a big war cry, like a big scream and those are all really intense things that meant a lot to me but I can't say that I woke up the next day and was any better or worse for them. I thought I would be. I was so young and naïve that I thought when my daughter popped out of my ex-wife I was going to be magically baptized and transformed into some perfect person.

Adam Bernard: OK, wait a minute, how on earth do you handle all of those good looking females that are crowding around you every night when you have to be a dad?
Mickey Avalon: Well those two things actually don't get in the way. My daughter is pretty hip, as hip as a ten year old can be, to the male – female thing. If I've been hanging out with a chick for a little while I'll introduce her, but chicks don't meet my daughter for the first few months and I'm rarely with someone that long. I'm out of town a lot but when I'm with her it's one on one. And with her I really play up the difference between me as a person and Mickey Avalon as an entertainer and to her it's all theatrics.

Adam Bernard: You have a very interesting tattoo that says "Thank You" right above your groin. Other than the obvious, which you've stated before is readable gratitude for oral sex, what inspired the tat?
Mickey Avalon: Other than the obvious, really, honestly I felt like I was on a good streak. I had always, unfortunately, kind of had to hustle and manipulate people for places to stay and I'm not talking about the hustling times, I mean just as far as chicks. I've needed places to stay and I've had to be with some ugly girls This time I had a lot of good places that I was staying at and they were all beautiful girls. I had just gotten back to California and I was on a lucky streak and I just was feeling gratitude and I thought it was kind of funny.

Adam Bernard: The lucky streak was good, but you also had the hustling, sort of not so lucky, streak.
Mickey Avalon: The not so lucky was before. The lucky streak was when I still hadn't necessarily gotten on my own two feet but at least I was able to hustle pretty girls and just be their little puppy rather than having to hustle creeps. I guess I was just happy. I felt like there had always been some sort of prostitution just to get by and that felt like I had the best I had yet.

Adam Bernard: How long was the really bad time? Six months? A year?
Mickey Avalon: I would say probably about a year. And even those things, I've done compromising things and I really don't care, people can let their imaginations go as far as they want but it really wasn't what you would think, I've never been fucked in the ass or sucked anybody's dick or anything like that.

Adam Bernard: Actually I figured you hadn't because earlier you said there hasn't been an event that's really changed your life and that would have been life changing.
Mickey Avalon: Yeah, you know I've done things I didn't want to do and honestly then, and not to just blame everything on drugs because that's a cop out, too, but it's kind of like you're really just thinking about when you get home. I mean I've got my ass kicked to where I'm just getting kicked in the face with steel-toes and you're really just like, you almost don't feel it because you almost see a stopwatch in your head and you're like alright I'm going to be home in fifteen minutes, it's all gonna be over, I'm gonna be nodding off with a cigarette. Now I almost feel like it never happened. As far as other things that look a lot worse on paper, you see the word homeless, for example. Yeah I didn't have a place to live for a long time, I lived in hospitals and halfway houses and stuff but a lot of those homeless times could have been me sleeping on a couch in a house in the Hollywood Hills. Believe me, the biggest gift I've gotten out of all of this is to have a place to hang my hat. I can look people in the eye. I pay for my own meals. I can take my friends out. So when you hear those things it sounds real corny but it really is nice. I have a one bedroom apartment right now that's not as nice as a lot of the places I've stayed in, and I don't own it, but I pay the rent every month and it's mine. And all my child support's paid off and it's way more than I'd legally have to pay. Shit like that makes this worthwhile.

Related Links

Website: mickeyavalon.com
MySpace: myspace.com/mickeyavalon
MySpace: myspace.com/dyslexicspeedreaders



Labels: Music Interviews
posted by Adam Bernard @ 7:51 AM

Metro Features Adam's World
Tuesday, December 04, 2007

{In today's Metro}
Labels: Quotables and Press Features
posted by Adam Bernard @ 11:30 AM

Artist Of The Week - Boaz
Monday, December 03, 2007

In a small city on the eastside of Pittsburgh called Larimer one will find Boaz, one of Pennsylvania's hardest working MCs. Boaz has a long and storied history in the Steel City. "I grew up here," he explains, "and I've never lived another place a day in my life." Coming up in Larimer became his inspiration to start rapping as, according to Boaz, living in Larimer provided more than enough to talk about. This week Boaz shares some of those stories with me as I sit down with him to discuss the Pittsburgh Hip-Hop scene, recording with Sean Price and Trife da God, and what listeners can expect from his latest work, The Phenomenal.

Adam Bernard: You are from Pittsburgh, PA, home of the Steelers. I don't know much about the area, but it seems most of the Hip-Hop in PA is located in Philly. Is there a scene in Pittsburgh? What's your city's identity when it comes to Hip-Hop and how has it developed over the years?
Boaz: The Hip-Hop area in Pittsburgh is a small one but it is growing. Over the past few years there has been a fairly big stir up on the Hip-Hop scene with locals tying to create a name for themselves, but in my opinion that is all a lot of people are trying to do, create a name, as opposed to me and my dudes trying to start a career.

Adam Bernard: You mention your team, but I hear you recently went solo. What group were you in and what led to your decision to go it alone?
Boaz: It wasn't that I recently went solo it was just the group thing gave me a wider audience and created a bigger buzz for me. So it wasn't nothing I had to be decisive about when doing my own thing. I'm just focused right now being in a position to make some things happen and ready to take full advantage. It's like whatever pops off first it don't matter either way, it works out for everybody. Big ups to the group, though, Govament Gang. You know what it is, we family.

Adam Bernard: What have been some of the biggest differences in recording and writing as a solo artist versus being in a group dynamic?
Boaz: It's just more work as a soloist. You have to compose everything yourself, where as opposed to working together as a group you just have to put in your small input and it should all come together in a collective process.

Adam Bernard: Tell me about your latest mix-CD, The Phenomenal, what you're offering up with it, what makes it different from all the other rap albums out there, and why Hip-Hop heads should give it a spin.
Boaz: The production is official, the rhymes is bananas, and it's put together like an album and it's only a mixtape. I put a lot into my music and try to keep it artful, it's not just something I put together for a paycheck, it's like a recording of my diary. So if you're a real Hip-Hop head I think you will most definitely enjoy it.

Adam Bernard: You've collaborated with quite a few major artists. When you go into the studio with a Sean Price or a Trife da God what kind of extra boost of energy does it give you? If possible, paint me a picture of what one of these recording sessions is like.
Boaz: I really wouldn't say it was different than any other session. It's just when I invite somebody to do something for me I try to have the music already prepped to their specifications to make their job as easy as possible. I just do my regular thing, you know, smoke the booth out and spit the truth out.

Adam Bernard: I'm glad you mentioned "spittin the truth out" because it leads perfectly into my final question. Your music is laced with a lot of street rhymes and stories from the block; would you say this is your style, or are you planning on offering up a few other aspects of who you are? How much of Boaz are we going to get to know as the years, and albums, go by?
Boaz: The whole nine yards. I intend to give you every aspect of my life with an entertaining twist. That's where I'm from, the streets, so of course you're going hear a lot about the block, but people from the ghetto lead normal lives, too, so there should be something on all of my projects that everybody could relate to. Right now I'm still trusting I can make some of the years and albums go by. (Laughs)

Related Links

MySpace: myspace.com/boazgov

Labels: Artists Of The Week
posted by Adam Bernard @ 7:59 AM