Happy Face / Frowny Face – Sept. Edition
Friday, September 28, 2007

Fall is here, bringing us all many new things to rant and rave about. This month I'm taking a look at everything from The Pick Up Artist to picking up what's left of pop culture after the VMAs. Let's get to it!




Happy Face


Mystery– Though it took nearly half the show's run I finally became hooked on VH1's The Pick Up Artist where an always oddly dressed pick up expert calling himself Mystery doles out advice to a handful of guys with no game with one leaving the show each week. I sit there riveted by how simple his techniques are and how easily they work for the former know-nothings. My lone gripe with the entire process he's put his students through is that he's changed the way some of them dress. I know douchebag is in, but damn it feels bad to see it work. Regardless, the show has taught me a thing or two and I'm looking forward to it coming out on DVD.

New Fall TV - In TV land it's the most wonderful time of the year, the new fall season. This means two of my favorite shows are back, How I Met Your Mother and House, and I may possibly get a third show to add to that mix with the new drama Dirty Sexy Money. Dirty Sexy Money has Samaire Armstrong in it, an actress who has the rare distinction of having been on both The O.C. and Entourage (two of my personal favs), so her script reading ability is probably pretty good, which means I'm going to give Dirty Sexy Money a shot to make my short list of shows I watch.

Good Cabbies - Normally I'm a subway kinda guy. I like taking my two dollar trips around the city. Sometimes, however, there simply aren't subway stops where I need them to be (west side anybody?). This is where cabbies come in and recently I've had the good fortune of catching a few great ones. Last night was one of those times. After exiting Buddha Bar on Little West 12th street (which is between 9th and 10th ave) I caught a cab as soon as I got to the corner. He proceeded to drive like a pro, meaning slalom style weaving in-between cars and busses, as he worked his way to 42nd and Lexington. It was fantastic. He dropped my off at Grand Central with plenty of time to spare (enough time to hit Zaros before catching my train) and I tipped him well. I remember the reaction two friends of mine had when I took them on their first NYC cab ride. They thought the driver was nuts. In reality the driver we had that night was pretty tame. Last night's cabbie would have scared the bejesus out of them, but for me the whole ride was, as odd as this may sound, incredibly comforting.




Frowny Face


VMA Nonsense - Britney was terrible, we all know that, the awards were meaningless, and the really sad thing about it all was that when you looked at the faces of the artists in the crowd they seemed confident and excited to the point of being smug, as if they felt they were doing something really big and important by being at the VMAs. I honestly believe today's most mediocre artists think they have everything in common with the all-time greats. You could see it at the VMAs with that air of "we're really fantastic" everyone had. It was nausea inducing. I also found it amazing that some of the artists were laughing at the awful Britney Spears performance not even realizing that in five years that could be each and every one of them. That shouldn't have been humorous to the artists in attendance, it should have been terrifying.

Kanye West - I could handle his ghostwritten rhymes and jacked beats (seriously, who can't have a hit using a Daft Punk song?) if he would just shut the fuck up. Bitching when you don't win awards, and bitching that you didn't get the main stage at the VMA's, only goes to show us that you really don't care about the music, you care about the notoriety. To further prove that point you went and said you felt you were "the number one human being in music" after a recent radio show appearance. Listen, Kanye, now that you've sold all those albums in your first week (and had an incredible sales drop the week after when Def Jam wasn't buying albums for you) please just stick to producing songs, or better yet, just stick to wearing dumb looking sunglasses, because with those on fewer and fewer people will take you seriously and Lord knows with the childish way you've been acting nobody should.
posted by Adam Bernard @ 7:47 AM

More Injustices Than Just Jena
Wednesday, September 26, 2007

Right now Al Sharpton would love to lead everyone to believe the most important case going on in the country is that of the Jena 6. The case of the Jena 6 is, of course, the much talked about charging of six black teenagers with the attempted murder of a white youth. Their weapon of choice, a shoe. The case reeks of potential racial ties, especially being that it's taking place in a small southern town, but a recent AP story lays out a lot of inconsistencies between what we're being told by talking heads and the actual facts of the case which means we should probably sit down and gather all the information we can rather than immediately stand up and create a racial divide. I would love to see some more folks stand up for another set of people, however, who were imprisoned when they were in their teens and are still, nearly fifteen years later, jailed, with one on Death Row, for a crime they didn't commit, and that's the West Memphis Three.

I don't have the space here to recreate the entire case of the West Memphis Three, but the gist of it is as follows. Three Arkansas teens were arrested for the mutilation and murder of three eight year old boys. There was no evidence linking them to the crime, but the townspeople weren't fond of the young men's actions, which included dressing in black, reading horror novels, creative writing and listening to heavy metal. These actions, according to the townspeople, meant the teenagers were part of the occult. This was used in court and, along with a forced admission that came from one of the young men, who happened to be mentally handicapped, after 12 hours of questioning without counsel or parental consent, landed the trio in jail; one on death row, one getting life without parole and one getting life plus forty years. There is a fantastic book written on their case titled Devil's Knot by Mara Leveritt that I highly recommend.

Clearly we have injustice due to one's standing in the community based on their outside appearances in this situation, doesn't this sound like something any and every rights activist should be involved in? It's the system failing the people. Henry Rollins, after reading up on the case, decided to spread awareness and raise funds for the young men's cause by creating an album and a tour. He then wrote a book on his experiences doing both. The book, entitled Broken Summers, includes a fantastic section where he met the parents of the one of eight year olds who had been murdered and they told him how happy they were he was trying to help find out who really killed their child because even they felt the wrong people were convicted.

Now I don't want everyone who reads this to think that I'm taking the case of the Jena 6 lightly, because I'm not, but before anyone jumps onto an Al Sharpton bandwagon let's not forget he has a long history of being very wrong about high profile cases (Duke Lacrosse, Tawana Brawley), inciting terrible racial divides, never apologizing when he's wrong, just moving on to the next event he can put his face on. The man, at times, does much more harm for race relations than good. Clearly attempted murder via a shoe is ridiculous and that's what people should be focusing on. Sadly the race angle is where everyone is going with it. Is there a race angle? Yes, of course there is, but is that what's most important? No, what's most important is that these kids are on trail for attempted murder rather than the assault and battery they committed. If you think race has something to do with it that's fine, there's a very good chance you're right, but the facts of the situations are that in Jena, LA, six kids did commit a crime of some sort and could land in some trouble (one was convicted to assault and battery, along with the conspiracy to commit it, but that was overturned when an appeals court ruled he shouldn't have been tried as an adult), while in West Memphis, AR, three young men have been forced to grow up in prison for a crime they clearly didn't commit. If Sharpton, or anyone, wanted to start a march, or wanted to start a protest, he should have done it for those who need it most, not for those who would get him the most press.

Related Links

AP: Local's Dispute Growing Story of Jena 6
WM3.org: WM3.org
Wikipedia: WM3 on Wikipedia
Ark Times: New Evidence in West Memphis Murders
Amazon: Devil's Knot
Amazon: Broken Summers



Labels: Culture
posted by Adam Bernard @ 7:47 AM

Artist Of The Week – Omar Wilson
Monday, September 24, 2007

Omar Wilson has a very unique goal for his music, he wants to remind people that there's a "B" in R&B. By embracing the blues aspect of rhythm and blues Wilson, a three time winner at the Apollo Theater's Amateur Night, is hoping to set himself apart from his peers in the crowded musical genre. Although this may sound like a difficult task to some Wilson has the right lineage to get it accomplished. Having a father that emceed at nightclubs in the 70's and was in a band called The Soul Messengers Wilson became enamored with music very early on in life and started singing in church at an age when most kids were just graduating from watching Sesame Street. His talent was seen instantly and he was leading songs by the time he was seven years old. Now nearly 20 years later Wilson is readying the release of his debut album, Product of My Environment, and this week I caught up with the Norwalk, CT, native to talk about his work, his musical influences, and what LL Cool J and Aaron Neville told him that changed his life.

Adam Bernard: With so many R&B artists crooning about love, what makes Omar Wilson different?
Omar Wilson: Well, first off, I'm a soul singer. The thing that gives me my own lane is I sing about life and what all of us go through. I sing about the good, the bad and the ugly of life. My voice is deep, raspy and strong. Most singers nowadays use the high register for their singing style. I sing with pain and conviction and no one out there right now is doing what I do.

Adam Bernard: With you being a bit different from today's soul acts do you feel you have any influences that some might consider non-traditional for an R&B singer?
Omar Wilson: Yes. I started my career as a rap artist. I was in a group called The Lost Souls and I was a very aggressive MC always ready to battle. My time as an MC is what's made my writing style, stage presence and overall vibe different from every other singer. Rap also taught me how to outline an idea of a song.

Adam Bernard: Back when you were rapping you probably had a few more avenues to get your work out, but for R&B signers there seems to be fewer ways to get heard. How are you going about getting your music out there?
Omar Wilson: I perform regularly. I keep myself in front of the masses on a weekly basis. As the old saying goes; out of sight, out of mind. If the people don't see you how will they know you are there? I use MySpace and other sites to network on the web. I email blast everyone to check me out and use traditional methods such as posters, fliers, stickers and t-shirts, as well. I use all types of promotional material to get my name and music out there.

Adam Bernard: You've opened for quite a few legends, including Usher, Outkast, The Neville Brothers and Yolanda Adams. Have you had the opportunity to speak with any of these artists, and if so what kind of information and advice have you gleaned from them?
Omar Wilson: There are two moments so far that have had a really big impact on me. The first was when LL Cool J told me that "hard work and dedication equals success. Expect it." The other was when Aaron Neville told me I had a great voice and to keep singing from my soul.

Adam Bernard: Knowing the impact those artists have made, what kind of impact are you hoping to make both with your work and outside of music?
Omar Wilson: I'm on this planet to inspire, to relate, to help, and to give a voice all those who don't have one. I want to be a legend. I want to live forever, and the only way that can happen is by creating music that stands the test of time. I'm also a warrior for the light, though, so in the end, I really just want to make God proud.

Related Links

Website: owilson.com
MySpace: myspace.com/omarrwilson

Labels: Artists Of The Week
posted by Adam Bernard @ 7:47 AM

Slim Shady's Startling Slide
Friday, September 21, 2007

Although it pains me to say this due to the fact that I've been following the man's career since he had an album titled The Slim Shady EP that was so buzzed about among Hip-Hop heads that HipHopSite.com couldn't seem to ever keep it in stock, Eminem seems to be done as an artist. His skills have been diminishing for a number of years now, but after hearing his painfully bad guest appearances on a number of remixes and album cuts it's become clear that, whether all the emotion he previously had has left him, or he simply just doesn't care about rapping anymore, the only thing the Eminem of today has in common with the Eminem of five years ago is a name.

For a lot of people "Ass Like That" was the last straw, for others it was the remix to "Lean Back," still others gave up on Em after his truly terrible showing on Akon's "Smack That." For me, though, I held out a sliver of hope that Em could return to his old ways. The verse Em gives us on 50 Cent's latest album, however, has proven, at least for me, to be the final nail in the coffin of his career. In fact, looking at Em's appearances on 50's 2003 effort Get Rich or Die Tryin' and the just released Curtis one can see a glaring example of how far he's fallen.

When I first listened to Get Rich or Die Tryin' Eminem ruined the album for me, but in a good way. His verse on "Patiently Waiting" was so dope that everything else on the album paled in comparison (no pun intended). Intense, and with a fantastic flow, that verse would turn out to be Shady's last stand. On 50's latest album, Curtis, Em has another guest spot, this time on a song titled "Peep Show." Em's verse on "Peep Show" ruins not the entire album for me, but just that song and for the complete opposite reason that his verse from "Patiently Waiting" ruined Get Rich or Die Tryin'. Em's showing on "Peep Show" is so bad, and so devoid of any of the qualities we loved Em for, that I skip the track. Personally, back when I was downloading freestyles of his off of Napster in 1999, I never thought I'd see the day when I'd voluntarily skip a track he was on.

From 1999-2004 Eminem ruled the world. He changed the way America thought about race, parenting and censorship and he even seemed to be having fun while doing it. I was lucky enough to cover one of his shows when he was at peak, the Anger Management Tour in the summer of 2002. He had an entire sold out concert space hanging on, and oftentimes repeating, his every word. One moment that I will never forget from that show is when he performed "White America" and the entire sold out, predominantly white, crowd chanted every lyric along with him. It was a stunning in display that there was incredible truth to his lyrics. I'd never seen anything like it before and I'll probably never see anything like it again.

Fifteen years from now we may look back on Eminem's five year run from 99-04 as one of the highest pinnacles an artist has ever reached. For now, though, he needs to put the microphone down, because it's not 2002 anymore and he isn't contributing anything worthwhile to Hip-Hop. Maybe Em's first single has become a prescient prediction and he truly doesn't give a fuck. If that's the case he shouldn't record music, he shouldn't do guest spots, and he shouldn't damage the resume of one of the greatest careers we've ever had the pleasure of listening to.

A friend of mine pointed out to me that he felt even Em knew the time to step aside had come when he released 'When I'm Gone." The start of the chorus seems appropriate when viewed through the eyes of someone witnessing his skills and fire diminishing; "when I'm gone just carry on, don't mourn." I'm not sure if he realizes it, but we can't carry on until he looks in the mirror and listens to another one of his old lines, this one from "Till I Collapse," "And when your run is over just admit when it's at its end / cuz I'm at the end of my wits with half the shit gets in." My sentiments exactly.



Labels: Music Commentary
posted by Adam Bernard @ 7:56 AM

How You Met My Podcast
Wednesday, September 19, 2007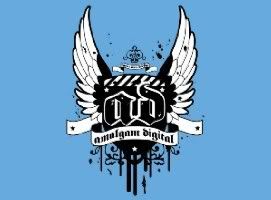 I love opportunity. When it knocks, I answer, and last week it knocked loudly in the form of Jay Andreozzi, General Manager of AmalgamDigital.com. I've done work with Amalgam Records before so I was already familiar with the company when the press kit arrived. After a few emails I learned he was launching a downloading website for independent Hip-Hop artists and not only would it include albums and singles, but also podcasts, and he wanted to include podcasts of my radio show, The Adam B Experience. Obviously I sent over the shows I had on MP3, but I also wanted to learn more about the venture, so I sat down with Andreozzi to find out all about Amalgam Digital. I ended up learning a lot, and not just about the site, but also about digital aggregators, how CDs are actually most retailers' biggest loss leaders, and how the shelf space at Best Buy has become the most expensive real estate around.

Adam Bernard: Start me off with the basics regarding your site. With all the downloading sites out there why did you decide to create Amalgam Digital?
Jay Andreozzi: As a Hip-Hop fan I go to some of the traditional digital retail sites and sometimes I find it hard to find what I'm looking for, or some deeper catalogue stuff, so what we're trying to do is to make that stuff a little more accessible for unsigned artists and labels. I'm also the type of person that likes to walk into a mom and pop record store and talk to somebody that really understands and is passionate about the music and can tell me about a featured artist's album. I may hear an artist on one album and then they'll put me on to something entirely different that I didn't know about. We're trying to recreate that experience digitally with a relational database where I can click on the artist and it will show everything from all different labels and if he's on any podcasts, radio shows, interviews or other artists' albums. For instance, if we have anything from Hushh and they've been featured on your podcast it will take you to their artist detail page.

Adam Bernard: That sounds great, but what about all the artists that are already on iTunes?
Jay Andreozzi: Actually it's hard for an independent label to open up with iTunes. In the beginning they were trying to get catalogue in there and they built themselves up, but now it's at the point where you need something substantial to catch their attention otherwise you'll have to go through a digital aggregator which in the traditional physical world would be a distributor. So you're gonna have to go through another service or company to get into iTunes. Right now AmalgamDigital is not currently set up to work with digital distributors and digital aggregators. We prefer to work directly with the independent artists and labels because at the end of the day we're fans and we're trying to provide a platform for them.

Adam Bernard: I've heard horror stories regarding profit splits, what are Amalgam Digital's?
Jay Andreozzi: We sell all albums at $8.99 regardless of the amount of tracks or content and all individual tracks are sold at 89 cents unless it's deemed free by the label. We pay the artists and the labels $7 per album download and 70 cents per individual track download.

Adam Bernard: How do you make any money that way?
Jay Andreozzi: It's an ad based model.

Adam Bernard: Do you have plans to work with anyone other independent artists?
Jay Andreozzi: We're really trying to pursue getting a lot of vinyl only releases. There was a lot of really cool stuff that only came out on 12 inch in the mid-90's and that's stuff you don't traditionally see in the some of the bigger retailers. We already have some catalogues from the 80's, for example we're getting in the B-Boy Records catalogue and they have a lot of unreleased albums from Scott LaRock and stuff that only came out on vinyl that for the first time ever will be available digitally.

Adam Bernard: Everyone talks as if downloading will eventually kill the CD. I know Amalgam is also a label, Amalgam Records, so I'm wondering, do you think it's possible that there will be a future where downloading and CDs will be able to live in harmony together?
Jay Andreozzi: There's always going to be a market of fans that want the physical product. I do see it slowing and I do see the number of units that we initially press getting smaller and smaller each year. The interesting thing is the way it's set up now, and a lot of fans may be unaware of this, with retail and the larger stores, your Best Buys, your Virgins, you have to pay a retail marketing program. For Best Buy a CD is a loss leader, they want people to remember they bought an album there and come back to buy their refrigerator. Where they're really making the money is in real estate, they're selling shelf space. That's why you're gonna walk into a Best Buy and you're gonna see 50 Lloyd Banks albums on the wall, the major labels can afford to have that product placed there. You won't see as many independent titles because the budgets just aren't available. In a lot of cases what happens is artists don't end up making money and labels often fold because the money didn't come back from the distributor because a lot of money is spent at retail just to put product on the shelf. That's after the manufacturing cost and all the promotional expenses that go into the product.

Adam Bernard: So digital distribution is a way for smaller labels to sidestep some of those costs.
Jay Andreozzi: Yes and where it benefits the artist is we're not paying for the manufacturing of product and we're not paying the two to three dollars that's built into every CD to have it sit on a shelf at a Best Buy. Now you're eliminating four to five dollars of cost from a product and there's going to be a higher profit margin.

Adam Bernard: But you're still going to press up CDs, right?
Jay Andreozzi: Having physical product available, I believe, is key because as a fan of an artist I may want vinyl and I may want a CD, but the shift is coming, we're watching more and more retail stores close and it seems like these retail marketing programs that they're offering, the prices are increasing and I'm gonna have to pay Best Buy $50,000 just to have my independent CD sitting on an end-cap somewhere. CDs could become like vinyl and be a niche thing. Maybe one day my kids will want to go out and get CDs because that's what people did 20 years ago.

Related Links

Amalgam Digital: AmalgamDigital.com
The Adam B Experience: Podcasts (look for the Adam's World logo)
The Adam B Experience: Playlists



Labels: Music Interviews
posted by Adam Bernard @ 7:52 AM

Artist Of The Week - A.D. the VOICE
Monday, September 17, 2007

When people look at A.D. the VOICE's educational background the first thing they usually ask is "why is that guy a rapper?" A.D. was the first black Rhodes Scholar to graduate from Colgate University. He then moved on to Oxford University and Harvard Law. Hip-Hop, however, and the art of MCing, called to him the entire time. "I think for me Hip-Hop boils down to being the ultimate form of self-expression," he explains, "and there is nothing I enjoy more in life than expressing myself." After an impromptu appearance on stage with The Roots during a show at Colgate A.D. the Voice was hooked and Hip-Hop became added to the holy trinity of things he had done growing up in Schenectady, NY - books, basketball, and church. This week I caught up with A.D. the Voice to find out how higher education and Hip-Hop mix.

Adam Bernard: With your incredible educational background why did you decide that picking up a mic and being and MC was the right career path for you?
A.D. the VOICE: In many ways my educational background was the pre-condition for my desire to ultimately become an MC. The idea of being a professional MC really didn't hit me until I realized my extensive education put me in a position to express myself not only as an intellectual, but also as an agent for change committed to the idea of social justice and truth via collective-determination. For as long as I can remember I have envisioned myself before large crowds. I have pictured myself motivating and inspiring people to act, to believe in their own power and challenge themselves to be better and in turn uplift the human race. When I applied to law school I did so more committed to the idea of empowering my voice through knowledge than based on the notion of becoming a lawyer. Even so, at the time I hadn't allowed myself to fully process the idea of becoming a Hip-Hop artist. However, I think quite poetically, law school ended up not only giving me the knowledge I was seeking with respect to fully understanding the oppressive nature of our system of laws, but it also became the breeding ground for my brewing desire to express myself as a creative force. My time at Harvard forced me to really search within and determine the best way to fulfill my ultimate dream of inspiring a social movement. As a student I started to draw parallels between the role of the Church during the sixties and the potential role of Hip-Hop in generating a movement in today's world, and as a man I began to listen to the voice within and accept my truth, that truth being I am an educated black man firmly rooted in, and committed to, the great legacy of those who came before me and gave their lives in an effort to challenge America to live up to its principles and ideals.

Adam Bernard: Where do you feel being an MC can take you that no other occupation can?
A.D. the VOICE: Being an MC allows me to completely, uninhibitedly, fearlessly, and passionately express myself, my vision, my hopes, and my dreams to the world, all of which are rooted in the notion that each of us has the power to be true to ourselves, to live for ourselves, and think for ourselves. Moreover, this message is most needed amongst our youth who will inevitably have to make choices about the path their life will take and the extent to which it truly reflects the voice within and what better medium than Hip-Hop, the predominate youth culture, to articulate this message of hope and belief in oneself? Moreover, on a personal level, I know of no other occupation that would enable me to live up to my full potential as a creative force. I am aware of no other occupation that is imbued with the warrior spirit residing in Hip Hop, no other occupation that is so quintessentially about overcoming, empowerment, and a relentless will to not just be, but also thrive against all odds. In short, if the Promised Land exists within, then Hip-Hop is the only occupation that can take me there.

Adam Bernard: In what ways do you feel all the hard work you put in during school is paying dividends when it comes to your musical career?
A.D. the VOICE: My passion in education was philosophy and political theory. To question and seek understanding of myself and the world very much defined my outlook as a student. In fine tuning this outlook I acquired a disciplined, reason-based approach to both ascertaining and articulating what is real and what is true. As a result I feel I am in a unique position in Hip-Hop to speak truth to power with unifying force, meaning I have the capacity to speak in universal terms about fundamentally human concepts and ideas that people of all shapes, sizes, and colors can relate to on a profound level. In essence, I believe I know what makes people tick beneath the surface. And much of this has to do with the years I spent studying how it is we come to know ourselves and the world we live in.

Adam Bernard: I checked out some of your work and you have a lot of messages you look to get across with your music. Tell everyone what some of those messages are, why they're important to you, and what you feel is the best way to get them to the people?
A.D. the VOICE: The overarching message/theme in my music is truth, the idea being that freedom is absent where there is no truth. Tied to this point is my belief that knowledge is the gateway to truth and truth the foundation upon which a belief in one's own power stands. So in every instance (song) my mission is to articulate a truth, i.e. something rooted in knowledge that has the capacity to awaken and in turn empower the voice within each of us. To this end my messages reflect the everyday human struggle, what we as beings must overcome, and just the same, what we in virtue of being human have within us that allows us to overcome, so from poverty, racism, sexism, fear, violence, and hate, to equality, unity, hope, perseverance, strength and love. These messages are important to me because they are the building blocks of life, they are the fabric of our humanity. There is a quote I try to remember whenever I begin to write: "nothing human is foreign to me." By keeping this in mind I try to write about the most human of conditions, those things we all can relate to by virtue of being human. At the most essential level this is what I believe music is all about, reaching out and touching the human soul breathing new life into that soul with every passing moment. And the best way to get these messages to the people is to communicate them in person, allow the people to see and feel the passion, the emotion, the commitment in me, and to be moved and inspired to embrace their own power and live life to the fullest on their own terms.

Adam Bernard: In addition to everything we've talked about, and on a much lighter note, I read you're a true to life baller. Talk to me about playing D-1 basketball. What were some of your greatest moments on the court?
A.D. the VOICE: I played ball my freshman and sophomore years of college. Basketball will always have a special place in my heart; it was my first true love. It was tough to walk away from the game, but in retrospect it really opened up the door for me in terms of completely accepting the capacity of my mind and what I could do with it. I could say the coach and his inability to relate to me as a young black athlete trying to also be a student was the reason I left, but in truth I think the main reason was that I was just ready to move on and expand my horizons. That being said, I have two really fond memories. The first was my freshman year. I was unable to suit up for the game, but I traveled with the team to the NCAA tournament when Colgate made it in as a 16 seed. Just being in the arena and experiencing the tournament as an athlete was unbelievable. To know that I was participating in something that I grew up watching and dreaming about gives me chills even today. The second memory took place in the Carrier Dome (Syracuse, NY). I grew up in upstate New York and my father, having attended Syracuse University, was a big fan of the basketball team. So to be on the floor of that gym on the opposing team was quite the experience.

Related Links

MySpace: myspace.com/adthevoice
MySpace: myspace.com/adthevoice1
Statik Ent: statikent.com
CDBaby: cdbaby.com/adthevoice
SonicBids: sonicbids.com/adthevoice

Labels: Artists Of The Week
posted by Adam Bernard @ 7:58 AM

Pick Up A Classic
Friday, September 14, 2007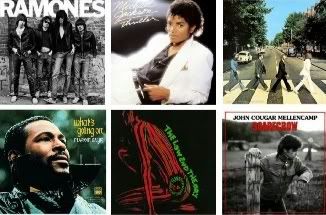 Do you dislike a lot of the music coming out today? Do you find yourself longing for a different era of tunes, be it from ten, fifteen or even twenty years ago? Well, as Michael Jackson once sang, you are not alone. A lot of people are fed up with the current music scene, but not a lot of people know what to do about the situation. Many former consumers have stopped buying music altogether. This is something that has been reflected in the Billboard and Soundscan charts, which are showing some of the lowest record sales numbers of all-time. I don't think stopping our purchasing of CDs altogether is the answer, though. Now, I would never recommend buying a bad album, but I do recommend buying music as a way of making a statement. Just hear me out on this.

The music industry sees the monumental drop in album sales as people wanting downloads rather than hard product. They don't seem to understand that the real reason we're not buying albums is because we don't like the music. That concept hasn't even entered into anyone's minds, or if it has those people have probably been given their walking papers. The fact of the matter is no matter how they package, or in the case of downloading, not package, the music they're currently putting out we still won't like it and we've shown that through our distinct apathy towards most new releases. What about the old releases, though?

For every person who dislikes the current landscape of the music scene there is a reason for that dislike and a notion that there were better times. When discussing those better times take a look at your album collection. Does it reflect the feelings you passionately talk about, or is it lacking a bit? The answer for most of us is that it's lacking. The more we talk about how much we embrace our musical history the more we should realize we haven't even fully investigated it. Lusting for a time when A Tribe Called Quest and all the Native Tounges artists were ruling the world? Well, do you even own all of their albums? Trying to tell kids today that The Beatles, The Doors, The Who and The Rolling Stones were the greatest bands ever? Shouldn't you be able to pull out something other than a greatest hits album to prove your point? The answer to this issue is simple, buy the classics.

The music industry respects one thing right now, money, and if they see money coming in from sales of classic albums they'll realize, eventually, that there is still a large music buying public out there, they just don't happen to like the artists that are being pushed right now. If classic albums started creeping their way up the Billboard charts the music industry would have to react. First they'd probably attempt to put out reissues, or boxed sets, which would inevitably fail, but then they'd get the point that people are simply embracing good music that they enjoy and would adjust their practices accordingly.

It's not hard for an album to make its way onto the Billboard charts at this point. 10K in sales for a week would probably land an artist in the top 20, so a slight spike in sales for classic albums would be very noticeable, especially if it happened across all genres of music. The hope, at least for me, would be that the higher ups would see the spike, ask themselves what they're doing with their rosters full of non-selling artists, get rid of a good number of them, and let the few they retain develop.

Yes, this week will be a huge one in terms of first week sales with the likes of Kanye West, 50 Cent and Kenny Chesney all with much hyped first week debuts, but what about next week, and the week after that? Rather than not going to the record store at all, why not go there and see if they have one of your favorite artists on sale, or click on one of the many music retailers online and see what hidden gems you can find from your favorite era. Finding something you love is always more rewarding than complaining about something you dislike and if we all find enough things we love eventually the music industry will start creating records that we can put into that category again.



Labels: Music Commentary
posted by Adam Bernard @ 8:05 AM

The Free EP - A Conscious Move
Wednesday, September 12, 2007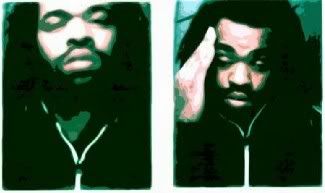 With artists having such a hard time generating album sales it's a wonder they haven't taken a harder look at how to properly utilize downloading to their advantage. I've previously written about the potential advantages to having at least one song on an artist's MySpace page being available for download, but former Artist of the Week Conscious has one-upped me by putting together an entire EP, A Side, B Side, and offering it up for free via download. A lot of folks, especially artists, may think that's quite a lot of work to be giving away for free, but when one takes a closer look at it they'll realize the idea is brilliant.

The two biggest issues artists and consumers are having right now are intertwined. Artists aren't selling albums and it's because consumers aren't buying albums. Common consumer complaints include that artists aren't creating good albums anymore and that there's no point in buying a complete album when one knows the majority of it will be filler. Another complaint is that with a lot of new artists people are (rightfully) hesitant to buy an entire album based on only hearing one single. The free EP cures all these ills.

By releasing a free EP Conscious, and any other artist who does this (I know another former Artist of the Week, Domer, has one in the works), is openly saying "it's cool if you don't know who I am right now, here's an introduction." So now, rather than having people wonder "who is this guy," they'll have already heard enough of his work to make a decision on whether or not they want to buy his album when it comes out. The process, as you can see, potentially cures the album sales issue with artists developing a following that will be willing to buy their work thanks to the fact that they will have already created a relationship with the consumer.

There's an old adage that states it takes money to make money. In this case, however, the saying doesn't necessarily ring true. Conscious put together some older songs he had that were unreleased and weren't making him any money and decided to put them together in EP form and make it available for download for free. It took no money to do this (other than whatever he's paying to have a website) and in the long run he will make money because of it.

Nothing like this would have been possible ten years ago, back when we had album samplers with three to five songs from an artist to try to get people interested in them. All those tapes and CDs, all those inserts, all those costs to the artist/label are gone now with the advent of downloading and if you're an artist who isn't using this to your advantage you should expect to be passed by quickly by those that are.

All artists have songs they don't use on their albums, but the majority of artists, at least in Hip-Hop, have been using those songs to create mix-CDs they then try to sell to the public in anticipation of their official release. Rather than expect money from the public twice, and money for songs that didn't make the album, give them an EP for free, give them an opportunity to get to know you, give them a reason to care about you. Being successful isn't about making the most money from jump, it's about building a fan base that will allow you to make money for a long period of time. When an artist or label attempts to squeeze all they can out of the consumer by charging for everything what they end up doing is alienating themselves from the very audience they're looking to attract. If they took the initiative that artists like Conscious have with A Side, B Side they wouldn't be losing any money and they'd be gaining a dedicated fan base they could grow with for years to come. In 2007 the free download only EP is the new album sampler, and this is how you get people interested in your work.

Related Links

iareconscious.com: A Side, B Side
Adam's World: Artist of the Week – Conscious
Adam's World: Hey MySpace Artists – Let Us Download



Labels: Music Commentary
posted by Adam Bernard @ 7:55 AM

Artist Of The Week - The Makeout Party
Monday, September 10, 2007

L to R: Fatty, Tigerbeat, No!z Machine
Bottom: Mish the Mish Mash


Over the years a lot of great music has come out of Brooklyn, NY, but rarely has the borough seen a group quite as unique as The Makeout Party. Made up of Fatty, Tigerbeat, No!z Machine and Mish The Mish Mash, The Makeout Party describes their music as "Lil' Jon seducing the cast of Saved by the Bell into a shameless, drunken orgy with Whitney Houston." In simpler terms, they mix funky beats with witty lyrics to create music one can't help but enjoy. Let's face it, it's hard to hate on a group whose topic matter ranges from wearing G-Unit underwear to the dynamics of a sausage party, which is exactly why I caught up with all four members of The Makeout Party this week to find out as much as I possibly could about them.

Adam Bernard: Hit me with some basic background info on who you are and how you came together.
Mish: NYU music tech forever! We're just a bunch of midi and recording geeks who were looking for something to do between exams.
No!z: All I remember was the promise of unlimited hookers and blow. That's really the only reason I joined.
Tigerbeat: Sorry we haven't made good on the blow end of the bargain. I hope the hookers were to your liking.
Fatty: We had exams! It was originally an assignment for a recording class and who better to record than our fab selves?
Tigerbeat: The song we did for that project was called "White Girls Rapping" and we basically spent the entire session in tears we were laughing so hard. It was just Fatty and me back then, Mish and No!z came on in '04 and that's when things really started to gel. I like to break it down like we're the Spice Girls. Mish Mash is the Russian one, I'm the slutty one, Fatty's the little sister, and Noiz Machine
No!z: If you call me Sporty Spice I'm gonna be so....excited.
Tigerbeat: Actually, that was the plan. Hope you're for real excited and not feigning it you big feigner.
Fatty: Hey! I'm really big!
Tigerbeat: Okay, you're the morbidly obese one! Sheesh. But basically we all met in the Music Technology program at NYU. We started up nearly four years ago, but our first release is about to come out, it's an EP called Spell Check 1... 2... and we recorded, produced and are releasing it ourselves. It's got five songs on it: "Sausage Fest," "Easy," which is totally our jam, "My Plastic Heart Cannot Love," "Get Classy," and a secret bonus track. As far as day jobs go everyone's working in music to some degree; No!z is an audio post mixer and sound designer, Fatty also works in audio post, Mish does live sound and produces other people's records and I decided pretty quickly that I'd rather tell people what to do and how to do it than be an engineer, so I'm a producer for a fashion and music website.

Adam Bernard: You guys are hilarious. How'd you come up with the name The Makeout Party and how do you feel it reflects your work?
Mish: Beat was all over that one. Other makeout parties beware, you can't fuck with us.
Tigerbeat: Thanks. I don't remember why I thought of the name, but I do remember that it was while I was working a really boring desk job sometime in late '03. If someone wants to help me come up with a creation myth, that'd be sick. We should have a suggestion box at the shows. I think it's pretty fitting, though, we definitely have an "every song's a party" vibe and makeout parties generally evoke a sense of mischievousness, of being up to something that your parents wouldn't quite approve of, which I like to think that we do. Plus, we're dirty. There's an emo band somewhere in the armpit of Jersey that calls themselves "Makeout Party" and wrote us a nasty MySpace message last year threatening legal action, riddled with factual errors about copyright law. We had a good laugh about that.

Adam Bernard: As a group that uses their collective sense of humor do you feel more artists need to start harnessing theirs?
Mish: Pop music is so serious nowadays, especially the music that's coming out of Brooklyn. Not to be misunderstood, as a lot of it is good, really good even, but we couldn't really write that sort of serious material if we tried, it just doesn't flow out of us as easily as something like "Sausage Fest" or "Get Classy." Another idea that was kind of obvious to me from the get go is the fun in Hip-Hop. That works on two levels. There's the old-school vibe where groups like the Beasties, or the Fat Boys, or Biz Markie really were just having fun with it. People like to say that Hip-Hop came from a fun place with the block parties and all that. I don't know, I wasn't there and can't speak to that, but what can definitely be said is that there were some fun records made for a time that had "critical" worth all at the same time. And then records starting getting darker and more "real" in the late 80's and the greater half of the nineties. Which was all good, too, it just brought a different kind of energy. Towards the late nineties, though, pretty much up until now there's been this crazy shift in Hip-Hop. At first "gangsta" became almost a cliché, where it stopped meaning much because not many very honest records were coming out and it just kinda went south from there (pun intended). The south was always keeping things fun, and then the Lil Jon-post-gangsta meets crunk sound really put the whole thing into focus. To me those Lil Jon records are really hilarious. I can't imagine them not having a grand ol' time making those jams, but at the same time there's this really intense angry delivery. It's almost like they're making a parody record of themselves and they know it and love it. Probably more so than the old school records, those couple years of crunk are really what made me realize that humor is still a part of this genre, albeit somewhat more disguised than it was in the past.
No!z: What Mish said. People seem to be stoked about our band just by the description. As soon as you utter the words "bubble gum Hip-Hop with four white kids from NYU" they immediately start to laugh for some reason...why is that? The ridiculousness is something that lots of people seem to be able to relate to. And like Mish said, there's no chance of seriousness with us. We can try, but the idea usually pretty quickly evolves from "deep thoughts" to "big jugs." We are lucky in the sense that we all have a different sense of humor but are able to meet in the middle somewhere when writing lyrics.

Adam Bernard: Hailing from Brooklyn, NY, you are smack dab in the middle of quite the hipster scene. In what ways do you feel you fit into that scene and in what ways do you feel you're completely different from it?
Mish: There's definitely a scene in Williamsburg, LES (Lower East Side), and thereabouts. For one reason or another I don't feel like we're really a part of it. Maybe we're just not hip enough. Ha! It seems that we have a sound that really works with the "scene." On the other hand there's an expectation of serious art in Williamsburg that maybe alienates us a little bit.
Fatty: What's a hipster?
No!z: Hipster (heep-stare) n. 1. A small fanny pack worn on the side of one's ass. 2. Martha Washington (see "a hip hip lady").
Tigerbeat: I think we're doing the nerd thing more than the hipster thing. That whole scene is kind of crazy, but they've been good to us. I don't think many people would come to our shows if it weren't for hipsters. They like a good dance move and we deliver.

Adam Bernard: Finally, where do you want your music to take you in life?
Mish: the moon.
Fatty: Your mom's bedroom.
No!z: Fatty's mom's bedroom. And also to a place that allows me to make a living playing / performing / writing music. That'd be sick.

For more of The Makeout Party check out myspace.com/themakeoutparty & themakeoutparty.com.

Labels: Artists Of The Week
posted by Adam Bernard @ 7:41 AM

Fight The Power - Reign's Day In Court
Friday, September 07, 2007

As some of you may remember, in late June there were mass arrests at New York's Puerto Rican Day Parade and one of those unlucky enough to catch the ire of the law was former Adam's World Artist of the Week Reign. Back when it happened he told his story to me, including how he refused to plead guilty to any sort of charge simply to make the system happy, but instead got himself a court date to fight what he felt was a wrongful arrest since he did nothing other than show up at the parade. Today, as promised back in June, I'm bringing you the story of Reign's trial.

His court date was set for August 9th in Manhattan. Reign was being charged with Disorderly Conduct and Unlawful Assembly. He noted back in June he didn't even have time to commit any sort of disorderly conduct, not that he would, and questioned how he could be charged with Unlawful Assembly at a parade that was sanctioned by the city. The day he was arrested he was told they would drop the charge of Unlawful Assembly if he pled guilty to Disorderly Conduct. He saw many of his peers taking this "deal" to just have the entire situation over with. Reign, however, knowing he did nothing wrong, passed on the "deal" in favor of a court date.

Appearing before a judge Reign plead not guilty. He explains how quick the process went, saying "when I got to court they asked me if the lawyer who represented me the day I was arrested was there. I told them he wasn't. About 20 minutes later they called me up and before I could say anything the DA said 'Your Honor, the people are making a motion.' The judge said 'OK,' slammed the hammer down and the DA said all charges were dismissed. That was it."

The ease with which this win came by for Reign was a point of pride, and he hopes it will inspire future people who are arrested for nothing and offered a "deal" to fight for their rights. Reign notes that not all of his peers could have been expected to handle the situation in the same way. "There may have been some who were overwhelmed by the whole situation and atmosphere" he notes, "and thought that it would be a faster process to just get everything over with."

Unfortunately "The Man" wasn't done with Reign quite yet. After spending all of an hour and change in court he exited the building, invigorated by his victory, only to find a very unwelcome slip of paper on his car. "I swear I thought I parked in a legit area with many regular cars around me," Reign exclaims, "I did however see that a few of the cars around me had little 'Court Officer' stickers in the window, but only a few of them. They were by no means emergency vehicles."

In the end Reign wraps up the saga of his 2007 Puerto Rican Day Parade experience succinctly by saying he's "happy to be out of court, unhappy to have a $95 ticket because of it." He reiterates, however, that this wasn't just about him. "It's ugly that no matter where you are in your life, you can be made a slave to the injustices of the system. You never realize how vulnerable you really are until you lose something close to you that most people take for granted everyday... your rights."

Despite the parking ticket Reign's story illustrates that fighting for your rights can reap great benefits. Back in the day Public Enemy told us to "fight the power" and Reign has proven that one can not only fight it but that sometimes, sometimes, one can even win that fight.

Related Links

Adam's World: Parade Goers Told To March To Jail
Adam's World: Artist Of The Week – Reign
Reign on MySpace: myspace.com/supremereign



Labels: Culture
posted by Adam Bernard @ 7:52 AM

Che'Nelle - One Intoxicating Import
Wednesday, September 05, 2007

Thanks to her hit single "I Fell In Love With The DJ" Che'Nelle is all over the radio right now. My first encounter with the Malaysian beauty with the Australian accent came a little over a year ago, though, as I sat down with her for her first major interview. Her genuineness, a quality she still possess today, was something that shined through as we discussed a number of topics including her world travels, her music, and the pick up line she'd heard way too often since moving to America. With Che'Nelle's debut album, Things Happen For A Reason, ready to hit stores on September 25th I wanted to take a look back at that interview. Enjoy.

Adam Bernard: You're a new artist so tell me a little bit about yourself.
Che'Nelle: I was born in East Malaysia. I speak three different languages, English, Mandarin and Malay. When I was ten I moved to Australia because my parents wanted me to have a better education and all that sort of stuff. I finished high school, went to Uni (college), did a course in contemporary music and got a diploma out of that. My Dad owned a karaoke in Malaysia so I started singing there when I was like three and my mommy would always teach me a new song each night. Now when I think back and I ask my mom what were the songs I used to sing a lot of them were a mixture; from Barbra Streisand to Patsy Cline to Elvis to Tom Jones to reggae. That kind of explains why my music is so diverse now.

Adam Bernard: I was gonna say after all that what do you feel you sound like?
Che'Nelle: I don't feel like I sound like anybody in particular. I find that when you listen to my music it has a tinge of all different genres, that's why I consider myself a rhythmic artist, I'm not really a one genre artist. I'm not an R&B artist, I'm not a reggae artist, I'm not a Hip-Hop artist or a pop artist. I'm a rhythmic crossover artist that urban society can accept. I think that's the best way to describe it.

Adam Bernard: I hear how you were discovered is a pretty interesting story.
Che'Nelle: I was found on MySpace. My manager, Charles Dixon, found me there. He contacted me and I was like uuuh, I don't know if I wanna talk to this guy. Just imagine you're all the way in Australia and this dude hits you up on the internet saying I really want to help you out and promote you.

Adam Bernard: I'm sure you'd heard that line before.
Che'Nelle: Yeah, you know what I mean. So I was like uuuh, I don't know. But he had promoted Amerie's single "One Thing" and "B-I, B-I" for Lil' Jon so I called him and we started talking for like the next eight months and he started playing my songs at clubs and then he came over to Perth because I was like my mom will never let me go all the way to America on my own with somebody I've never met. He came down, we met up and I showed him my home studio. He was blown away by how I recorded my material so after that he went back and literally in like a week or a week and a half he called me from the Virgin office (Virgin merged with Capitol in February of this year) and he was like "I'm here with the A&R and the CEO and they really like your music." It's like three in the morning in Perth and I'm like yeah, whatever. Then one of them gets on the phone and is like "I really like 'I Fell In Love With The DJ.' I wanna get you over here. I wanna get the single out as soon as possible." I was shocked. I didn't know if I was dreaming. I was like "thank you." All you can do is say thank you. I was like OK, thank you so much, I'll get my ass over there as soon as possible. I hang up the phone and I go back to sleep and I'm like is this for real? Five minutes later I get a call and they're like OK we need your passport details, and that's when I knew it was real, I was like oh my gosh I'm really going over there. By the next week I was in New York and literally in three days I signed the contract.

Adam Bernard: Any culture shock coming to live here on the east coast of the U.S.?
Che'Nelle: Yeah! A lot of things, especially in the city itself, like the people. I find that you either get really really nice people or really really mean people. Everybody's also, to me, a whole lot more self-confident, they're not afraid, it's different from Australia. In Australia everybody's laid back.

Adam Bernard: And you moved out here in February of '06.
Che'Nelle: Yes. That's when all the snow is melting and I'd never seen snow and I was like what the hell is that? And people were like "oh that's just snow melting." I didn't think that it would get that gross at the end.

Adam Bernard: Oh yes it sure does! So, once all the snow is melted, what's a night out with Che'Nelle like?
Che'Nelle: Well when I have a bit to drink apparently I talk too much. I'm always dancing and I'm not afraid to just go up to anybody and be like hey what's your name, but I'm not the flirtatious type unless I see a really cute guy and I'm like hmmm. But I'm very open, I like to meet new people and just drink up and dance all night.

Adam Bernard: I'm sure you get approached a lot when you're out, so tell me some of the corniest pickup lines guys have tried to use on you.
Che'Nelle: I hear a lot of "Damn, Ma!" And they just grab you over here, they just grab your hand and I'm just like uuuh, no thanks I'm here with some other friends. I think it's so funny, I just laugh at it.

Adam Bernard: So what's a better pickup line for you?
Che'Nelle: I only get interested guys after being friends. Usually you have your circle of friends, or you just meet somebody and they're really friendly and their first intention is not to get with you and they just want to get to know you as a friend, to me that's the best way. When you get to know somebody as a friend first you know that person deeper so that way when the relationship starts you know more about that person.

Adam Bernard: I guess the key word for you is time.
Che'Nelle: Yes, I'm definitely a take my time type of person unless, ya know, that's if I'm looking for a relationship.

Adam Bernard: OH, so there's a door number two!
Che'Nelle: (laughs) Oh my goodness! Yeah, but you know what I mean. If I'm really wanting to be in a relationship I'll take my time to get to know somebody otherwise if I was to hook up with somebody I'm not really gonna spend as much time getting to know the person, I'll just be like OK.

Adam Bernard: So this conversation we're having here is too long for that.
Che'Nelle: Exactly, right. But my days of that are over. Right now I've got to focus on my work, I can't get myself into any crazy situations. New York is a totally different place than Australia, you have to be a lot more careful, I think, with the choices you make. So I'm still keeping it low, maybe after the album drops I can party it up a little bit.

Adam Bernard: When you film your first video are you going to use your sexiness to lure us guys in, which will inevitably lead to you hearing a lot more "Damn, Ma" comments?
Che'Nelle: I don't really like to say I'm this sex appeal type person. I'm told that I've got a bit of everything, there's sex appeal and there's also the girl next door vibe.

Adam Bernard: Yeah, if next door is Malaysia.
Che'Nelle: (laughs) What I mean by the girl next door is pretty much a normal girl that loves the same things that every other girl likes to do, the only difference is I love writing songs and I have a story that I write about. I think that's why a lot of people connect with my music, because it's so close to home for them. I like to come across that way, I don't really want to come across as this big star that everybody's scared to go near. It's like on MySpace I get this rush when I email my fans back, they get so excited.

Adam Bernard: What else gives you a rush?
Che'Nelle: Dancehall music. The beat of dancehall music, the rhythm of it, it just goes through your system. I hear dancehall music and I just get crazy.

For more Che'Nelle check out chenelle-world.com and myspace.com/chenelleworld.



Labels: Music Interviews
posted by Adam Bernard @ 7:50 AM

Artist Of The Week - Foreign Born
Monday, September 03, 2007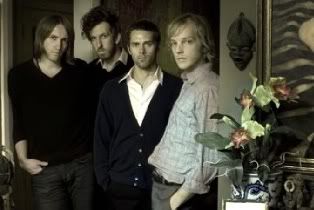 Foreign Born is a band that doesn't really live up to its name. Made up of four California natives, Matt W. Popieluch (lead vocals, guitar), Lewis Pesacov (guitar), Ariel Rechtshaid (bass) and Garrett Ray (drums), the band came together in San Francisco in 2003 when Matt and Lewis were going to San Francisco State University. The duo went down to LA to work on some recordings with mutual friend Ariel and there they met Garrett. Matt remembers "Garrett had never heard the songs but he got them in the first take or two, so we just moved down here to play with these guys." Inspired by everyone from The Fall to Roy Orbison to John Lennon, Foreign Born released their first full length album, On The Wing Now, last month on Dim Mak Records. This week I caught up with lead singer Matt W. Popieluch (far right in the picture) to find out more about the band, what makes them so unique, and their interesting connections to both The Plain White T's and one of the biggest blockbuster movies of all time.

Adam Bernard: You're all at least fourth generation Californians, so how'd you come up with the name Foreign Born for your band?
Matt W. Popieluch: I was making lists and that was at the top of my list. I was searching for a name that was in a sense almost not good, a name that would really depend on the context of the band as to whether it was good or not. When a lot of people first heard it they were like uhh, no, it's kinda hard to say, I don't like it so much. Any name that challenges people and makes them question whether they like it or not, I think is a better name because it inspires more thought. It inspires turmoil a little bit. And we all have foreign last names if that counts for anything.

Adam Bernard: Why do I like your album?
Matt W. Popieluch: (laughs) I don't know. I think to me it doesn't really sound like anything that's going on right now. It's super eclectic but it's in this weird niche where it's all put together. Our band is so all over the map really it's a smattering of things. There's a lot that goes into the music. I think that's maybe why you like it because there are all these different things coming together from all these different people.

Adam Bernard: Talk to me about the album. What's On The Wing Now all about?
Matt W. Popieluch: It's tough trying to capture what your band has been doing over a period of time but it's about that and it's also about putting a message forth, capturing an aesthetic. We put out an EP (In the Remote Woods) before but I think this album captures more the progression we've been on with touring and growing and developing. We self-record everything we do so I think our production has developed and gotten better. We're getting a lot more rhythmic and I think a lot more interesting as we go. I guess it's really an open armed invitation to our future.

Adam Bernard: What do you guys do outside of the band?
Matt W. Popieluch: Lewis is a composer, a new music composer, and he's had pieces performed in Europe, Austria, Germany, really experimental stuff with cellos creaking. Ariel is a music producer and he's produced albums for We Are Scientists and The Blood Arm. He also produced the single "Hey There Delilah" for The Plain White T's a long time ago and it's on their new album. Our drummer is a crazy surfer guy and he was living on a couch for a while.

Adam Bernard: Finally, are you all living the lavish life of a rock star yet?
Matt W. Popieluch: Actually, we're all living in LA pretty broke trying to make music, working really stupid weird jobs and there've been some really weird ones. I do moving jobs through Craigslist some of the time. I answer if someone needs a chair moved and often it's been porn actresses. I've been moving furniture for one porn actress in particular, I don't even know her name she just told me a lot, she was very talkative, she was a porn actress / comedian. Me and Lewis have worked at a caterers doing the lowliest jobs like picking up the trash at the Spiderman 2 premier. I do temp work and I had to label 5,000 bottles of bubble blowing fluid for children to blow bubbles with at weddings. And right now I'm on the way to work at Barney's as a cashier at the Barney's warehouse sale in an airplane hangar.

For more Foreign Born check out myspace.com/foreignborn, dimmak.com & foreignbornmusic.blogspot.com.

Labels: Artists Of The Week
posted by Adam Bernard @ 7:46 AM