Artist Of The Week – Miz Metro
Monday, July 30, 2007

Miz Metro is, by her own definition, an urban gypsy. She has even worked authentic gypsy rhythms into her music. Both her parents and step-parents were heavily involved in the arts and Miz Metro followed their lead from the time she was a child. She realized music would be her path as a student at LaGuardia High School of the Performing Arts in New York City. It was there, after a bout with unrequited love, that she wrote her first complete song. "Something just took over," she explains, "it was the only thing that really made me feel like I was dealing with my emotions." The dynamic performer from Manhattan's upper east side has been writing music ever since and this week I caught up with her to find out more about her music, her urban gypsy heritage, and how a conversation with Lady Sovereign changed both of their lives.

Adam Bernard: I love your name. Tell me how you became to be Miz Metro.
Miz Metro: I interviewed Lady Sovereign at the 2006 Winter Music Conference and I was wearing the Metro Card earrings I made. I had some crazy outfit on and she asked me if I was a fashion designer. She wanted me to hook her up. I told her I wasn't a designer that I was a singer and I gave her manager my demo and invited them both to one of my "Trashion" SoHo loft parties that I was throwing at the time as a part of the Urban Gypsy Circus. She was all into it and her manager said they would definitely go. She told me to come chill at The Shore Club later that night. While at The Shore Club we proceeded to shoot the shit for a bit. I gave her my business card, which was a Metro Card with my number on it, which she got a kick out of, and told her to give me a call when she got to the city the following week. The next morning I get a text message from her saying "hey wassup miss metro card…nice to meet you, we should get coffee" yada yada. When I saw Miss Metro Card, I decided to drop the "ss" and the "card" and it was a done deal I was to be Miz Metro. I texted her back saying "hey you just named me, I'm Miz Metro now. Thanks. We should definitely meet up while you're here." I spoke to her on the phone once when she got to NY and we planned to get coffee, but the next time I tried to call her phone was disconnected. She never showed up to my "Trashion" party and I never heard from her again. Three months later I see advertised in The L Magazine the after party for Lady Sovereign's show at Webster Hall is called "Trashion" at The Plumm. I was like hmmm… isn't that funny. At least I got a great name out of it.

Adam Bernard: Damn! Moving to happier items, your music uses authentic gypsy rhythms with updated production. How did the idea for this originally come about and how difficult was it to create?
Miz Metro: I have some gypsy in my blood from Bohemia before it got taken over by the Czech Republic. Not much, but some. I do have a real crystal ball that was passed down to me from my grandmother and I am very connected to the magic that lives in all of us. Me and all my art major friends in high school used to spend all our time after school up a tree in Central Park. This was where Urban Gypsy Circus was born. I'd be sitting up in the tree with all my friends and ask myself what we were and the answer was urban gypsies. Time passed, people went off the college, and I stayed in the city to pursue my acting and singing and I began to wonder what urban gypsy would sound like. I was in search of the perfect person who could help me create the sound and I found that person in Dru Klein of Romania. Dru was responsible for bringing gypsy music into the mainstream eastern European market. We met when I was doing promotion for the Globe Sonic DJs and I asked Dru if he wanted to sign the mailing list. We ended up talking and I told him that I was a singer and that I was looking for someone who could produce a sound that I described as urban gypsy. It so happened that I was talking to the right person. Dru and I ended up becoming roommates and working on the Urban Gypsy Circus music project almost every day. He used the authentic live gypsy recordings he had from Loredana Groza, who's like the Madonna of Romania. He's friends with her and got permission from her to use the recordings and make completely new songs for our project. Dru is also a Hip-Hop producer. He makes beats night and day, so the combination was actually very organic. He cut and chopped all different melodic lines and mixed them with his vault of drum beats to create the sound that I had dreamed of, urban gypsy.

Adam Bernard: I recently saw you perform at a Hip-Hop show where you were the only singer and the only female on the bill. What were your initial thoughts on opening for a male, emcee dominated show and is this something you're used to at this point?
Miz Metro: I have been performing at Hip-Hop shows since I was 16, so it's quite natural for me. I feel very comfortable around MCs. I used to organize jam sessions all the time my senior year of high school and had MCs come through. The parties turned into a place for artistic people to come together and I'm like the mutant baby of all those different musical genres and art forms. I also spent a lot of time over at Urban Word in high school, they're a not-for-profit that organizes the city wide teen poetry slam and hosts free workshops. I was a grand slam finalist in 2005 in which I was one of 20 teen poets out of 600 kids who made it past six rounds at various different slams. It was the vibrant youth poetry scene that really led me to hone my craft as a lyricist and influenced some of the spoken word that is heard in some of my songs.

Adam Bernard: I noticed a little bit of cabaret in your performance, so I'm wondering, what kind of background do you have in theater?
Miz Metro: I have been acting since I was a child and grew up in the acting business. I went to LaGuardia High School of the Performing Arts for acting and graduated with awards of excellence from the drama department and music department. I was also awarded merit recognition from National Foundation for the Arts Presidential Scholars for Musical Theatre/Theatre Spoken which put me in the top 3% of young performers in the country. I was never too into musical theatre, I was very focused on my singing and my acting crafts, but the two definitely got married over the years through my performing. Cabaret is storytelling which is what jazz is, which is what art is to me ultimately, so I guess you could say I'm a bit cabaret. I'm very theatrical. Eventually I am probably going to develop my genre into a Hip-Hop cabaret show of sorts. I have some friends from NYU's Tish program that want to produce a burlesque show for me as part of this years Howl festival. I'm very excited about that, it should be fun!

Adam Bernard: Finally, I happen to know you are a baller in the most literal sense, so take this opportunity to tell the world about Miz Metro's skills on the court.
Miz Metro: I've been playing basketball since I was nine years old. I spent three months standing two feet from the hoop shooting with one hand, determined to have a perfect shot. I was the first girl to shoot with one hand out of all the other kids I played basketball with, most of the boys still shot with two hands. I was very determined to score. Throughout high school I was captain of my basketball team and averaged 20 points a game. I used to have a basketball court across the street from my building on 92nd Street and I'd jump the fence every night to practice my free throws. Basketball kept me out of a lot of trouble and helped me deal with my aggression and anger. I had a rough home life at different times and being on a team really saved me. I think it was a big anchor that allowed me to thrive in so many different areas. I would have pursued playing D1 (Division 1) or D2 (Division 2) ball in college but around the time when people normally get scouted was when all I wanted to do was sing. I did play for the women's varsity and JV team my first semester at Hunter College last year and I scored 26 points off the bench my first game back for the JV team. I'm transferring to SUNY Purchase starting in the fall and will be playing for their women's varsity basketball team.

For more Miz Metro check out mizmetro.com, myspace.com/mizmetro & downtowntv.com. She's also designing her own line of clothing and accessories with cityslickaz.

Labels: Artists Of The Week
posted by Adam Bernard @ 7:47 AM

Happy Face / Frowny Face - July Edition
Friday, July 27, 2007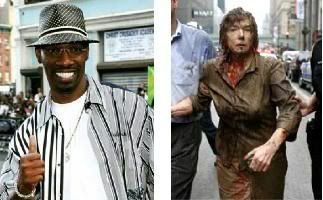 It's the last Friday in July so it's time for my month's-end review of what's been hot and what's been oh so awful in the world. I have a feeling at least one of my choices might be surprising to a lot of people. So kick back, relax and let's get Happy / Frowny!




Happy Face


Hot Ghetto Mess – The controversy surrounding this show has been huge, but after seeing the Charlie Murphy hosted program the other night on BET I have to say most of the rhetoric involving boycotting the show is not only completely unfounded, but the reasoning behind their want to boycott the show seems to be right in line with the actual subject matter of the program, leading me to believe most of Hot Ghetto Mess' critics have never actually seen the show. Charlie Murphy does a great job as host and the man on the street segments are especially damning when it comes to exposing the lack of knowledge most people have. Really simple questions like "Who is Barak Obama," "How many black people are Supreme Court Justices," and "What does the NAACP stand for," were answered incorrectly by a surprisingly large number of people, both black and white. The show's name has officially been changed from Hot Ghetto Mess – We Got To Do Better to simply We Got To Do Better, and it's most definitely worth your time. Ironically, despite the name change the lone criticism I have of the show is its title, it should be We Have To Do Better, but hey, maybe once people are actually doing better more folks will pick up on that.

HBO – July was a fantastic month for the network that's not TV, it's HBO, as Entourage is clicking on all cylinders and Flight of the Conchords is reaching new levels of musical hilarity ("him and you / in the nude / with the food / if that's what you're into"). If ever there was a time HBO could afford to have The Sopranos go off the air it's now. Entourage is clearly the network's flagship program and the show's seven Emmy nominations are all well deserved (even if they did put Jeremy Piven and Kevin Dillon up for the same award). Next year the folks at the Emmys may have to create a special category for Flight of the Conchords who might be the most interesting thing to happen to music in years.

Transformers The Movie – OK, OK, it's not the original, which holds a special place in the hearts of a lot of folks my age, myself included, but the new edition of the Transformers movie is still pretty dang good. The teenage boy tries to be a little too Seth Cohen at the start (proving that The O.C. character isn't that easy to play), but once Megan Fox comes on the screen (so hot) and the Transformers start fighting, everything is right with the film. I really loved the fact that the last hour plus was a giant fight scene. Hey, that's what I paid to see, and even though Thundercracker didn't make an appearance it was still a blast (no pun intended).




Frowny Face


Exploding Sidewalks – Man, exploding sidewalks can be inconvenient. That was the general consensus in the tri-state area once we all figured out it wasn't some terrorist plot that left the world's largest pothole near Grand Central Station in Manhattan. As soon as we heard it wasn't Osama and most everyone was fine we were like "damn that's gonna mess up my commute." We went from concerned to self-centered faster than Jeff Gordon goes zero to sixty. I was one of the many folks guilty of this as I was heading into the city for a ballgame the next day, but the subway lines were back to stopping at GCS by the time I needed them to. Dang exploding sidewalks almost ruining my day!

Rehab as a PR Tool – Does anyone think Lindsay Lohan, Britney Spears and the rest of the pop princesses that enter rehab are actually doing anything rehab related while they're there? Lohan exits rehab, coincidentally with just enough time to promote her new movie (funny thing about that), and is instantly seen partying it up while Britney came out acting even crazier than when she went in according to the hype surrounding her OK Magazine interview. Message to Hollywood, some people actually need to be in rehab. Let's not have some of the top facilities in the country filled up with folks who either a) don't really need it, or b) aren't really there to rehab.
posted by Adam Bernard @ 7:41 AM

Drop The Guns
Wednesday, July 25, 2007

Violence is an unfortunate aspect of the world we live in, but it's also an aspect we can curb as individuals. Many rappers are known for filling their albums with violent imagery, a lot of which comes more from the fantasies, which in turn become self-fulfilling prophecies, of the emcees in question. On Sunday two more rappers were picked up on gun charges, this time around it was Ja Rule and Lil' Wayne, in separate incidents in New York. My question to them, which doubles as an open question to all rappers who feel the need to carry a gun, is this; what do you hope to gain from this type of action?

Rappers like to use the tired rhetoric that it's "a war in these streets." Well first off Ja Rule and Lil' Wayne have enough money not to live on those streets and second it's not a war. You want to know what a war is like? Board a flight to Afghanistan and enjoy your stay. There's also the misguided view some artists have that they need to carry a gun for protection. Message to those rappers, the only way people are "gunning" for you is on the charts. You can calm down now. And with so many of you carrying weaponry and rapping about how hard you are it's a mystery to me how so many of you get robbed by some local whenever you head home. How many times has your chain changed hands?

The main issue with rappers, or anyone, carrying guns for protection is this, what do you honestly think you're going to do with it? Are you going to wave it around and shoot it in the air outside of a strip club a la Stephen Jackson of the NBA? You saw how well that turned out for him. Or are you actually going to shoot and kill somebody? Personally, I don't think many of you will do the latter. C-Murder did and look where it landed him, jail. Is that the new goal, to shoot someone and have your freedom taken away from you? If you're carrying a gun you're only making it easier to have your rights stripped. And you can stop rapping about anyone else keeping you down because with actions such as these you're doing a perfectly good job of doing that yourself.

Finally, for all those rappers out there who think carrying a gun makes them tougher somehow, remember this, if you were truly tough you wouldn't need to hide behind the gun. Which is the more macho figure, the man walking down the street with a gun, or the man walking down the street knowing he can outwit, or if it came to it, out hit everyone he sees? Chuck Liddell doesn't need a gun. That's because he's actually tough. If your gun is your self confidence it's time to read a self-help book, not shoot at people.

So rappers, please put down your guns. They can only cause you headaches, arrests, possible imprisonment and the loss of your rights (because you lose your right to vote after a felony conviction). Guns used for sport are one thing, but if you aren't shooting deer what are you really using it for? To act tough. And remember, your fists can't be turned against you, if someone grabs your gun you could be dead. All the rappers out there can set an example, and I'm especially talking to the one's who've been shot. Ya'll know the dangers. It's time to be men about things. Either you can stand on your own two feet, or you need a shiny piece of metal to make you feel like a man. Which is it?



Labels: Culture
posted by Adam Bernard @ 7:47 AM

Artist Of The Week – Stik Figa
Sunday, July 22, 2007

The trip from Stik Figa's hometown of Topeka, Kansas, to Kansas City, Missouri, only takes about an hour, but the city most known for great barbeque, George Brett and fantastic running backs, hasn't proven to be the hotbed for Hip-Hop that other major cities have been. Tech N9ne is basically the only MC people know from the area and even he isn't considered mainstream by any stretch of the imagination. There's good news for the city's Hip-Hop scene, though, Stik Figa is looking to join Tech N9ne in the quest to show people KC has something to offer musically. Stik Figa first became interested in Hip-Hop as a child listening to Run-DMC and LL Cool J, but didn't want to participate until he heard The Fugees. A huge fan of Wyclef, Stik Figa was inspired by the way he played a number of instruments and flowed slightly off-beat at times. Recently Stik Figa released a mix CD titled The Skinny, and the EP Looking Good, showcasing his own talents and he's preparing to release an official album in 2008. This week I'm sitting down with him to discuss his work, what other genre of music he would compare the current state of Hip-Hop to, and what kind of a Hip-Hop scene may be hiding in Kansas City.

Adam Bernard: Kansas City isn't exactly Hip-Hop's epicenter. So two part question; one, is there a scene in Kansas City that we're all just unaware of, and two, what's it like coming up as an emcee in a city that's not known for Hip-Hop?
Stik Figa: There is definitely a scene that some Kansas City-ians aren't even aware of. There is a bevy of talent performing and grinding hard just like myself and I think we'll be heard sooner than later. It's definitely a struggle, sometimes show attendance is sparse, but with resources like the internet it's becoming a little easier to get the word out. Granted people still stereotype and generalize, you can't imagine how many times people say "they're black people in Kansas?" It's hard, but I love the music too much, so I'm up to the challenge.

Adam Bernard: You mentioned there are shows going on in KC. So bars and clubs open to having Hip-Hop at them?
Stik Figa: As of late some touring acts have found there way to the area. I personally have opened for MURS and Blackalicious, so those opportunities are there. Other than that we make our own opportunities at bars and small venues in the region. Some venues are very adamant about not having Hip-Hop, but they're warming up to it.

Adam Bernard: One very good aspect of being from a scene nobody knows about is that there will be no preconceived notions regarding what you'll sound like. With that in mind, and knowing that nobody knows what the "Kansas City Sound" is, how would you describe your music?
Stik Figa: I try to let listeners to decide that. I just try to make the best Hip-Hop music with the most integrity and hope that it reaches someone.

Adam Bernard: With everyone seemingly having a rap album out, how do you plan on separating yourself from the crowd?
Stik Figa: To a fault I am probably the most personable, down to earth, MC west of the Mississippi. I think we're also currently in an era of ringtone rap, or pop-rap. If we were to relate it to rock music I would say we're in the hair metal phase. My music is meat and potatoes with a focus on skills and honesty, something sorely missing from today's current market.

Adam Bernard: Finally, why'd you go with the name Stik Figa? Any special meaning?
Stik Figa: The name Stik Figa actually came from my mother, she saw me walking around the house with no shirt on and said I looked like a stick figure. When I went through a bunch of names I thought that one looked the best on paper. Ha ha.

For more Stik Figa check out myspace.com/stikfiga & innatesounds.com.

Labels: Artists Of The Week
posted by Adam Bernard @ 7:45 AM

Is Longevity What It Used To Be?

As I look at which artists are the most talked about in Hip-Hop right now I can't help but notice that the list hasn't really changed much over the past few years. T.I. has once again sold a ton of units in his first week despite, in my opinion, falling off considerably since Trap Muzik, which was a near classic, and Urban Legend, Fabolous is tearing up the charts with another big single and Kanye West has plenty of folks talking, though his own self-proclamations are usually the loudest. With the unarguably awful state of mainstream Hip-Hop I have to wonder; what's their longevity actually worth?

Point blank, the artists who are sticking around today can't be compared to the artists of the past. The mainstream Hip-Hop world is significantly depleted as compared to how it was during its "Golden Eras," which, for arguments sake, are the late 80's and the mid 90's. During those times we had a unique mixture of legendary artists, talented up and comers and even a few one hit wonders. With the way the industry is set up now the legendary artists are gone and talented up and comers are rarely listened to if they aren't associated with some big name. Simply put, everything is watered down right now.

It seems lately we've all been in a weird holding pattern, not really willing to alter the overall scene musically. We've had our fads come and go, like crunk and hyphy, and certain cities had their time to shine, like Atlanta and New Orleans, but the music hasn't really changed very much during that time. Timbaland, Swizz Beatz and Mannie Fresh were hot producers back in the late 90's and still are today. The only difference in the scene now is that artists are becoming more and more faceless as we're confronted with more one hit wonders like D4L, MIMS and the Shop Boyz. With this in mind what does the longevity of a T.I., a Fabolous, a Kanye, or even a Jay-Z mean? Not much.

Over the past few years being a top mainstream rapper has been akin to being the best lifeguard on the Titanic after it hit the iceberg. Sure, it's a nice title, but half the ship's already underwater, so you have a lot less competition. So let's temper all of our "next great rapper" and "greatest of all time" coronations for a while. It wasn't that long ago when dropping a few hot albums simply meant you dropped a few hot albums. Nobody was crowning anybody "the next" anything. We had a ton of respect for the likes of LL Cool J, Run DMC, KRS ONE and Kool G Rap and treated the hot new groups as hot new groups. Now it seems as though we've found ourselves in a time when there are neither legendary artists or hot new groups, just a stagnant pool of semi-reliable guys and a seemingly endless supply of one hit wonders.

If we're going to bring mainstream rap back to where it needs to be we're going to have to start by supporting more than the handful of artists that we do now. Remember the well-deserved hype over Lupe Fiasco? A quality emcee on a major label, Lupe received a bit of a raw deal in terms of when his album was finally released, but it still deserved better from the buying public. Since the true legends aren't as prevalent as they used to be (though KRS ONE's new album with Marley Marl is amazing), we need to start building up a bigger roster or artists we support, and when I say support I don't mean buy the single on iTunes, I mean buy their albums when they come out. And if you like an artist explore their entire catalogue. You're allowed to develop an attachment.

So in the end longevity isn't what it used to be, but we can right this by finding a few more artists to support. Crowd the current top emcees with more competition and it will either make them better, which I think would be the case for T.I. and, dare I say, Eminem, or expose them as mediocre (Jigga?), either way Hip-Hop wins and suddenly we'll be hearing artists that are worthy of some real longevity.
posted by Adam Bernard @ 7:42 AM

Respect The Flyer
Wednesday, July 18, 2007

In my lifetime I've been to more live shows than I can count, some of which have been fantastic while some have fallen flat. During an eight day span from July 7th through July 14th I went to three events, all of which had at least four acts scheduled to hit the stage. There was a commonplace issue that happened at two of the shows, however; the fans and the acts involved didn't respect the flyer, causing numerous problems with these shows.

My issue with respecting the flyer, which is my way of saying respect and go by your pre-printed schedule that's been handed to thousands of people, starts with the fans. For some reason fashionably late has gone from showing up 15-30 minutes after everyone else to showing up two hours after the flyers say the doors open. I can understand why some folks do this, the history of Hip-Hop shows doesn't exactly include a chapter on doing things on time, but that being said if a flyer says the doors are at nine and the show is at ten and you show up at 11 you shouldn't expect to see the whole show. This is where the artists come in.

Performing in front of a small crowd sucks, big time. I know this and can commiserate with you on it. Pushing back your start time due to a lack of a crowd when your set is scheduled to begin, however, is not the answer. All this does is cram the other acts together and risks some acts' stage time. It also makes it so there are very few, if any, breaks for fans to get drinks, mingle, etc. On the 7th one artist on the bill got lost and couldn't find the venue, but even if he had his set time would have been cut considerably, as would have the headliner's, due to the fact that rather than starting the show at 10pm they didn't start until 11 because the crowd was sparse. On the 14th, because the crowd was barely there at ten PM this issue arose again and because the artists kept pushing back the start time most of the crowd was gone by the time the two main acts hit the stage at, I kid you not, around 2am.

There's a cure for this, but it will take time and a bit of pride swallowing. If you're an artist scheduled to go on first and very few people are in the crowd suck it up and kick some ass for those people. Make it so they tell everyone who comes in late "you just missed an awesome show." If this happens enough times people will start showing up on time because trying to look cool by showing up late will no longer be cool if it means missing most of the show.

Since this will be a long process I suggest starting by cutting an act or two from each event's bill. For event organizers it will mean there will be less people to pay (and yes you should be paying your artists!) and if you still feel he need to start at 11pm your event will still flow well. If enough of these shows go off as planned then you can add an act to an earlier time slot. Hopefully your history of having everything go off on time will draw people in earlier. If not, well, then it's simply the fans' loss for not showing up.

On the 11th I went to a show where absolutely everything went off at its scheduled time even though the first act was due on stage at the very early performance time of 7pm and there were borderline monsoon conditions outside. Part of the reason for the professionalism was that the show was thrown by BMI and everyone knew they meant business when they said be there at 7pm. The crowd was there, the show went off perfectly, and because it started at 7pm everyone got home at a reasonable hour. Is that too much to ask for out of Hip-Hop shows?

Listen, I know it sucks to perform for no one, but if you're an opening act you're not in a position to ask for a full crowd, that crowd should be there for the headliners. Playing for only a handful of fans is part of paying your dues, and remember, if you rock those small crowds consistently you'll be one of those headliners sooner rather than later.



Labels: Music Commentary
posted by Adam Bernard @ 7:53 AM

Artist Of The Week - Gr& Phee
Monday, July 16, 2007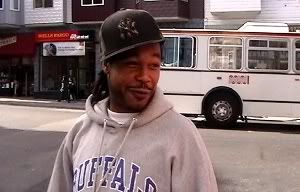 Born in Alabama and raised in Buffalo, NY, Gr& Phee spent most of his childhood experiencing what he calls a "typical low income upbringing." Despite this, music still found a way to permeate his household and by the time the 8th grade rolled around Gr& Phee was writing his own rhymes. He's quick to say the lyrics were "nothing great," but he stuck with it. Phee remembers, "I didn't have a lot of friends, but I always could remember a song word for word even if it was brand new." Now he not only has his own songs memorized, rather than simply the songs of others, but a heck of a title as VP of Operations at Buffalo based DeepThinka Records. Generating a buzz in a place most known for a missed field goal can be tough, though, and with the recent release of his album with Rhyson Hall, Detained @ The Border, he's been constantly on the move trying to make things happen. This week Phee sat down with me to talk to me about the album, his travels, and how Eva Mendes finds her way into his presidential aspirations.

Adam Bernard: Earlier this year you released an album with Rhyson Hall titled Gr& Phee and Rhyson Hall are Detained @ The Border. What kind of a statement were you looking to make by naming your album this?
Gr& Phee: Detained @ The Border is the kind of work that changes what comes out after it, like a new standard for music. It's a reality concept album and you don't see many of those. So much stuff comes out nowadays with no message at all, let alone a positive one. The name of the album, like Hip-Hop, can be taken in many different directions than the obvious. My mission is to eliminate the negative stigma of Hip-Hop today. I know, good luck!.

Adam Bernard: The lyrical content on Detained @ The Border is especially grabbing. What messages were you looking to get across to the listener?
Gr& Phee: There are a couple messages in this album, but it's up to the listener to decide where he wants to take them. Like "Home Skillet" featuring Eturnia, this joint is discussing the pros and cons of our home towns from an indie point of view, while "Y U Mad!?!" is an anthem for disgruntled heads who've had enough of BET.

Adam Bernard: You're VP of Operations at DeepThinka Records, which is in Buffalo, New York, not exactly the epicenter of the music world. How are you going about getting your music heard while in a place that's closer to Canada than NYC?
Gr&Phee: We just got back from the Code Brown Tour where we hit the Midwest; Minneapolis, Iowa, South Dakota. We tour at least once a year and we try to hit up all the big events like CMJ, Scribble Jam, North By Northeast, etc. Our next goal is to try to get to Europe in the next year.

Adam Bernard: It's interesting you mention the overseas market. I'm wondering, in what ways, if any, has the nationwide slump in album sales affected your goals as an artist? Have you changed what aspects of the game you're focusing on?
Gr& Phee: Yes and no. My goals have changed as far as I see that retail sales and royalties are not my bread and butter. Live shows are where it's at. So I keep up with as many DJs as I can to keep my music out there without having a budget as I try to get my base higher.

Adam Bernard: OK, you're on a label called DeepThinka Records, you released a thought provoking album, so let's say it's 2008 and Gr& Phee becomes president, what changes would you make as the head of the country?
Gr& Phee: I would first go get the troops and take them all to Rock The Bells. Then I would have my first lady, Eva Mendes, make Bar-B-Q for them after the show. Then I would have the entire secret service relocate to urban areas to combat police brutality. Every person in the ghetto will have private security.

For more Gr& Phee check out myspace.com/grandphee & deepthinka.com and you can pick up Detained @ The Border at CDBaby.com.

Labels: Artists Of The Week
posted by Adam Bernard @ 7:40 AM

DVD Extras We Really Need
Friday, July 13, 2007


A couple of weeks ago it was my dad's birthday and one of the gifts I gave to him was the DVD of Dead Heat, a fairly terrible movie starring Joe Piscopo and Treat Williams as cops, one of whom is dead. The tagline for the film is "You can't keep a good cop dead." Why did I buy this DVD? Well, I like to give people awful movies, it's one of the unique qualities about me that makes me so endearing (is it endearing or annoying, I can never remember which). The Dead Heat DVD features commentary from director, producers and writer. When I was telling a friend this we both commented on how we'd rather hear Joe Piscopo doing a running commentary during the movie. We then started brainstorming about other movies that need better commentary features and my friend commented that I should do a blog post about it. Well, here it is; four DVDs and the official Adam's World improvements that need to be made to them.

South Park: Bigger Longer & Uncut - Sure, Trey Parker and Matt Stone are hilarious, but wouldn't this DVD be even better if the kids were doing the commentary? It could start with all of them wondering when the heck they were filmed ("Dude, someone was filming us? Not cool") and why they keep breaking into song ("Ha ha, you're singing! That's so gay. Wait, now I'm singing. God damnit!"). Cartman could then attempt to get rid of all the other kids so he could have the commentary all to himself. At some point Kenny would be stuck doing the commentary on his own, giving everyone a good 5-10 minutes of nothing but sentences so muffled nobody can understand them. C'mon Trey and Matt, you know you want to make this happen!

CB4 – CB4 is a movie that has never received the special treatment it's deserved. A straight up comedy classic that, as Charlie Murphy noted to me when I spoke with him about it, predicted the now commonplace acts of rappers taking the names of gangsters and gangsters running record companies. With that in mind I'd love to see a special edition DVD of CB4 with commentary from the gangsta rappers and label owners of that era and today. I think it would be interesting to hear their take on the comedy of the film since some of them have, in fact, made themselves the butt of the jokes, whether they realize it or not. Can Irv Gotti really laugh at someone taking the name of a gangster in order to appear to be harder than he really is? And c'mon, you know you want to hear Freedom Williams' thoughts on Wacky D!

Pootie Tang – Another Chris Rock classic, Pootie Tang is the ultimate "turn on your DVD player and turn off your brain" comedy (some of us enjoyed it so much we want a second one!). It's seriously hilarious as long as you aren't hung up on being serious. The Pootie Tang DVD, however, much like CB4, has never been given any special treatment (at some point one has to wonder what the movie companies have against Chris Rock!). I have the cure for this, however; put out a version of Pootie Tang that includes commentary from Pootie himself! The Pootie commentary would be nonsensical and hilarious. He'd explain what's going on in the film and listeners would have no idea what he's saying. I'm not sure how many folks could take it for the full 90 minutes, but I know I'd love it. Plus, could you imagine getting high and turning something like that on? WOW!

The Natural – Some people call The Natural a classic. I consider it the most flawed baseball movie of all time thanks to Hollywood feeling audiences wouldn't like the real ending of the story so they changed it to make Roy Hobbs a hero rather than a man who cut a deal to throw the big game. There is one way that I feel this movie could be made watchable, though, and quite possibly completely unintelligible at the same time, and that's to have Yogi Berra doing the commentary for the DVD. Could you just imagine over two hours of Yogi-isms and nonsensical stories about baseball with The Natural as the backdrop? What would he say about Wonderboy and how long would it take him to say it? Yogi on commentary would be amazing and almost make up for the screwed up ending they put on the film.

So there you have it. Four commentary features that simply have to happen. Are you listening Hollywood? Don't make me come out there. I'll take over!



Labels: Entertainment Commentary, Humor
posted by Adam Bernard @ 7:53 AM

Jack Off
Wednesday, July 11, 2007

I've done a lot of great things with this blog, but my greatest accomplishment may have happened in the past two weeks. For loyal readers who caught the June edition of my Happy Face / Frowny Face column, originally posted on June 29th, you saw my joyful mention of the return of K-Rock. In that mention I refereed to their previous format of Free FM as "quite possibly the second worst idea in the history of radio," adding "only Jack FM was, and still is, dumber." Later in the post I concluded "if only we could get Jack FM to switch back to being CBS FM, give Cousin Brucie back his job, and bring back the Doo Wop Shop, then we'd really be in business!" Well, one week later, on Friday, July 6th, that dream became a reality. So I sit here today, patting myself on the back for a job well done. Oh sure, awful ratings and extreme disinterest played a big part in the death of Jack FM, but I'd like to think my blog post had a little something, or even a lot something, to do with it, too. That's right everyone, I just did the world a huge favor, I killed Jack FM!

OK, so maybe I didn't kill it all on my own, but when I read that Jack FM was such a tremendous failure that WCBS had decided to go back to their oldies format I was overjoyed. As someone who's on radio twice a week nothing could have made me happier than to hear the robo-DJ format had failed in the biggest market in America (New York). Jack FM was the iPod of radio stations with no on-air personalities and no defined playlist. You could hear 3 Doors Down followed by Carol King followed by R. Kelly. It was the station nobody, especially radio personalities looking for employment, wanted.

To put how awful the idea of Jack FM was in perspective let me tell you about this thing we have at WVOF called The Prophet System. At WVOF we have shows run by community members, folks like myself and DJ Halo, as well as student run programs, since the station is a part of Fairfield University. Last year they installed something called The Prophet System for when people miss their shows, or when a time slot isn't filled. Turning on The Prophet System gives listeners a steady stream of music that I joke is "a mix of smooth jazz, death metal, and college rock," with assorted station promos and PSAs mixed in for good measure. The one thing everyone at the station agrees on is that it's always better to have a human on air than The Prophet System. So in our perfect world we'd never have a robo-DJ, yet the idiots at WCBS actually thought it would work as a format. I really wish I could have been there when the guy who came up with that idea received his pink slip.

I have a second, much more personal, reason I was looking forward to Jack FM failing. Back in my younger days when I was just a child living at home I grew up on the oldies on CBS FM. Although I can't remember a ton of things from my youth (which is a fact that drives my mother insane at times) one aspect of it I can remember distinctly is listening to old Top 40 countdowns, followed by Don K. Reed's Doo Wop Shop, during weekend family dinners at home. We'd eat while listening to classic oldies and oftentimes follow it up with my father breaking out some classic records from his own collection. Thinking back on it, those dinners probably helped shape the deep appreciation for, and extremely varied taste in, music that I have today. The switching of formats to Jack FM was, on a personal level, WCBS killing some of the fondest memories of my youth.

Thirteen months was all it took for Jack FM to tank so badly WCBS switched their format back to the oldies station we all knew and loved, and with both CBS FM and K-Rock back my extended car rides and traffic jams are going to be a lot easier to survive. So with all the power I clearly wield here with this blog, a power that I plan on only using for good (of course!), my only question now is what stupid idea do I look to take down next? Quick, someone get me my cape! Wait a minute, someone make me a cape! Damnit, I need a cape!



Labels: Music Commentary
posted by Adam Bernard @ 7:49 AM

Artist Of The Week - padre
Monday, July 09, 2007

A couple of weeks ago I was in New York City and saw a group called padre perform. I had heard their album, Left In a Trade, dug the content, and wanted to check them out live. Their show was fantastic and immediately afterwards I linked up with the band's lead singer, Eli Kaplan, to find out more about the group. padre consists of (from left to right in the picture) Ryan Bair on drums, Rob Weiss on lead guitar, Eli Kaplan on vocals and guitar and Jesse Schleger on bass. Kaplan, the self described "mouth" of the group, is originally from Detroit and his parents grew up in the same neighborhood as Marvin Gaye and Gladys Knight. He says his mother swears she used to ride Stevie Wonder around on her bike. Both of Kaplan's parents are musicians and his sister Lisa is a professional pianist in the new music group Eighth Blackbird. Kaplan jokes "as of now, she's the famous, and incredibly accomplished, sibling." There soon may be a hotly contest battle for that title in the Kaplan household, however, as padre is garnering a nice following in their NYC stomping grounds. This week I sat down with Kaplan to talk about the group, their interesting lyrical content, and what's up with his backwards t-shirts and socks pulled up high.

Adam Bernard: For starters, tell me why you chose the name Padre? As far as I know you aren't a father and you aren't from San Diego.
padre: The name thing is funny. In college a bunch of my friends called me Cool Papa after the Negro League Baseball player James "Cool Papa" Bell. And I like the fact that the word father can be a noun or a verb, and that it has some positive/nurturing connotations. Also, I knew I wanted to have a band name that's one word, just like my favorite band of all-time, Pavement, and I wanted a somewhat ambiguous name that would sound good for a solo artist or a full band like some of my favorite groups; "Kind of Like Spitting" – Ben Barnett and "Pedro the Lion" – David Bazan. Oh, and there was no way I was having a "The" band. The Strokes, The Shakes, The Killers, The Raconteurs, The blah, blah, blah… Aren't we supposed to be creative artists here? Can we make a band name without "The?" Okay, I'll get off my high-horse now.

Adam Bernard: Your lyrics are extremely interesting and very different from what most people normally hear. When you were writing for Left In A Trade were there certain topics and themes you wanted to touch on or was the writing process more free flowing thought?
padre: For me, the lyrics are really important. All my favorite musicians have really interesting lyrics and messages; Bob Dylan, Jim Croce, Elliott Smith. They all have something important to say and it makes their music intriguing because their songs are about what they want to share from their hearts. With Left in a Trade almost all my songs are about my relationships; romantic, platonic, etc. and the ways in which people choose to treat one another, and themselves, as friends and/or lovers. Most of the songs come from an extremely personal place, but at the same time, everyone can relate to them unless they live by themselves, in isolation, on their own planet. Actually, the first four padre albums have already been written, and they each represent different themes, phases, and cycles of relationships. Currently I'm working on albums five, six and seven, but that's a story for another day.

Adam Bernard: On Left In A Trade you have a waltz, this makes me think your influences range greatly. Who are some of the artists you feel have influenced you and how do you feel those influences are apparent in your work?
padre: I grew up hearing and listening to all kinds of music; country, classic rock, classical, folk, rock, pop, rap, soul. I love music ranging from the unrestrained rock of Led Zeppelin to the country lovin' of Loggins & Messina to the blues of Blind Willie McTell to the angst of Bright Eyes. So my songs range in style and sound a lot. padre is pretty straight up indie-rock, but we also have some country, folk, pop, punk, to throw into the mix. One thing I especially love is when an artist refuses to limit themselves to a specific genre. Music is music, and good music is good music. I like to think padre is in the good music genre. There isn't a "good music" section in the record store near you is there? Damn, me neither. We gotta work on changin' that.

Adam Bernard: Very true. Now let's move from the stores to the stage and talk about your live performances. What do you enjoy most about performing live and how do you help to convey they enjoyment to the audience?
padre: I have a ton of fun playing shows. It's great on so many levels. It's fun to be able to play a show with my band-mates and to be reminded that there's a good reward for all the hours of practice together, and it's especially wonderful because I make music to communicate and entertain and a live show really gives you a prime opportunity to have instant gratification in both regards. It's great to watch people dance, or hear them cheer, and it's just as awesome to have somebody come up to you and say something like "hey man, I really liked that line. That really made sense to me". I also feel like sincerity is irreplaceable onstage. My songs are straight from the heart, they're about certain madness, sadness, and happiness I've experienced, so even if I ham it up from time to time the songs already mean a lot to me personally so there's not much acting going on onstage. I think an audience can feel that sincerity and embrace it pretty easily and openly.

Adam Bernard: We have to talk about the gear. The socks pulled all the way up, especially. Describe your style and how it's uniquely you.
padre: Style?!? Ha! Some people, mainly hipster snobs, would say I don't have any style and some people, like my family, might politely say I have a style all my own. I try my best not to concern myself too much with style. Styles are just passing feelings invented to make us the greatest consumers we can be. I generally hate slogans, logos, and advertising. And if you don't believe me just ask my t-shirts, they're always turned inside-out. For real though, I don't know if this is just a New York City thing, but a lot of bands seem to really put an emphasis on style over substance with crazy costumes, outfits and antics. I can appreciate that to a certain extent, musicians are entertainers, we're there to entertain, to excite, to entice, but the bottom line is the music should still stand strong, even when your fans have their eyes closed. As a fan, if you like our wardrobe, then cool. If not, then that's cool, too. Personally, I don't want audience members thinking about what we're wearing when we're playing. I want them to think about, and hopefully enjoy/relate to, the songs. Oh and about the socks, it was too hot that night for pants, still my hairy legs needed some kind of covering, and Cool Papa Bell and the Negro League Baseball players invented that style of socks pulled high. If I'm a true cool papa (or padre), I've gotta be able to pull that look off, from time to time, right? Ha!

For more padre check out myspace.com/padre & shadowheadrecords.com.

Labels: Artists Of The Week
posted by Adam Bernard @ 7:43 AM

50's Lost Unit
Friday, July 06, 2007

I've interviewed 50 Cent a number of times and if there's one thing I can tell you about him it's that in most cases he's one heck of a businessman. Unfortunately, when it comes to his friends he's been going the MC Hammer route, giving them pretty much anything they want. According to a recent interview with XXL magazine, however, 50 has found a pretty interesting to resolve this money flow issue, he's decided to cut everybody off.

Apparently 50 called a meeting where Sha Money XL and Olivia, as well as members of Mobb Deep and M.O.P. were all in the building with him and Young Buck, Lloyd Banks and Spider Loc appeared via a conference call. According to the article, 50 told his roster he wouldn't be assisting them financially anymore. During the interview with XXL he said "I was telling them I wouldn't be there. [In the past] they'd make a lot of money and spend a lot of money and have me there to fix it." Hey 50, I could have told you that would happen with Olivia, she was a Hofstra girl, and I knew plenty of them that did nothing but spend their daddy's money (sorry Olivia, but you we were there at the same time, it's not like you couldn't have seen that one coming).

I guess it's not too surprising to find out that over the past few years 50 has been bailing his team out of disaster after disaster. Olivia still doesn't have an album out. Mobb Deep's was garbage, and they're way past their prime (I know their dozen or so fans will try to point to Prodigy's solo release on Koch, but I'm still saying they're done). M.O.P. hasn't done anything on the label despite being the most talented artists there. And 50's G-Unit cohorts, Banks and Buck, made about as much from their albums this year as your average high school student does during the summer working as a camp counselor. 50 stopping the free ride for his artists is clearly a great move, but the next step should be finding a more talented roster.

50, though being a smart businessman, hasn't been the best talent scout. Over the past few years his label has done nothing but sign has-beens (Mobb Deep, Mase), Release terrible albums (Buck, Banks), and shelve the one group on the roster that still has a good following (M.O.P.). When 50 started signing a startlingly large number of artists to his label it raised more than a few eyebrows within the industry. What was up with his choices in artists to sign? How would he find the time to focus on all of them? And where was he going to get the money to fund all of these albums? Now we have the answers to those questions; he didn't know. That's OK, though, everyone's allowed a misstep, and 50 is still making plenty of money off of his other endeavors (like over $100 mil from his vitamin water thanks to the sale of Glaceau to Coca-Cola).

Right now, if I was 50 I'd cut ties with the vast majority of the artists on the G-Unit roster. If they're not earning their keep buy out their contracts and focus on the talented people who are making things happen. All those extra folks on the roster are doing nothing but taking up time and energy that could be spent on someone who's truly valuable to the company. Also, once the roster has been trimmed, look for one or two artists that don't do exactly what G-Unit does. Though I love M.O.P., both they and Mobb Deep do the same kind of music as 50 and G-Unit. Olivia was the only non hood rapper on the roster, but her work became cluttered with G-Unit guest appearances so we still have yet to figure out who she is as an artist.

The first step 50's taken to reclaim his label and attempt to turn it into something relevant again was a great one. No more handouts. It's kind of sad that it's taken him this long to realize just giving a friend $300,000 isn't a smart decision, but I guess someone finally showed him MC Hammer's Behind The Music. So now that 50's read his roster the riot act and told them to make their own money where is he going to find some artists that are talented enough to bring in some dough? Well, he could give The Game a call… just a thought.



Labels: Music Commentary
posted by Adam Bernard @ 7:50 AM

Murray's Laws - Getting Our Minds Right
Wednesday, July 04, 2007

It's July 4th. I thought about doing something about Independence Day, or independent labels, or albums with America in the title of them, but I'm sure your usual hack editorialists have already done that to death. With everyone having a day off, and in some cases two or three (gotta love a mid-week holiday), I wanted to write about something worth mulling over, something worth spending a few minutes reading and then a few more minutes thinking about. Recently I sat down with rapper Keith Murray and he spoke at length about getting his mind right, which is our Hip-Hop terminology for figuring out what's important in life and re-prioritizing based on that. Since we all have some time to ourselves today what better subject to tackle than self-awareness and self-improvement? Murray's had his own issues to deal with, from jail time to an alleged assault on someone at his former label. That being said, if he can move from that type of destructive lifestyle to the significantly more positive one he has now, what's stopping any of us?

Murray's Law #1 - The first step for Murray on his road to getting his mind right was to get rid of a line of communication. "I threw my phone away," he explains, "first step, throw that shit in the garbage." Murray's feeling was that the vast majority of the people who had been calling him had nothing to say that could possibly move his life forward, so in essence his phone had become a distraction from advancement. Now I don't necessarily agree with throwing your phone out completely, but there's something to be said for turning it off once in a while, or letting it go to voicemail. Back in the day we had no problem having our answering machines pick up all our calls while we were out, only finding out who called us once we were back home. Now we seem to feel the need to pick up the phone every time it rings no matter who's on the other end under the false pretense of "this could be important." Most of the time Murray's right, it's nothing important. If you recall, I feel the same way about email.

Murray's Law #2 – With his phone gone Murray had plenty of time to think in private. He feels this was the next step in his advancement, saying "go sit down, figure out what you want to do in your life, where you came from, where you at and where you want to go." The vast majority of us have goals in life. Some have simple goals, others have vastly more complicated ones, but the key to this step is first figuring out what one's goals are. Personally I've had to do this a number of times. I've taken out a piece of notebook paper and written down what I feel I'm good at, what kind of places I enjoy being in, what kind of people I enjoy being around, and then jotted down my thoughts on how I could get to those places and be around those people more often. Of course there's no blueprint on how to get from point A to point B, but that's kind of the point of the exercise. Not everything is laid out for us, but if we sit down and devise a plan, or two or three plans, and then attempt to follow them, we'll be much better off. Find your goal, map out your path and make it happen.

Murray's Law #3 – This is actually a law I've spoken about before. Murray notes that in order to truly get your own mind right you have to "surround yourself with positive people that keep you uplifted, not around those who come spread gossip and say what's the latest bullshit they heard and who died and who got what." This can actually be the hardest aspect of the getting one's mind right process because sometimes it involves letting go of people we've known for years. I've had to do it and it sucks, but it's always for the better. The combination of putting effort towards your goal and ridding yourself of negative influences is a double shot of positive energy.

I know a lot of people will openly wonder "why would you take advice from a man with a track record like Keith Murray's?" My response is "why not?" Knowledge is knowledge. I've spoken with Murray a number of times and during our most recent conversation, where all of this information came from, he seemed to really know what he was doing, including having both a goal and a plan of attack. Why wouldn't you listen to someone like that? So this July 4th, before you hit the BBQ, or even after you hit the BBQ, take a second to think about Murray's Laws, they can only breed forward movement, and who couldn't use some of that?



Labels: Culture
posted by Adam Bernard @ 7:45 AM

Hofstra Magazine Mentions Me

Judging by my mention here (and Speedy Claxton's mention right under mine) Hofstra Magazine's lead time for their Class Notes section is about a year, but I still think it's very cool that my old school is recognizing me.



Labels: Quotables and Press Features
posted by Adam Bernard @ 7:45 AM

Artist Of The Week – Homeboy Sandman

A lot of rappers will tell you they have a long history of hustling in the street and dealing drugs, even if most of the time it isn't anywhere near the truth. Homeboy Sandman is a little bit different, however. He'd rather tell you about how he caught a free ride to Penn and what he's learned during his time traveling the world and being a teacher in Queens, NY. Stressing education over street life, Homeboy Sandman openly wonders "isn't anybody else kinda perplexed by this coincidence that all the best rappers just happen to be gun toting drug dealers, too? Why can't anybody who works at Citibank rap? Is there some type of connection between being a criminal despicable person and having praise worthy musical capabilities?" For Homeboy Sandman the answer is an emphatic no. I caught up with the New York native this week and asked him about what he's seen traveling the world, his thoughts on rappers as role models, and what kind of impact his parents have had on his life and music.

Adam Bernard: Tell me about your name. How did you become Homeboy Sandman and what does it mean?
Homeboy Sandman: The Sandman is the cat that puts dreams into your head, all that imagery, all that imagination. It's so vivid sometimes it seems real. Then there's the slang, "puttin heads to bed," popularized by architects EPMD. So they way I create all different types of colorful images and dreamweavery, that's Sandman, but at the same time it's Homeboy Sandman. This is the Sandman, but he's your Homeboy, he lives in your building, he comes by to borrow milk, eggs, things of that nature. He's out front when it's hot. He's cracking jokes. He's your peoples, He's your homeboy. When you see him around the way you yell big up. So I'm the Homeboy Sandman.

Adam Bernard: You are the first generation offspring of immigrant parents (Dominican father, Puerto Rican mother). How has this helped shape your music?
Homeboy Sandman: My parents listened to all that old Spanish stuff. That proved to be a really good influence on me because you find a bunch of dope beats sampling that stuff and not only that but lots of the beats of Spanish music are real similar to each other if not exactly alike, so lots of time Spanish artists need to depend a lot more on their delivery and their lyrics to set them apart. I try to do the same thing with my flow, even though I get to use a bunch of different dope beats, too. My father is a real music man, he loves the Spanish stuff, but he's always listened to a wide variety of tunes, like the old Motown and jazz. He played all these different things all the time so I was really lucky to have lots of musical variety during my upbringing. Due to that my range and appreciation for different sounds was expanded. Thanks pop.

Adam Bernard: What do you feel makes you unique in this cluttered Hip-Hop world?
Homeboy Sandman: My music is 200% brand new. I do songs nobody's ever done before. I do songs where I'm a newscaster giving cats the real scoop, breaking down from local to national to weather to sports. I do songs about breaking into radio stations and holding cats hostage until they spin my cuts all day. I do songs about falling in love with girls in pizza shops and my heart breaking when they tell me they have a man. Cats do don't do songs about this stuff. Cats don't use the words I use. I got vocab. I'm well read. You might have to hit the dictionary a few times, but that's a good thing. We need to know more words. Rap cats these days, you can't even tell one verse from the other. Everybody's using the same 50 words. (Find the pun in the last sentence.) All my verses sound different. I might use three different flows on the same song, and my number of flows is ever expanding as is the universe. And my joints is music! My voice is an instrument. I don't write verses and lay them over whatever beat. I get my beat first, then I sit with it and I lay my instrument over it. Assonance, dissonance, alliteration. If I wasn't even saying words it'd sound dope. I'm a musician. I'm trying to please your ear, I'm not trying to impress you with my image. My music is for the music people. I recognize that that's a minority, but I don't need to be a zillionaire. I just need enough money for food and rent. That's it. And fresh Reebok classics.

Adam Bernard: According to your bio your "commitment to academic excellence" has afforded you the opportunity to travel throughout the United States, Europe, and the Caribbean. Talk to me about this and what you've been seeing and doing in your travels.
Homeboy Sandman: I've always been an academic type. My parents never let me do a thing unless my homework was done first. So they instilled good habits in me. It's real unfortunate that this made me something of an anomaly amongst my peers, and as time went on I started to recognize that I was being afforded special opportunities just because my grades were better. So I got to go to a rich fancy high school up in New Hampshire. There I learned that being poor was much better than being rich 'cause rich kids are fucked up! Then I got to go to Penn in Philly for basically free. While I was there I did all different types of programs and always took full advantage of everything. To make a long story short, during my college years I got to go to Cali for free, North Carolina for free, England for free, I can't even remember all the places I got to go to for free. What I learned more than anything else is that people are generally the same everywhere. Our differences are cultural differences, like what we wear and eat and how we talk, but nobody's tougher, nobody's smarter, nobody's cooler. Another thing I've recognized is that all the nonsense that they pump through every possible media outlet to brainwash our young children makes people think that we have it bad in this country. Quality of life is about the opportunities you have to get what you want and what you need. There are no ghettos out here. When I was in Puerto Rico I took a shower and it was like somebody was ringing out a paper towel over my head. In the Dominican Republic people shit in holes in the capital. Cats don't know about that in this country. I mean, homeless people do, but not the cat from the projects bitching that he never had nothing. He had hot water. He had shelter from the rain that wasn't gonna fall in if it got too windy. I went to Cali and in the poorest sections everybody's got a house and a car. I thought the only reason people needed money in the first place was to get a house and a car. Lots of our people are brainwashed into thinking they're in hell and then they act like it. I'm not saying everything is sweet, things could always be better for anybody anywhere, but we definitely spend a lot more time accentuating the negative than we do the positive. I think the truth is, most of us have more than enough positive and we don't even know it.

Adam Bernard: With you doing all this travel and working with kids I'm wondering what your thoughts are on rappers as role models.
Homeboy Sandman: Rappers are the biggest role models kids have these days, Black kids and Spanish kids. How could they not be? They're the only heroes that look like us that we're given besides athletes, but their influence is much stronger than athletes because you don't have to watch a game if you don't want to, but there's no way in hell that you could live around the way without hearing rap music constantly, from your TV, radio, cars passing by, other people walking by you rapping out loud while. I was a high school teacher in Queens for two years. All these kids are doing is trying to imitate rappers. The way they talk. They way they dress. They way they behave. It's real sad. People are always like, it's just music, it's the parents' responsibility to make sure their children don't take it seriously. Fuck that. Yeah, parents are doing a shitty job, but that's no reason to give carte blanche to the music industry. Parents are the first line of defense, just because they fail it doesn't mean all other lines of defense are absolved of responsibility. Rappers wear pink and bike chains, kids wear pink and bike chains. Rappers say fuck bitches, kids say fuck bitches. What's up with this whole denial thing going on in our community? Your child's hero, the person hanging up on his wall, the person whose message he pumps into his ears 24 hours a day, is saying that he's cool because he sells drugs, because he carries guns, because he doesn't give a damn about women. You don't think that's going to affect you're child?

For more Homebody Sandman check out homeboysandman.com & myspace.com/homeboysandman.

Labels: Artists Of The Week
posted by Adam Bernard @ 7:45 AM