Artist Of The Week – Chadeo
Monday, April 30, 2007

Like a lot of kids, Chadeo's musical tastes were influenced by his parents, most notably his father, but unlike a lot of kids, music was the only way in which they could relate. Chadeo's father suffered from Agoraphobia, an illness that caused him to become very anti-social, there was less and less talked about between the two. There were, however, memorable sessions spent listening to old jazz records. As Chadeo grew up his love of music grew with him. He learned all the ins and outs of production after taking a job at Horizon Music Studios in West Haven, CT, where he ended up working with the likes of K-Solo and Bobby Brown. At this point Chadeo was working non-stop, but this came as no surprise to him as he notes, "when I decide to do something, I put every bit of my mind and soul into it. I lose track of everything else around me, and involve my whole self into what I'm doing. This, to me, is the definition of passion." Today I'm sitting down with Chadeo to discuss that passion, as well as his upcoming project with Adeem from Glue, and who this Mr. Grynch character of his is.

Adam Bernard: You've worked on a number of projects, start off by telling me about what you have coming up with Adeem from Glue. How did you two link up and how will this project differ from his effort as one half of Glue?
Chadeo: I met Adeem through my friend M-One (Jay). One night while bouncing from bar to bar Jay played me some of his songs, and I was hooked. I love a lyricist that creates songs with meaning and content. There is a loneliness in Adeem's music that I connect with. I guess being from a small New England state creates that strange disassociation with some of the outside world. For a while I was DJing at this club in New Haven called Funktion. I asked Jay to get in contact with Adeem and see if he would perform. We did that show on April 1st and our slogan was "Don't Be An April Fool" It went off great! He has an excellent presence on stage and relates real well to the crowd. After that I brought him in to Horizon and we recorded one song together. That song is my favorite song I've ever done. Since then we stayed in touch and last year he sent me an a capella of his song "A Lot to Say" which is on their recent Fat Beats Records release Catch As Catch Can. I took the a capella and made my own beat for it. They are currently performing that remix on their new tour. Adeem recently IMed me and asked me to produce some songs for his next album. This is one project I can't wait to get started on. We haven't discussed content yet, but I'll tell you that one of my goals is to do a song that brings him back to the old school, use some classic samples, and have him lyrically just have fun with it. I would like to find a way to make him commercially viable while still keeping his roots in the underground. I think one difference is the music will not be as dark. As much as I love what they do I'd like to open the boundaries a little.

Adam Bernard: What's your production style? How do you approach creating a beat?
Chadeo: I guess I'm old school. I like my samplers. I wish Pete Rock and Primo were still the top producers in the game. Drums are the most important part of a Hip-Hop beat. My first approach is figure out the drums. I don't stick to any one style, I like to experiment with a lot of them; looping, chopping, slicing, whatever. One thing I like to do is after I chop up my snares and kicks, I'll layer a drum loop underneath it, and shift around the hits to set up the groove. This does two things: one, it creates space between your drum hits. It helps to create that ambient sound that chopped drums don't have, and two, by shifting the hits to fit the loop that is buried underneath, you make the drum pattern sound more natural, and not programmed. There you go kiddies… today's lesson in drum program 101.

Adam Bernard: What inspires you musically in 2007?
Chadeo: Hmmmm… Jameson! A bottle of Chianti and some fava beans? My daughter definitely inspires me. Right now I'm reading a lot and I'm trying to use the structure of stories in written word, and translate them into how I musically tell a story. I like the way Chuck Pahlaniuk tells a story. The only problem with reading his books is that you walk away with a rather pessimistic view of the world. When it comes to artists, Apathy! He's an animal on the mic. There isn't an MC out there right now that can handle him. He has developed so much from his early days. If you're reading this Ap, we got to do a song together!

Adam Bernard: Do you have any moments from your past that make you pull a Homer Simpson and go D'oh?
Chadeo: I'm not sure of the year, but I know I was somewhere between 19 and 21 years old, when I met Skeff Anselm. My friend Malachai and I were going into The Bronx on a regular basis working out of his studio. Skeff had these two beats that we loved, and wanted to spit off, but he kept saying they were for Brand Nubian or some shit, and of course he was trying to get paid, so in retrospect I understand. So instead we started working on this other beat and I have to admit I wasn't too into it. After several sessions working on this thing we ended up scrapping it because neither of us were feeling it. Fast forward another year and De La Soul has this song featuring Mos Def called "big brother beat" and I'll be damned if it wasn't that beat that we just "weren't feeling."

Adam Bernard: Finally, tell me about your dual personalities. Who is Chadeo and who is Mr. Grynch? Which personality is more likable?
Chadeo: Ah the name I love to hate! The name Mr. Grynch came about many moons ago. I used to live in a cave at the top of a mountain, and these pesky little fuckers in their village below would sing these God awful songs all day… sorry, acid flash-back. Yes that name came from my sadistic side, my dark side, sorry George Lucas but I had to use it. Back in the days of illy-blunts, acid and lots of whiskey. Chadeo is basically me, the same guy who answered these questions, the too-smart-for-his-own good nerd that loves books, beer and beats. Mr. Grynch is the obsessive part of me, the depressive side, all of my anxieties, and pent up hatred that boils over every now and then. Mr Grynch is the guy who pisses on your car door handles for taking his parking spot. He is probably also the guy that will hand me the first class boarding pass to looney-ville, where everything is bright white, and padded. But he really is a nice guy!

For more Chadeo check out myspace.com/mrgrynch.

Labels: Artists Of The Week
posted by Adam Bernard @ 7:47 AM

Missing Girls
Friday, April 27, 2007

Sometimes I look at the landscape of the music industry and can't help but scratch my head and wonder why certain people haven't made it. Some artists seem to have everything going for them but for one reason or another it just doesn't happen for them. The list of artists that fall under this heading goes on for quite a while, but today I want to focus on three women in particular, three very fine women in particular, who I cannot for the life of me fathom why they aren't bigger than their current standing in the industry; Claudette Ortiz, Christina Milian and Charli Baltimore.

Claudette Ortiz – As the really fine female third of City High Claudette graced a number of men's magazine covers and her ass was once considered one of the best in all of music. But never has a woman gone so quickly from the cover of King to the side of a milk carton. What makes her disappearance from the radar even stranger is that she was associated with Wyclef Jean, a musical genius who continues to pump out fantastic music year after year (even if the sales numbers don't necessarily reflect how great those albums are). Wyclef's previous female counterpart went a little crazy and started pushing out Marley children like it was her occupation, and it looks as though Claudette, even though as far as we know she still has all her faculties, is following in Lauren Hill's footsteps when it comes to contributing to the nation's overpopulation. She has one son with a rapper by the name of Malicious Jynx and two more by current husband Ryan Toby, who was another 1/3 of City High (clearly Robby Pardlo, the final 1/3, wasn't a cockblocker). I know I can't be the only one who misses seeing her grace the pages of magazines in various states of undress. Let's just hope Toby makes some dough with his songwriting skills and independent label because I'd hate to see Claudette with her son at home cryin all alone on the bedroom floor cause he's hungry, and the only way to feed him is for her to sleep with a man for a little bit of money.

Christina Milian – It's a rarity for a woman so fine to become so inconspicuous, but that seems to be exactly what's happened to Christina Milian. She convinced a nation of women to "Dip It Low," but her label couldn't convince listeners to dip into their pockets so they told her to hit the skids. Christina had her movie career to fall back on, though, right? I mean, she's been in over a dozen major motion pictures, even starring in quite a few. Well, have you seen her in anything lately? Is her agent even alive? A woman as gorgeous as Ms. Milian should not be living in anonymity, but as of now she's been relegated to being nothing more than a Page Six footnote whenever she starts or stops dating somebody. First there was Nick Cannon and now she's with Cool from Cool & Dre, a production duo who have been flying under the radar a bit as of late. Then again, if I had Christina Milian on my arm I wouldn't be that amped to head into a stuffy studio with a bunch of rappers either. With her penchant for dating the "C" list (Cannon, Cool) it's only a matter of time before we see Milian with George Clinton, James Carville, or Cap'n Crunch. Then we'll finally get that Christina Milian - Cap'n Crunch sex tape we've all been waiting for. You may know how to dip it low Christina, but only the Cap'n can pop your crunch berry.

Charli Baltimore – Another seriously gorgeous woman (sensing a trend here? I only care about where the really good looking women went), Charli Baltimore had her career thrown off track a number of times. First there was the Untertainment incident. During an interview I did with her a few years ago she said she didn't even know the label was folding until she read it in the paper only a few short weeks before her album was supposed to come out. Then came Murder Inc. Time for a quick time out here because despite the successes of Ja Rule and Ashanti I think anyone should be wary of a company that has a felony in its name. Charli signed on to be a part of Irv Gotti's team anyway and for a while things were working out. She was guesting on a number of songs and even had an album ready to go. From what I heard of the album, which was to be called The Diary, it was pretty dope, but instead of having that album be released her label was investigated for a number of illegal activities, quickly making it the footnote in Hip-Hop history that it is today. Once again, no album for Charli. I still want to hear a Charli B'more album, though, even if she did have that line about having two razor blades in her mouth while giving head. So I guess I would like to hear from her, I just wouldn't like to get head from her.

Claudette, Christina and Charli, when will we see you again?



Labels: Humor
posted by Adam Bernard @ 7:54 PM

Russell Simmons On "Doing You"
Wednesday, April 25, 2007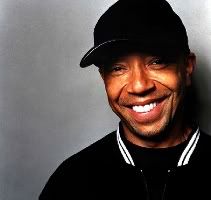 He is an icon. There's no other way to describe Russell Simmons and his 25 plus year career as an entrepreneur that has included the founding of Def Jam Records, Phat Farm clothing, the Hip-Hop Summit Action Network, and numerous philanthropic organizations. Simmons released his latest book, Do You: 12 Laws to Access the Power in You to Achieve Happiness and Success, this week, and I sat down with him to talk about the book, as well as his thoughts on the 2008 election, and why he sees rappers as being more charitable than a lot of politicians.

Adam Bernard: You just came out with another book, Do You: 12 Laws to Access the Power in You to Achieve Happiness and Success, talk to me about it.
Russell Simmons: Yeah, I'm excited. Oprah Winfrey told me to change the title to Do You a month ago and I told the publisher. He went home from the golf course and burned all the books. I'm serious. It was a good title she gave us, though, Do You. It was called 12 Laws of Success, but then she liked the third chapter so much and I said you know it really is about your inner voice so Do You is really the theme of the book. I think there's nothing in the book new, it's the same shit from The Bible, The Koran, The Torah, the Buddhist scripture. I'm talking about the same stuff. I got it from the Yoga Sutras for the most part, or from the Bhagavad Gita, but it's the same. A Christian reverend, he says the same shit as me every day. So I think when you understand scripture translated properly the laws are unbreakable and are exactly the same.

Adam Bernard: So you're basically rewording things so people can understand them a little better.
Russell Simmons: Here's the thing, if you don't know what I'm talking about then I made it up, but nothing in this book comes from me, it all comes from God. The laws are unbreakable, it's common sense. People have to learn to have faith and resilience and to put their head down and value the work more than they value the prize because the prize is not the toy, the prize is the work itself. You could use these laws and acquire junk, but the real secret is how do you become happy and that comes only when you have an intention to acquire things that inspire others or lift people up, and not for a minute but for a long time. Stable lasting happiness is what you want to give people. This obvious shit is said over and over and over again by everybody and heard by everybody, but not adhered to by most people.

Adam Bernard: Why do you feel more people don't get it?
Russell Simmons: Because they don't have faith. God realization comes from clarity, complete focus. Complete concentration slows the world down to a standstill where you can see God's work everywhere, but instead of doing all the things that promote that clarity you get high. What does getting high do? It makes you feel euphoric, like as if you were some realized or enlightened being, the world slows down, only it's not from clarity it's from a dull perception. The Yoga, they say Christ consciousness, or Nirvana, comes from stopping the mind from the noise. The noise is all the shortcuts and stuff that separates, it's the rethinking of what you already know. That's why you gotta slow the noise down so you can see it.

Adam Bernard: What are your hopes for the book?
Russell Simmons: I hope that people get something out of it. They say "what about a revolution?" I say all the revolution in the world will never amount to anything unless there is revolution in the state of consciousness amongst people, so if I can promote a little bit of consciousness and lift people up one degree then I did something.

Adam Bernard: Do you have a specific audience you're looking to have pick this book up?
Russell Simmons: Well you know it's for Jinx Da Juvy, the rapper that just left my office. He just stopped using his crutches, now he got a cane. He was shot up, he's been through shit, that's like my son, I see him growing, I see the fact that me spending time with Jinx made a difference in his life, me working with him matters. If I can get more people to be like Jinx, if this book can inspire more people to change their lives in the ways I've seen Jinx change his then that's what it is, it's about that.

Adam Bernard: It's no secret that you've been getting more and more involved with politics over the years. Have you decided who you're going to support in '08, and if yes what about that person makes him someone you'd like to see be the next president?
Russell Simmons: I like Dennis Kucinich, how bout that? If you were black you'd have to like him and if you were interested in preserving mother earth you would like him, and if you were interested in fighting poverty you would like him. If you were interested in practicing a different relationship with not only mother earth but all of the species on it, as a vegan, like him, you'd like him. If you're interesting in lifting the planet up and having a higher consciousness you'd like him. No one else knows about him, but I'm just making a point. So I like (John) Edwards talking about poverty. I don't think (Barack) Obama's bad, and I don't think Hillary (Clinton) is bad. I think all of them are good. I'm gonna meet with (John) McCain, I like what he said about freedom of speech one time when Hillary was listening to the polls and attacking rap. I listen to all of them, but I want somebody to promote fighting poverty worldwide. If you do that you're promoting unity instead of war. Let's promote something better. In terms of the cycle of violence that we promote and are a part of, can we reverse it? Can we slow it down? Can we create relationships with people that lift them up and they in turn support us? There are a lot of questions here about the political agenda of the rich versus the poor. They don't do it on purpose, they just end up getting their own tax breaks. They're only gonna help some people when they get a tax break. You can't figure that out but they say it.

Adam Bernard: What are the chances you'd ever consider running for public office?
Russell Simmons: I can't run for shit. I have a horrible background. All the drugs I took, the shit I did.

Adam Bernard: Every nominee for president now seems to have some sort of a past.
Russell Simmons: Every nominee for president has been high, that's true. I don't know if I'd be good in politics, but I know that I like supporting those who are lifting people up, I think that should be my mantra, I'm going to try to keep it at the front of my agenda.

Adam Bernard: No interview with you is complete without at least one Hip-Hop related question. A lot of folks would like to have people believe Hip-Hop is dead. I'm not one of those people, so hit me with some of the things going on in Hip-Hop that you're digging, or that are inspiring to you, right now.
Russell Simmons: What I like about Hip-Hop, I like Eminem's Shady charity, I like 50 Cent's G-Unity, I like Chingy for Change, I like Nelly's Fo Sho 4 Kids, I like the Ludacris Foundation, I like Daddy's House, I like the Sean Carter Foundation, I like our Rush Philanthropic Arts Foundation, I like our Hip-Hop Summit Action Network, I like our Diamond Empowerment Fund, I like our Happy Hearts Foundation, I said ours but I like everybody else's too. There are so many examples of good citizenship. For instance if you name a rapper I'll tell you the name of his charity, if you name a politician I can't tell you the name of their charity.

Adam Bernard: That's pretty telling.
Russell Simmons: That's the point, right? It's telling. You name one of these poets and you hear a consciousness or awareness of the suffering in people in their communities and around the world. You don't hear that from the politicians, you hear this irrational ideology that explains why we hurt people and why we abuse the planet and take advantage of its resources. We hear that constantly and there's a lot of fear being expressed by a lot of people, but in rap you hear a lot of truth. So I'm not saying that they're perfect, rappers are examples of how imperfect we are, but we still love em and we still know that they're more conscious than their competitors.

Do You is currently available in bookstores everywhere.



Labels: Culture, Entertainment Features
posted by Adam Bernard @ 7:40 AM

Artist Of The Week – Domer
Monday, April 23, 2007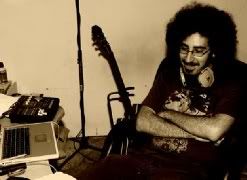 Originally from Connecticut, but now a Brooklyn-ite, Domer has been making a name for himself musically in a number of different capacities. Whether it's been his work as an MC and producer for Mindspray and brokendomer, his solo efforts, or the beats and songs he's produced NikeBasketball.com, SonyEricsson.com and other nationally aired TV commercials, the hard work he's been putting in over the years is finally paying off as on April 26th Work With Me, his latest solo album, will be coming out on the UK based label Skipping Beats Records. In his career Domer's shared stages with KRS-ONE, Grandmaster Caz and Melle Mel and today he's sharing some of his time with me to talk about his work, how his process differs depending on the project he working on, and why it took the urging of a friend to get him on the mic.

Adam Bernard: Talk to me about Work With Me. How does it differ from your previous solo effort and what are you hoping to get across with the record?
Domer: I think as a listener you can really hear me forcing myself to try new things that I'm not necessarily comfortable expressing, both in the production and lyrics, but there was no master plan for the record, it's more a collection of my favorite tracks from a particular period of my development. Each one is kind of a different perspective and a different issue that was bothering me. A lot of this record is about being trapped by my own context, from my job to my personal relationships to my political place in the world. There were all these conventions I was struggling to break out of and all these things that were hard to say in real life, so I guess I get that stuff out through the music. It's hard to be comfortable with your own presence on a record, probably because it's a reflection of yourself, and hard to see yourself clearly as a person in general. At some point though, you make the decision to either make an active change or just be who you are. Once you've made the decision, you're free to stop caring and apologizing because good or bad, at least you've thought it through. Since a lot of this album is about the process of growing through those issues, the title is meant to be sort of apologetic, sort of demanding and sort of inviting. Work with me here, people!

Adam Bernard: A lot of people are going to label you as a "hipster" artist. How do you feel about this tag and what does it mean to you?
Domer: A hipster, eh? I never really thought of myself that way. I think of hipsters as having more of a disaffected, "cooler-than-thou" vibe. I'm not nearly cool enough to pull that off. None of this is ironic - it's heart on my sleeve kind of stuff. Maybe "hipster" refers to the genre I'm working in, since it's kind of post-Hip-Hop or whatever. I guess I could see that, but I'm just trying to make the kind of stuff that I'd personally want to listen to and I don't consider it to be Hip-Hop at all, I just want to write songs that are honest and evocative and that people really enjoy listening to.

Adam Bernard: You have a lot of work available right now, from your solo efforts, to your music with Mindspray to your work as one half of brokendomer. How does your mindset change depending on which project you're working on?
Domer: With Mindpray I just try to come with hype verses, more straight up MC style. With brokendomer, we're in our own little world. brokeMC is my best friend and we just goof off and have crazy conversations, then try to translate those conversations into rhymes. We try to be a little more rocky and spacey or something, I guess, but honestly that project kind of has a life of its own. We can't control it. Domer solo stuff is much more personal and introspective, but also kind of crazier in a way. It's also where I feel free to sing instead of rap or get really hooky or over the top. It's my chance to basically imitate all of my favorite music and combine my favorite ideas in my own way. A lot of the themes are the same as in my collabs, but the tone is different, because it's just me doing my thing. Everyone has a particular way of thinking, I guess this just reflects mine. I like to show the sides of my personality that don't necessarily come out in my personal interactions.

Adam Bernard: As an MC and producer which aspects of each craft do you find most rewarding?
Domer: I've been writing music since I was eight years old, first on piano, then on guitar in rock bands, then in jazz and funk instrumental bands, then eventually on my laptop. So I love producing, I'm a total nerd with it. Writing a good melody that sounds like the songs in my head is an awesome feeling. I make tons of beats, but there are certain ones that give me this warm feeling inside and reminds me of being a kid and hearing the first music that I ever got excited by, or sometimes playing in my first bands, and that's what I ultimately go for. I love bridging the gap between hip-hop and indie song-writing. As a vocalist, I'm still experimenting with a my style and I hope I'll always be trying new things, but every so often I make a song that perfectly expresses a certain emotion that's been bugging me that's really hard to express any other way. When I do that, I just listen to it over and over in my headphones all day for like a week and it's like therapy. Somehow just having the emotion described and documented like that makes it tangible and easier to deal with and get over. That's really my goal - capturing and labeling emotions with three minute pop song descriptions.

Adam Bernard: Finally, I hear you weren't an MC at first and brokeMC had to convince you to rhyme. Is this true? What's the story?
Domer: Ha ha, yup that's true. Well, sort of... I've been playing in bands since I was 13 and wrote songs and sang for quite a few years. In college I was much more into instrumental music, both live and electronic, so my lyrics fell by the wayside. I still wrote, but just never performed any of that stuff. I had recently made an EP of quasi Hip-Hop for fun when I met broke, and he's the only Mindspray dude who ever heard it, and he is definitely the guy who convinced me to take that back up and get serious about it. I actually wrote the lyrics to one of the songs on the first brokendomer ep ,Machine In Your Station, but had broke rap it cause I didn't like my voice on tape. I've always had a problem thinking of myself as an MC, because I'm so not that guy. I'm not a performer type, even though I've now grown to love it. Writing raps is fun, it's a whole different kind of challenge, finding clever ways to make words and sounds fit together. And freestyling is fun as hell too, but I could never make one of those tracks that's not about anything but rap and rapping and being a rapper. That's definitely not me. I'm not an MC, I'm a song writer. David Byrne said "the better a person's voice is, the harder it is to believe what they're saying". I think that's incredibly true, and my voice is terrible.

For more Domer check out myspace.com/DOMER and brokendomer.com.

Labels: Artists Of The Week
posted by Adam Bernard @ 7:56 AM

Stop Letting Your Inbox Own You
Friday, April 20, 2007

For those who may have missed it, it rained a bit on the east coast this past weekend, and by "a bit" I mean I started to gather up two of every animal with worries that I may have to very quickly find a girlfriend because someone was going to have to help me repopulate the planet. Of course the rain eventually subsided but not before it dumped a record amount of H2O over the area. On Monday morning the east cost looked shipwrecked, but all was fine for me until around 11AM when both my internet and my home phone connections went down. A billion concerns entered my mind, but one stuck out the most; how was I going to do my job? Well, after managing to live my life and do my work with no home internet connection or home phone for 24 hours not only did I have the answer to that question, but I also realized something very big, I was not using my time online to the best of my ability. I'm guessing a lot of you may have fallen into some of the "I must be online at all times" traps that I had, so today I'm going to break down some of the ways we can all more effectively use the net.

My first big worry when my net went down was that I wasn't going to be able to answer emails in a timely fashion. I ended up making runs to the library, which has free WiFi, with my laptop. My well executed plan led me to being at the library at set times when I felt my email inbox would be filled with the most work-related messages. What I found was, although it can be nice to reply instantaneously to things, it's not necessary, and by not responding right away I was able to deal with more of the interview pitches people were sending me at once and not worry about double-booking days because I had everything in front of me.

Email is a great tool, but we've become far too enamored with it. We're all Pavlovian pooches waiting to hear the click of our inbox so we can instantly see who's looking to get in touch with us. The reality of it all is that most of the time we end up having email conversations that don't lead to much of anything and a seemingly endless amount of IMs open at once. Here's an idea, try not getting into an IM convo for a day. Instead, call whoever you want to get in touch with, that way when the conversation ends you won't already have four more started, four more that you never intended on having, which is the ultimate danger with IMs. Another great idea is to sign off when you're done answering email and work on something that you don't need to be online for. What I found was that without the distraction of the click of my email inbox, or even worse, the anticipation of the click, my concentration was improved tenfold. Even when my net was back up and running I continued to sign off after answering the morning emails and went to work on some articles I wanted to edit. In an hour I had three down to reasonable sizes and they were all top notch. Once finished with the task I signed back on and answered all the new emails in my inbox.

I know some of you may be skeptical, or even scared to close your email inbox, but it really does help you complete projects in a much more timely manner. Want to get something done? Then stop with the mindless emails about nothing, the IMs that lead nowhere, and the web surfing that just acts as a passive form of procrastination. By being forced to take my laptop into the library to work I found myself not doing any of those nonessential things that do nothing but take up our time. I logged on, handled my business, and left as soon as I was done. Incidentally, this can also lead to more free time in life because your work will be done a lot quicker.

In the end, losing my net for a day turned out to be a blessing in disguise because it made me better at my job. In the two days since it's been back up and running I've signed on less and gotten a lot more work done. I've also come to the following realization: Do you know what you call an email that you have to answer right away? A phone call. Because if someone really needs to get in touch with you, they'll call, and if they don't have your number, they don't really need to get in touch with you. Now sign off and get moving on something you need to do, or even something you want to do, because responding instantaneously to those emails and IMs is only slowing you down.



Labels: Culture
posted by Adam Bernard @ 7:58 AM

Dude, Where's My Mixtape?
Wednesday, April 18, 2007

In a classic scene from the 1992 movie Juice, Omar Epps' character, Q, is looking to sell his latest mixtape to a friend. The friend initially balks when he hears the new higher price for the tape. Q asks if the last party was hot. His friend replies yes. Q then asks if his friend scored with the girl he was looking to score with. His friend smiles, and says yes. Without another question being asked or word being said Q then hits him once again with the higher price, which his friend ends up paying. This is what the mixtape scene used to be like. There used to be DJs who would release tapes that everyone knew would have the hottest music and make for the best parties. Fifteen years after Q was raising his rates in Juice, however, the game has changed significantly, and the mixtape scene is one that, although crowded to new highs in terms of product, has been weakened to new lows when it comes to talent.

DJ Yonny of Power 105.1 in New York laments the current mixtape scene saying "it's not about skills anymore, it's not about the hottest mixes, it's all about who has the first exclusives and artists on your mixtapes, that's all it is now. The level of skill has gone down tremendously since the ages of Kid Capri, Red Alert and Marley Marl." DJ Status of Hushh, which stands for Help Us Save Hip-Hop, agrees, saying "in the past several years the whole rap game has taken a step up with commercial exposure and a step down with talent and skills. The result has been the game has been getting oversaturated with the so-called mixtape DJs and rappers." So-called is right according to Yonny, who gets frustrated by the fact that "now you can just put the two letters DJ in front of anybody's name, put it on a mixtape, put a couple of tracks on it and you become a DJ." Milkcrate Athletics founder, and internationally known DJ, Aaron LaCrate feels what's happened to the mixtape scene is a "tragedy" for this very reason, adding "at least cut, at least do something that is gonna raise the bar and is gonna have some sort of competitive edge. If you're such a businessman and you're so concerned about your product and saying it's dope, make that shit the best that it can be."

DJ Halo of the Mindspray crew feels there's a simple solution to a major part of the mixtape problem, and that's using the proper semantics. "People need to start using the word mixtape in a better sense," he explains, "these compilations need to be seen as what they are, as compilations, not a mix because there's no mixing involved. And just because it's low priced doesn't mean it's a mixtape, it just means it's a compilation that nobody else wanted to put out so they put it out themselves." Halo continued, adding "just call things what they are. there's no shame in putting together compilation discs."

The commercial explosion of mixtapes and subsequent deterioration in skills started around the time that CD became the medium of choice. Status points out "it brought a better sound quality and made it easier for duplication, but now we have internet DJs creating mixtapes when they have never touched a Technics 1200 in their life. That's sad!" Philly's mixtape king, DJ Meddafore agrees, but notes the ease of using a CD has one huge benefit for everyone involved. "With CDs people can easily skip past tracks or artists they don't feel," he explains, "but at least they still have the chance to hear something. With mixtapes people would be more likely to just stop the tape instead of fastforwarding it." He adds, however, that the future looks bleak for the mixtape with the internet age taking over. "With MP3's people are not going to be eager to download tracks or mixes from artists or DJs they've never heard of. People will sleep more than they are now."

In the end, long gone are the days of the 90 minute mix that jumps the party of right. Now the vast majority of mixtapes are CDs with a smattering of popular hits mixed in with whatever else the "DJ" can get. The real DJs out there know the ship needs to be righted and Meddafore is calling on a group that not many feel is a friend to the mixtape world to do it, the record labels. "The record labels need the mixtape scene to break their new artists, to build street cred and to help start a buzz," he explains, "without mixtapes and CDs record sales are going to go down and people are going to be less likely to find and develop new talent." With album sales at record lows Meddafore's thoughts are backed up by the numbers, so maybe labels should listen to him when he says "DJs are better A&Rs than most of the people labels hire."

It would be an odd turn of events to see the best mixtape DJs, the same people who used to drive the labels nuts by grabbing the songs they weren't supposed to have, all end up being A&Rs. A poetic 180, if you ask me. In the meantime, however, I'll continue to wonder, dude, where's my mixtape?



Labels: Music Commentary
posted by Adam Bernard @ 7:54 AM

Artist Of The Week - Braille
Monday, April 16, 2007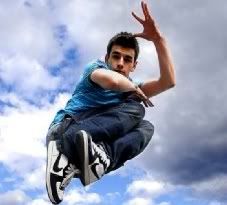 Most rappers have opened for, or performed with, a litany of other artists, but Braille is one of the few who can say he toured with the one and only James Brown. The Hip-Hop Is Music CEO and MC calls it the highlight of his touring experience as he opened 20 shows for the Godfather of Soul between 2005 and 2006. Braille toured as a solo artist at the time, though he also has a crew, Lightheaded, where he's joined by Ohmega Watts and Othello. Late last year Braille hit listeners with his third solo effort, Box Of Rhymes, and today I'm sitting down with him to talk about his work, both as an artist and as a CEO, his use of faith and religion in his rhymes, and what his goals are as an artist and a label owner.

Adam Bernard: I love your label's name, Hip-Hop Is Music, how did you come up with it and what does it mean to you?
Braille: The label name is one of those things that just hit me over the head during a road trip. I was sitting in the backseat during a tour and it all just connected. I've always appreciated Hip-Hop as an art form. I appreciate the talent, creativity, musicianship, the poetic nature of the lyrics, hearing how MCs use their voice, and much more. Hip-Hop has been a big part of my life for a long time. A lot of people try to box Hip-Hop in. They hear some songs on the radio and assume that's all there is to it. I just wanted to make a statement that this is music and that every artist is different. I didn't start this label to put out some cookie cutter copies of what everyone else is doing. We are trying to add our own flavor, express our true hearts, push the boundaries of our own creative expressions and, essentially, make good music.

Adam Bernard: With that in mind, what qualities do you look for in an artist?
Braille: I never really went through an "accepting demos" process. My desire was to partner with artists who were already polished as MCs, but needed more resources in order to keep pushing their records further and by the time I was ready to start the label I already had a list of artists that I was building with. Most of the artists on the label are married and many of them have kids. All of them have been rapping for over ten years now and most of them work regular jobs. I've really grown close to these artists and I want to see them all succeed in life beyond music. As musicians, I think they have a lot to offer, but I also believe in these guys as people. I believe in them as husbands, fathers, members of their community and so forth. It's an honor to be working together with everyone and I'm confident that they will all be on their A game for a while. That's the artistic goal with the label. Just working together with incredible like-minded artists and putting out the best records we can.

Adam Bernard: Your work can oftentimes be described as Christian Rap. Why have you decided to voice your beliefs in your music and do you feel your inclusion of God and religion in your rhymes limits your audience?
Braille: Every honest artist limits their audience to some extent. Not everyone wants to hear songs about drug money and stuff, but people still talk about it on records. Not everyone who listens to drug money raps actually lives that lifestyle. My favorite music has always been honest music. I don't want to listen to rappers fake who they are in order to get approval. What makes Hip-Hop so raw is that an artist can present themselves to the listener at face value. Religion has influenced many great artists in their career. Rakim is a legendary Hip-Hop artist and he's open about his faith and beliefs. I've never felt weird about it at all. My faith isn't a gimmick for me, it's my real life. When I turn off the mic and sit at home with my wife and my daughter my faith is what pushes me there, as well. On and off the mic, it's who I am. I think it would be wack if I didn't share the real me on record.

Adam Bernard: You released your third solo album, Box Of Rhymes, in 2006. Tell me what your goals were going in and some of the ways you went about promoting the album.
Braille: Box of Rhymes is my third official solo album. It's a really personal record. My wife was pregnant with our first child, I was really busy running the record label, I was touring a lot, with a lot of it being international and I had just bought my first home. It was a monumental time in my life, I was physically tired and I was rushed due to my schedule, so I was just trying to capture the moment. That's what the record was all about, capturing where I was at, remembering how I got there and thinking about where I want to go next. The record came out in Japan before it hit the States. Another company handled the Japan release. By the time I was ready to put out the U.S. version my daughter was born and I had entered a new stage of life. Now that everything is settled, I plan to drop another new record in 2007 and push it with a lot more strategy behind it. The next album will be called The IV Edition.

Adam Bernard: So you already have the next album in the works. That shouldn't surprise anybody. Final question of the day; what kind of impact are you hoping to make with both your music and your label?
Braille: To be honest, I'm just taking this all one step at a time. I'm not trying to build the biggest label, I'm just trying to be faithful over the place God has me at. My motto is; if I'm faithful over the territory God has placed me in then it will lead me into new territory. I hope the music and the label impact people's lives, that the music enriches them with audio enjoyment and edification. I hope the label can keep up a high level of quality and consistency, and that ultimately we just keep putting out records that reflect who we are as people and where we are as artists.

For more Braille check out hiphopismusic.com, braillehiphop.com, myspace.com/hhismusic and myspace.com/braillebrizzy.

Labels: Artists Of The Week
posted by Adam Bernard @ 7:58 AM

Don Imus & The Chris Rock Rule
Friday, April 13, 2007

"Nappy Headed Hoes." Call it the unnecessary comment heard round the nation, because that's exactly what it was, unnecessary. When radio personality Don Imus let those words slip out of his mouth for reasons that amounted to nothing more than garnering a very cheap laugh he had to know there would be some backlash. The repercussions for Imus came quicker, and were harsher, than many expected as he was fired yesterday. Before his firing, however, pundits threw Hip-Hop fairly unceremoniously into their discussions about his comments, making it a sidebar to the story of a 66 year old man spouting epithets about a local women's college basketball team. The fact of the matter is, no matter if you're on the side that feels like involving Hip-Hop in this discussion or not, Imus broke the cardinal rule, the rule Chris Rock so poignantly pointed out during his 2004 act "Never Scared," that a lot of girls are fine hearing degrading things like the word hoe as long as they feel "he ain't talkin bout me."

Now before I get an in-box filled with hate mail let me explain. The Rutgers women's basketball team is talented group of girls who I'm sure celebrated their Final Four appearance by hitting a bar or a nightclub, or at least having a house party. During that party rap music was most likely the soundtrack, it's the soundtrack to most every college party. One of the songs that was probably heard at least once was Fat Joe's "Make It Rain," where he and Lil' Wayne go back and forth talking about how they can "make it rain on these hoes." That song is, of course, just an example, but the point is the team has partied to rappers calling women hoes for quite a while now. What makes that different from what Imus did? Chris Rock's "he ain't talkin bout me" rule. Imus was talking about them.

That being said, this incident could be used as an opportunity for us a community to address our lyrical content as I can't help but wonder how the Rutgers women's team will react the next time they're at a party, or turn on the radio, and hear yet another song referring to women as hoes. Will they stay on the dance floor or will they leave and sit down somewhere? Will they crank the radio up because the beat is hot or will they change the station? The rule that women won't get offended unless the hoe comment is directed towards them can change, and it can change now. This is a great starting point. If all the women, or at least the majority of them, stopped dancing and stood to the side whenever a song came on that referred to them as hoes the DJ's would stop playing those songs and the problem would be solved. Most people don't realize how powerful their opinions, or complete lack there of, can be.

Don Imus's "nappy headed hoes" comment was ill thought out, if thought out at all. One of my friends feels all the fathers of the women on the Rutgers team should be able to punch Imus in the face if they ever see him on the street. While I'm not sure I'm for that kind of vigilante justice I do see how others might agree with the sentiment. The issue, however, just like with Michael Richards and his N-bomb, isn't the comment, but rather the underlying feeling that created the comment. Imus has a past when it comes to being inappropriate, especially when it comes to race. His firing will only keep him off the air temporarily, though, and when he comes back he'll still be Don Imus. His fans will love him, he'll still do mountains of charity work that he'll be able to hide behind, and the issue of why he said his "nappy headed hoes" comment will still go unaddressed.

Imus can go on all the talk shows, or at least all the ones that will have him, he wants, but the nation doesn't need an apology. The Rutgers women's team deserves one, a real one, and in addition to that apology what else needs to happen is that Imus needs to explain himself to his own fans since those are the people who are the most influenced by him. The majority of the country, and the world, doesn't give a rat's behind about Don Imus, but his fans do, which is why as soon as he comes back on the air, which you know will happen sooner rather than later because there are plenty of radio stations desperate for ratings, he should be prepared to talk about his comments, why he said them, how he feels about them now, and how he feels his fan base should react towards them. Until he's ready to address those issues, however, he's better off just keeping his mouth shut.

Side Note - Yes, that was me on New York's CW11 News last night talking about this very subject! Check out the clip online this week.



Labels: Culture
posted by Adam Bernard @ 7:43 AM

The Bastard Fairies – Beyond Description
Wednesday, April 11, 2007

Every once in a while a band comes along that you can't categorize at all but still attracts your ears. The Bastard Fairies is one of those bands. Comprised of Yellow Thunder Woman and Robin Davey, The Bastard Fairies have been developing quite the buzz over the past few months, including a bit of TV time thanks to a commercial they posted on YouTube that caught the eye, and ire, of one Bill O'Reilly. With their album, Memento Mori, hitting stores this week I sat down with Yellow Thunder Woman to discuss what The Bastard Fairies are all about, their very unique lyrical content, and the derogatory slang term for a woman's private part she likes to use to refer to Bill O'Reilly.

Adam Bernard: Your name is very unique. How did you become Yellow Thunder Woman?
Yellow Thunder Woman: I was born in Yellow Thunder Camp, in Nevada. The camp is named after an Indian guy who got killed there and I was supposed to be the first child that was going to be born there but there were complications so I ended up being born in this hospital in Duck Valley, Nevada, I was the only kid ever born in that hospital, so they named me Yellow Thunder and for some reason the hospital wouldn't allow them to put the Indian translation, Wakinyan Zi Win, on the birth certificate so they had to put the English one. Most people just call me Wakinyan.

Adam Bernard: And how were The Bastard Fairies born?
Yellow Thunder Woman: I really wanted to just make my favorite album. It started out just me having this idea to make this album in five days and not to spend any money on it or anything. It took me a month to convince Robin Davey to work with me because he was just like "oh my God, Wakinyan you're insane, I don't want to work with you." When we started recording the album he realized how cool it actually was and we made our favorite album.

Adam Bernard: Lyrically the album is diverse and at times very funny… maybe I'm warped. Were there specific topics you were looking to cover?
Yellow Thunder Woman: Yeah, definitely, like OCD and different things like "The Boy Next Door" with the topic of a promiscuous girl, also "Guns and Dolls" which is also another OCD kinda song. I think it's basically a social commentary. I grew up writing short stories and wanting to be a writer so my lyrics are very odd and they kind of tell stories which is something I really enjoy doing. I guess that's why the lyrics are a bit fucked up.

Adam Bernard: You grew your fan base organically through your website and downloading. Talk to me about that process.
Yellow Thunder Woman: With the album, it didn't cost anything, it cost like five bucks and that was to buy these toy keyboards we got from thrift stores, and I didn't even want to make it a career. I didn't care if anybody heard my music, all I knew was I wanted to make my favorite album, I made it, it's fucking genius. I like listening to it, hopefully other people will. I just put it up and let people see. I think people really appreciate the fact that it's honest and it's not fucking Ashlee Simpson or Britney Spears, it's not trying to trick you or anything, it's just honest and I think that's what people have been waiting for. Basically I didn't really do much, I think everyone else kind of did it. Everyone else wanted this honesty and wanted to see more of The Bastard Fairies so it's much more of a people's kind of band rather than anything else.

Adam Bernard: You found some other ways to build buzz, as well, like YouTube.
Yellow Thunder Woman: With The Coolest Eight Year Old video, that blew up really big thanks to Bill O'Reilly, that cunt. This is what he did, he put it up on his show, The O'Reilly Factor, and he cut out any bits that were about him because it basically starts out "that idiot Bill O'Reilly," he cut all of that out and just kind of promoted us in a great way because a lot of people who hate Bill O'Reilly still watch his show, so a lot people who really hated him were like "oh there's something that Bill O'Reilly hates, I need to check this out," and when they did they went "fuck that's great." He just basically got us a bunch of new fans because of silly promotion. That guy's a fucking idiot and he basically just proved himself a fucking idiot because it was just an advert for a band, that's all it was and he turned it into this big thing.

Adam Bernard: Has Stephen Colbert contacted you regarding this incident?
Yellow Thunder Woman: Oh no, actually he hasn't.

Adam Bernard: Would his show be something you'd be interested in doing?
Yellow Thunder Woman: Yeah, it would be, I hadn't thought about it, though, that's a good point. It would be cool. It would be hilarious.

Adam Bernard: I'd be remiss if I didn't mention your looks, you are very attractive.
Yellow Thunder Woman: I know. It gets kind of annoying when I look in the mirror every day and I go God, why are you so good looking, it's just boring now. (laughs)

Adam Bernard: Now, is Davey your b/f or BFF?
Yellow Thunder Woman: He's kind of my BFF. I think he'd be crazy to date me, anybody would.

Adam Bernard: Why is this? What are the reasons people should not date you?
Yellow Thunder Woman: (laughs) Well just to name a few, I'm a narcissist and an arrogant asshole so that doesn't help. I'm not really a faithful person.

Adam Bernard: So "The Boy Next Door" is autobiographical?
Yellow Thunder Woman: Of course, most of the songs are. Some of them are passive aggressive songs about people I know, but "The Boy Next Door" and "Habitual Inmate" and "Everyone Has A Secret," all of those are really about me.

Adam Bernard: In addition to your music you and Davey created and directed The Canary Effect, a documentary about how US policies affect Native Americans. Tell me a little bit about this.
Yellow Thunder Woman: Since I was 15 I wanted to make a movie about Native Americans and Native American issues and then when I met Robin Davey I talked to him about it because he also wanted to be a director. We got together and we started talking about it and eventually we both started doing research and it just turned into this huge thing, we were just like fucking hell this issue is huge, it's so big, we didn't even put in most of the stuff we could have because we wanted it to be short and we wanted people to be able to digest all the information because other documentaries that were made about Native American issues are so fucking stupid and boring that they make you actually not want to care when you watch them. They're so dull and I just didn't want that at all, I wanted it to be cool, kind of real rock n roll and easy for ADHD victims to digest. That's kind of what our goal was and I think we really achieved that.

Adam Bernard: Is there anything else you'd like to add about yourself, your music, the world.
Yellow Thunder Woman: The world is pretty boring at the moment, that's probably it. I think we need more wars and shit. I just need something to write about for fuck's sake. I'm a writer, I love chaos.

Adam Bernard: Well you live in Los Angeles, that should provide some.
Yellow Thunder Woman: Hollywood is pretty fucking clean, though. It's a little bit too clean, I need more whores and prostitutes, pimps, in order to be satisfied.

Adam Bernard: I think I should roll with you for a week just to see what it's like.
Yellow Thunder Woman: (laughs) You should. You'd get quite an experience.

For more of The Bastard Fairies check them out at thebastardfairies.com and myspace.com/thebastardfairies.



Labels: Music Interviews
posted by Adam Bernard @ 7:55 AM

Artist Of The Week – Inf
Monday, April 09, 2007

Of all the artists who've been featured as Artists Of The Week Inf holds a unique distinction, he won his way here. A multiple time Whose Rhyme Is It Anyway? winner, Inf recently won their battle of the champions which earned him, among other things, a spot on this very site. A New York native his entire life, Inf was raised on music. Whether it was grandfather's heavy rotation of Thelonias Monk, John Coltrane, and Cannonball Adderley, his mom's Miles Davis, Marvin Gaye and James Brown records, or his sister's love of 80's Hip-Hop, Inf was constantly surrounded by music. Before picking up the mic and deciding to rhyme Inf spent a number of years playing the clarinet and the trombone, but emceeing turned out to be his true calling. He performed with a band for a few years and, in his own words, "touched the stage at pretty much every venue in the city. Some spots are still standing, some aren't." This week I sat down with Inf to talk about winning the competition, the art of freestyling, and in what other ways he's involved with the music industry.

Adam Bernard: You recently won the Whose Rhyme Is It Anyway? battle of the champions, defeating five other former champs; Bisc1, Rabbi Darkside, Domer, A Class and Syanide. How important was this to you and how did you feel about the competition?
Inf: It was a lot of fun. I don't know that I could accurately gauge its importance, but recognition for having a particular talent isn't really a bad thing, and I thoroughly respect the Mindspray crew and the majority of the people in the competition, so it was an honor. I suppose that's pretty important. It was a solid competition and I was lucky enough to be up there with three friends who are all tremendous artists and people, and a terrifically talented kid I've heard a great deal about. So, to come out victorious against that level of competition was wonderful... definitely a night to remember.

Adam Bernard: When it comes to the art of freestyling how does one practice being funny and topical off the head?
Inf: If/when you find out please let me know! I don't know that there's anyway to practice it, I certainly haven't found a method. I don't read the dictionary or make it a point to freestyle for X amount of time every day about X number of topics. Honestly, the best way to "practice" would just be conversation. If you're able to carry on a conversation with another human being, about anything, for a decent period of time, and you're able to rhyme, when it's asked of you I suppose you can just put the two together and, hopefully, you'll be entertaining.

Adam Bernard: Other than winning freestyle competitions, what have you been working on?
Inf: Lots of artist management and consulting. I spend the majority of my time checking on the progress of the music my artists are working on (all of whom can be found on Inf's MySpace page), so there hasn't been a great deal of work on an album of my own. I'm blessed to have a decent number of artists and producers in my circle, so I've gotten my hand on some beats and I've recorded some stuff, but that's really just been in the interest of scratching an itch, something to kill time, none of it has been in the interest of putting together an album. I'm in the process of putting together collaborative EP's with a couple of friends, and verses have popped up on albums here and there. But, aside from gentle suggestions from friends, I haven't really given much thought to a solo album. Maybe I'll start now.

Adam Bernard: What's the transition like going from freestyling to songwriting?
Inf: Interesting. I never realized my tendency to over-analyze until I recorded music. Freestyle is only yours for the time it takes you to speak it, after it's out it's pretty much gone and there's nothing that can be done about it. You can't retract statements, you can't repair rhyme scheme, you can't say this line instead of that one. A song is, potentially, with you for life, so you want to make sure it's as accurate a representation of all you're trying to convey as humanly possible. When I record, even if I'm positively enamored with every element of the song, I feel as though it's my duty to go back over the work and check for even the slightest issue. It gets to be time consuming. Even if by all accounts it's a perfect take I have a serious problem letting it go. Which is natural, I guess (well, I hope), I don't know of many parents that willingly give their children to the world, there's bound to be a bit of separation anxiety.

Adam Bernard: When it comes to the individuality of Inf what qualities do you feel makes you unique and would make a person want to check out something you're involved with?
Inf: I'm me, period. I can't very well say there's no one else in the world that rhymes the way I do. I can, however, say I've yet to meet them. I can't say there's nobody who combines flirting, wit, flow, delivery, etc. in a similar fashion to the way I do it, but, again, I can honestly say I haven't really come across anyone that does. I'm pretty confident in the fact that I can provide whatever it is the situation calls for. Now, I would never say I have the potential to be everything to everyone, but I'm certain I can consistently give someone that something they're looking for regardless of who they are. So, if you see something and my name is attached to it, check it out. There's a solid chance you'll enjoy whatever it is I'm putting out there.

For more Inf check out MySpace.com/InfNYC and RapCircus.com.

Labels: Artists Of The Week
posted by Adam Bernard @ 7:55 AM

Exploring Race & Hip-Hop w/ Jason Tanz
Friday, April 06, 2007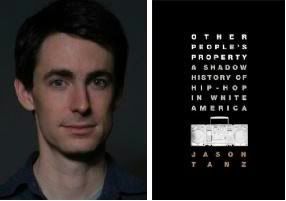 Hip-Hop's roots are predominantly black, this is a known fact. In 2007, however, a vast number of folks involved in the culture seem to be of a lighter shade. After seeing what was done to Jazz there is an inherent fear that there will be a white appropriation that will do the same to Hip-Hop. Jason Tanz's new book, Other People's Property: A Shadow History of Hip-Hop in White America, takes a close look at the ways in which Hip-Hop has affected white people and how white people have affected Hip-Hop, and this week I sat down with him to talk about the book as well as his thoughts on the subject of race in America.

Adam Bernard: Let's start out with why you felt the need to write Other People's Property and why you felt right now was the right time to do it.
Jason Tanz: Well as far as why I felt the need to write it, I'm a business editor, I haven't written about Hip-Hop a ton professionally, but personally it's always something that has helped to define who I am and that distance, in some ways, between what I felt my identity was and the way I've lived my life always kind of gnawed at me and was always something that I thought about a lot. So when it came time to meet with an agent and talk about book projects this was one that pretty quickly came up as a topic of conversation. Hip-Hop and race, and being a white person listening to Hip-Hop and thinking about race, is something that has defined a lot of my friendships and a lot of my experiences so it kind of made sense that this would just naturally come out. In terms of why now is a good time to write it, it feels like we are reaching a certain point in Hip-Hop's life cycle, I can remember being in high school and listening to (Ice Cube's) Death Certificate and just thinking "how is this going to become oldies music? How are we going to look at this in 20 or 30 years when this becomes digested and a part of popular culture?" It just seemed so radical and such a break from everything that came before, I couldn't figure out how we were going to make sense of this and now I think we're getting to that point where the Hip-Hop story is being canonized and I felt this was an important element of that. In some ways I wanted to get at the urge to canonize Hip-Hop in the book, as well.

Adam Bernard: Who do you feel is the audience for Other People's Property?
Jason Tanz: I wrote the book essentially for myself and people like me. I think there are a lot of us out there who are Hip-Hop heads but may not find ourselves relating to, for instance, (William) Upski's Bomb The Suburbs, we didn't listen to Hip-Hop and immediately start tagging up the playgrounds, we listened to Hip-Hop and incorporated it into our lives. It's amazing Hip-Hop has maintained this kind of outsider status for 30 years and part of it is because, I think, it plays on some pretty fundamental tensions in American culture and I'm hoping that this gets to people who are interested in a little introspection and who are also interested in a more nuanced look at what Hip-Hop's real influence has been on how we think about race and vice versa, how we think about race has influenced Hip-Hop.

Adam Bernard: You cover a lot of different aspects of whites in Hip-Hop in Other People's Property, was there any facet in particular that surprised or shocked you?
Jason Tanz: I wouldn't say that anything shocked me, but one thing that I thought was notable was that every single person that I spoke with was aware that race is an issue here. One of the narratives of Hip-Hop is that it has led to this post-racial world where people don't see race anymore and "yes I'm listening to Hip-Hop and does that happen to be by a black person? I didn't even realize that!" From what I found that's not the case. Everybody is, of course, aware that they are listening to black narratives and that they are white people listening to black narratives, and it doesn't take very much to get people to acknowledge that and to have some stance on it. Some people may say "but this doesn't matter for this or that reason," and that's fine, but everybody is aware of that as an issue and is dealing with that in their own way.

Adam Bernard: Do you feel it's a good thing that we're all aware? A lot of people speak of having a giant colorblind world where we don't see race, but is it almost better having everyone aware that yes, we are listening to black narratives?
Jason Tanz: That's a good question. I think that you can go back and forth. I think there is something to be said for the idea of "don't talk about this because things are working fine, and making people more self-conscious about race is never a good thing." I have some sympathy for that, but I just feel that right now a bigger danger to us as a society and as a culture is not overt racism, it's not people being explicitly racist, it's people thinking that they're not racist and that everything is OK and why can't people just get over this. I look at this book as being about whiteness and about white people almost even more than about Hip-Hop and I think that white people tend not to think of whiteness as a race or as a construct that much. I think that there is something to be gained from looking at this and from being introspective. You can't get over these issues if you don't really address them and race has been a huge issue in America for 400 years and it's not gonna go away because of popular music, that's not going to fundamentally address what's going on.

Adam Bernard: It's interesting that you said white people don't necessarily think of white as a race, I think that could be because we say "race" and "minority" hand in hand and white people are not a minority.
Jason Tanz: Well they're getting there. Part of that is because of what whiteness means. I'm not an expert in this but there are academic fields of whiteness studies which are about how different nationalities become white. I'm Jewish, not so long ago that would not have been considered white, but now it is and there is a process through which people come to America, immigrant communities, the Irish, Italians, what have you, and part of their becoming Americans is taking on the idea of whiteness. Again, I'm really not an expert on this but whole books have been written about it and that's part of the reason why white continues to be the majority, because that's sort of what people assimilated into, they didn't just assimilate into being American, they assimilated into being white, not Black and not Latin.

Adam Bernard: Finally, having covered so many different facets of whites in Hip-Hop, did you find a best way to be involved?
Jason Tanz: I think that, to me, and this is just me talking, one of the problems is that hunt for the right way and I've, as you can tell from the book, been more guilty of that than anyone I know, figuring out what's the right way to listen to this and how can I become the exception and escape all of the complications that are associated with this. I think that the best you can do is to acknowledge those complications and acknowledge these tensions that exist and not try to run away from them, but try to take a serious look at your own role in them and again it's not really a solution but I don't know if there is A solution except for people to be a little more introspective.

You can reach Jason Tanz at myspace.com/jasontanz and pick up Other People's Property at Amazon.com.



Labels: Culture
posted by Adam Bernard @ 7:49 AM

Judgin Ain't Easy
Wednesday, April 04, 2007

The title of "Celebrity Judge" is a great honor and last Thursday I had that honor bestowed on me by one of Connecticut's hardest working MCs, Prolifik, for his monthly show, The King of the Underground, in New Haven. The show was held at Café Nine, a spot I'd never been to before, and featured my good friends Nervous System as one of the main performers. I showed up not knowing what to expect other than a lot of MCs probably wanting to network with me once Prolifik announced me as a judge. What I also didn't realize was that one of my good friends was going to be in the competition.

The night started at around 9pm. Once I made way to Café Nine and met the other judges, DJ Vezzy and DJ Laz, I was ready to get things started. The first battle was fairly uneventful with two MCs who could rhyme but not necessarily battle. Battling is an art form and one thing I've noticed is a lot of people have been attempting to battle by talking about themselves. That's not battling, that's bragging, and while it may work in a song it makes no sense in a battle. I don't care where you're coming from, I don't care how hard you are, I don't care how great you are. In a battle you need to tear the other person a new one in such a way as to elicit that much sought after "oooh" from the crowd and very few artists are adept at doing this anymore.

Two artists at The King of the Underground did know how get that crowd reaction, Eclipse from Nervous System and Mic Ripz. Both Eclipse and Ripz ran through their first round opponents with ease and wound up facing each other for the right to face last month's winner, Napalm (who was making the bartender a very rich man throughout the show). Round one of the battle was close, but knowing Eclipse as long as I have I knew he was capable of doing better, and I told him this when I voted against him. I hated the feeling I got when I did it but I pride myself on being fair. Eclipse seemed to take it well and came out with an incredible array of insults and barbs in round two. Unfortunately Ripz spit second in that round and finished with a line about Eclipse's moustache looking like a Dirty Sanchez that had the other two judges sold on him. My vote for Eclipse in round two didn't matter and my heart sunk a bit. Thankfully he understood I was just doing my job, which makes him both a good artist and a good friend.

Ripz easily destroyed Napalm in the final battle and was crowned the new champ. When Napalm went over his time limit in round one and spit one last line Ripz looked at him and said "you're gonna pay for that," a threat I was looking forward to him backing up. He instantly won the competition with his first line, noting how Napalm's last line was good, but he really loved it the first time he heard it when Supernat said it. The other judges and I just looked at each other and smiled because our job was just made a heck of a lot easier. It was nice to see Ripz in a traditional battle like this because every other time I'd seen him had been in freestyle games and he hadn't faired very well in them. When it comes to one on one battling, however, he can definitely hold his own.

While the final round may have been a breeze I can now officially say judging ain't easy. Thankfully I saved my mistakes in judgment for the next night on my radio show. On Friday last week's Artist of the Week, Dirty Elegance, was my guest. We made two very funny mistakes during the show. First, we thought the outside speaker that broadcasts the show to the student center (WVOF is on the Fairfield U campus) was off since they were having an event going on. Seeing what looked to be a midget doing all the work there, and figuring the speaker was off, the question of "what qualifies a person as a midget?" was asked on air. I felt kind of bad when we found out the speaker was on, but there's still a chance she didn't hear us. Our other "D'oh" moment occurred when Dirty Elegance joked "I'll give fifty bucks to the next caller." Yeah, phone lines lit up. Apparently I have listeners.

So whether it's judging a battle, or judging whether or not a speaker is on, I can say, unequivocally, judgin ain't easy.
posted by Adam Bernard @ 7:56 AM

Artist Of The Week – Sketch Tha Cataclysm
Monday, April 02, 2007

Can great Hip-Hop come from public access television? Well, if you've seen Sketch Tha Cataclysm you already know the answer is an emphatic yes. Sketch got his start hosting two public access Hip-Hop shows in his hometown of Waterbury, CT, performing what he calls, in retrospect, "terrible battle raps littered with inappropriate similes and varied other foulness for shock value." It was during that eight year period as a host, however, that he learned how to write complete songs and released an album entitled Tao Te Ching. Tao Te Ching was a collection of songs about the world told in first person and third person narratives and in a series of editorials. During the close of this period he also rocked shows with a band called (Soda) Popinski at the Acoustic Cafe in Bridgeport and started building his stagecraft. Recently he tore down the house at Cousin Larry's in Danbury and this week I'm sitting down with Sketch to find out where his intense energy comes from, what he feels makes him unique as an artist, and what's up with the "I Hate Rappers" hoodie he wears.

Adam Bernard: After seeing your live show I have to say your energy level is incredible. I got tired for you at one point during your set. You seem fairly normal off stage, however, so I'm wondering where does this energy come from and how do you harness it while on stage?
Sketch Tha Cataclysm: Wow man thanks for the compliment! I really appreciate comments like that. I usually go into a show fairly level and I just wander around the venue to feel out the crowd, this will usually tell me what I should rock for the night. As of the past six months I have stopped making a set list, so the crowd really tells me which of my songs to rock. Conserving energy usually comes from song choices and at this point I can tell when I will need a second to chill before pulling out a nice closer. Sometimes a chill point for me is a song that is just a bit slower or an a cappella done spoken-word style that has a little more space for me to breathe before the show's closer. I really like to keep the energy up, though.

Adam Bernard: Other than your energy level, what do you feel makes you stand out in this very crowded Hip-Hop world?
Sketch Tha Cataclysm: The desire to constantly change and just be a little different always. There are many different interests I have and aspects to my personality. It's important to me to show those different sides of my character. Also, I love writing so I have experimented with different styles of writing and using different artistic devices. My first serious album was loaded with character based stories with first person narratives, personification, etc. The newest project I'm working on has more multi-syllabic rhymes schemes on political and social issues over funky party beats. The project following that will be more personal and dramatic.

Adam Bernard: Speaking of personal and dramatic, you have quite the long name. How did you become Sketch Tha Cataclysm and what does it mean to you?
Sketch Tha Cataclysm: I was called "Sketch" because of an infatuation with drawing and never finishing pictures when I was little. "Tha Cataclysm" came due to a chance encounter with a magazine, legal purposes, Jeru, and to make my name become more of an artistic statement than a rap name with a subtitle. Basically, Sketch Tha Cataclysm = Design The Change.

Adam Bernard: In climbing the ladder of success what do you feel is the next step for you and how are you going about making it happen?
Sketch Tha Cataclysm: I want to get to a point where I am able to pay my bills entirely from my musical endeavors. Getting better at the art of performance is another constant goal and also continuing to put out diverse and interesting product. For example, I walk everywhere so while I am walking I try spit some of the most complicated rhymes I know repeatedly and make all of the words as clear as possible. It's breath control, it's something I stole from the late Jeff Buckley, who used to try to hold his notes out longer and longer as he walked places. You expend energy walking so it's a good way to practice for being on stage without rehearsing a song directly.

Adam Bernard: Finally, I noticed you rock a hoodie that says "I Hate Rappers." This might be confusing to a lot of people, can you explain it for everyone?
Sketch Tha Cataclysm: The concept just comes from the fact that everybody nowadays spits rhymes. It just gets kind of aggravating. There are a vast array of biters and trends, and due to the amount of rappers out there all of those biters and trends get amplified by a billion and cause people to assume they know what I am like before they even hear me rhyme. The special ones, the original ones, the charismatic performers and musicians, the artists… I love. These humpty dumpty rappers that rap cat with bat I don't dig too much.

For more Sketch hit up myspace.com/sketchthacataclysm.

Labels: Artists Of The Week
posted by Adam Bernard @ 7:52 AM