NYC Scene Report – Breanna Barbara, KAYE, & Charlie Burg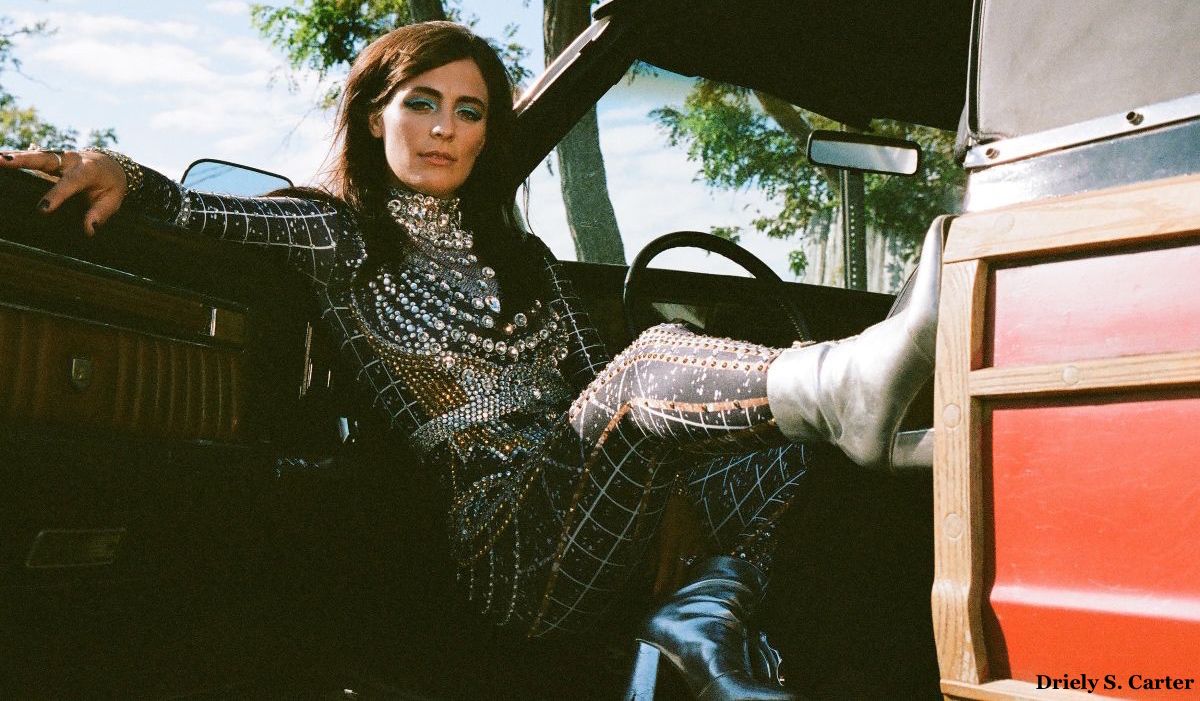 This week's NYC Scene Report features Breanna Barbara shining a "Diamond Light," KAYE with a dance floor ready jam, and Charlie Burg giving listeners "Ooh! Sumthin' New."
* NYC-based artist Breanna Barbara is ready to take listeners back in time, and jump through their TV screens, with her new single "Diamond Light."
Off her upcoming sophomore album, Nothin' But Time, which is due out November 11th via Fuzz Club, she explained the concept behind the retro-sounding "Diamond Light," saying, "'Diamond Light' is a song about memory, and how it can change through your perception of time. Someone once said that life is like riding on a train backwards, you're moving forward, but you can only see where you've been. I have these memories from when I was a little girl, and the older I get the more I start to see them in different ways. I equate 'Diamond Light' to those shimmering moments that stick out in your brain, and continue to move through time with different facets and faces, sort of like a diamond."
For the video, Breanna is shown performing on an old school style variety show, but she then then leaps through the TV into a living room that looks as if it's from '70s. Sadly, it seems as though she can only leap through old school TV screens, because she's yet to make that leap through any device on which I've played this awesome video.
Ah well, I can keep trying by continuing to click play!
* Earlier this month, KAYE released an EP titled Neon God, and it has some truly personal artistic roots.
"It feels pretty meta to write an EP about … my relationship to writing, or being an artist, and what that means, but that's what it ended up being," KAYE said in a statement.
She continued, describing the project as, "… me renewing my vows with the thing that's saved my life more times than I can count – this work of writing music," adding the EP also involved, "a recommitment to making it for myself, above all. It's me feeling and exploring the biggest, most fluorescent version of myself. Recognizing that those fluorescent bits are born from feeling everything without shame, without judgment. When those feelings get too bright, too garish, I have often felt that I feel too much, but it's exactly those things that make me alive."
One of the songs on Neon God is a dance floor ready jam titled "Respect Me." Check it out, and be as bright, and colorful as you desire!
* With Charlie Burg having released his debut album, Infinitely Tall, this past week via FADER Label, he's currently gearing up to hit the road for two big tours. First, however, he's giving listeners, "Ooh! Sumthin' New."
Burg explains that "Ooh! Sumthin' New," "… simultaneously celebrates, and laments the rootlessness of youth," adding, "The world of social media makes the protagonist feel like a poser, and a fraud, mostly because of how much they subscribe to, and partake in its evils. The protagonist desperately wants a change of pace, which is ironic in the face of their desire for solid ground to stand on."
My personal favorite lyric from the song is – "Your Instagram's not a personality trait." I think there are a lotta folks out there that need to hear, and come to terms with that.
"Ooh! Sumthin' New" also has a radical musical transition at the two minute mark, going from an indie pop song to a decidedly rock effort, with Burg launching into a guitar solo. The music then switches up again at the 3:45 mark, as Burg gets a little bit funky for the final minute of the song.
If you'd like to hear his skills in person, he'll be touring internationally from September 9th through the 23rd, followed by a string of North American dates from October 12th through November 21st.
For now, check out, "Ooh! Sumthin' New," the subject matter of which will likely never get old.
For more of the best of NYC's indie music scene, come back next Wednesday, and check out the archives for previous columns.