NYC Scene Report – Power Pose, MeMo, & Chelsea Jade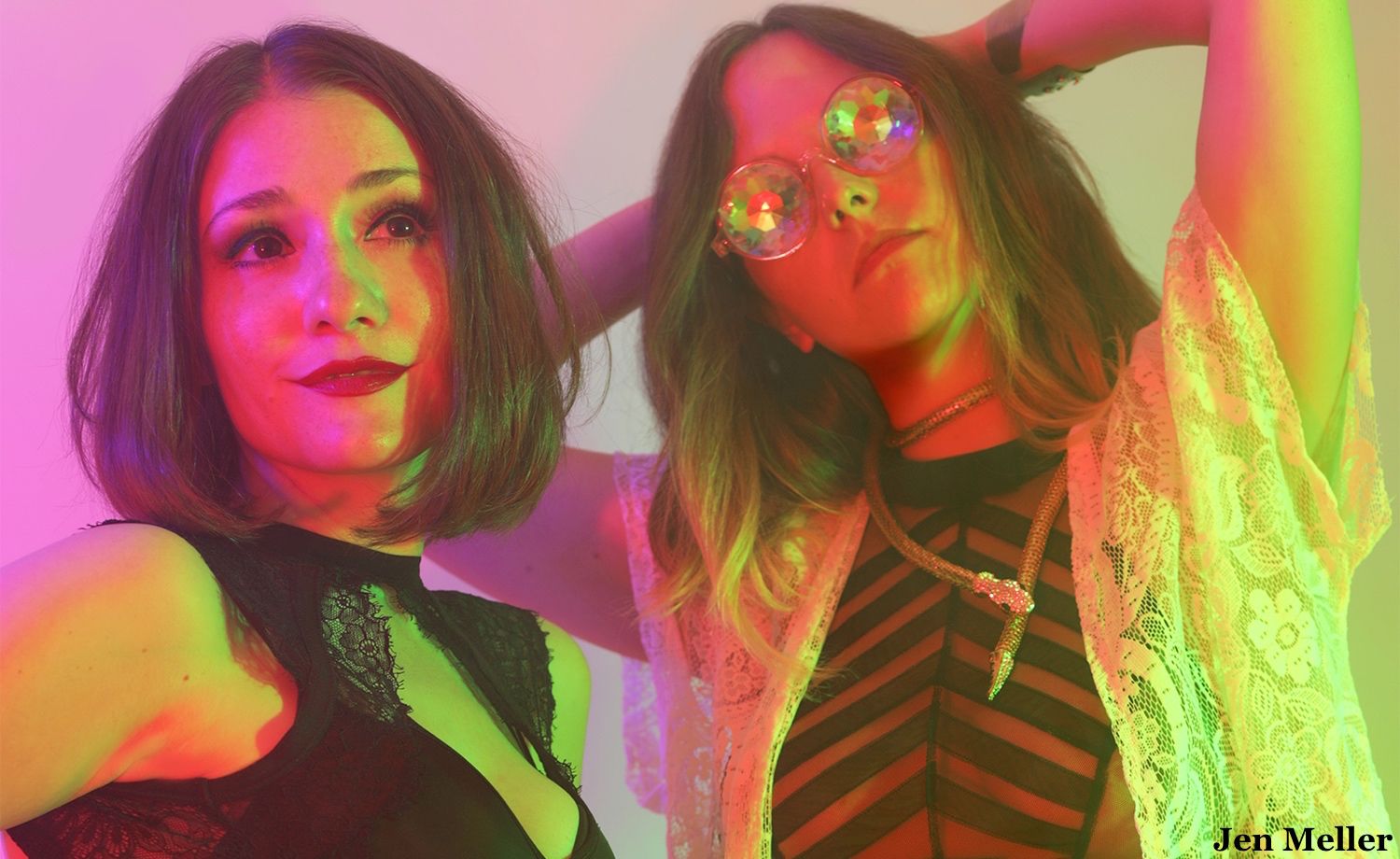 This week's NYC Scene Report features Power Pose with some tasty "Honey," MeMo feeling "Untouchable," and Chelsea Jade embracing being a "Superfan."
* Brooklyn-based rock duo Power Pose will be releasing their full-length debut album, I'm Looking, on July 1st, the lead single off of which is the tasty track "Honey."
Jacqueline Bodley (guitar/vocals) and Kelly Rudman (drums) formed Power Pose in 2017, and "Honey" is biographical for Bodley, who struggled with health issues a handful of years ago, and found herself stuck as a homebody, parked in front of her TV, feeling isolated from the outside world. Her life, however, would take a triumphant turn.
"The lyrics for 'Honey' originated in a dark place," Bodley explains, "but the song transforms that darkness into something joyful and empowering. When you aren't well, it's easy to lose confidence, and feel disconnected from your physical self. 'Honey' is about someone living vicariously through the media they consume, and plunging into fantasy to escape their reality. Ultimately, the narrator wakes herself up to reclaim her strength, and sexual confidence. The song is about shaking off your insecurities, and completely letting go. Its danceability celebrates the feeling of moving, and connecting with your body."
"Honey" is one sweet wake up call, so click play on the video, and rock out with Power Pose.
* MeMo isn't just a great artist, she also one of the coolest people you'll meet in NYC's indie music scene. If you need proof of the latter, check out my 8 Things You Should Know About MeMo feature. If you need proof of the former, check out the video for her song "Untouchable."
"Untouchable" is off MeMo's recently released solo debut, Business of Healing. The title has a dual meaning, as she heals both with her music, and her medical degree. I told you she was one of the coolest people in the scene!
Brimming with confidence, and featuring decidedly doo wop influences, "Untouchable" is a song that will make you feel amazing about yourself. Give it a listen, I guarantee it will make your day.
* If you've ever felt awkward in a social situation (I'm pretty sure even the most confident among us have felt this way at some point in time), Chelsea Jade's "Superfan" will be right up your alley.
Off her latest album, Soft Spot, Jade explained the inspiration for "Superfan," saying, "I'm not easy going by nature, and I fortify myself in unflattering ways to get through social situations. I become acerbic to assert my value in the room when what I really want is to be well-liked and respected, like bristling is the correct way to brush up on people."
You won't bristle when you listen to "Superfan," or when you watch the wonderfully surreal video for the song, so click play on this unique indie pop gem, and get your "Superfan" on.
For more of the best of NYC's indie music scene, come back next Wednesday, and check out the archives for previous columns.