Vid Pick: HiRSH – Beating Heart
Friday, July 06, 2018

California-based indie electronic alt-pop artist HiRSH has a "Beating Heart," and he isn't afraid to wear it on his sleeve … or reveal it a song.

HiRSH, which is the musical moniker of Beau Hirshfield, recently released the single "Beating Heart," off of his Going Out EP, and it's a thumping, emotional, gem.

Wanting to know more, I caught up with Hirshfield to find out about his "Beating Heart," what gave him an inkling the song might be a winner, and the first album that ever blew his mind.

Let's start by talking about "Beating Heart." I've read the song was inspired by the human tendency to repeat mistakes. Were there mistakes you saw yourself repeating, and if so did writing the song stop the cycle?

Hmm ... tbd.

This song was written fresh out of a heartbreak situation, so I was going right through it, and found myself right back in a situation that I was no stranger to, romantically speaking.

Has the cycle been broken? Well, I would certainly like to believe it, but life is long … so I'll keep you posted? 

Fair enough. In the pre-chorus you sing, "Maybe I should quit thinking so much about the things you say." What kind of problems can come from overthinking things in life? (or am I being too general, when this is about something specific?)

I try to write lyrics from a specific place that can still feel totally general, so the songs can connect. I'll write about an actual occurrence happening in my life, and illustrate it so that most anyone can listen and feel like, "Man, I've been there."

From a totally general place, I trust everyone has had a moment or two where they wish to switch off their mind completely, and just stop thinking.

In your bio you describe your love of music starting back when you'd dig through your father's record collection. Was there any one album in particular you dropped the needle on and it immediately blew your little kid mind?

Paul Simon, Graceland. I memorized it as like a nine year old.

I just him saw live at the Hollywood Bowl last month. He's still got it. 

You moved from your father's collection to Bay area hip-hop, and "whatever the '90s was." As someone who personally enjoyed both of those things, I have to ask – what regrettable fashion decisions did you make during that era, are any of the clothes still in your closet, and are there any you'd like to bring back into style?

Cargo shorts. No. I mean, maybe … actually no. Definitely no.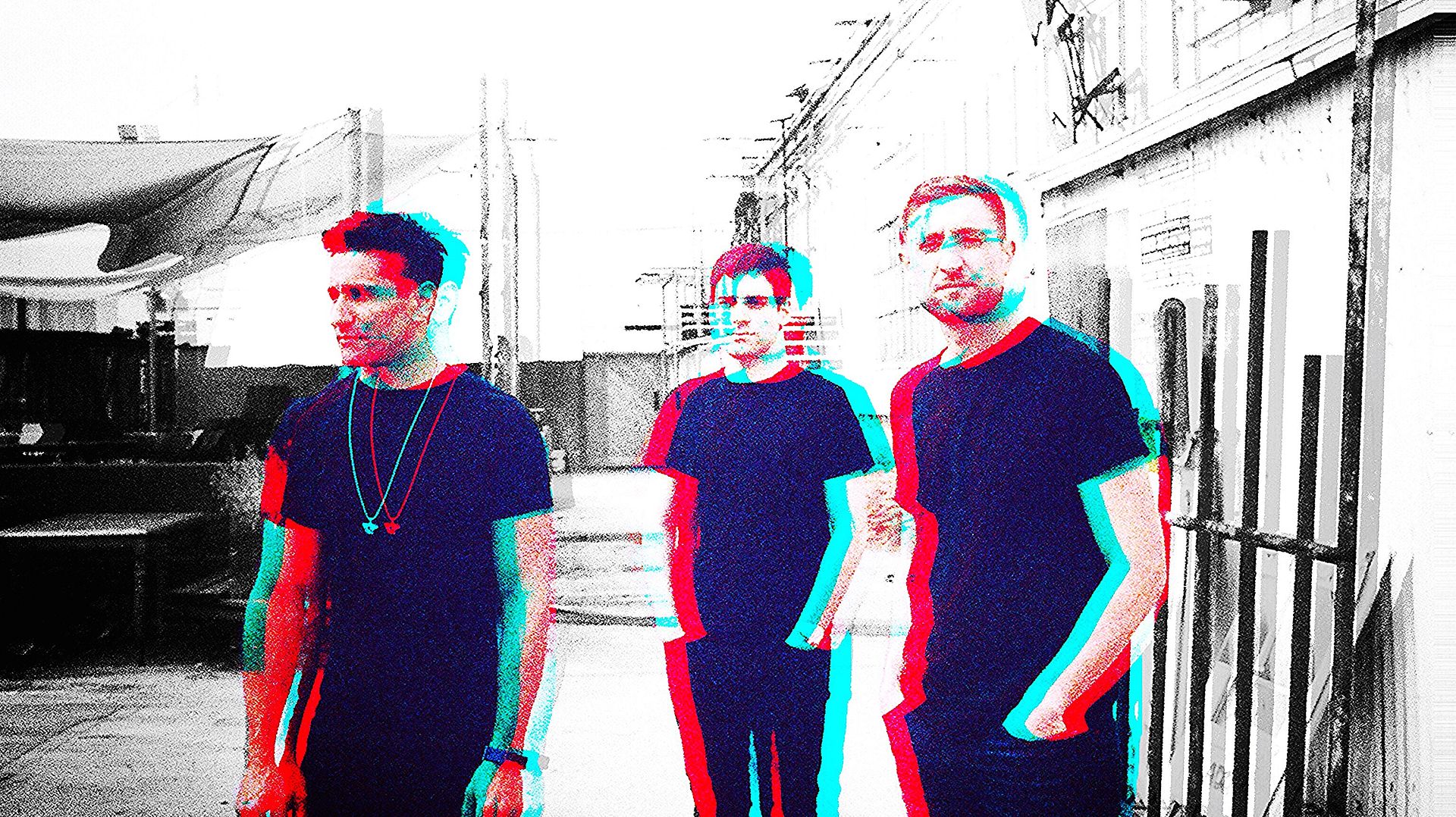 Music was originally something you did on the side. What was your main gig, and what moment sparked the realization that you were going to leave that gig behind to do music full time?

I still odd job a bit. It's tough out there. I'll bartend, or do production work, or whatnot. It helps fund the addiction, but music is the main squeeze in my life. I'm pretty obsessed with it. All of it. 

Your just released an EP titled Going Out. What can you tell people about the music, the emotions, and the lyrical content?

Cliche as it sounds, it's a fucking journey.

We landed on Going Out as the title of the EP because we couldn't decide exactly how we wanted to release our music. The landscape of the industry has changed so much, there's truly no formula. Should we just release singles, EPs, or do a full length?

After a fair amount of scrutiny we decided we had a handful of songs done, so let's just release them and keep going.

It's so damn easy to get in your own way.

Do you have any especially memorable moments from the writing and/or recording process?

When we finished the first demo mix of "Beating Heart" I went out to Joshua Tree to celebrate a friend's birthday. I pulled a pal aside and played the demo for him at some point late in the evening. He flipped, and made me play it for the whole party. Everyone was bopping to it. I knew at that point we had a decent tune. 

Finally, will HiRSH be hitting the road this year?

From a totally non-religious standpoint, God willing.

For more HiRSH check out hirshmusic.com, and follow him on Facebook, Twitter, and Instagram.



Labels: Vid Picks
posted by Adam Bernard @ 7:00 AM