Pop Shots – Serve 'Em Up
Monday, July 23, 2018

Welcome to your weekly dose of pop world musings. Covering all things pop culture, this week Pop Shots is hitting you with thoughts on everything from Lady Gaga's part time gig in Grand Central Station, to who Britney Spears wants us to smell like, to the band you might not expect to be the kings of the internet, and since this is Pop Shots you know everything is seasoned with a little bit of attitude.

* On July 13th Lady Gaga appeared at Art Bird, her father's new restaurant in Grand Central Station, serving drinks and food to restaurant-goers before sitting down to have a meal with her family. An excited public could be overhead saying things like, "I don't care who's serving chicken, get outta my way, I have a train to catch."

* Taylor Swift experienced a brief stage malfunction while performing at Philadelphia's Lincoln Financial Field on July 14th when the sparkly basket that was supposed to carry her across the stadium became stuck in mid-air. To help kill time while stage hands worked to fix the problem, Swift bantered with the audience and started a crowd sing-along. I can totally relate to this story, as I ride a sparkly basket to work every day, and lemme tell ya, it's hell when those things break down.

* Britney Spears launched a new unisex fragrance named Prerogative. My guess is this New Edition to her fragrance line will make you smell like Bobby Brown.




* A woman has been charged with 11 felonies stemming from the hacking of the email of Selena Gomez and one of the singer's associates. There's no word on if the hacker read any of my letters.

* Cher has recorded an album of ABBA covers. First we had the A-Teens, now we have the A-Septuagenarian!

* Guns N' Roses' "November Rain" has become the first music video from the '90s to surpass a billion views on YouTube. The band also holds the title of biggest '80s hit on YouTube, with their video for "Sweet Child O' Mine" having nearly 700 million views. So I guess we should add GnR to cat videos, memes, and conspiracy theories, on the list of things that the internet runs on.

* On July 20th the Now That's What I Call Music! series released its 100th album. Not bad, Now, but back in the '90s DJ Clue and DJ Whoo Kid would release that many mixtapes in a week.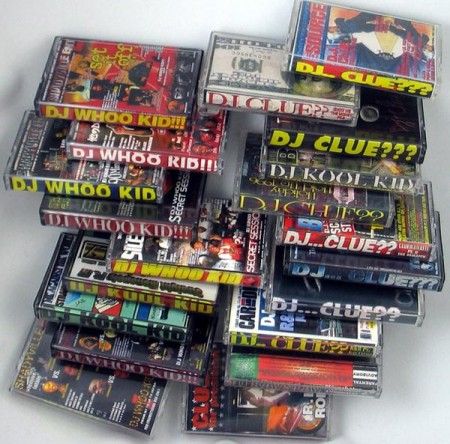 * At the end of this past college football season I commented on how it was great that we finally wouldn't have to hear Imagine Dragons – a band whose music was in seemingly every ESPN college football promo – 15 times a day. Well, I spoke to soon, because Imagine Dragons' "Natural" will reportedly be the anthem for this year's ESPN college football season. If you're wondering what the playbook is for making a formerly great band rich while subsequently turning them into Nickelback, this is it.

* Eminem shared the stage with Ed Sheeran and 50 Cent during a recent show, and the trio took a selfie together. I just want to take a moment to give everyone a friendly reminder that Eminem used to skewer pop culture … now he's taking selfies with Ed Sheeran. What's next, a role on Degrassi?

* Reebok announced a new ad campaign that will feature Ariana Grande, Gal Gadot, Gigi Hadid, and Danai Gurira. My hope for this campaign is to see each of these celebrities getting dunked on, juked, and struck out, by various female athletes on the Reebok roster.

* Mandy Moore has reportedly been in the studio working on new music. I'm including this news simply as an excuse to post the video for "Candy."




And with that, my time is up for the week, but I'll be back next week with more shots on all things pop.



Labels: Pop Shots
posted by Adam Bernard @ 7:00 AM