Vid Pick: Headsnack – Addicted to Phone
Friday, June 15, 2018

Nowadays it's unusual to see someone walking around with their head held high. This isn't due to a collective crash in confidence. Rather, it's because almost everyone is in a constant state of staring at their phones.

Noticing this, New Jersey, by way of Long Island, artist Headsnack created his latest single, "Addicted to Phone," a hip-hop anthem to help those obsessed with their tiny screens look up and see the world around them.

"Addicted to Phone" is off of Headsnack's upcoming solo debut, Secret Handshake, and while this may be his first official solo effort, he's no stranger to music. Headsnack has spent nearly two decades as a member of groups, making guest appearances on songs, and releasing singles on his own.

I caught up with Headsnack to find out more about "Addicted to Phone," as well as the creative claymation video for the song, and what else listeners can expect when they learn his Secret Handshake.

Which came first, seeing other people addicted to their phones, or noticing you were addicted to yours?

I think it's rare that we notice our own addictions before those of others.

For me it was definitely the concert thing. I go to a LOT of live shows, and I couldn't stand that people were spending mental energy to get a five minute video instead of giving the artist their real attention.

It's a tough thing for some people. They want to share this awesome experience with their network, but they don't realize they're not truly experiencing it themselves. 

Did you have a specific moment when you realized your own cell phone use had gotten out of hand?

I have one friend that is an old school face-to-face type. We were at a sporting event, and while I was posting a pic of us he made a comment about me being self-absorbed with my phone. I felt really crummy because the most important people in your life are the ones you are with at any given moment.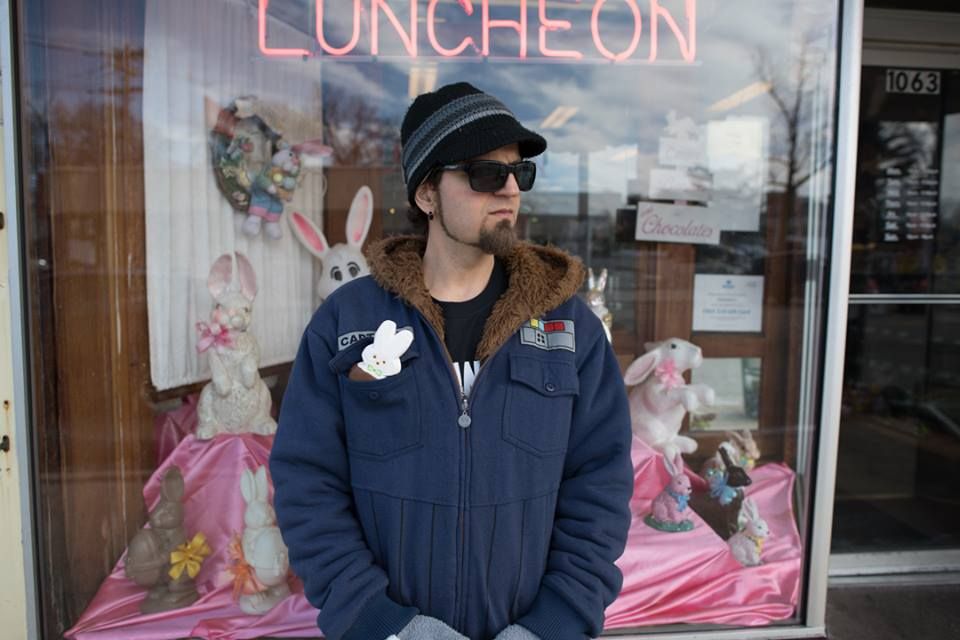 Was there something specific you did to help break your cell phone addiction?

No, but when I first made this song I remember briefly thinking that it constituted as addiction therapy. I thought, "I made a song about it, so this is my free pass to act like a self-absorbed recluse!" But I don't think that anymore, because I'm cured! This message was actually converted from Morse code!

Truly old school! Speaking of old school, how'd you come up with the concept for the video? Was it a lifelong dream to have a claymation version of yourself?

I wouldn't want to take that honor for myself. I believe it's a lifelong dream of all humans to see themselves in claymation.

As for the concept I just storyboarded the lyrics. 

One line from the song that I'd love for you to expand on is in the second verse, when you're rapping about how you "gotta stay connected," while clearly not being connected to the world around you. How can we reclaim the concept of being connected to bring it back to being on a more human level?

I think having social media, and screen, detox weeks are a good idea for everybody, especially children.

I would also like to encourage people to actually call their friends and family. Texting is fun and easy, but you really need to set time aside for a call. Show somebody you really care by listening to their words, inflections, and emotions.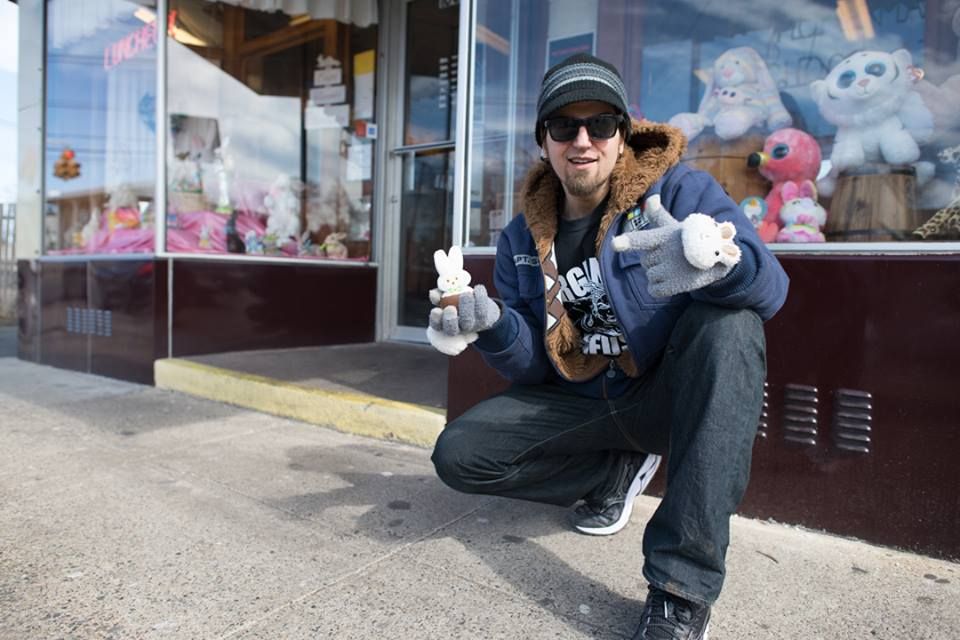 "Addicted to Phone" is off of your upcoming album, Secret Handshake. What can you tell everyone about it?

My debut solo album, Secret Handshake, has 14 songs, many of which revolve around society enslaving its people with the very technology it develops to free them.

There's a track about cloud storage wars, one about Google knowing more about you than your loved ones, and one where I fall in love with a robo-call. Lots of fun for the whole family.

In a few months it's going to be released on Grammy-winner Phil Nicolo's private label, Phil's Records. Phil and his brother Joe are known throughout the industry as the Butcher Bros. They've worked with everybody from Sting to Lauren Hill, and are known for having started Ruffhouse Records (Cypress Hill, The Fugees, etc.). Needless to say, I'm stoked, and oozing gratitude.

What are some of your favorite things about writing, and releasing, hip-hop music at this stage of your life – i.e. married, with kids?

I love that I have a larger audience. Now, in addition to my awesome hip-hop fans, I have a lot of young kids, and soccer moms, that also dig my stuff, but usually for different reasons.

Also, despite me having a song on my new album that's dedicated to the art of hip-hop, I wouldn't pigeonhole myself into that genre. Headsnack is its own thing, with its own style and sound unlike anything else. This album has hip-hop, electronica, rock, and jazz influences, so there's really something for everybody, regardless of your preference. 

Finally, I saved the toughest question for last – when the f*ck are our Mets going to get their sh*t together?!?!

The word on the street is the Wilponzies have been holding back this organization for decades. We need to get them out! Being a Mets fan is like having a disease you enjoy.

For more Headsnack check out headsnack.com, and follow him on Facebook, Twitter, and Instagram.



Labels: Vid Picks
posted by Adam Bernard @ 7:00 AM