Vid Pick: Toussaint Morrison – New Gods
Friday, April 13, 2018

The name Toussaint Morrison has graced this site well over a dozen times since I first discovered his music back in 2011. The Minnesota native consistently impresses with every release, and every time you think he's reached his artistic peak, he somehow finds a way to climb higher.

With the release of his latest video, which is for his song "New Gods," I caught up with Morrison to find out about the unique clip, how he deals with tough times and rejection, and some of his favorite moments from his blossoming acting career.

First off, the video for "New Gods" is radically unique in the way it was shot. What went into the decision to shoot it in portrait mode, and what was your reaction when you saw the finished product?

David J. Buchanan was the initiator to the "portrait mode" concept. I had started the conversation with him for the video to be dark. He wrote a script for it and everything, and we basically toggled around with it for a year. The budget fell through and we were forced to re-imagine the concept a little further. I mean, initially, the video had me on a motorcycle, entering a large building, fighting body guards, etc. Alas, it was boiled into the beauty it is today.

What inspired the lyrical content of "New Gods," and is there any particular reason you wanted to release the video now versus six months ago, or six months from now?

The lyrics of "New Gods" were to paint a picture of some sort of flawed paradise. I envisioned the animated series Tron: Uprising, and went from there.

I wanted to build a place that's always shrouded in night, and has never seen daylight, where Kanata and his gang run the streets, and you feel a sense of freedom on your own terms.

I honestly should have released the video six months ago, but just never got around to it. No excuses, I should have released it earlier.



"New Gods" is off of your 2017 album Lesser Restoration, which is an album that was going to be a series of EPs, but life became a bit crazy for you – in some ways good, in some ways difficult. What did you learn about yourself, or the world in general, having gone through those times?

I learned that the world pays whatever price you ask of it.

I have a high bar, and sometimes I lower it in times of low self-esteem, self-sabotage, and personalizing what others think of me.

The moment I look my inner-self in the mirror and say "Let's fucking go, champ" then the whole thing turns around.

I've struggled hard with sustaining momentum and a forward moving mindset in this craft. To keep putting out film, music, and writing is tough, and sometimes it gets the better of you, and what's stuck with me most is that there are times for everything to be imploding in on itself, and then there are times for everything to align. I accept both. 

Is there another album, or EP, currently in the works, and if so, when might fans start hearing songs from it?

Oh hell yes. I have a spoken word album dropping in May along with a full multimedia onslaught. It's titled Best When Sung From The Gutter.

As for a music album, you can expect a single to drop in July, and an album to drop in late 2018.

I addition to music, you've been building up your acting resume over the past few years. What have been your top three favorite moments from your acting career so far?

Top 3? Hmmmmm...

1. Working with Woody Harrelson and Judy Greer on Wilson.

2. Working on set for the Racially Ambiguous Duo. There were some moments that I've never been a part of in a script or film, and creating those scenarios was incredibly empowering and encouraging for me.

3. Working with John Mark, David J. Buchanan, and dancers on (my upcoming) music video, "She's Here." I just got completely humbled and awed by working with dancers and everyone on set. It was beautiful, and I hope everyone enjoys the vid when it drops in July.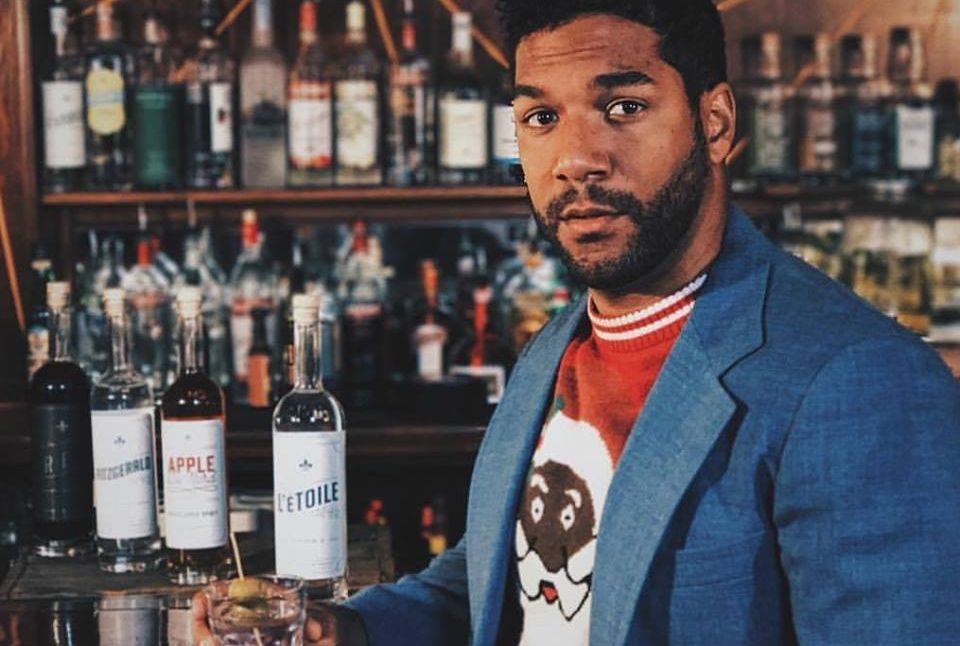 Between being an independent artist, and an up and coming actor, I imagine you hear "no" a little more often than you'd like (as a writer, and single person, I can commiserate). What have you found to be the best way to deal with rejection?

The best way I deal with rejection is in shouting "NEXT!"

Haha, I kid, but not really.

Rejection is met with a smile for me. I know that the path I'm on is already bearing beautifully great things, and I see rejection as just part of the picture.

Finally, I know you're a big Minnesota sports fan, so how much did you enjoy the Vikings 2017 season, and what are your hopes for the new look Twins?

Sweet Christ, are you really bringing up the Vikings?!?! The heartbreak and the thrill of victory was REAL!

As I type this, Lance Lynn just gave up a hot damn grand slam. I take the Twins with a grain of salt, and celebrate '87 and '91. I feel like the universe said "enough," after '91, and we are who we are as a result.

The most I can hope from the Twins is a sunny day where I get to see the game, sit in bleachers with a beer and a hot dog, and let my body soak in the Vitamin D and unhealthy carbs.

For more Toussaint Morrison check him out on Bandcamp, and follow him on Facebook, Twitter, and Instagram.



Labels: Vid Picks
posted by Adam Bernard @ 7:00 AM