Vid Pick: Tishmal – Underneath
Friday, February 02, 2018

Everybody knows Provo, Utah is the home of great pop music. OK, maybe I made that up because I felt it would be an interesting way to start this article, but Provo, Utah, is the home of Tishmal, and she's one heck of a pop artist.

Tishmal released her self-titled debut EP last week, the lead single off of which is "Underneath," a pop tune that will definitely get you moving.

The video for "Underneath" is an artistic gem, filmed after hours at a community pool, with minimal lighting, and maximum emotion.

Wanting to know more, I caught up with Tishmal to find out about the video, her EP, and to ask her an important question about pool safety.

Your self-titled debut EP was released last week. In what ways do you feel this is the perfect set of songs to introduce yourself to the world?

Wow! Yeah, I am so stoked to share my EP. These songs all kind of stem from my nightmares, and lucid dreams, that I've had since I was a kid.

Songwriting is the way I've always navigated my feelings, and expressed what's going on deep in my head. It's a cathartic process, but it's also tainted with this urgency – like I have to share this with people, cause we're all struggling, and I want people to know the struggle can be beautiful. 

Speaking of beautiful, the first single, "Underneath," is a pop jam that just about anyone can dance to. Does the rest of the EP feature similar production, or does it vary from song to song?

Thank you! The energies of the songs definitely vary, but they're cohesive, and similar to "Underneath," with electronic beats and dreamy, buzzing synths. 

I'm sure all of the songs are personal, but is there one that's especially hard hitting to you, emotionally?

I don't know if I can pick just one, but occasionally I get choked up when I perform "Can't Breathe."

It still feels raw.

We are all in our own personal healing processes, and that song reminds me of that.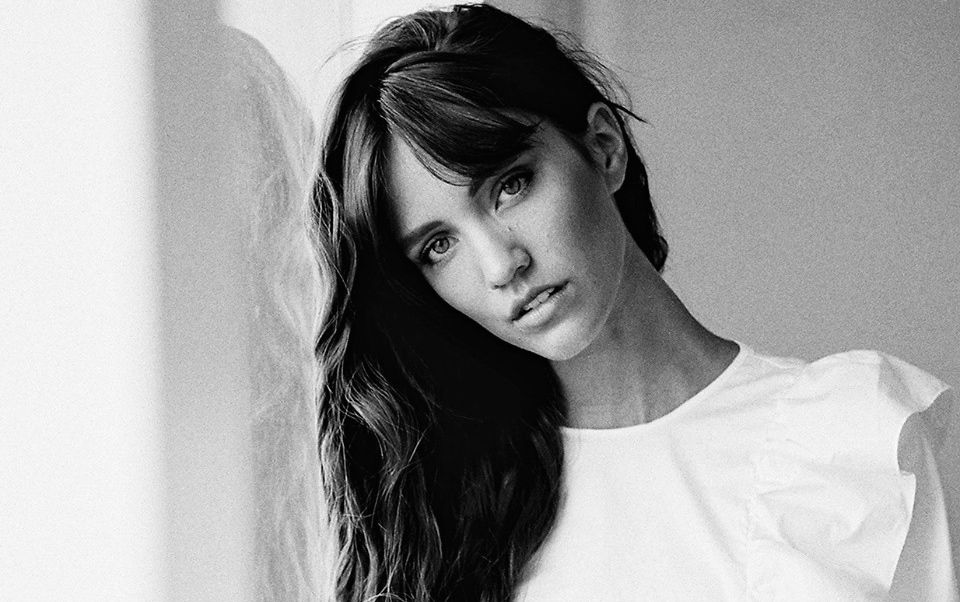 How'd you come to decide on a dark indoor pool as the location for the video for "Underneath," and how do you feel the video represents the song?

I knew there had to be water for the video. Christian Darais and Nick Rush (Paradox Digital) came to me with the idea of an indoor pool, based off of a horror movie. I loved it immediately cause it reminded me of some of my nightmares.

I was so impressed with Paradox Digital, and everyone involved. The vibe and energy of the video is a perfect fit. 

The shower scene was wild. Was that a visual trick done after the fact, or was there actual paint involved? If it was the latter, how long did it take to get through that scene?

We had been up through the night shooting and this was the very last scene we shot. Yeah, that is actual black ink. I had to scrub hard to get it off my skin, and had faint stains on my face the next day. It was so fun.

We only had one or two takes to get it. Nick added layers of ink drops in post to create the smoke effect.

You know, every time I watch the video I can't help but wonder … didn't anyone tell you not to horse around near the edge of a pool!

Haha, good one. This joke reminds me of my dad. 

Finally, your name means hummingbird. What qualities do you feel you share with the tiny bird?

When temperatures drop hummingbirds go into a state called "torpor," a sort of hibernation. Growing up in San Diego, I hate being cold, and I too head for hibernation if it's lower than 50 out. 

Also, hummingbirds love sugar water like it's crack. I am a huge fan of sugar. I seriously have tried quitting so many times, but I can't resist a good sugar cookie.

For more Tishmal, check out tishmal.com.



Labels: Vid Picks
posted by Adam Bernard @ 7:00 AM