Vid Pick: Busty and the Bass – Common Ground (Amsterdam Boat Session)
Friday, February 16, 2018

It's not every day that you get serenaded by a soul band, complete with brass section, who happen to be floating by on a boat, but that's exactly what happened for a group of folks in Amsterdam who were lucky enough to be along Busty and the Bass' route as the band filmed a unique video for their song "Common Ground."

While I wasn't lucky enough to be floating along near the band, I was lucky enough to catch up with Busty and the Bass' Eric Haynes to find out the story behind the video, and the song, as well as get some interesting tales from tours past, as the Montreal-based band is currently on a North American tour that runs through March 10th.

What inspired you to want to film a video performing on a boat?


We had some time to kill before our show in Amsterdam, and the canals are the best way to see the city.

We had actually rented a boat the last time we were there, so we knew the drill, and it was a great excuse to do it again.

What kind of driving/steering lessons are required before someone mans one of those things?


The before-you-leave tutorial is actually surprisingly fast. Operating one of those boats is actually pretty straightforward – there's just the steering wheel, and a motor throttle – but once you're on the canals you have to watch out for other traffic, and mind the signs. Some of the tourist cruise boats are huge and go pretty fast, so you don't want to get in their way.

Who, if anyone, had the most trepidation about the shoot? Is there someone who can't swim who you may have had to save had something gone horribly wrong?


We were all pretty down! The only scary part was getting our instruments in and out of the boat. Definitely wanted to avoid dropping those in the canal.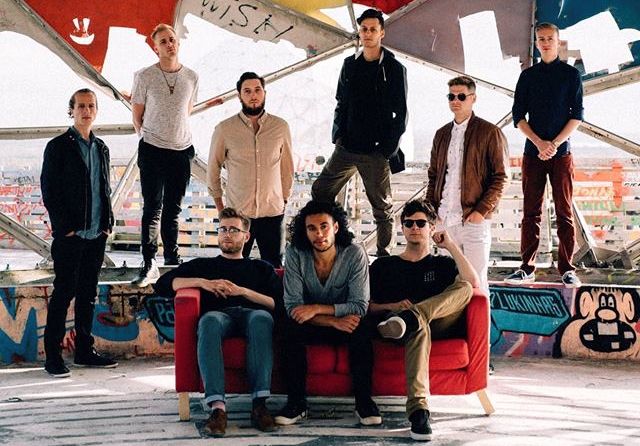 That would not have been a good time. Let's talk about the song. What inspired "Common Ground," and what makes it a song you love to perform?


At its core, "Common Ground" is about family, specifically about a certain dynamic as grandparents age and can sometimes be left out, or overlooked, but the core vibe of the song is a sort of very tender love that becomes a celebration at the end.

That, plus all the varying sections, really make it fun to perform.

What have been some of your favorite reactions to it so far?


My favorite reactions were actually the people in the houseboats as we went by!

The video has been super well received online, too, which we're really happy about.

You're currently on a month-long tour. What are some of your tips and tricks for surviving life on the road with so many people, and so many personality types?


We're pretty lucky in our band that we get along really well most of the time. We also travel in two separate minivans, and I think it helps to not spend each second with every member.

My other advice for being on the road is to do laundry every chance you get, and bring lots of content – books, magazines, or stuff to work on, or watch on your computer. So much of being on the road is sitting around, whether it's in the van, at soundcheck, or on the plane, and you go crazy pretty fast if you don't have something to do.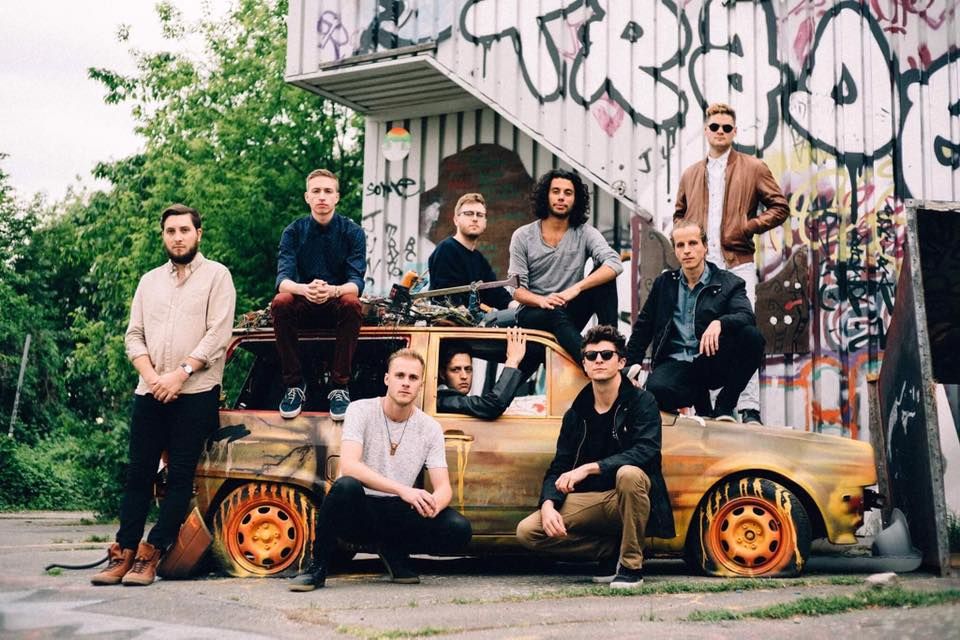 Speaking of crazy, during all your time on the road, what's the closest you've come to getting arrested without actually getting arrested?


When we were in Europe last summer, I was parking our massive Sprinter van in a tiny parking lot outside Hamburg at night when I backed into a black car I didn't see. It was the first time I'd had any sort of collision happen while I was driving, and I felt really bad. It wasn't a big dent, and nobody was in the car, so I left a note with my contact and insurance info.

We were on our way to Berlin the next day for a show when I got a call from the owners of the car. Apparently things work a bit differently in Germany and you're supposed to call the police right away, regardless of how minor the incident was, and since I hadn't done that, and had left town, I could be prosecuted for fleeing the scene of the crime! Luckily the owners of the car talked to the police and persuaded them there was no need for me to come back, so we made it to Berlin on time.

Thanks to Helen and Jura for being so nice!

That's an amazing story! Finally, a lot of kids in school who are in band aren't necessarily winning popularity contests, so take a minute to give a shout out to those kids, and tell them something awesome.


Ha ha, well I was a total band nerd in high school and I think it paid off. My experiences in the music program helped me pursue music professionally, and most of the friends I see when I go back home are from band.

Even if you don't go on to be a professional musician, music stays with you for life, and I think that experience is super important. There are also tons of cool jobs in the music industry – sound engineer, lighting technician, broadcaster/journalist, teacher, and tons more – that aren't actually being a musician.

The only other thing I would say is if you're passionate about music don't be afraid to start a band with your friends outside of school!

For more Busty and the Bass, check out bustyandthebass.com.



Labels: Vid Picks
posted by Adam Bernard @ 7:00 AM