Pop Shots – Unstoppable Forces
Monday, January 08, 2018

Welcome to your weekly dose of pop world musings. Covering all things pop culture, this week Pop Shots is hitting you with thoughts on everything from Taylor Swift's summer tour itinerary, to Camila Cabello's record setting December, to where almost everyone was on New Year's Eve, and since this is Pop Shots you know everything is seasoned with a little bit of attitude.

* Taylor Swift has announced more Reputation Tour dates, adding seven shows to her summer tour … none in my living room, though. Sigh. What's a blogger gotta do to get an in-house acoustic performance, yo?

* In more Taylor Swift news, a superfan named Stephanie revealed Swift essentially became her guardian angel. Upon learning that Stephanie was pregnant and homeless, Swift bought her a house to make sure she, and the baby, would be alright. In a related story, Kevin Federline would love to reach out to any of his superfans to see if they have a couch he could crash on.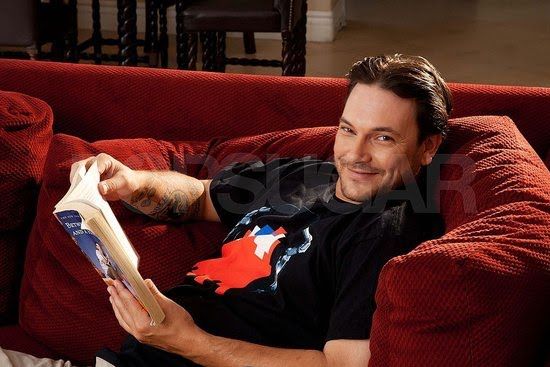 * Coachella's 2018 lineup was announced, and the festival is going to be headlined by Beyonce, The Weeknd, and Eminem. While many pop music fans were made happy by this, not all pop artists were, as Louis Tomlinson tweeted, "Just seen the Coachella line up .... Where the f**k are all the bands!? It's a festival!?" You know things are bad when a member of One Direction questions your authenticity.

* In December Camila Cabello set a Spotify record for female artists, surpassing 40 million monthly listeners. The title was previously held by Selena Gomez, who, at one point, reached 34 million monthly listeners. Ya know, I'm beginning to think being an attractive, young, Latin woman could be helpful in this industry.

* Justin Timberlake revealed his next album – his first full length project in over four years – will be titled Man Of The Woods, and has a planned release date of February 2nd. With a name like Man Of The Woods I expect it to be sold exclusively in Bass Pro Shops, and Cabela's stores.




* Phish Closed out their 17th Madison Square Garden show of 2017 with a five hour long New Year's Eve concert. Of course, since this is Phish we're talking about, that set was actually just two songs.

* With the exception of the folks at the Phish concert, it seems most people stayed at home on New Year's Eve, and were glued to the TV, as Dick Clark's New Year's Rockin' Eve, hosted by Ryan Seacrest, saw its biggest overall audience in at least 27 years. With 25.6 million viewers during its late-night part 1 programming slot from 11:30pm to 1:09am, the ratings bested the 2017 Grammy Awards telecast, making it the top music special of the year. There's no word, however, on if people were tuning in to see the ball drop, or to see if Jenny McCarthy's face could make a human expression.



* 50 Cent's TV series Power lost a chunk of viewership in the New York area, as cable provider Optimum severed ties with STARZ last week. After a contentious battle, Optimum went the Kanye route on its viewers, feeling no one man should have all that Power.

* Wu-Tang Clan are getting into the marijuana business … sort of. The iconic hip-hop group has released their own line of rolling papers, which are available exclusively online. While rolling papers are nice, we're all still waiting for the launch of Wu-Tang Financial.



* Pete Wentz and girlfriend Meagan Camper are expecting their second child together. The child is Wentz's third overall, as he also has one with ex-wife Ashlee Simpson. There is no truth to the rumor that all of his children are born wearing eyeliner.

* Penske Media Corporation has acquired a 51% majority share in Wenner Media, parent company of Rolling Stone, gaining controlling interest in the magazine. It's good to see George Costanza finally did something with the Penske file.



* Speaking of Rolling Stone, Bono did a masterful job of putting his foot in his mouth during an interview with the publication, saying, "I think music has gotten very girly. And there are some good things about that, but hip-hop is the only place for young male anger at the moment – and that's not good." No, Bono, "not good" is everything U2's released since Achtung Baby.

* Ed Sheeran guest starred on the season 29 premiere of The Simpsons, playing Lisa's piano-playing love interest, Brendan. So that's now Sesame Street, Game of Thrones, and The Simpsons … I don't know about you, but my Ed Sheeran guest appearance Bingo card is lookin' good!

* Bruno Mars released a collaboration with Cardi B, and it seems as though he's gone from jacking '70s funk greats to jacking '80s and '90s new jack swing greats. At the rate he's going, he'll be a neo soul artist in six months. (admission – I actually like this song).




And with that, my time is up for the week, but I'll be back next week with more shots on all things pop.



Labels: Pop Shots
posted by Adam Bernard @ 7:00 AM