Vid Pick: Eki Shola – Midweek Blues
Friday, December 22, 2017

Smooth, jazzy, soulful – these are all apt descriptions of Eki Shola's latest single, "Midweek Blues."

A groove meant to inspire, "Midweek Blues" is off of Eki's 2016 album Final Beginning.

Releasing an album should be a celebratory time for an artist, but due to the California wildfires that occurred this October, Eki, whose home was in the wildfires' destructive path, was faced with starting her life over just a little over a year after the release of Final Beginning.

Wanting to know her story, I caught up with Eki to hear how she narrowly escaped the wildfires, why she came back to visit the wreckage, and all things "Midweek Blues."

Let's start by talking about your new single, "Midweek Blues." What was going on in your life that inspired you to write this song?

Great question. To be honest, I can't recall.

I tend to remember the mood I was in when starting a song. I remember it was midweek when I wrote it, and it was one of the first songs I composed with lyrics, so I was a little nervous.

Although "Blues" is part of the song title, I wanted to have an uplifting message to it – which is that I believe we're all linked with one another, and that everything happens for a reason, if we're open to seeing the connection.

This is a song that's clearly meant to inspire/heal. What have been some of your favorite reactions to it, so far?

Up until recently I've been more of an instrumentalist. Now I'm discovering the beauty and power of the voice.

Since the video release, people have been asking me to sing more.

I love creating levels of harmony, and moods, within songs, and have received comments like, "This took me to my happy place," which made me feel pretty darn good.

What's up with the line of tape you put on the wall at the end of the video. You seem to have amassed a huge collection!

That's artist, or console, tape used to label channels during a session. I had finished mixing my album, Final Beginning, with the awesome studio engineer, Angela Flores, and got to post up my strip on the wall next to the other artists who had recorded at Earwig Studio.

I felt like it was a cool rite of passage.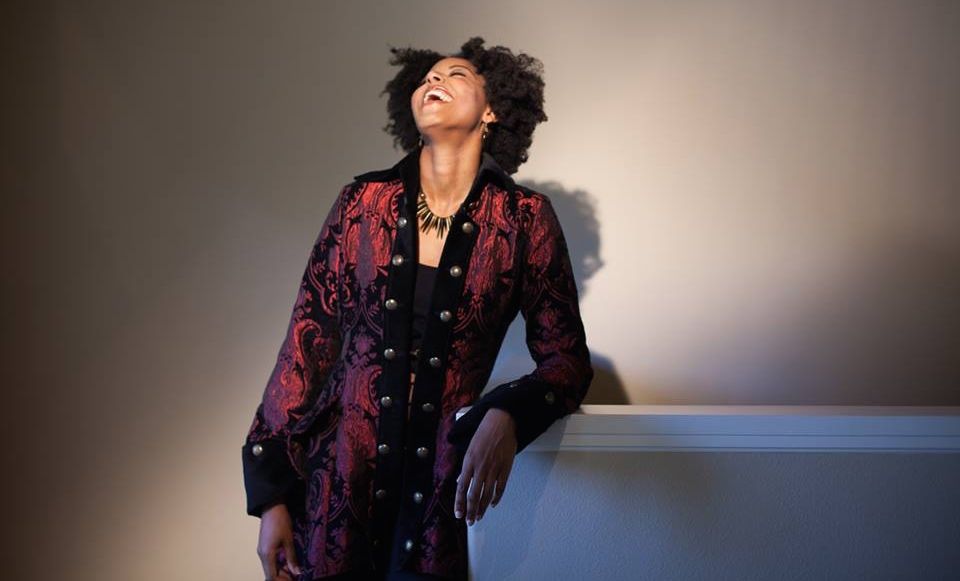 This fall you experienced something far more intense than midweek blues, losing your home, and nearly all of your material possessions, to the California wildfires. What do you remember about the time leading up to having to evacuate, and the day you left?

I lost all of my possessions, and we had not received any formal evacuation notice.

The evening of October 8th we had returned from a music festival in San Francisco. Several hours later it became very windy outside, and the sky had a beautiful, eerie, red glow. I could smell burning outside, but just thought it was a neighbor's wood-burning stove. Even when my room started to increasingly feel warm, and the power went out, brush fires still didn't enter my mind.

We were all restless, and couldn't really sleep, and while trying to figure out why our smoke alarm went off, our children noticed that our garden was on fire, and sparks were falling from the roof. There was no time to even grab the emergency bag, or my son's shoes. By the time we scrambled into the car, and drove up our driveway, the neighboring homes were already fully engulfed in flames.

I felt like we were in an apocalyptic horror movie as we drove blindly through the smoke with embers showering onto the car, and I remember silently repeatedly saying to myself, "Please let us make it out alive."

You recently posted a picture on Facebook of the wreckage. What made you want to go back to see that, and, in retrospect, do you feel you were emotionally prepared for it?

I felt like I had to go back to give thanks to the home that kept us safe and alive.

Our property was set somewhat down into a valley, which is why we didn't know that the fires were around us, but in a way I like to think that gave us a small buffer of safety.

I took a picture of the remains of one of our children's toys because at the top left corner were these delicate tiny budding leaves that were just starting to grow in. It was a stark, yet beautiful, reminder of how life continues despite loss.

What has helped you bounce back, and live life, and smile?

MUSIC!

Of all my possessions lost, I really miss my instruments, particularly the Korg Kronos (keyboard).

I had three new albums I was working on that were near completion, and I lost all those in the fire, so it's been a challenge starting from scratch.

Our community has been amazing. Folks have offered instruments, and free practice space.

Given that we were staying in different hotels for a month, I wasn't able to accommodate a new keyboard, or piano, so instead I bought a MacBook so I could start composing with Ableton Live. While working on my first post-fire song, titled "Recovery," I received a call from my friend Elijah Barntsen, co-founder of Live Music Lantern, and he asked me to open for the Grammy winning artist Kitaro (for a show) on November 19th. We did a healing musical event for those impacted by the brush fires, and it all just felt so magical, and peaceful.

Since that event I've been invited to perform at several community restorative projects, and through Prairie Sun Recording I'm also working on a benefit album with several local artists.

Not only has music helped me in my own recovery during this challenging time, I truly am thankful, and feel so fortunate, it has allowed me to give back, and connect with others.

For more Eki Shola, check out ekishola.com.



Labels: Vid Picks
posted by Adam Bernard @ 7:00 AM