Stacking The Deck with Ada Pasternak
Tuesday, October 24, 2017

Stacking The Deck is a feature exclusive to Adam's World where I bring packs of 1991 Pro Set Superstars MusiCards to artists, and we discuss who they find in each pack.

Whether you're listening to her music, or having a casual conversation with her, it doesn't take long to recognize kindness is front and center in singer-songwriter-violinist Ada Pasternak's life.

The concept of being kind is something that can be heard in her songs, is expressed in her personality, and is something she shows great appreciation for when it's afforded to her.

"Yesterday I was kind of going through a tough time about something personal," she recalls, "and I was driving, and I got lost, and I was running late, and I was stressed out. When I finally figured out where I was, I was at a light, and I turned, and I felt this warm energy coming from the car next to me. This teenage girl, like 15 or 16, just gave me this warm smile, really sincere, out of nowhere. It made me really happy. I almost cried. She just totally made my day. It's so easy to make somebody feel good. It's so easy to help somebody. That's what the world's all about."




It's also what much of Pasternak's music is about. The LA, by way of CT, by way of Moscow, artist has been receiving heavy spins on Spotify, and has been featured on multiple pop song interpolations composed by the Postmodern Jukebox crew. Ironically, while those videos have amassed millions of views, Pasternak is just now getting her education in contemporary music.

"I was born in Moscow. I lived there until I was six," she says of her childhood. "We immigrated from the Soviet Union, and my parents brought me up with classical music. I was basically practicing violin every day."

She adds, "If I was in a car I would hear what was on the radio sometimes. I did hear, and really like, Nirvana, The Beatles, Queen, but there's a lot of rock bands I haven't really listened to yet, so I'm still kinda catching up on the stuff that most people know."

Speaking of catching up, I caught up with Ada after her recent show at The Acoustic, in Bridgeport, CT, to open up some packs of MusiCards, and the artists we found sparked conversations about artistic growth, personal strength, and dream collaborations.




Madonna


Madonna is someone who transcends generations, and she's played an important role in the industry in regards to women breaking through.

For sure. I think she's a very powerful woman, and she's a very unique artist. She stands up for what she believes in, from beginning to end, and she went after what she wanted. She's been a really successful businesswoman, and an artist, and I have a lot of respect for her. I think she's great.

She's also been a chameleon as an artist. She's done a whole bunch of different things. Do you see yourself moving in a direction where you would, maybe not jump from genre to genre, but make radical adjustments over time?

It's very possible. I find myself often evolving, and changing, and experimenting, and trying different things.

You've gone from studying classical to performing a grown up version of pop. Could you see, in five years, another radical twist? I know you're into rock, could you see yourself with a rock band at some point?

Yeah, totally. I really like rock. I like pop rock. I also like hip-hop. So you never know, you might find me rapping one of these days.

You do beatbox a little bit.

I do like to beatbox, and I really like a good beat, and I do like certain rap. Actually, I just wrote a song where I'm gonna be rapping a little bit. I'm excited about that.




Janet Jackson


It's interesting how many times one of Janet Jackson's cards get pulled during these interviews, and artists who are from overseas tell me the only reason they know of Janet is because of Michael.

I'm gonna say the same thing. I'm not familiar with a lot of her music, but I'm very familiar with Michael Jackson's music.

(That said) she seems like she's a really strong, powerful, woman.

Speaking of being a powerful woman, you recently moved out to California on your own. That's a huge move.

It's the best choice I've ever made in my life.

It was really scary at first. I didn't know a lot of people. I knew some people I went to music school with, but I didn't have that many musical connections, or jobs set up, or anything like that. I just moved out with my violin, and a suitcase, less than a thousand dollars in my bank account, and no place to live.

I couch surfed for a while, and now I have my own place in Hollywood, and things are going well. I'm working with a lot of really amazing people. I'm doing my thing, and I'm really happy out there.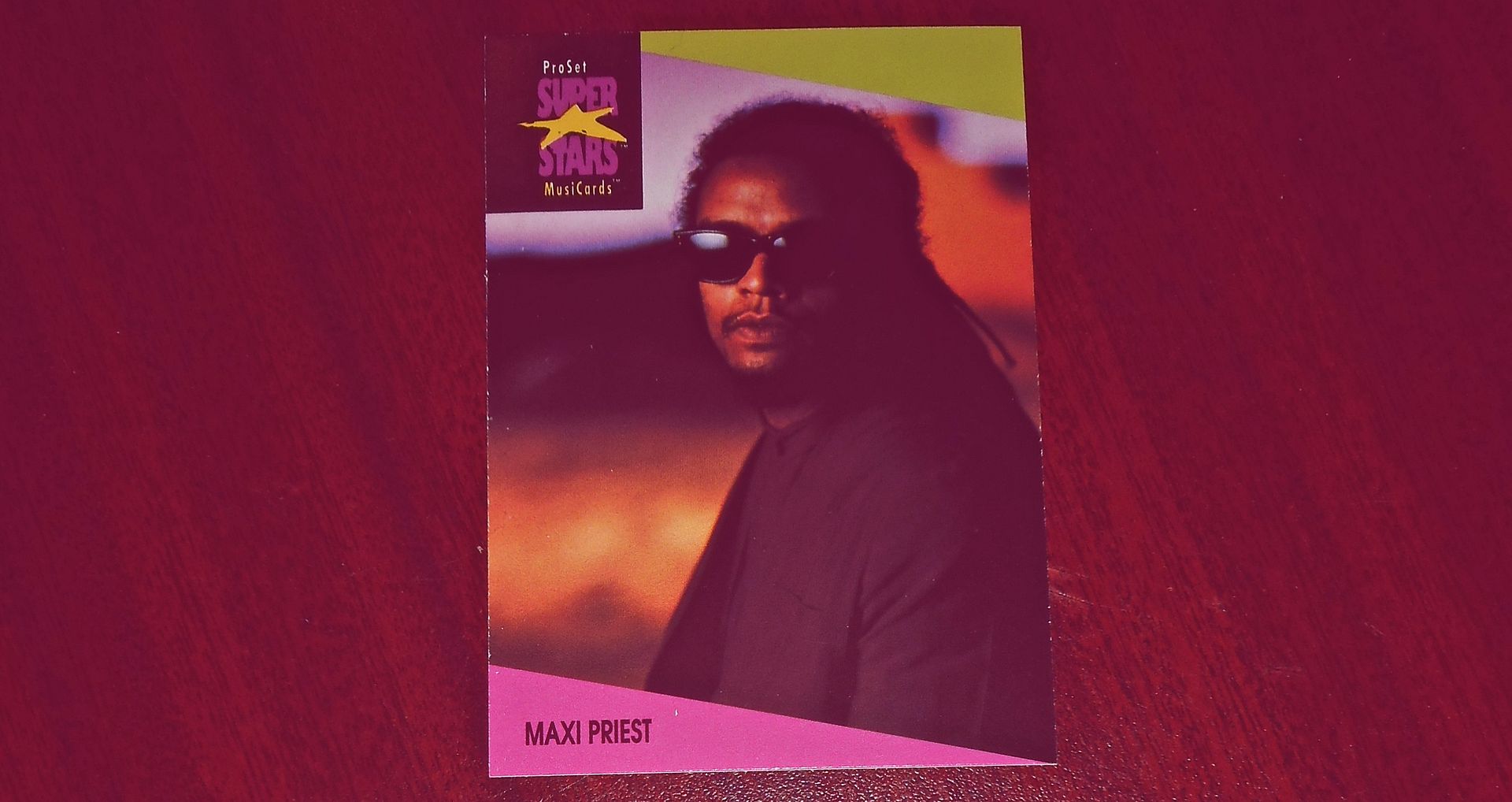 Maxi Priest


Maxi Priest, back in the '90s, did a fantastic collaboration with Shaggy titled "That Girl." Who are a few artists you'd like to collaborate with?

* Stevie Wonder. He's one of my favorite artists. I love his music. Every album offers something different.

I remember exactly where I was, and who I was with, when I heard his music for the first time. I was 16, I was in Acapulco, Mexico, on vacation with my mom, and my friend Marisa. We were about to go out by the pool and relax. We had CD players at the time, but I didn't bring any CDs. She said, "I have an extra CD for you if you want to listen."

I was like, "Yeah, sure."

"Here, Songs in the Key of Life, Stevie Wonder. It's really good."

I'd never heard it. So I closed my eyes, and I listened to the whole album, and it took me to another world. I forgot about everything else. It totally was a life changing moment. Oh my God.

* John Mayer. I love his music. I also think he's very versatile, which I love. He started out with the pop stuff, he has a country album, he has an awesome blues trio. He's just really great, so I'd love to work with him. I'd love to write with him. It would be really fun.

* Sara Bareilles. I think she's an awesome artist. She's a really good songwriter, and beautiful singer. I would love to work with her.

It's wild you mentioned her, because when you were on stage I was trying to think of other artists I'd use to describe you, and they were Sara Bareilles, Colbie Caillat, and Lindsey Stirling.

Cool! That's very cool. I just connected with Colbie Caillat's producer in LA, Mikal Blue, and I'm going to be working with him when I get back.




For more Ada Pasternak, check out adasmusic.com.



Labels: Music Interviews, Stacking The Deck
posted by Adam Bernard @ 7:00 AM