Stacking The Deck with LTrain
Tuesday, August 22, 2017

Stacking The Deck is a feature exclusive to Adam's World where I bring packs of 1991 Pro Set Superstars MusiCards to artists, and we discuss who they find in each pack.

Unlike the L Train subway line, NYC-based rock foursome LTrain are a ride you can count on. Not only do they have no plans to shut down for 15 months in the near future, they've been hitting stages throughout the city, and working hard on their upcoming full length debut, Viral Spiral.

Consisting of Crystalla Gonzalez (vocals), Gabriel Castellar (guitar/vocals), Louis Padilla (bass), and Tristan Green (drums), LTrain's brand of rock features influences that range from Latin to funk.




On a perfect summer day, I caught up with three-fourths of LTrain (photo L to R: Louis, Crystalla, and Gabriel) at The Coffee Shop in Union Square to open up some packs of MusiCards, and talk a whole lotta music. The artists we found sparked memories of everything from musical inspirations, to when imitating a band goes oh so wrong.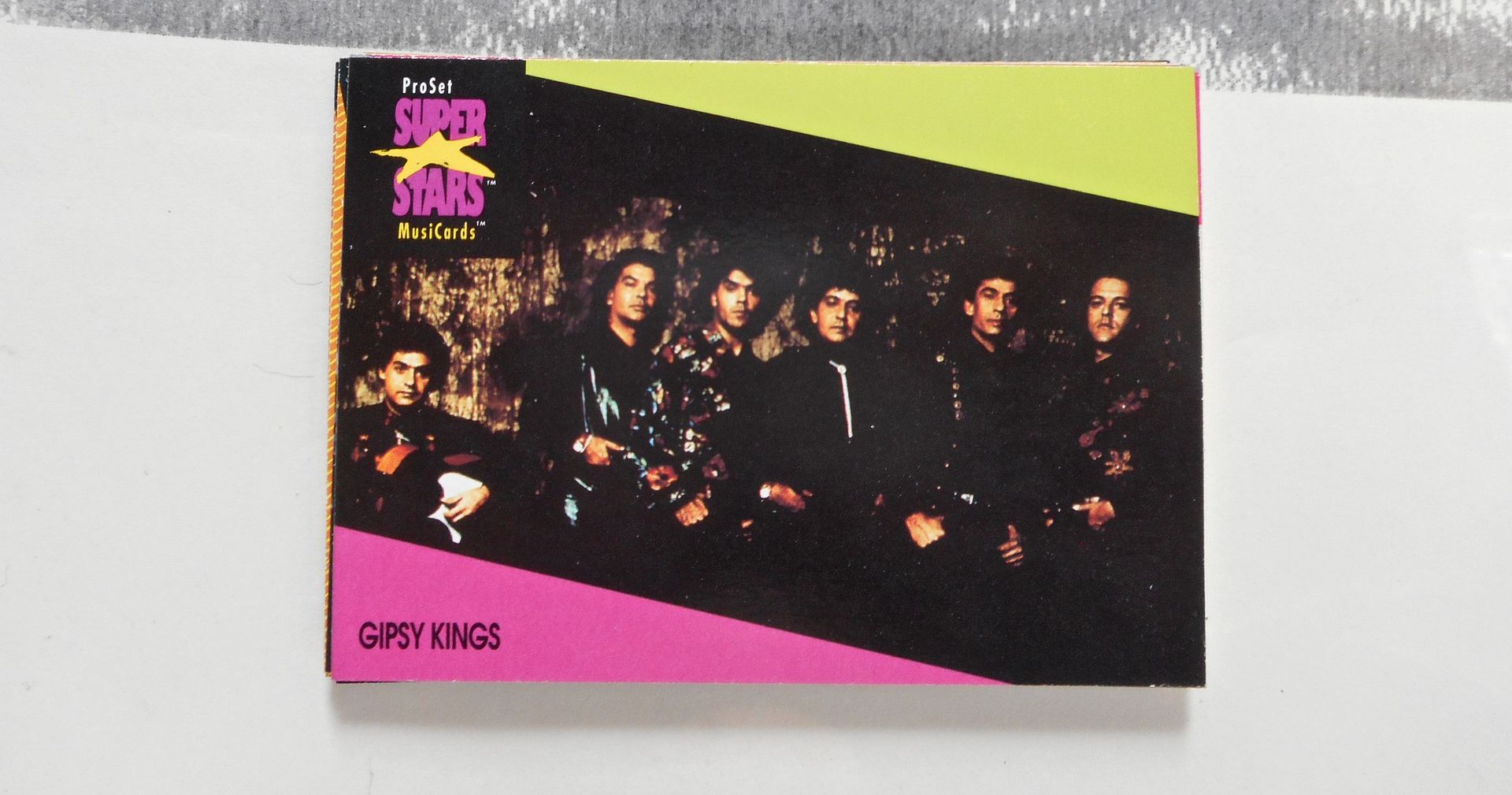 Gipsy Kings


Gabriel: Interesting story. My ethnic background is quite complicated. Rather, it's very complicated. My mom is Puerto Rican, but her ancestry is pure Spanish, so one of the musical styles that she started to fall in love with in her 30s and 40s, when I was a kid, was flamenco.

One of the most popular flamenco bands are the Gipsy Kings, and she would play them as she would clean the house, so I remember the '90s, cleaning my room to Gipsy Kings, and not understanding anything they're saying, and (at the time) not understanding, culturally, what that music meant. My mom was studying to how to dance flamenco, so she was introducing me to the world of flamenco, and what the Gipsy Kings meant to the world of flamenco.

Guitar-wise the Gipsy Kings played a big role in how I understood rhythm. The common electric guitar player kind of sticks to this up down stroke, very straightforward rhythm, but with flamenco music – which is somewhat similar to African rhythms, and funk, and that Mediterranean feel – the rhythm is a little more odd. There's a lot of odd numbers.

When I started to learn how to play the guitar I started realizing, wow, American music is kind of very straightforward, it's even, it's consistent, but flamenco music had this odd rhythm of interesting syncopation, so I brought that to my guitar playing.

A lot of people say, "Why do you play electric guitar so fiercely, and aggressive, and rhythmic?" I'm like, "I grew up on the Gipsy Kings." I learned that technique from them.




Led Zeppelin


Crystalla: I won't forget when I first really started listening to Zeppelin because I remember listening to "Babe I'm Gonna Leave You" and I literally had an eargasm. I was just like, holy shit, this actually exists?!?! They just sounded so amazing, and I fell in love with Robert Plant's voice instantly.

They had a huge influence. What was it, like two weeks ago, before I recorded I was listening to Robert Plant.

How did your introduction to Zeppelin happen?

My uncle. Growing up he would give me different albums to listen to. He was like, "OK, you have to know The Beatles, you have to know Led Zeppelin, you have to know Aretha (Franklin)." He was like, "You're gonna learn this song, and that song."

It's funny, my main influences are the CDs he gave me as a kid.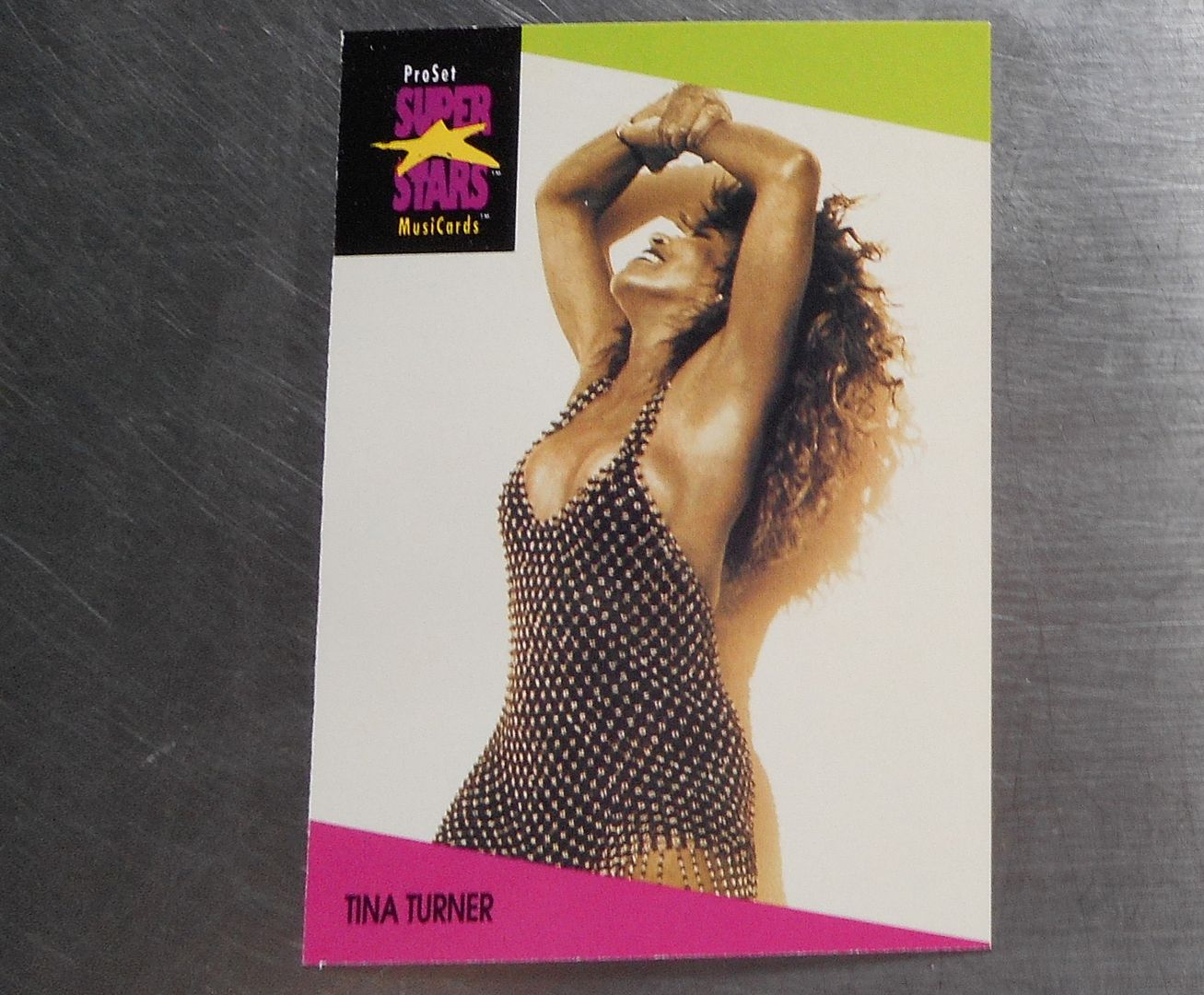 Tina Turner


Louis: She's extremely expressive. Her expression is off the charts. I think she has so much passion, and pain, that it really speaks out more.

I see music as colors, so when I think of Tina Turner I think of brown and orange. She has that range of giving a lot of aggression when she wants to. I can feel what she's singing.

She doesn't have to say anything, she doesn't have to have lyrics, when she sings I can feel the edge of Tina Turner.




The Who


Louis: The bass player from The Who, John (Entwistle), he was a beast. The man played a catalog of the bass, and his technique was pretty much where I kinda adopted my technique from him.

I also love rhythm. Growing up in a Hispanic household I listened to a lot of salsa and mambo. I wouldn't necessarily pay attention to the bass. When I would feel the rhythm I would understand what I need to do.

Being a bass player is pretty much being a hand drummer. A lot of my style comes from Latin music.

(When it comes to) modern music, I listen to a lot of progressive rock, and I really love playing halftime, and very syncopated, rhythms. The type of music I listen to, (bands) like Tesseract, they give me like a Phil Collins atmosphere with the reverb, and it's still giving complexity with the rhythm and cord progression.




Sonic Youth


Gabriel: Basically, all those kids that you hate with all the reverb pedals, that's who they're trying to sound like.

We do have ambient things about our music, but we use it with caution. There are some bands that take it overboard, and it's just like you see like these dudes with these humongous pedal boards, and they're not really playing their instrument, they're just stepping on different effects, and it's just like, did I come to look at what you bought from Guitar Center, or did I come to see you play?

As someone who knows his way around a Guitar Center, how many pedals do the people who are imitating Sonic Youth usually end up with?

I would say a minimum of ten pedals. I would say on their board, money-wise, they have $1k-$1.5k on the floor.

And for the record, while the imitators leave something to be desired, Sonic Youth were good.

Yes. I agree. They knew what they were doing.




For more LTrain, like them on Facebook, and follow them on Twitter and Instagram.



Labels: Music Interviews, Stacking The Deck
posted by Adam Bernard @ 7:00 AM