Top Five Things to do at Warped Tour 2016
Tuesday, July 19, 2016

On July 9th, Warped Tour rolled into Jones Beach on a beautifully overcast day, and I was there from the first note played, until nearly the last band was done. If you're hitting up one of the dates on this year's tour, here are five things you should make sure you do while you're there.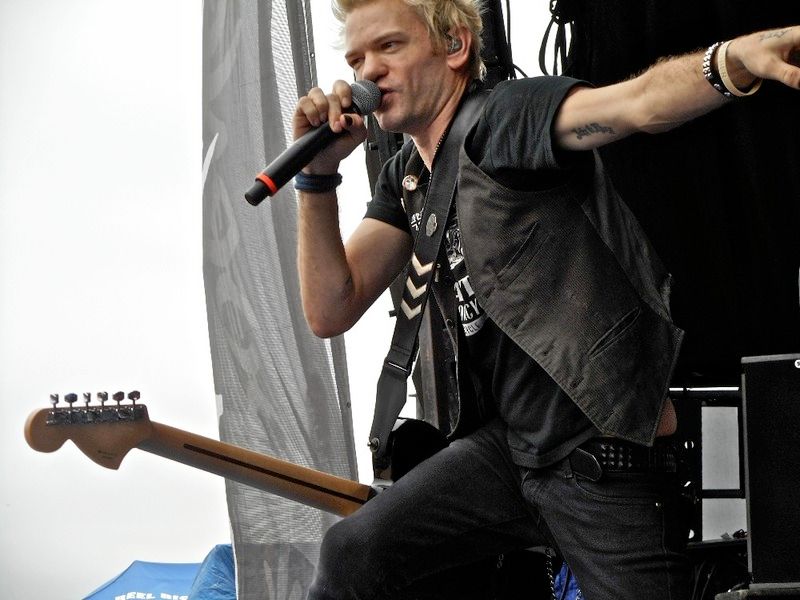 1. Visit the VFW


In this case, VFW stands for Veterans of Former Warpeds, as there are a plethora of bands on each date of Warped Tour that will take you back ten, or more, years, sparking great memories, and potentially inspiring new ones. One of this year's highlights is Sum 41.




Knowing everything Sum 41 lead singer Deryck Whibley has gone through in his personal life, including an especially tough bout with alcoholism, I legitimately wondered what his voice was going to sound like. Would this be a 90s era Aerosmith versus a 70s era Aerosmith type of situation, where the lead singer's voice sounds completely different? I'm happy to report, that was not the case, as Whibley sounds great, and Sum 41 still sound like Sum 41.

Another oldie but goodie on this year's tour is New Found Glory. During their set I witnessed a balding, silver haired, man crowd surf all the way to the front. It was a perfect illustration of how this year's Warped Tour is for multiple generations.





2. Say hi to your mother for me


Point blank, Mother Feather are a must-see band. If you're a frequent reader of this site you already know about the NYC based "pop cock rock" band, and their high energy live shows. Warped Tour was the second time I'd seen them live over the course of a month, and I'd see them again tomorrow if they were playing near me.




Lead vocalist Ann Courtney owns the stage, and with wild makeup, and eye popping moves (as seen pictured above), the band has a visual element that's just as no holds barred as their music. Make it a point to catch their set. You'll become a fan within minutes.





3. Welcome an interruption


I was only able to catch part of The Interrupters' set, because they were on at the same time as Sum 41, but I absolutely loved what I heard, and if I ever see them on a bill in NYC I'm going to make sure to attend the show.

A ska band that sounds a bit like a female led version of Rancid, The Interrupters are a really good time, and who doesn't love a good time?




A friend of mine who attended Warped Tour the day after I did hit me up to ask about The Interrupters, and I told her I really dug what I heard, and that they were nice slice of classic ska goodness. Later that day she thanked me for telling her about them, saying they were one of her favorite bands of the day.





4. Scout a rookie


The one downside to having a veteran filled bill is that it doesn't leave as much room for up and coming acts. That said, with seven stages, and roughly 70 bands, there are still a decent number of Warped Tour newbies for folks to discover. One of my personal faves was Poughkeepsie-based pop rockers Against the Current. Not only did they sound great, lead singer Chrissy Costanza was a bouncing ball of energy on stage.




Funny story – When I met Costanza I noted that I liked her line during the show about people she went to high school with that she wasn't exactly fond of, and I told her about how I skipped my 20th reunion for a rock concert. Later that evening, while researching the band, I learned she's only 20 years old. I immediately wondered how much of an old man I must have sounded like.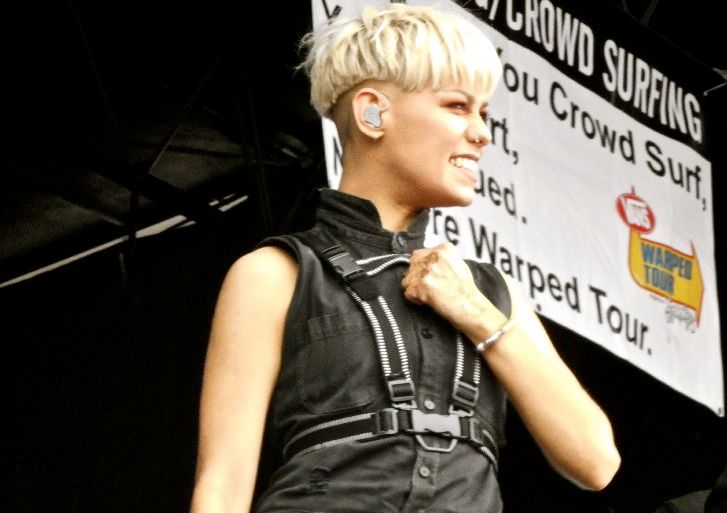 5. Go down under


There are multiple Aussie bands on this year's Warped Tour, including a return appearance by Warped Tour veterans Tonight Alive. A longtime favorite of mine, while the band has leaned more toward pop over the past year, their previous work still rocks hard, and their live performances remind everyone that lead singer Jenna McDougall is a true rock star. Exuding a confidence she looks to spread throughout her audience, McDougall is a rocker who relishes being a role model, and takes the position seriously, while still smiling all the while.




This was either the fifth, or sixth, time I've seen Tonight Alive live. My personal favorite was an intimate gig at The Studio at Webster Hall in NYC. The tight venue with low ceilings was packed, and Jenna was in full punk rock mode. It was gloriously riotous.

Although they aren't as punk rock as they used to be, Tonight Alive can still harness that emotion anytime during their performances, and do so quite a few times during their set at Warped Tour.

All photos by yours truly. Please do not use without permission. For a gallery of 49 pics from the show, check out my Warped Tour photo album.



Labels: Music Reviews
posted by Adam Bernard @ 7:00 AM