Pop Shots – Busted
Monday, May 09, 2016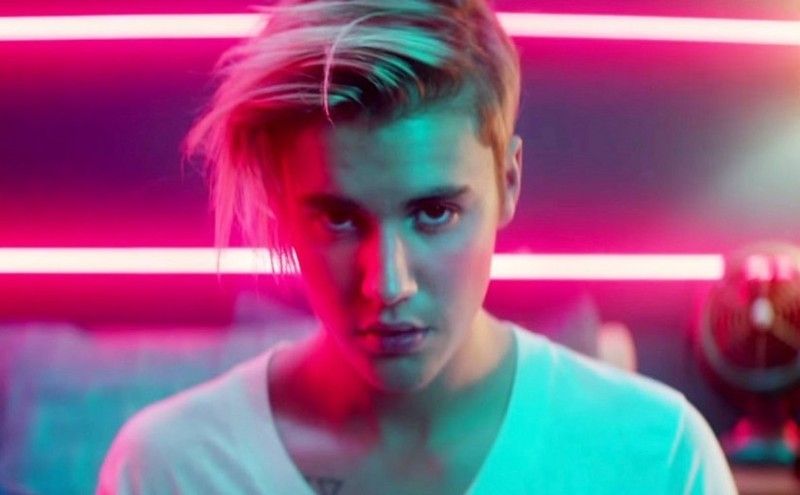 Welcome to your weekly dose of pop world musings. Covering all things pop culture, this week Pop Shots is hitting you with thoughts on everything from Maple Leif Garrett, aka Justin Bieber, busting up a phone, to Madonna wanting to continue to show off her bust, to AC/DC fans considering Axl Rose a bust as a lead singer, and since this is Pop Shots you know everything is seasoned with a little bit of attitude.

* Maple Leif Garrett, aka Justin Bieber, has been accused of destroying a Houston man's cell phone after an incident where the man videotaped Bieber failing at using a beer bong. The alleged victim is seeking $75,000 in damages. This puts me in a weird position, as I'm normally not one to defend Bieber, but just look at him, do you really think he has the ability to destroy anything other than the fragile emotions of teen girls?

* Speaking of Justins, Justin Timberlake made his return to the music scene with a new single titled "Can't Stop the Feeling." After one listen I'm convinced he's slowly morphing into Jamiroquai.




* Britney Spears will be taking home the Millennium Award at this year's Billboard Music Awards, and it's been announced she'll also be performing a medley of her hits during the show, which will take place May 22nd. Her ex-husband, K-Fed, will be performing a medley of his own hits outside of the venue, on a street corner a few blocks down, until the police tell him to move it along.

* Madonna took to Instagram to defend her Met Gala dress, although to whom, I don't know, as no one was talking about it in any way, shape, or form. In a post on the social media site she wrote that her dress was a political statement, as well as a fashion statement, adding, "The fact that people actually believe a woman is not allowed to express her sexuality and be adventurous past a certain age is proof that we still live in an age-ist and sexist society." Actually, Madonna, we have no problem with women expressing their sexuality in their 50s, we're just really bored of you expressing yours. There's only so many times we'll watch a rerun of the same show.

* In super creepy news, Woody Allen said that he recruited Miley Cyrus to star alongside him, and Elaine May, in his recently completed, although still untitled, Amazon mini-series after seeing her on Hannah Montana. Allen claims he saw the show because of his kids, but let's be real here, every single one of us can easily imagine Woody Allen watching Hannah Montana by himself, and posting erotic fan fiction about it afterwards.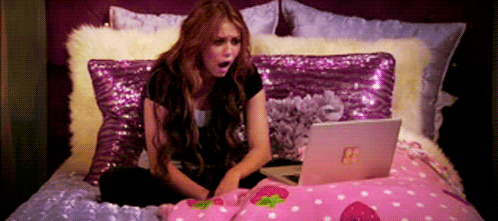 * While discussing the water crisis afflicting Flint, Michigan, Cher raised some eyebrows when she very bluntly said, "I think our government can't find its ass with both hands, and a map, and a GPS." I'm no fan of our government, but I really hope their asses aren't destinations on anyone's map, or GPS.

* Janet Jackson postponed her world tour, announcing she's pregnant with her first child. Jackson will be 50 in a week, which means there will be a seamless transition from her changing her child's diapers, to her child changing her diapers.

* Apparently not everyone is thrilled with Axl Rose being the new frontman for AC/DC. In fact, a "significant amount" of European fans are seeking refunds for tickets purchased for the band's current tour. Ironically, had the band not announced Axl as the new lead singer, and just brought him out on stage, there's a good chance the majority of fans would have been too wasted to notice the difference.



* Dan Phillips, a sports anchor for Nashville's WZTV Fox-17, was fired for incorporating Prince lyrics into a recent broadcast. The news of this was reported in "The Morning Papers."

* Legendary Australian rockers Midnight Oil are back, and they've announced they'll be hitting the road for a tour in 2017. It actually makes sense that they're making a comeback. Retirement is impossible when your beds are burning.




And with that, my time is up for the week, but I'll be back next week with more shots on all things pop.



Labels: Pop Shots
posted by Adam Bernard @ 7:00 AM