Pop Shots – Anger Management
Monday, May 23, 2016

Welcome to your weekly dose of pop world musings. Covering all things pop culture, this week Pop Shots is hitting you with thoughts on everything from Avril Lavigne's Nickelback fueled Twitter rant, to Dr. Luke finding new ways to make himself look bad, to Rage Against the Machine becoming their own cover band, and since this is Pop Shots you know everything is seasoned with a little bit of attitude.

* Avril Lavigne may technically be separated from husband Chad Kroeger, but that doesn't mean she's about to accept the world continuing to badmouth his band. The pop singer went on a bit of a Twitter rant this past week defending Nickelback, and calling out the haters. With all of that now having been handled, I look forward to Avril penning a passionate essay on Rush.

* New Kids on the Block, bolstered by a string of sold out national tours, are hitting the studio to record a new album. You remember on Saved by the Bell when there was a dream sequence where everyone was a senior citizen, and they said they were going to see the Old Men on the Block? This is going to happen in real life!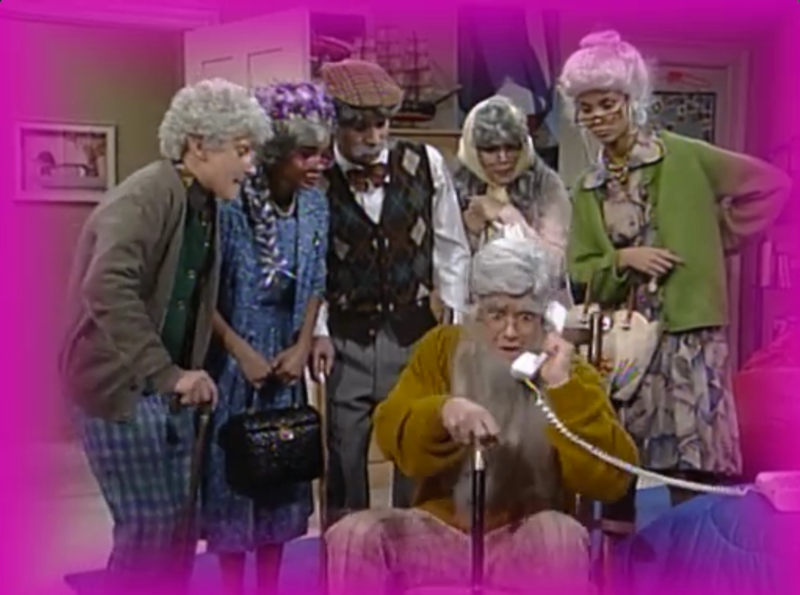 * Blink-182 released a new song titled "Built This Pool," and it's all of 14 seconds long. Man, when they sung about "All The Small Things" I don't think any of us knew how serious they were.

* After originally not allowing Kesha to perform at the Billboard Music Awards, someone finally tapped Dr. Luke on the shoulder and said, "You're finding a way to make your situation even worse," and Luke gave his approval for the performance. Kesha needed Luke's approval because she's still signed to his label. Luke's original gripe was that he assumed she'd be using the appearance as a platform to air out her grievances with him. He should have known that's what all the lawsuits, and Festivus, are for.



* In record setting news, Red Hot Chili Peppers' new single, "Dark Necessities," became the band's 25th song to reach the top 10 on Billboard's Alternative Songs chart. This extends their record over runner-up U2, who've had 23 songs reach the top ten, and 11 songs automatically download into your iTunes.

* Britney Spears has become the latest celebrity to have a mobile game, with Britney Spears: American Dream. According to Billboard, in the game, "Players customize pop stars-in-the-making and bring them up from performing local gigs to climbing the ladder of success with all the business' glitz and glamor. Users record hit singles, design their own single cover art, dine at Koi Restaurant, fend off rival singers and perform at a range of venues from the local coffee shop all the way up to Spears' stage at the Planet Hollywood in Las Vegas." As an alternative, users can also attempt to do those things in real life, and not live in their phones.



* Three members of Rage Against the Machine are teaming up with Chuck D and B-Real to form a supergroup. That's the good news. Here's the bad news, Zack de la Rocha is not a part of the project, and the plan is to essentially be a cover band, performing the songs of all three of the bands involved. So this is kinda like Voltron, but without the head.

* Vanessa Hudgens was forced to pay $1,000 in restitution for carving a heart into a red rock wall in Sedona, Arizona. I'm slightly concerned that this is just the beginning of her embarking on a crime wave, a la her character in Spring Breakers. I can save you, Vanessa! #vanessadam



* Chris Daughtry told Music Times he's been trying to get a role on his favorite show, The Walking Dead, and even auditioned to play Dwight (the stringy haired jackass Daryl should have killed when he had the chance). Listen, if we're going to start having American Idol alums on The Walking Dead, I have a long list of contestants I'd like to see get eaten by zombies, and Daughtry is pretty low on that list.

* Last, but not least, Ariana Grande's new album, Dangerous Woman, was released on Friday, and it features some of the 90s R&B influenced vibe that originally drew me to her music. As predicted here, "Focus" was left off of the album (thank God), so it's a really solid play front to back. Check out her SNL performance of the album cut "Be Alright." Ariana is back!




And with that, my time is up for the week, but I'll be back next week with more shots on all things pop.



Labels: Pop Shots
posted by Adam Bernard @ 7:00 AM