Pop Shots - The Wealthy & The Unhealthy
Monday, December 15, 2014

Welcome to your weekly dose of pop world musings. Covering all things pop culture, this week Pop Shots is hitting you with thoughts on everything from Taylor Swift, Dr. Dre, and Kanye West all earning top honors, to Avril Lavigne's mystery illness, to the song that's been driving me insane, and since it's Pop Shots you know everything is seasoned with a little bit of attitude.

* Billboard named Taylor Swift their woman of the year. There is no word on if the trophy is made out of the bones of the non-believers, but at this point, why the heck not?

* Apple employee Dr. Dre topped Forbes Magazine's World's Highest-Paid Musicians list for 2014, with his $620 million in earnings being the highest amount by any musician ever. The number was more than half a billion dollars higher than the second ranked musician, Beyonce. The most surprising thing about the entire list, however, was how they kept referring to Dr. Dre, who hasn't released an album in 15 years, as a musician. They should have at least put sarcastic quotation marks around the word.

* Because apparently she didn't go through enough hardship during her life, Lifetime debuted the trailer for their upcoming biopic on Whitney Houston. If the movie is anything like their Aaliyah biopic it will be so fictional it might as well have Whitney with x-ray vision, and the ability shoot lasers from the palms of her hands.



* BET is going to be doing some serious stroking of Kanye West's ego at next month's BET Honors, giving him their Visionary Award. The event will be taped on January 24th, and air February 23th. They hope the month in-between will be enough time for Kanye to complete his acceptance speech, which will likely go into explicit detail explaining his own greatness.

* A fan of Avril Lavigne's made public a Twitter DM conversation with the singer that revealed Lavigne is suffering from an unknown illness. The Canadian pop star asked the fan to "keep me in your prayers," to which the fan responded "#GetWellSoonAvril #PrayForAvril." Lavinge thanked her for the well wishes, but still isn't talking about what's ailing her. My guess – the deity she made a deal with to say forever young is finally demanding payment. (all jokes aside, get well Avril. I enjoyed our interview last year.)

* U2 has expanded their iNNOCENCE + eXPERIENCE tour, adding extra dates in Boston, Montreal, Chicago, Amsterdam, Stockholm, Berlin, Paris, and NYC. The two just added shows in NYC brings their stay at MSG to six nights, which, at this point, is six nights longer than anyone wants to see Carmelo Anthony there.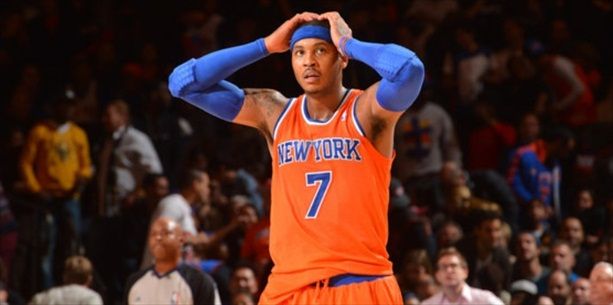 * Diddy reportedly came to blows with Drake in a Miami nightclub this past week. Originally reported as an altercation over Drake talking to Diddy's longtime girlfriend Cassie, it's now being said the fight was over a beat Diddy claims Drake stole. Regardless, Diddy is a 45 year old father of five, and he's getting into fights in nightclubs, which is pretty much the definition of pathetic.

* Ice cream and reggae lovers rejoice! Ben & Jerry's has teamed up with Bob Marley's family's record label, Tuff Gong, to create a flavor they're calling Satisfy My Bowl. You know, I think that might be a marijuana reference. Can't get anything by me!

* Fergie released a new song last month titled "L.A. Love (La La)," and if you haven't heard it yet you clearly don't go to my gym, which has had in rotation every day for the past two weeks. EVERY. SINGLE. DAY. I don't know what kind of radio budget Interscope has behind the song but we're talking bank vaults, because I can't imagine another reason why the station my gym is tuned in to would play anything that often. It's gotten to the point where I almost enjoy the song because some sort of musical Stockholm Syndrome has set in. It's certainly no "My Humps," but f*ck it, I guess I should embrace it, because apparently it's going to chase me down regardless.




And with that, my time is up for the week, but I'll be back next week with more shots on all things pop.



Labels: Pop Shots
posted by Adam Bernard @ 7:00 AM