Pop Shots - Things Are Getting Weird Here
Monday, December 29, 2014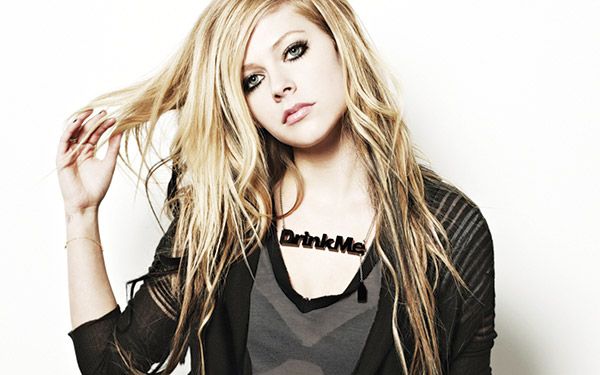 Welcome to your weekly dose of pop world musings. Covering all things pop culture, this week Pop Shots is hitting you with thoughts on everything from Avril Lavigne's strange addiction, to Ghostface Killah's unique performance space, to Madonna's definition of terrorism (hint – it's incredibly self-centered), and since it's Pop Shots you know everything is seasoned with a little bit of attitude.

* Amid rumors that her illness was really a trip to rehab, just before Christmas Avril Lavigne tweeted, "The rehab RUMORS are hilarious! The only thing I'm addicted to right now is Bing Crosby. MERRY CHRISTMAS EVERYONE! and to all a goodnight!" The tweet was funny, but have you ever met people who love Christmas music? They really should be seeing a specialist!

* Demi Lovato released a video for her latest single, "Nightingale," and the clip features her locking lips with her current beau Wilmer Valderrama. Her next video will be a commercial for whatever topical ointment is necessary to take care of the aftermath of kissing Wilmer Valderrama.

* Taylor Swift continues her reign as the queen of the music industry, as, despite competition in the form of new albums from Nicki Minaj, and D'Angelo, she was still in the top spot of the Billboard 200, with 1989 moving another 331,000 copies this past week. This puts the album's sales total since its October 27th release at 3.34 million in a year when no other artist has even gone platinum. In a barely related story, I'm pretty sure that Swift's photo shoot for The Hollywood Reporter had something to do with me.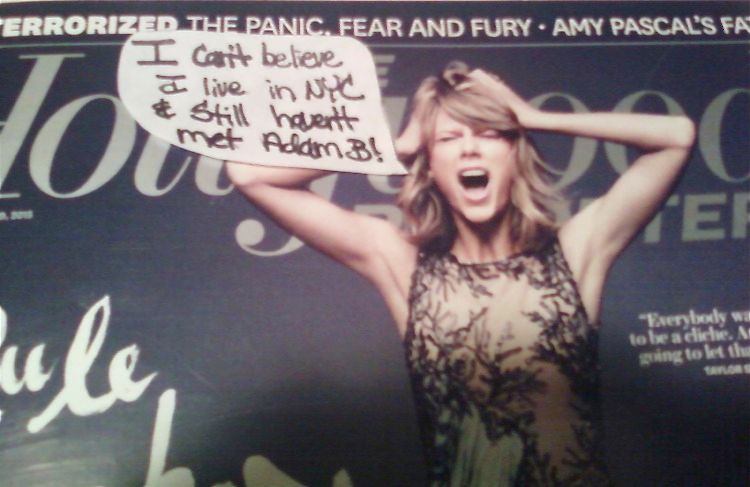 * In what is easily the coolest story of the week, Wu-Tang Clan emcee Ghostface Killah gave an impromptu performance at Toastface Grillah, a Perth, Australia, sandwich shop that he found out about while listening to a local radio station during a stop in the city. I know what you're all thinking, but it still has to be said – your move, Subway!

* Iggy Azalea found herself mired in controversy over the Christmas break, as fellow female rapper Azealia Banks ripped her on Twitter, and this brought out seemingly everyone who has ever had an opinion on the "Fancy" one. Iggy's mentor, T.I., obviously came to her defense. Q-Tip accused her of not knowing anything about hip-hop. 9th Wonder, Talib Kweli, and will.i.am came out in support of Iggy being able to do her thing. Iggy herself, however, may have had the best response when she reeled off a series of tweets that basically said she has better things to do than get into a never ending Twitter convo attempting to prove herself to people who aren't going to support her no matter what she says. In a related story, azalea bushes worldwide want to thank all the artists involved for bringing them back to the forefront of the botanical world.

* In the third, and final, story involving Australia in this edition of Pop Shots, Katy Perry's Prismatic tour hit the land down under, and broke an impressive record, selling 89,500 tickets over a six show stretch at Sydney's Allphones Arena. The previous record was held by One Direction, who sold 81,542 tickets over a seven show stretch there. In honor of setting the sales mark, Perry was presented with a bike, and a plaque. The latter will be permanently placed outside the arena. Somewhere, Lance Armstrong heard about the bike, and quietly mumbled something about wanting to know how Perry enhanced her performance.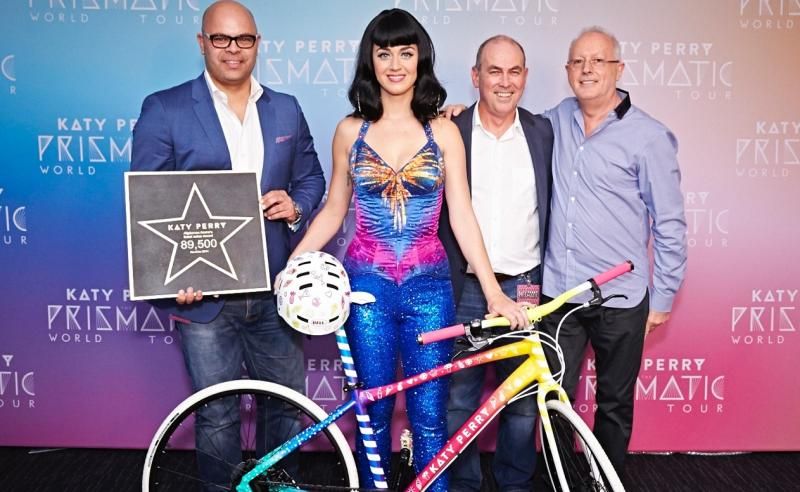 * Madonna, always one to take herself far too seriously, reacted exactly the way you'd expect an egomaniac to react when her new music was leaked online, calling the leaks "artistic rape" and a "form of terrorism." Her comments were said via her Instagram account, and she later took down the post. Personally, I find it interesting that the entertainment industry feels the two things terrorists care about most are Seth Rogan movies, and the albums of over the hill pop stars.

* In gay marriage news, Elton John and David Furnish tied the knot, as did Lance Bass and Michael Turchin. In straight marriage news, I am still single.

* Finally, with New Year's Eve only two days away, I just want to remind everyone out there to have a designated driver, or the number of a good taxi service. Of course, there's also my preferred method of transportation on these kinds of nights – the Vengabus.




And with that, my time is up for the week, but I'll be back next week with more shots on all things pop.



Labels: Pop Shots
posted by Adam Bernard @ 7:00 AM