Pop Shots - Highly Unnecessary
Monday, September 15, 2014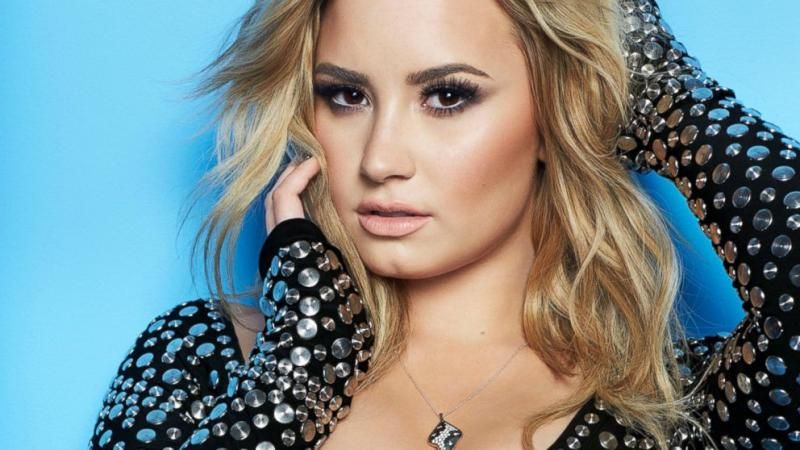 Welcome to your weekly dose of pop world musings. Covering all things pop culture, this week Pop Shots is hitting you with thoughts on everything from Vevo starting an annual festival, to owning U2's new album whether you want to or not, to Justin Bieber's public nudity, and since it's Pop Shots you know everything is seasoned with a little bit of attitude.

* Because apparently we can never have enough gigantic concert festivals with the exact same lineup of artists, Vevo will be having their inaugural Certified SuperFanFest on October 8th in Santa Monica, CA. The show will be headlined by Iggy Azalea and Demi Lovato, which is fantastic news if you were hit on the head with a large rock over the summer, and have forgotten all the times you've already seen them this year.

* U2 made headlines this past week when they teamed up with Apple to force their new album, Songs of Innocence, on iTunes users. It was billed as a free album, but when it started randomly showing up in people's iTunes libraries without actually having been downloaded it became more of a controversy than a success. Listen, I'm all for free stuff, but if Apple is going to hook me up with something free from Ireland, could they make it a Guinness?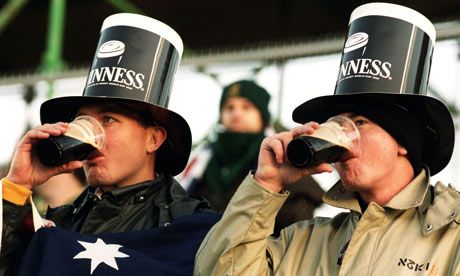 * In far more effective free music news, when One Direction announced the November 17th release date for their next album, FOUR, they made one of the album's songs, "Fireproof," available as a free download for 24 hours via their website. According to their label, the song was downloaded 1.1 million times during the 24 hour window. It's an impressive number, but I think the fireproofing of the band is much bigger news. That's what the song is about, right?

* It's a known fact that if you're taking ecstasy you need to stay hydrated, which makes Tiesto's latest collaboration a remarkably brilliant one, as he's going to be doing a score for Las Vegas' Bellagio Fountains. Debuting September 17th, choreographed water sequences will be set to lights and a medley of three songs off of the EDM luminary's latest album. I'm predicting this will open up a world of possibilities for EDM artists in the bidet industry. You read it here first!

* Maple Leif Garrett (aka Justin Bieber) can't handle your boos. When he hit the stage at New York Fashion Week's Fashion Rocks event to introduce singer Rita Ora the crowd's displeasure with the Canadian boy wonder was audible, but, because he's Justin Bieber his response was not to let it roll off his shoulders, instead he stripped down to his underwear and posed on the stage. He was not the first, nor would be the last, emaciated thing seen at New York Fashion Week.



* In 2009 Rihanna was involved in one of the most famous domestic violence cases in recent memory. Viciously assaulted by then boyfriend Chris Brown, it still remains a topic of conversation half a decade later. Knowing that, it seemed asinine that CBS Sports would want to use her vocals as part of the intro their Thursday night NFL telecast, which featured the Baltimore Ravens, the team that up until a week ago tried to protect domestic abuser Ray Rice. Finally wising up to the reality of the situation, CBS Sports changed their intro at the last minute. I didn't see the game, but I'm assuming their second choice was Tina Turner.

* OK Go was not a fan of what they saw when Apple rolled out their new products last week, as the promotional clip the tech giant put together bore a close resemblance to the band's video for "The Writing's on the Wall." Adding to their frustration was the fact that the band had met with Apple to pitch them the concept as a collaborative project. Apple declined the pitch, but hired the same production company behind the music video. OK Go are not alone in their displeasure with the tech company, as Android and Nike would also probably like to have a word or two with Apple after last week, as well.

* Last, but not least, I was in attendance for British singer Charlotte OC's first ever NYC performance this past Thursday, and was really impressed. She's reminiscent of Lana Del Rey, but with authenticity, and talent. I think she has a shot at doing something big. Check her out.




And with that, my time is up for the week, but I'll be back next week with more shots on all things pop.



Labels: Pop Shots
posted by Adam Bernard @ 7:00 AM