Pop Shots - Oh, The Places They'll Go
Monday, May 19, 2014

Welcome to your weekly dose of pop world musings. Covering all things pop culture, this week Pop Shots is hitting you with thoughts on everything from Justin Bieber and Solange finding themselves at the center of controversies, to Fred Durst diving into the dating world, to the strange saga of Casey Kasem and his family, and since it's Pop Shots you know everything is seasoned with a little bit of attitude.

* Maple Leif Garrett (aka Justin Bieber) is continuing his descent into the wannabe bad boy life as this past week the Biebs was accused of attempted robbery. The incident involved a woman he said was taking pictures of him at a batting cage (I can't imagine he has the power to get the ball past the pitchers mound, let alone out of the infield), and when she wouldn't hand over her phone he screamed at her daughter, and reached into the woman's purse, grabbing the phone. He was unable, however, to unlock the phone to see anything. Leave it to Justin Bieber to try to portray a bad boy image by going through a purse.

* The story that melted the internet this week was the video of Beyonce's sister, Solange, going Chun-Li on Jay Z in an elevator at a Met Gala after party while Beyonce just looked on. The war of feet and fists turned into a war on Instagram when Solange later deleted all the pictures of her and her sister together (apparently that whole "I'm not gonna diss you on the internet, cuz my mama taught me better than that" lesson didn't trickle down to Solange). Beyonce and Jigga better watch out, because if Solange discovers Orphan Black they may have a "seestra" situation on their hands.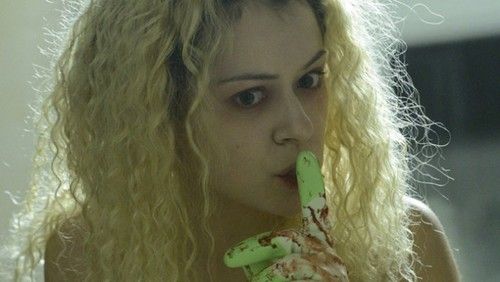 * In celebration of Foo Fighters' 20th anniversary, and upcoming eighth album (feel old yet? I know I do), HBO has announced an eight part series that will chronicle the creation of the band's new record, and salute the eight studios, and cities, in which it was created. Despite my pleas, the show will not be called Everybody Hates Krist.

* In news that I can't believe isn't bigger, Fred Durst is directing a commercial for eHarmony. Yes, the same Fred Durst who did it all for the nookie, and once sang "sex has become all I know about you / memories of those filthy things that we do," has teamed up with the creepy love algorithm guy in what we can only hope will be a red Yankees hat filled ode to finding one's soulmate. As an aside, if this doesn't lead to OKCupid hiring Shifty Shellshock to do a "Butterfly" themed commercial to compete with Durst's eHarmony spot I will lose what little faith I have left in humanity.




* Rihanna sure had quite the interesting week. Not only did she dump Drake again, giving the Canadian hip-hop artist plenty of fodder to write about in his tear stained Lisa Frank notebook, she continued to play the role of the bad guy when she took to Twitter to mock a 16 year old fan who wore a winged outfit similar to one Rihanna once wore. A quick note to the teen fan, the next time you want to honor Rihanna, win a talent contest without showing any talent whatsoever. That's the most appropriate parallel to her career.

* The saga of Casey Kasem, the family that wants to see him, and the wife that is keeping everyone away, became even stranger this past week when Kasem went missing from the medical facilities in which he'd been living in Santa Monica, CA, only to eventually turn up in the state of Washington. His kids are still attempting to bring him home, while, according to them, his wife has kept them from seeing him. The true irony of all of this is the one thing that could bring them all together would be a long distance dedication read by Casey himself.




* It wasn't all that long ago that the Flaming Lips were looking to do an album with Ke$ha. That project has still yet to see the light of day, but there's another interesting collaboration may be on the horizon for Wayne Coyne and crew with none other than the suburban queen of twerk herself, Miley Cyrus. Miley and the Flaming Lips have collaborated in the past, and Rolling Stone reports that she want to have them in the studio to help her record her next album. There is no word on if they will refer to the project as "the Flaming Lips meets the flaming tongue," but I think that would be a fantastic idea.

* Jack White, who apparently subsists purely on guitars and old Speed Racer cartoons, already held the title for having the world's fastest released record thanks to a stunt he pulled on Record Store Day, and this past week he went all Need For Speed on us again on The Tonight Show. During his appearance on the program, White, who was joined by Neil Young, performed, recorded, and pressed some vinyl, all in one take. White's obsession with speed has been impressing almost everyone, although it might also be the reason he's been divorced twice before the age of 40.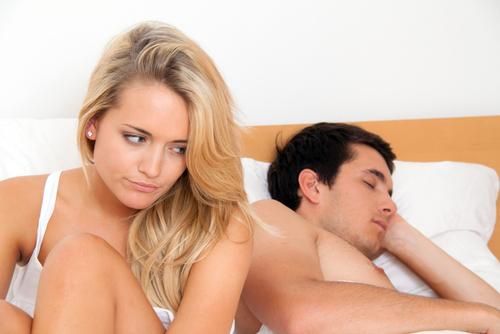 * EDM fans already have a strong affection for Insomniac, the company that organizes some of the biggest events in the genre, including the Electric Daisy Carnival, and the EDMBiz conference. This past week Insomniac grew by leaps and bounds when they joined forces with Interscope to create Insomniac Records. You know, it's really great to see Interscope right on top of the EDM craze only SIX YEARS after will.i.am told Jimmy Iovine "Whoever cracks dance music wins." Way to stay ahead of the curve!

* Finally, I'm slippin when it comes my appreciation of Cher Lloyd's work. The British singer released a video three weeks ago, and I didn't see it until just the other day. The clip is for "Sirens," and according to Lloyd the video is based on a real life event from her childhood when her father was arrested when she was just five. The daughter at the end of the video represents Lloyd at that age. Knowing this back story makes the clip, and the song, all the more incredible.




And with that, my time is up for the week, but I'll be back next week with more shots on all things pop.



Labels: Pop Shots
posted by Adam Bernard @ 7:00 AM