Pop Shots - Odd Couples
Monday, May 26, 2014

Welcome to your weekly dose of pop world musings. Covering all things pop culture, this week Pop Shots is hitting you with thoughts on everything from Future and Ciara's baby naming skills, to Katy Perry and Madonna's non-musical collaboration, to a Lifetime movie about Whitney and Bobby, and since it's Pop Shots you know everything is seasoned with a little bit of attitude.

* Sometimes I make a joke on Twitter that I expand upon for Pop Shots. In the case of my quip about Ciara and Future naming their child Future, however, the tweet was so unexpectedly popular I'm just going to let it speak for itself.




* Jack White, who is in the news in 2014 way more than anyone could have expected, told Rolling Stone that he's worked with Jay Z, and the two have "several" unfinished tracks. White, who once stated that he didn't like hip-hop, doesn't think Jay is a fan of the songs, which is why they're still unfinished. In the same interview, White said Kanye West asked him to collaborate for Yeezus, but never followed up. When reached for comment, Jack White's former White Stripes musical partner Meg White said, "You want fries with that?"

* Last week Macklemore found himself in some hot water when he performed "Thrift Shop" dressed as what many viewed as a caricature of a Jewish man. The bowl-cut wig, fake beard, and hook nose, combined with a song about fiscal responsibility, rubbed some people the wrong way. Ironically, while many are decrying the performance, the Jewish community hasn't been very vocal about it, and we still haven't heard a statement about it from 2 Live Jews.




* I'm not sure if this qualifies as Michael Jackson losing his crown as the king of pop, but his latest posthumous album, Xscape, didn't debut at number one on the Billboard 200. This breaks a streak of eight straight albums debuting in the top spot, a streak that began with 1982's Thriller. Beating MJ was the latest release from The Black Keys, titled Turn Blue. It was the Keys' first experience at the top of the chart, and Michael's first experience being under fully grown men.

* Katy Perry and Madonna did a "sexy" photo shoot together for V Magazine. The result has all the raw sexuality of the girl of your dreams getting kinky with your grandmother.



* Pearl Jam has built a monthlong tour around their headlining weekends at the Austin City Limits Music Festival in October. In a related story, flannel shirts are reportedly going to be very "in" this fall.

* Angela Bassett has signed on to direct a Lifetime original movie on the relationship between Whitney Houston and Bobby Brown. Slated to air in 2015, the made for TV movie will be Bassett's directorial debut. Here's hoping it does well enough to follow it up with a special about the relationship between Whitney Houston and Ray J, because that's the crazy sh*t I wanna know about. How on earth did they even meet!?!

* Finally, has anyone else noticed Ed Sheeran is suddenly doing the Justin Timberlake thing better than Justin Timberlake?




And with that, my time is up for the week, but I'll be back next week with more shots on all things pop.



Labels: Pop Shots
posted by Adam Bernard @ 7:00 AM

Follow
Email List
Fresh Interviews

Veruca Salt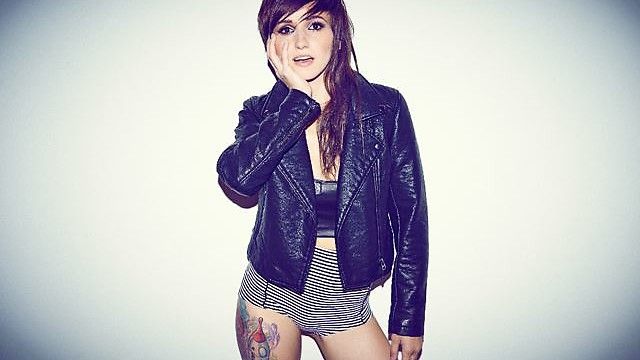 Lights

Pentatonix
Latest Podcast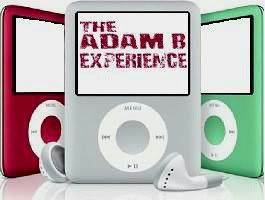 The Adam B Experience Episode #78
Stand-Up Comedy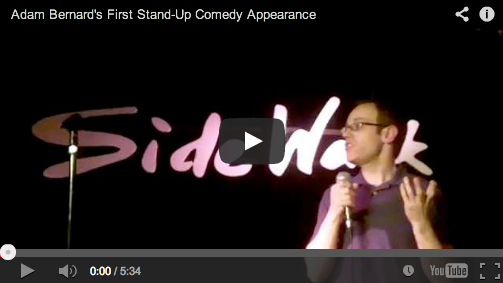 My set from Soce's
First-Timer's Show (April '14)
B-Lister Nation
B-Listers are a select group of artists that were featured in my Artist Of The Week series that ran every Monday from April of '06 to April of '11. All of these artists have two things in common; extreme talent, and a flight path far too under the radar for my liking. They took on the title of B-Listers as they embraced being featured by me, Adam B. Check out the AOTW Archives for all the interviews.
Friends of Adam's World
60 Second Review
Adam John | Kid Kryptic
Always Home and Uncool
AngryMarks
Backpack Cat
Claudia Alick
Definitely Amazing
Gangstarr Girl
Fly Like Dove
FreeHipHopNow
Halo Doesn't Suck
I Are Conscious
iHeartDilla
Jesse Abraham
Joey K's Place
Jus Rhyme
Ken Morico
Life of a Rockstar
MC Larny Rocks
Nappy Diatribe
Nobody Beats The Liz
Paul Gargano
Pay Us No Mind
Popular Opinions
Ramblings of the BK GrrlGenius
RapDirt
RapReviews
Sleep Dirt
Speech Is My Hammer
Stamford Talk
The 54 Reality Show
The BillaBlog
The Race to Nowhere
xo Publicity
Member Of