Pop Shots - Doing The Splits
Monday, June 03, 2013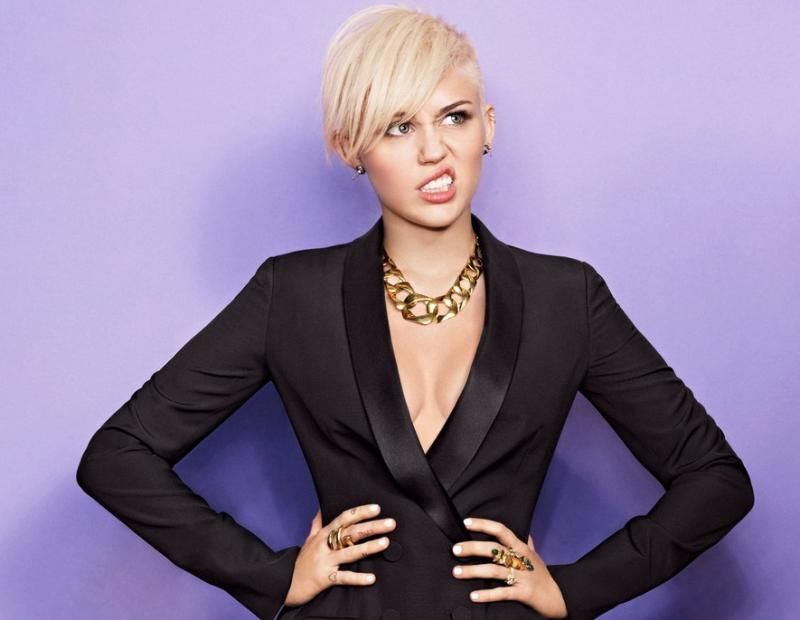 Welcome to your weekly dose of pop world musings. Covering all things pop culture, this week Pop Shots is hitting you with thoughts on everything from Miley Cyrus and Liam Hemsworth reportedly splitting up, to George Michael splitting from his hospital bed, to Busta Rhymes having to potentially split with a hefty sum of money, and since it's Pop Shots you know everything is seasoned with a little bit of attitude.

* According to the latest issue of Us Weekly, Miley Cyrus is officially single. The magazine is reporting her now ex-fiance, Liam Hemsworth, was the one who walked away from the relationship. Call it a hunch, but if this is true I bet the reason Liam backed out is because Miley's dad was insisting on singing "Achy Breaky Heart" at the wedding.

* Justin Bieber found himself in trouble again when he decided to drive recklessly around his Calabasas, CA, neighborhood (and by "recklessly" we mean "speed like crazy"). One neighbor, former NFL wide receiver Keyshawn Johnson, was especially annoyed, and chased the pop star down. Bieber reportedly responded by locking himself in his own home and refusing to answer he door (he's a manly man like that). He was spotted the next day at an LA Kings playoff game where an announcer said, "Keyshawn Johnson, if you are looking for Justin Bieber, there he is!" In a related story, I'm petitioning FOX to bring back Celebrity Boxing to settle this dispute. It shouldn't end any other way.

* Meanwhile, over on The Ellen DeGeneres Show, Usher was busy doing spin control for his boy wonder, saying, "He's a teenager having to live his life in front of a camera. Imagine if you had to do that as a teenager." Hey Usher, lots of kids grow up in front of a camera. Amanda Bynes did, and she turned out... umm, never mind.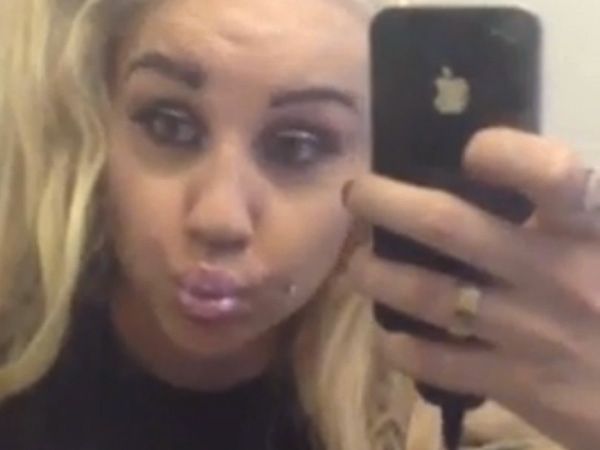 * Carly Rae Jepsen has someone in her life she would definitely prefer not have call her. David Long is the 25 year old man in question, and this past week he pled guilty to charges of stolen property and criminal mischief stemming from his hacking of Jepsen's computer and distributing naked photos of her all over the internet. After I accidentally, not at all on purpose, really I have no idea how it happened, saw the photos, I have to say Jepsen wasn't lying when she sang "it's always a good time." Pierced nipples? Was not expecting that at all! (Yes, you're Googling it right now. Don't get caught at work!)

* Daft Punk's insanely hyped album, Random Access Memories, landed in the top spot on the Billboard 200 albums chart this past week, with sales of 339,000 copies. It will be back at number one a year from now when Kanye West samples the entire thing for an album that will sell twice as many copies.

* Speaking of the man whose ego only seems to get bigger, Kanye announced his soon to be released album will be titled Yeezus. Soon after that announcement an image of him being crucified on a Y hit the internet. So basically, just like with his music, Kanye's using someone else's work to promote himself.

* George Michael is out of the hospital after being treated for head injuries he suffered in a car accident two weeks ago. The injury occurred when then singer reportedly fell out of the car he was traveling in on the M1 just outside London during rush hour. Perhaps this will finally put an end to the whole ghost riding phenomenon.



* One Direction took home the award for most popular music group at the first ever Social Star Awards. The event, which was the first of its kind, lasted 24 hours, and 288 awards in total were given away. All that show, all those awards, yet there's no Social Star Award sitting on my desk. It's OK, though, I still have my Eager Beaver Reader award from elementary school, which wasn't really an award, it was a t-shirt, and there's no way I'd fit into it now. Come to think of it I should probably add that honor to my LinkedIn profile.

* The Roots and Elvis Costello have announced their collaborative effort, Wise Up The Ghost, will be released in September. Only true stoners won't notice the lead vocalist isn't Black Thought.

* Busta Rhymes is being sued by Paramount Recording Studios in Los Angeles for $70,300. The studio claims the rapper still hasn't paid for the 375 hours of studio time he booked in late 2011 and early 2012. It is believed he was recording his free album, Year Of The Dragon, during those sessions. Someone needs to let Busta know that just because he gave away the album for free doesn't mean everyone he was working with agreed to be on a similar pay scale.

* Finally, for those of you who've wondered what you get when you combine late 90s/millennial bubblegum pop with a dancing wolf head ice cream cone (and let's face it, who hasn't wondered that?), I give you LIZ's "Hush."




And with that, my time is up for the week, but I'll be back next week with more shots on all things pop.



Labels: Pop Shots
posted by Adam Bernard @ 7:00 AM