Pop Shots - Modes of Transportation
Monday, March 04, 2013

Welcome to your weekly dose of pop world musings. Covering all things pop culture, this week Pop Shots is hitting you with thoughts on everything from Scott Weiland having to pilot a solo career, to Nick Lachey looking to get children to swarm his tour bus, to a Ke$ha song traveling down south, and since it's Pop Shots you know everything is seasoned with a little bit of attitude.

* Scott Weiland was reportedly "terminated" from Stone Temple Pilots last week. In a statement he said the news came as a surprise, as he found out through reading it in the press. Of course, with Weiland's history of drug abuse, it probably isn't the first time he's been surprised by something he saw when he woke up.

* Justin Bieber has revealed a new tattoo, a simple X on his forearm. There is no truth to the rumor I'm about to start right now that the X represents an extra X chromosome... although it would explain a lot.

* Selena Gomez will be headlining the Radio Disney Music Awards, which will take place on April 27th at L.A. Live's Nokia Theatre. This really isn't all that newsworthy, but it gives me an excuse to post the red band trailer for Spring Breakers. SCORE!




* This week in Taylor Swift Is Better Than Everybody Else news, Miss Swift has found herself at the top of two singles charts. Her song "Begin Again" has moved into first on the Country chart, while "I Knew You Were Trouble" is in its sixth consecutive week on top of the Mainstream Top 40 chart. Basically, thanks to her music, every single one of her failed relationships can be defined as successful.

* 98 Degrees frontman Nick Lachey is hoping his audience gets younger... A LOT younger. This is because his latest project is intended for the teething. Titled A Father's Lullaby, Lachey has compiled 12 songs for the infant crowd, including classics such as "You Are My Sunshine," as well as four original songs inspired by his son, Camden. This project is in addition to the upcoming 98 Degrees album, 2.0, and the group's North American tour with NKOTB and Boyz II Men. Nick Lachey hasn't been this busy since he attempted to tech his first wife how to read.

* Bobby Brown has been sentenced to 55 days in jail for his DUI arrest this past October. The "Every Little Step" singer might want to consider 12 very specific steps.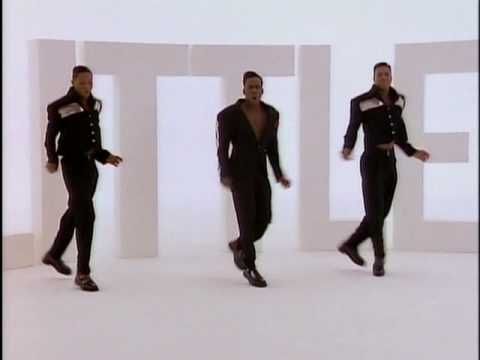 * It has been revealed that Janet Jackson has once again been secretly married for quite some time. This past week the singer said she married billionaire Wissam Al Mana last year, her third marriage, but kept it private. If only we could get her to treat her new music the same way!

* During a recent performance in Paris, Kanye West compared himself to Walt Disney, Steve Jobs and Jean-Michel Basquiat. The good news for folks who don't like Kanye is two of the three people he mentioned died young.

* Finally, because you didn't realize you needed it until right now, here's a kick ass country cover of Ke$ha's "Die Young."




And with that, my time is up for the week, but I'll be back next week with more shots on all things pop.



Labels: Pop Shots
posted by Adam Bernard @ 7:00 AM