Vid Pick: Tah Phrum Duh Bush - Enchanté!
Friday, January 25, 2013

I often wish Tah Phrum Duh Bush would release music videos on a more regular basis. His work is tremendous, as even the other emcees in New York City's hip-hop scene regard him as one of the best. Tah's latest, "Enchanté!," has a great positive - make friends with as many people as you possibly can - vibe, and features a trademark Tah Phrum Duh Bush chorus that gets stuck in your head the instant you hear it. It only took one listen to "Enchanté!" to make me want to go outside and say hi to the first person I didn't know. Check it out and then go someplace friendly!



Labels: Vid Picks
posted by Adam Bernard @ 7:00 AM

Follow
Email List
Fresh Interviews

Veruca Salt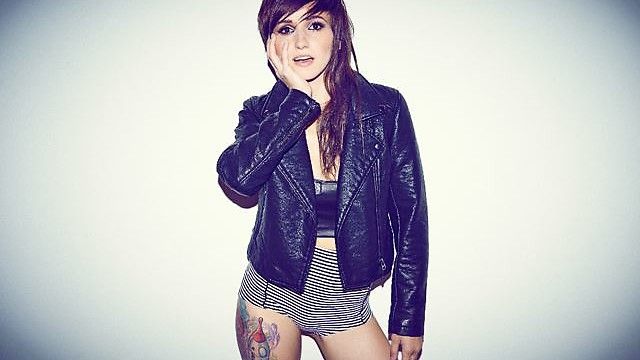 Lights

Pentatonix
Latest Podcast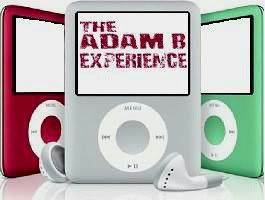 The Adam B Experience Episode #78
Stand-Up Comedy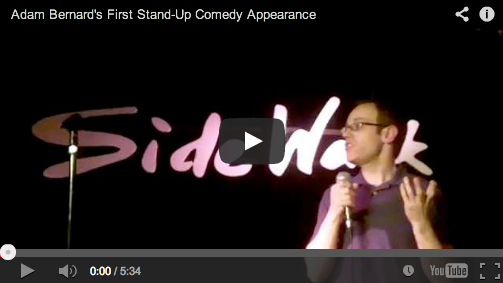 My set from Soce's
First-Timer's Show (April '14)
B-Lister Nation
B-Listers are a select group of artists that were featured in my Artist Of The Week series that ran every Monday from April of '06 to April of '11. All of these artists have two things in common; extreme talent, and a flight path far too under the radar for my liking. They took on the title of B-Listers as they embraced being featured by me, Adam B. Check out the AOTW Archives for all the interviews.
Friends of Adam's World
60 Second Review
Adam John | Kid Kryptic
Always Home and Uncool
AngryMarks
Backpack Cat
Claudia Alick
Definitely Amazing
Gangstarr Girl
Fly Like Dove
FreeHipHopNow
Halo Doesn't Suck
I Are Conscious
iHeartDilla
Jesse Abraham
Joey K's Place
Jus Rhyme
Ken Morico
Life of a Rockstar
MC Larny Rocks
Nappy Diatribe
Nobody Beats The Liz
Paul Gargano
Pay Us No Mind
Popular Opinions
Ramblings of the BK GrrlGenius
RapDirt
RapReviews
Sleep Dirt
Speech Is My Hammer
Stamford Talk
The 54 Reality Show
The BillaBlog
The Race to Nowhere
xo Publicity
Member Of