If I Had a Vote for the Baseball Hall of Fame
Wednesday, January 02, 2013

As most of you know, in addition to being a music journalist I am a die hard baseball fan. In the summertime, if I'm not at a concert, I can probably be found either at, or at the very least watching, a baseball game. Unfortunately, the Baseball Hall of Fame still isn't handing out their ballots for induction to music journalists, but that doesn't have to stop me from creating an imaginary world where my opinion on such things matters. With that in mind, here's who I'd be voting for from this year's long list of nominees.

Note: The rules state no more than ten players can be voted for.

Players I'd Vote For This Year


Mike Piazza - This isn't just me being a Mets fan, although when Piazza gets in it damned well better be in a Mets hat, Piazza was the greatest hitting catcher of all-time, and in addition to that he handled a pitching staff beautifully, working magic with rotations that didn't necessarily have the best talent (in 2000 the Mets went to the World Series with a rotation of Mike Hampton, Al Leiter, Glendon Rusch, Rick Reed, and Bobby Jones). Yes, Piazza played in the dreaded steroid era, but his statistics declined after his age 33 season (2002), just like they're supposed to. A 14 time all-star who was a lifetime .308 hitter with 427 home runs, and with no indication that he was on performance enhancing drugs, make him an easy yes on my ballot.


Jeff Bagwell - It still boggles my mind that Bagwell didn't get in on the first ballot. With 449 home runs on his resume, and a lifetime OBP of .408, Bagwell was a feared hitter in all respects throughout the vast majority of his 15 year career. His numbers began to tail off in his age 36 season, and when the writing was on the wall the next year he opted for retirement rather than sticking around as a shell of his former self. Perhaps last year he was a voting victim of playing the steroid era, but I've never heard his name linked to performance enhancing drugs. The one year wait could turn out to be a blessing, though, as it would be a lot cooler to see him inducted alongside the next name on this list.


Craig Biggio - Yes, Bagwell's "Killer B's" cohort for all those years in Houston is equally deserving of a Hall of Fame nod. The catcher, turned outfielder, turned gold glove second baseman pretty much did it all, including get hit by a modern era record 285 pitches. His lifetime numbers include over 3,000 hits (the only other player on the ballot who reached that mark is Rafael Palmeiro, whose PED use will prevent him from getting into the Hall), nearly 300 home runs (291), 668 doubles, and over 400 stolen bases (414) to go with a career batting average of .281 and OBP of .363. Always an incredibly tough out, Biggio should be considered equally as tough to keep out of the Hall.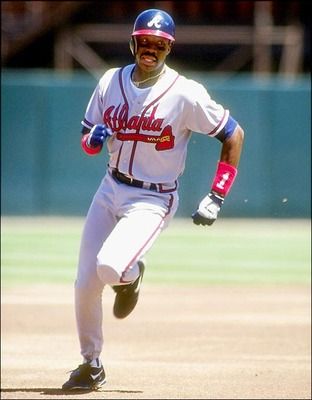 Fred McGriff - Why on earth isn't Crime Dog in the Hall of Fame yet? This will be the fourth year he's on the ballot and I can't, for the life of me, figure out why it's taking this long. His 19 year career included 493 home runs, 441 doubles, and a lifetime OPB of .377. He was always good for 25-35 home runs a year, and those numbers never wavered throughout his career. His lone year of falling off was at age 39, and it wasn't long into his age 40 season that he realized it was time for him to retire. Very few players were as consistently great as Fred McGriff was. I don't see any reason for him not to be in Cooperstown, not even his "acting" in the infamous commercial for Tom Emanski's instructional videos (he can't go into the Hall in that hat, can he?)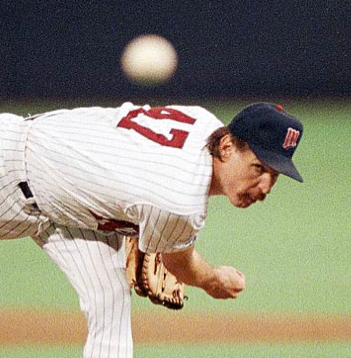 Jack Morris - It's Morris' 14th year on the ballot, and it's time to put him in the Hall. His regular season numbers don't jump out at you - he's not a member of the 300 win club (254 wins), his lifetime ERA is 3.90, and he only has 2,478 career strikeouts, but, with all due respect to Don Larson, he had the greatest pitching performance in World Series history, throwing ten innings of shutout ball in the Twins 1-0 Game 7 victory over the Braves in 1991. Despite his overall numbers, when a game mattered, Morris was a guy you didn't want to face. He was Curt Schilling before Curt Schilling, and he's waited long enough to be inducted. Let's get him in this year!


Others I Considered

Curt Schilling - Being that I just said Jack Morris was Curt Schilling before Curt Schilling, and he's just getting in after 14 years on the ballot, I can't see Schilling getting in on his first. His "bloody sock" game is one of baseball's great moments, and if you were putting together an all-time postseason pitching staff he'd have to be on it, but due to only have 216 regular season wins, he's just not a first ballot guy. He does deserve to eventually get in, however, perhaps in a few years.

Tim Raines - This will be the sixth year Raines is on the ballot. A player who was always a terror on the base paths, racking up 808 career stolen bases, Raines is also the subject of one of my favorite baseball rumors of all-time. I read he learned how to slide head first because he kept a bag of cocaine in his back pocket and didn't want to bust it (ah, the 80s. Gotta love em!). Now, I'm not sure how true that story is, but it's great, as is Raines, but is Raines great enough to get in this year? His stolen base total is incredible, and his .385 lifetime OBP is pretty fantastic, too. Is it enough, though? I think I need another year to mull that over.

Barry Bonds - I honestly considered voting for Bonds in this, his first year on the ballot, based solely on his pre-performance enhancing drugs accomplishments. The first, and only, player to hit 400 homers and steal 400 bases, Bonds was a sure fire Hall of Famer before he went all Big Poppa Pump on us. Now, not so much so. Everyone knows his ridiculous, probably drug fueled, numbers - the 73 homer season, his record 762 career bombs, his lifetime .444 OBP. The issue is where do the real numbers end and the drug ones begin? Bonds' lifetime WAR (Wins Above Replacement) is an insane 158.1. If we take out his best seven seasons, which total 71.1, and include years when he was skinny and on the Pirates, the number is still a very high 87. To put that in perspective, without taking into account his best seven seasons, Bonds still has a higher lifetime WAR than everyone else on the Hall of Fame ballot sans Roger Clemens, who was also not exactly playing by the rules. With all that in mind, Bonds shouldn't be kept out of the Hall of Fame, but he should be made to wait a few years. Let his peers whose numbers declined as nature intended get in first, and then let Bonds have his place in Cooperstown.

Last Chance for Dale

Dale Murphy - Murphy was a feared power hitter for a number of years, but his numbers don't quite add up to the Hall of Fame. His 398 career homers are very good, but they're marred by a lifetime batting average of .265. He had some great seasons in the early to mid 80s, but it just seems like he's at the front of the line to get on a ride, and even standing on his tiptoes he's JUST short of the "you must be this tall to ride the ride" height requirement. Murphy might get in later when the Veterans Committee has their say, and I hope they do put him in there, but it's definitely up the to vets, rather than the scribes.

Results from the actual Baseball Hall of Fame voters will be announced on January 9th.


posted by Adam Bernard @ 7:00 AM