Pop Shots - Decisions, Decisions
Monday, November 12, 2012

Welcome to your weekly dose of pop world musings. Covering all things pop culture, this week Pop Shots is hitting you with thoughts on everything from Taylor Swift deciding where to debut her new single, to No Doubt's decision to pull their latest video, to Rihanna deciding to work with a familiar face, and since it's Pop Shots you know everything is seasoned with a little bit of attitude.

* Taylor Swift will be debuting her latest single, "State of Grace" on The X Factor this Thursday. With Swift's very specific choices in song topics, perhaps they should temporarily rename the show The Ex Factor.

* Justin Bieber & Selena Gomez have reportedly broken up. So wait, they DIDN'T love each other like a love song? What's left to believe in!?!

* After issuing an apology to the Native American community, No Doubt has pulled their video for "Looking Hot," which had them in hot water for its cowboys and Indians theme. For their next attempt at making a video they're going to consult with their new cultural sensitivity guru Chris Brown, seen here (center) with his group of advisers at Halloween.



* Speaking of Chris Brown, Rihanna revealed her upcoming album, Unapologetic, will feature a duet with her ex-boyfriend / assaulter. The song's title, "Nobodies Business," has second grade teachers lining up with their red pens.

* Former American Idol judge Kara DioGuardi is teaching a course at Boston's Berklee College of Music. The course is titled "Hit Songwriting," but also qualifies as a credit for students looking to earn a degree in Post-Reality Show Anonymity.

* Teen singer Austin Mahone has found out what 90 million views on YouTube can get you - a spot opening for Taylor Swift on six dates of her 2013 tour. There's no word on how Rebecca Black feels about this.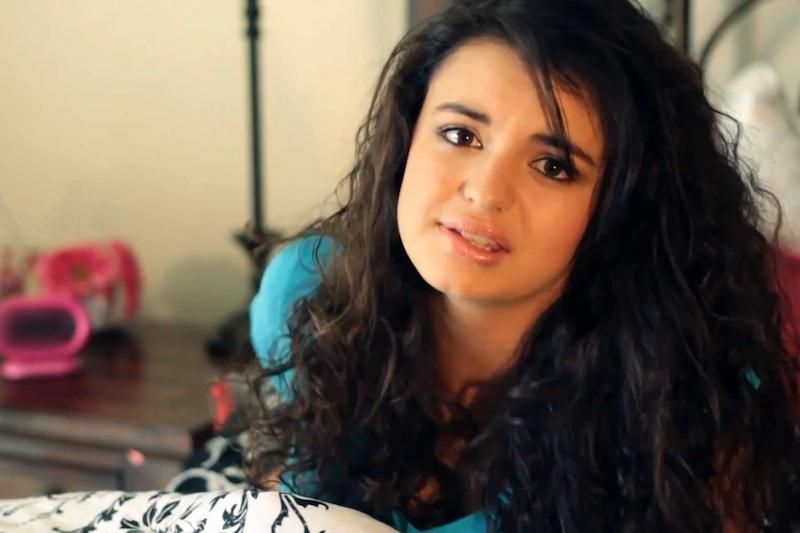 * Stretching the word "diva" as far as humanly possible, VH1 has tapped Adam Lambert to host this year's VH1 Divas show. The event will feature performances by Miley Cyrus, Demi Lovato, Ciara, Kelly Rowland, and Jordin Sparks. With a lineup like that they might as well do a tie in with the next Expendables movie.

* After years of being out of the top spot, Robbie Williams' latest single "Candy" rocketed to number one on the UK pop chart this past week. It's the 14th number one of Williams' career, which spans back to his years in the boy band Take That. In a related story, JC Chasez wants you to know he's still alive.

* Last Monday Aerosmith played in front of the apartment building in Boston where they began their career four decades ago. Unfortunately they were unnoticeable, as they blended in perfectly with all the other crazy old people yelling in the street.

* Finally, because everyone loves a good, dirty, apocalypse orgy, here's the official video for Ke$ha's "Die Young."




And with that, my time is up for the week, but I'll be back next week with more shots on all things pop.



Labels: Pop Shots
posted by Adam Bernard @ 7:00 AM