Pop Shots - Protest Music
Wednesday, May 02, 2012

Welcome to your weekly dose of pop world musings. Covering all things pop culture, this week Pop Shots is hitting you with thoughts on everything from the latest insane protest against Lady Gaga, to my own protest of who's currently topping the Billboard album chart, to a way to get people to not protest Rolling Stone's recent top albums list, and since it's Pop Shots you know everything is seasoned with a little bit of attitude.

* Some folks in South Korea claiming to be members of Christian groups made (failed) demands that Lady Gaga cancel her April 27th concert there. They said they felt her show was "pornographic" and promoted homosexuality. Now, I may not be the biggest Gaga fan in the world, but I know my way around the internet, and from what I've seen, there's a pretty big difference between a Lady Gaga show and a ride on the Bang Bus, and as far as "promoting homosexuality," it's a sexuality, not a brand of cola. There isn't a huge marketing campaign behind it. I think I would have noticed giant "Go Gay Today" posters on the subway.

* Beyonce was named People magazine's most beautiful woman. So there you have it ladies, all it takes is a team of personal stylists, tens of thousands of dollars in makeup, tens of thousands of dollars in hair extensions, the most expensive clothes money can buy, a top notch personal trainer, a personal chef, and a team of nannies to take care of your kid so you can focus on you. Now that's not so hard, is it?

* Lionel Richie and Jason Mraz held the top two spots on Billboard's album chart this past week. In a related story, energy drink sales are way up because Billboard's album chart is topped by music fit for a dentist's waiting room.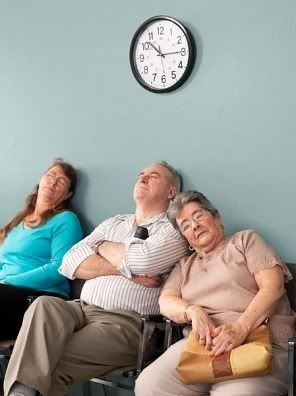 * Ryan Seacrest signed a two year extension worth $30 million to continue hosting American Idol. I think it's safe to say he's doing the best out of all the former daters from Blind Date.

* Cissy Houston is reportedly pitching a book on her late daughter, Whitney. If this creeps you out a little bit, you are not alone. Also, this might be a good time to remind everyone to not tell your parents everything, especially if you think they might catch the writing bug as soon as you've died from drowning due to excessive drug use.

* Bob Dylan was one of 13 people who were just awarded the Presidential Medal of Freedom. The Medal of Freedom recognizes "individuals who have made especially meritorious contributions to the security or national interests of the United States, to world peace, or to cultural or other significant public or private endeavors." In a related story, Jakob Dylan just had someone throw something shiny in his guitar case. He is hopeful it's a quarter.

* Rolling Stone has compiled their 500 greatest albums of all-time. Not to imply anything about the average age of the writers who put the list together, but only 40 of the albums are releases from the current millennium, while 187 are from the 1970s. I think Tiger Beat should consider making a similar list to balance things out.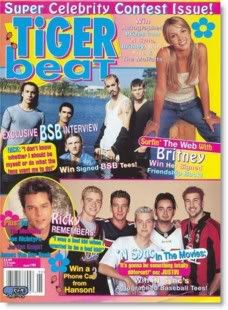 * Robin Gibb, of Bee Gees fame, is going to have the most interesting Behind The Music ever. This was solidified after the singer woke up from his coma to the sound of his own music. Although it would have been poetically apropos for that piece to have been the classic "Stayin' Alive," it was actually music from his recently released classical work, The Titanic Requiem. Thankfully, there seems to be no iceberg that can fell Gibb, although I'm sure James Cameron could CGI something, cast Leo, and put the whole thing in 3D.

* In sad news, The Killers saxophonist, Tommy Marth, was found dead at his Las Vegas home from a self-inflicted gunshot wound to his head. When he entered Heaven he was immediately greeted by Kurt Cobain, who called him a copycat.

* Jessie J, who has seen a modicum of success in the US, just broke a chart record in her native UK, becoming the first UK female to have six top ten singles from the same album. The only other acts to have six top ten singles in the UK from the same album are Take That, Lady Gaga, Katy Perry and Michael Jackson. The song that did it for Jessie J was "Laserlight," which features the man with the Midas touch, David Guetta. At this point, doesn't having Guetta produce the song almost make it cheating? Ah, well, regardless, we like Jessie J, so here's "Laserlight."




And with that, my time is up for the week, but I'll be back next week with more shots on all things pop.



Labels: Pop Shots
posted by Adam Bernard @ 7:33 AM