Lost Classics - Volume 2
Friday, November 27, 2009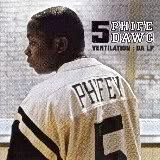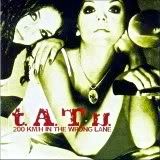 With so many great albums that go unrecognized, or under-recognized, I found a plethora of CDs that I wanted to remind people about this month. The two I ended up choosing are Phife Dawg's first solo effort, Ventilation: Da LP, and the album that introduced the world to t.A.T.u., 200 km/h in the Wrong Lane. Listening to both again the other night made it clear to me that these are both Lost Classics that are worthy additions to anyone's music collection. Here's why...



Artist - Phife Dawg
Album - Ventilation: Da LP
Label - Groove Attack
Year - 2000

Vibe - Everything that is good about hip-hop.

Ventilation: Da LP is an album that's been slept on by a lot of people, even by a lot of my peers. At the time it was released A Tribe Called Quest had broken up and Q-Tip had already attained solo success with "Vivrant Thing." A lot of people simply weren't checking for Phife. They should have been. Always the most lyrical member of Tribe, Phife's solo debut featured rhymes about everything from the commercialization of not just rap music, but emcees in general, the treatment Tribe received from Jive, and his thoughts on all things hip-hop. Production-wise, just about every emcee in the game would drool at the thought of working with the lineup that Phife had on Ventilation, as J Dilla, Pete Rock, and a young up and comer named Hi-Tek did the majority of the beats for the album.

One spin of the song "Flawless" should be enough for any hip-hop fan to be convinced that there's something special about Ventilation. The first verse is one of my favorite verses about hip-hop of all-time and features (not surprisingly) one of my favorite similes of all-time: "Niggas' rhymes be watered down like porn star clitoris." People who remember the K-Ci and JoJo song "Life," off the Life soundtrack, will also get a kick out of the hook on the otherwise intensely personal "Beats, Rhymes and Phife."

Ventilation qualifies as a near perfect hip-hop album. More people should own it, and when critics put together their "best rap albums of the decade" lists there's no reason it shouldn't be involved in the discussion as it ranks, on every conceivable level, with the best of them.



Artist - t.A.T.u.
Album - 200 km/h in the Wrong Lane
Label - Interscope
Year - 2002

Vibe - Electronic pop music with an attitude.

t.A.T.u. debuted with a splash... actually, quite literally, with their rain soaked lesbian kissing scene in their video for "All The Things She Said." Many people, however, refused to look past the manufactured teen lesbian image to give the music of t.A.T.u. a chance. This, despite the fact that they were produced by the legendary Trevor Horn, who has worked with everyone from Tina Turner, Paul McCartney, Cher and Tom Jones, to Seal, Pet Shop Boys and Simple Minds. Had those who initially scoffed, or thought of the Russian teen duo as nothing more than fluff, actually given 200 km/h in the Wrong Lane a spin, they would have discovered one of the best pop albums of the decade.

With the infectious lead single that qualifies as nothing short of brilliant when it comes to pop music, and fantastic songs like "Show Me Love," which goes flawlessly from zero to sixty and back to zero again mid-song, there isn't a single misstep on the entire album. Is it music that's going to change the world? Of course not, but that's not the point of pop music, the point of pop music is to have fun and there hasn't been anything more fun in the 00's than t.A.T.u. Don't let the detractors who never actually gave them a chance sway your thinking, give 200 km/h in the Wrong Lane a listen and see for yourself why the album qualifies as a Lost Classic.

Those are my two to check out this month as I attempt to show the world how many great albums are out there just waiting to be spun. I'll be back next month with two more "lost" albums that deserve to be found.



Labels: Lost Classics, Music Reviews
posted by Adam Bernard @ 7:35 AM