Does It Matter That Rick Ross Isn't Gangsta?
Friday, July 25, 2008

The news broke this week that Rick Ross isn't actually a gangster. In fact, he was a Corrections Officer in South Florida and The Smoking Gun has the payment records to prove it. As a clear thinking human being a big "who cares" swells up inside me ready to be blurted out at the next person who writes about how important this is. Rather than doing that, because I'd be out of breath pretty quickly judging by the number of stories coming out about this, I want to take a look at how ludicrous fans' expectations of commercial rappers are and the insanity of commercial rappers believing their own self-created stories. Both are key reasons as to why the game is so weak right now.

OK, so Rick Ross isn't a big time drug dealer. Did anyone really believe he was? Well, apparently a large chunk of his fans did, and they're upset. They're upset that their "hero" is a liar. I hate to break it to them, but 100% of rappers who talk about how much weight they've pushed or how many people they've shot are lying. Yup, they're all a bunch of Vanilla Ice's when it comes to their life stories and if you've been believing them all this time you're pretty silly. Believing Rick Ross was a big time drug dealer would be the equivalent of believing Arnold Schwarzenegger is actually The Terminator. He was playing a role, people.

The really sad thing about all this is that it's clear Rick Ross started to believe he was the role he was portraying because, unlike in the movies, in Hip-Hop artists are expected to play their role 24 hours a day, seven days a week. It's all done under the false pretense of being "real" when in actuality reality the furthest thing from what's going on. I remember speaking with NORE about this way back in 2001. He had just gotten married and I asked him how his wife felt about all his songs about getting head from various women. He replied that it's all just an act, just like a movie role, and everyone understands that. Well, either he overestimated his audience, or people became really stupid over the past seven years, because now people really do believe what they hear in songs.

Rick Ross was quoted by AllHipHop.com that his life was "100% real" and that the pictures, which actually were 100% real, were fake. Part of me looked at this like the Roger Clemens situation, when a celebrity knows they're guilty but continues to deny it under the ridiculous notion that they're famous and they can beat anything. Another part of me sees Rick Ross as a man who has been his character for so long, and has been so praised for it, he doesn't know how to get out of it. How hard would it have been for him to say, "yeah, I was a C.O. I was a young man who needed money and I got a job so I could come by it honestly. Now I talk about hood life because that's what I grew up in and that's what people want to hear. I feel I do it well and that's why people listen."

The real irony of the Rick Ross story comes when he notes he's in the entertainment business and people are just trying to take him down because he's at the top of his game. I guess he forgot the act of being an entertainer equates to never being "100% real." The point of entertainment is that the singer / rapper / actor takes on a role. Is every R&B singer really brokenhearted every time they sing about a lost love? No. To a lot of people, however, Rick Ross played his role perfectly, which is why he was so believable. To all those fans who bought into his story I have a question, do you like his music any less now that you know his past?

This is Hip-Hop. This is about people making the best out of a bad situation. Let's not forget, for all the gangsterisms 50 Cent spits all he's really proven to be is a brilliant businessman who happened to be a shooting and a stabbing victim. So if you were a Rick Ross fan, stay a Rick Ross fan, because if you're going to trade him in for the next rapper you feel is "real" when he talks about being a drug dealer or a gangster you're only going to be disappointed time and time again. If you truly want "real" go for the emcees who aren't being so outlandish, go for the guy (or girl) who's talking about things you can actually relate to. Yes, even some of their rhymes won't be 100% true to their lives, but unlike the Rick Rosses of the world they'll be the first to admit they're just telling a story.

Related Links

The Smoking Gun
AllHipHip
posted by Adam Bernard @ 7:52 AM

Follow
Email List
Fresh Interviews

Veruca Salt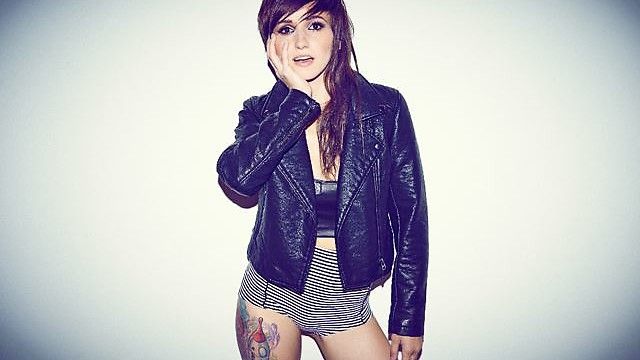 Lights

Pentatonix
Latest Podcast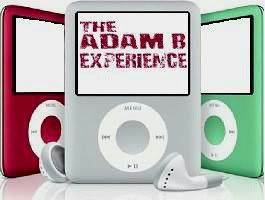 The Adam B Experience Episode #78
Stand-Up Comedy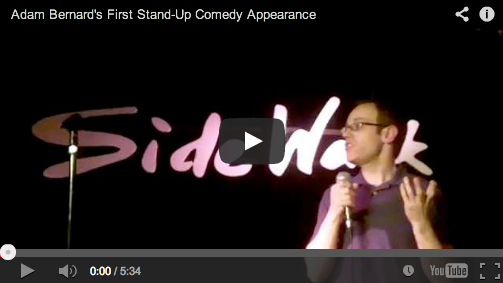 My set from Soce's
First-Timer's Show (April '14)
B-Lister Nation
B-Listers are a select group of artists that were featured in my Artist Of The Week series that ran every Monday from April of '06 to April of '11. All of these artists have two things in common; extreme talent, and a flight path far too under the radar for my liking. They took on the title of B-Listers as they embraced being featured by me, Adam B. Check out the AOTW Archives for all the interviews.
Friends of Adam's World
60 Second Review
Adam John | Kid Kryptic
Always Home and Uncool
AngryMarks
Backpack Cat
Claudia Alick
Definitely Amazing
Gangstarr Girl
Fly Like Dove
FreeHipHopNow
Halo Doesn't Suck
I Are Conscious
iHeartDilla
Jesse Abraham
Joey K's Place
Jus Rhyme
Ken Morico
Life of a Rockstar
MC Larny Rocks
Nappy Diatribe
Nobody Beats The Liz
Paul Gargano
Pay Us No Mind
Popular Opinions
Ramblings of the BK GrrlGenius
RapDirt
RapReviews
Sleep Dirt
Speech Is My Hammer
Stamford Talk
The 54 Reality Show
The BillaBlog
The Race to Nowhere
xo Publicity
Member Of