Industry Parties – Necessary or Nonsense?
Friday, March 07, 2008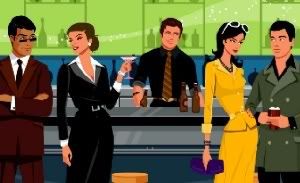 On Wednesday night I made my way into New York City for yet another industry event. I'm not going to say who it was for or what label threw it because those details really aren't important. What's important is what went on and why I feel that even though I met a few people I'll probably end up working with I have become so incredibly soured on the industry event / showcase scene that I'm considering forgoing all such gatherings in the future.

Networking is the only reason to attend these events and on Wednesday night I made my usual rounds once inside the club, walking up to anyone who seemed, like me, to be on a mission. People with an "I'm doing a job" look on their face and who are constantly moving are usually, surprise, working, and if they're working the event they're the right people to meet. I ended up networking with about 5-10 of these folks on this night. A nice score, especially considering I even had extended conversations with a few. Sadly, not everyone was there to work. Like most industry events, a number of knuckleheads found their way in. (I don't show up at their jobs, why do they feel the need to show up at mine?)

The low point of this particular evening came when some moron felt the need to try to start a fight with me. I'll spare you the fairly ridiculous details of this almost altercation, just know that even though he was six inches taller than I am I shot him a look that had his friend running up to him to tell him to shut up while wearing a facial expression that screamed "size doesn't matter, this dude is gonna kick your ass." Why do I bring this up? Because this should have never happened since there was no reason for this moron and his friend to be at this event. They weren't industry. They weren't working. They're the type of people that feel like they're "somebodies" and that they "run things" just because they're at a club where something music industry related is going on. You know where I almost never see these types of knuckleheads? Underground shows.

It's a strange juxtaposition. Industry showcases and events should have tight RSVP lists, which should make for true work environments inside, while underground events let everyone with five bucks in, which should technically lead to more knuckleheads being present. So why is it the other way around? Probably because paying five bucks to check out some live music doesn't make a knucklehead feel like he's "the man."

I ended up not knocking the dude from Wednesday night out (remember folks, your favorite writer has 21 years of Kempo under his belt… his second degree black belt, so it wouldn't have been a problem). There was no sense in doing anything like that, it would have just made me look bad. On the way home I started thinking about this past weekend and being around all the great MCs and students at the Hip-Hop Summit, all the things we talked about, all the things music should be about. I also opened up the latest issue of Skope and read my two feature stories, one on Linkin Park's Music For Relief charity and the other on LIFEbeat, the music industry's AIDS awareness and prevention organization. With those positive visuals in my mind I realized something, I'm working on things that are so much more important, and can result in so much more good, than any industry party. My buddy Dyalekt seconded my feelings on all of this when he noted that my Wednesday night was the kind of thing that makes you want to work with young people even more, to make sure they don't grow up to be knuckleheads.

Don't get me wrong, if there's a concert coming to town I'll still be there, no matter the artist or genre. I love live music and if I'm invited I will try to make it. After nearly eight years of writing about music, however, my patience has run thin for industry events and showcases. I think the only reason for me to show up at one at this point is if I know the person throwing it and I know they will be there. If that's not the case I'll leave room on the list for one more knucklehead to feel like he's "the man" for a night. He can try to prove it by being at a club, I'd much rather continue to prove it through my work.



Labels: Music Commentary
posted by Adam Bernard @ 7:54 AM

Follow
Email List
Fresh Interviews

Veruca Salt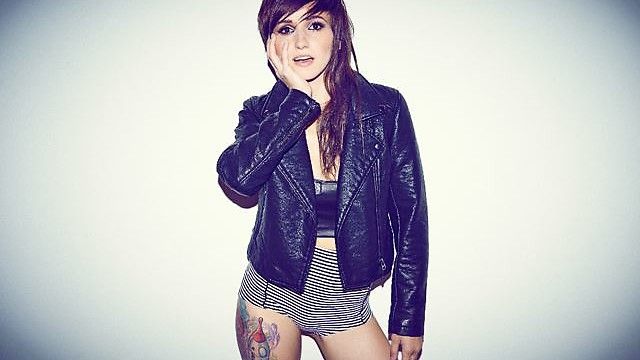 Lights

Pentatonix
Latest Podcast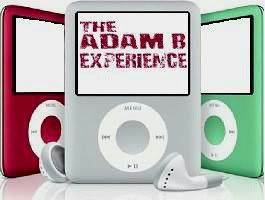 The Adam B Experience Episode #78
Stand-Up Comedy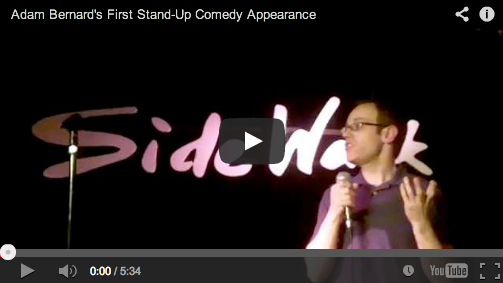 My set from Soce's
First-Timer's Show (April '14)
B-Lister Nation
B-Listers are a select group of artists that were featured in my Artist Of The Week series that ran every Monday from April of '06 to April of '11. All of these artists have two things in common; extreme talent, and a flight path far too under the radar for my liking. They took on the title of B-Listers as they embraced being featured by me, Adam B. Check out the AOTW Archives for all the interviews.
Friends of Adam's World
60 Second Review
Adam John | Kid Kryptic
Always Home and Uncool
AngryMarks
Backpack Cat
Claudia Alick
Definitely Amazing
Gangstarr Girl
Fly Like Dove
FreeHipHopNow
Halo Doesn't Suck
I Are Conscious
iHeartDilla
Jesse Abraham
Joey K's Place
Jus Rhyme
Ken Morico
Life of a Rockstar
MC Larny Rocks
Nappy Diatribe
Nobody Beats The Liz
Paul Gargano
Pay Us No Mind
Popular Opinions
Ramblings of the BK GrrlGenius
RapDirt
RapReviews
Sleep Dirt
Speech Is My Hammer
Stamford Talk
The 54 Reality Show
The BillaBlog
The Race to Nowhere
xo Publicity
Member Of